Jan. 1, 23: Routine, PUD, GroceryShopping, More Phone, Jogging, TV, and Games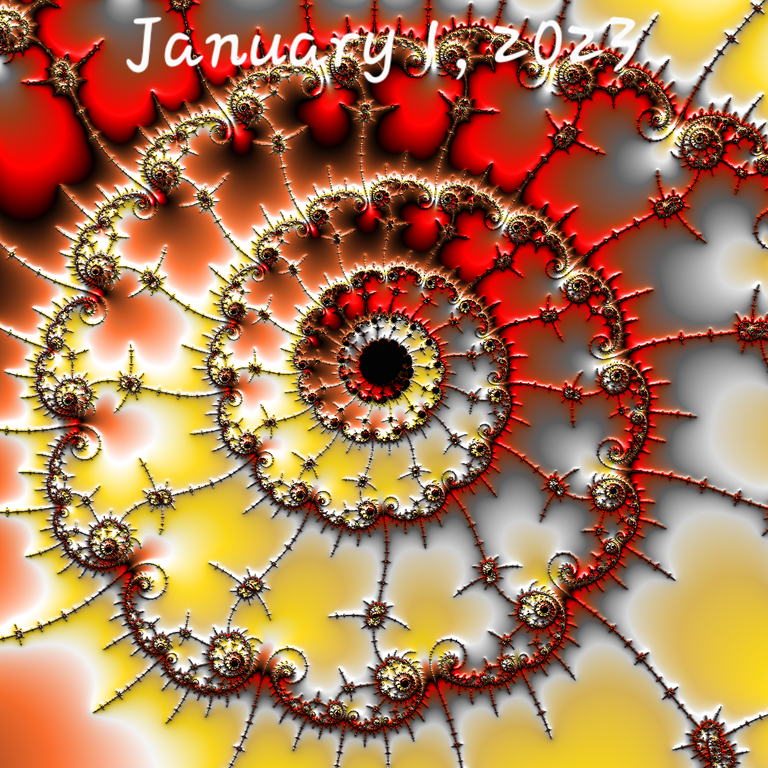 Slept nearly spot on from eleven to seven last night. The watch says I was two minutes short of my goal, but close enough. 😃
Other than the usual morning routine, posting, and getting a couple more accounts straight on the new phone (got into Bittrex and recovered my Coinbase wallet that I almost missed as separate from my Coinbase account), I literally spent the entire morning trying to figure out what the heck was going wrong with my screenshots...
I tried resizing, tried renaming the files, tried restarting the browser, tried through Keychain, and a couple other things but for the first hour or two I couldn't get any screenshots to upload at all.
I was about at the end of my rope when I finally successfully uploaded an unedited screenshot...that was the first breakthrough and an indication that it had something to do with the photo editor.
Tried to edit through Google Photos rather than Gallery and got an edited screenshot uploaded for the first time and noticed that it saved a copy rather than saving over the original.
Went back into Gallery and found the option to save as a copy and that totally worked...even better, I realized that instead of saving the screenshot and then cropping it in Gallery, there's a crop tool right there that saves it properly in the first go!😁 Can't tell you what a relief it is to have figured that out...that was going to mess up my post every day.😢
Not too bad, though, that that has been one of my only major snags so far; been able to get just about everything back up and running as it was or even better. 👍
One definite snag, though, was that I dug around and officially found the answer to my COIN fears:

I got logged in on the new app and the instant I did, though I still have my profile and balances and everything, I lost the Plus status and reverted back to the basic. Honestly, not really sure if I'm going to renew it or not. I know we're in a harsh bear, but at the end of the day, I am paying them like twenty something bucks a month to track my location which, when it comes down to it is stupid. I had justified it as a way to convert fiat into crypto and earn like 3% interest on those funds, but it's a pretty fricking lossy cenversion!!
It sounds like, hopefully, ZombiesRun! can transfer over, but I haven't tried it yet. There's still the Ledger as well...
It was already pushing close to noon before I was satisfied that I'd figured out the screenshot issue and I was late to head in to do the grocery shopping. Just got a couple things, not too bad, but I got screen cover and a case for the phone. Kind of disappointing that it doesn't have any kind of wallet with it (still going to have to figure that bit out - at least my driver's license and maybe a physical card in case a place doesn't have GPay), but it's a lot better not having to worry about scratching it or dropping it (as much).
Speaking of GPay, I got the opportunity to test it out for the first time and it worked great! I think I need to add the joint bank card (paid with the Discover card) since we need to hit a certain number of transactions per month to qualify for the dividends on the account. 🤔
After I got back, I got the phone connected to the car Bluetooth, checked the mail, got stuff put away, gave the animals their lunch, and had a late lunch myself.
Had the goal to get all my music copied over, but decided to head out for a five kilometer walk/run instead. 💪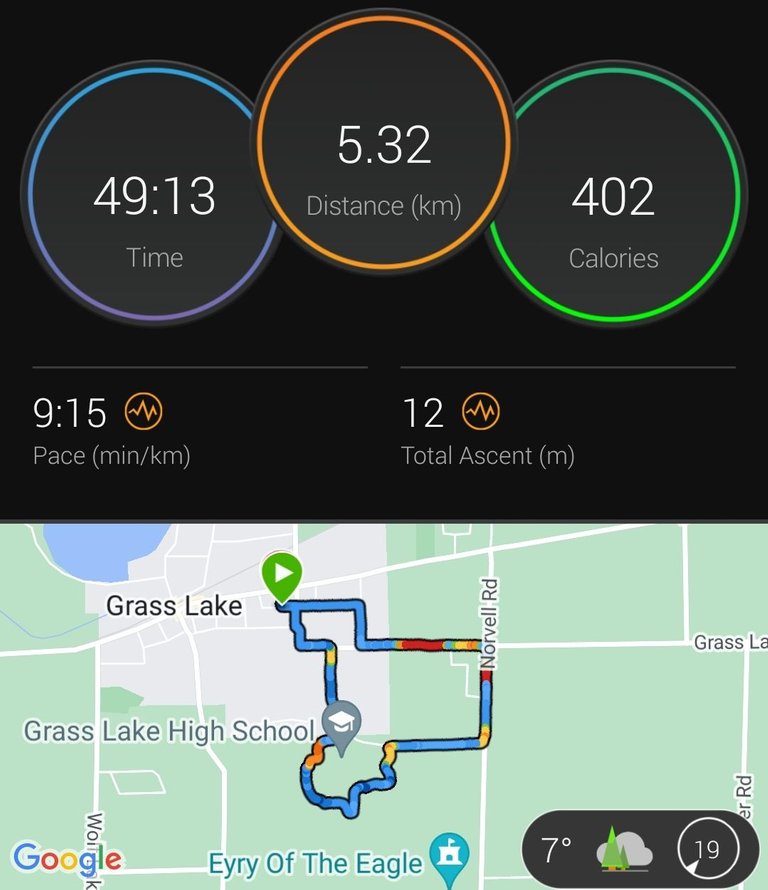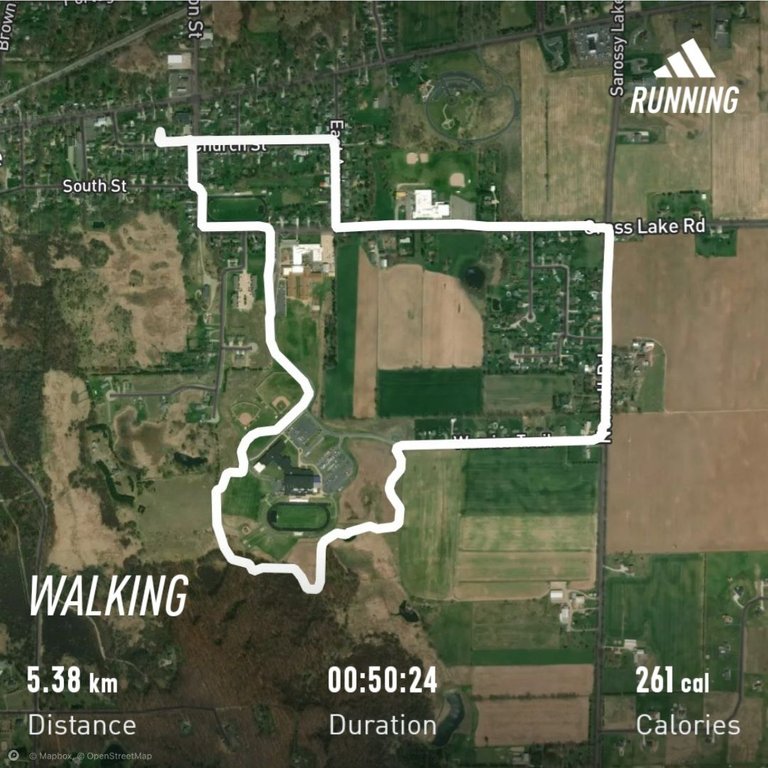 Not too bad out, really, considering we're in the dead of winter! Was well above freezing and the rain 🌧 stopped, so it wasn't too bad. The wind was a bit cold on my ears, but I kept my hat off since I was sweating pretty good.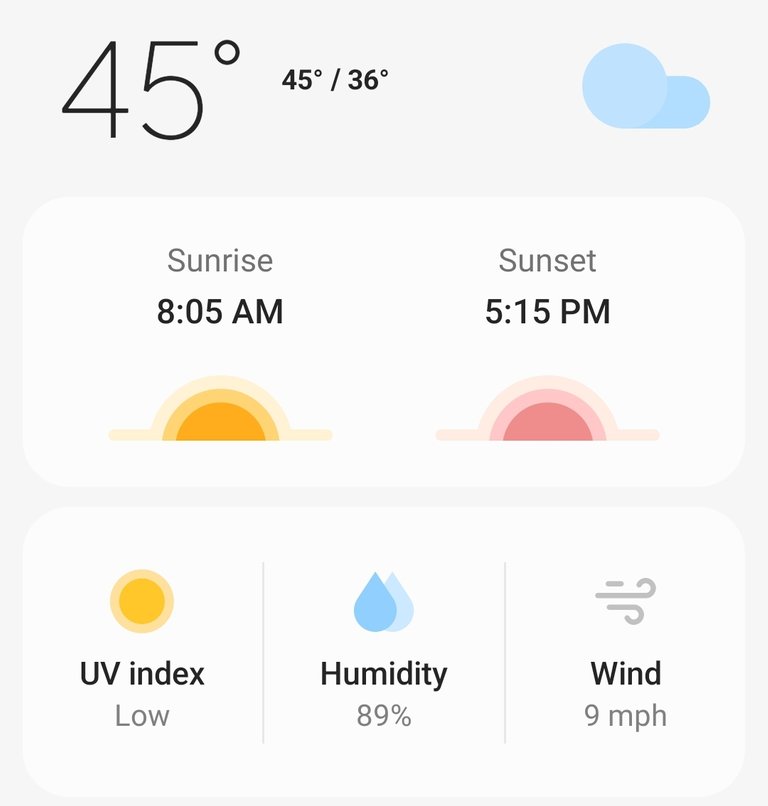 Was overcast, but all the snow is gone, so I'll take it. 😄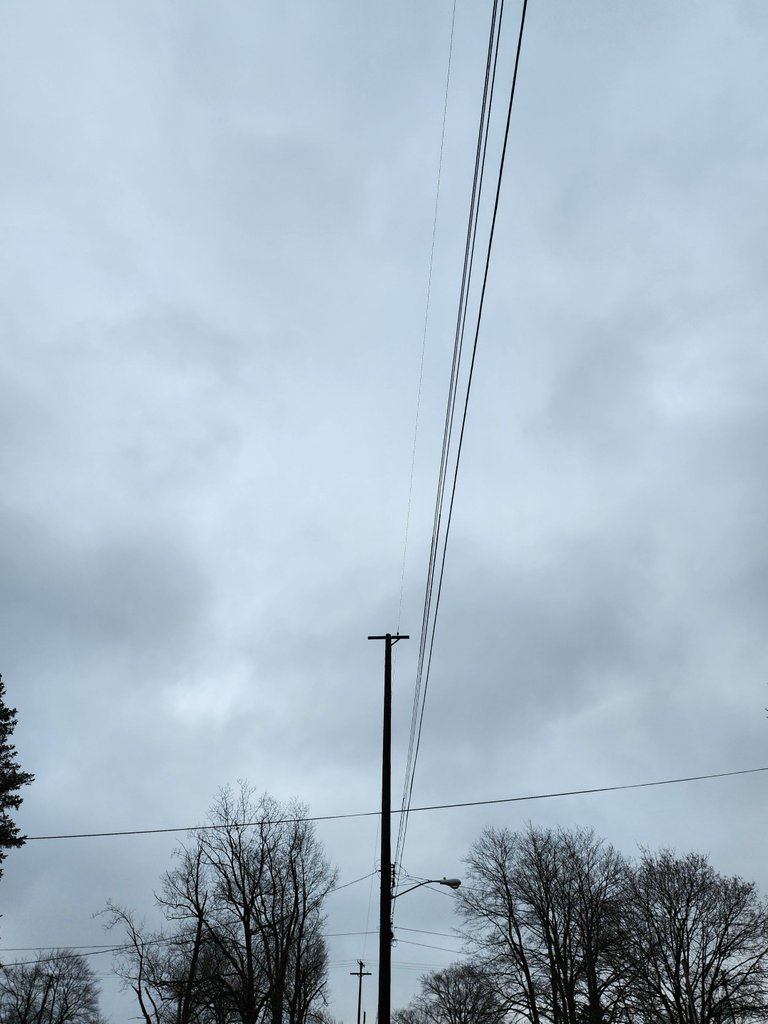 Still mostly frozen, but starting to see some more of the pond: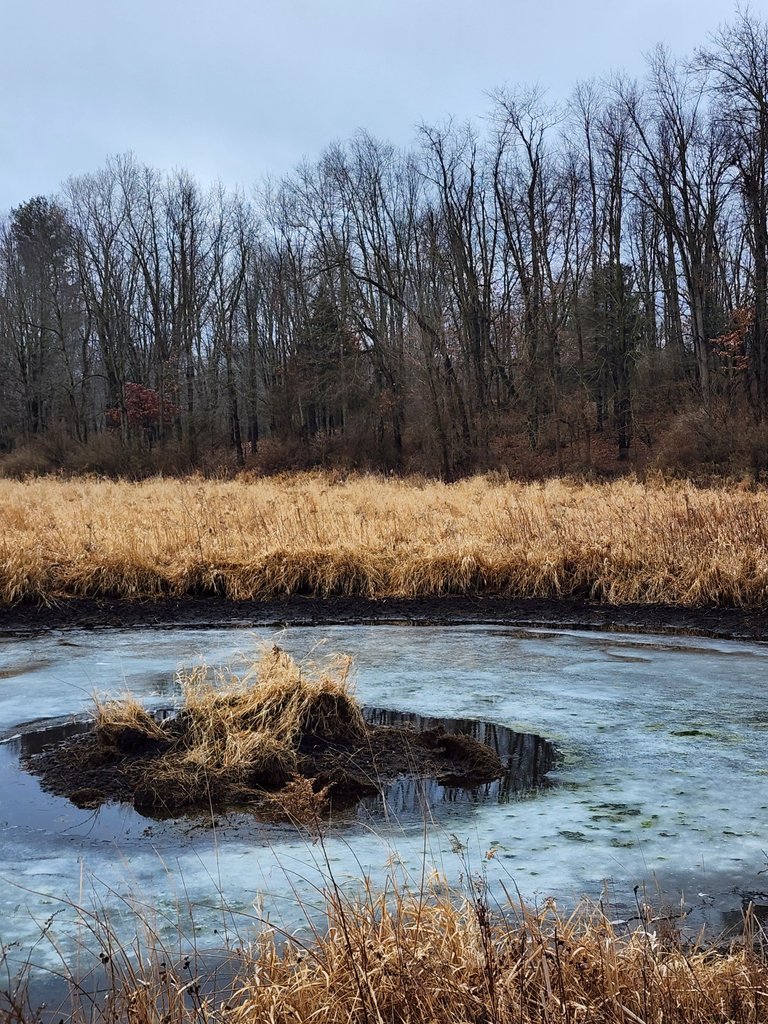 After I got back I actually got a head start working on this post and making g sure that I'm good to go with all the pictures now (and procrastinating on taking care of copying over the music 🎶 files).
Got a new badge from Garmin, got one yesterday for doing an exercise on the last day of the year and this one for doing one on the first day: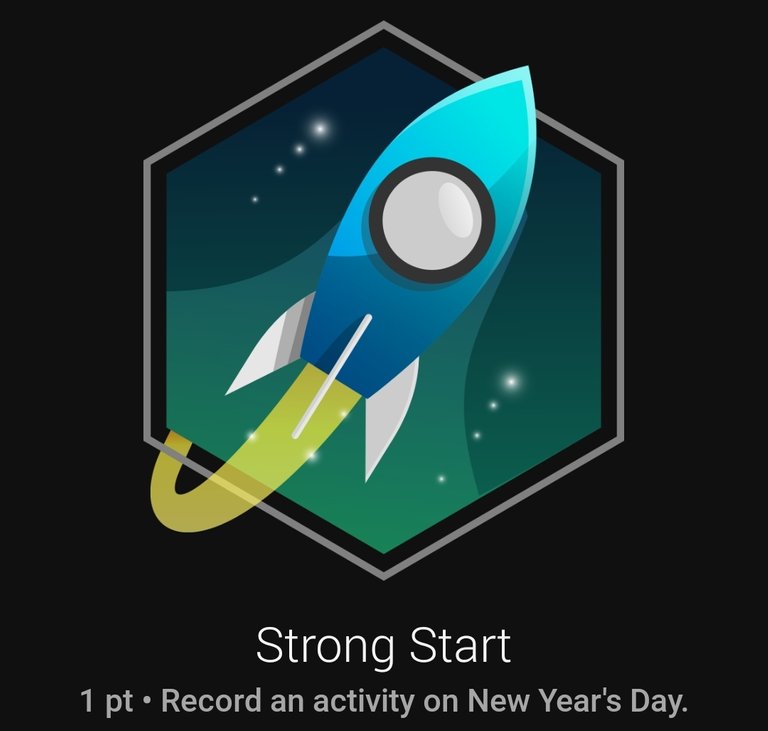 I also hardcore cranked first place on the weekly step challenge; definitely a lot harsher than FitBit, though, in a normal week I'd be closer to a hundred thousand.

I'd planned on making myself some sloppy joes for dinner and had gotten the meat out to thaw, but as I had feared, when it came time to cook it my motivation disappeared. Ended up having a bowl of chili with some bread and butter instead.
Got the Power Up Month badge as well as Power Up Day! 💪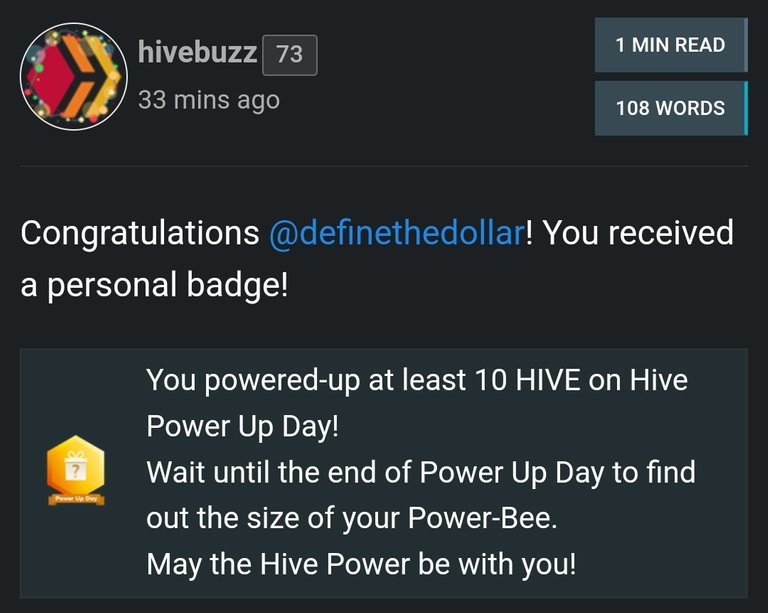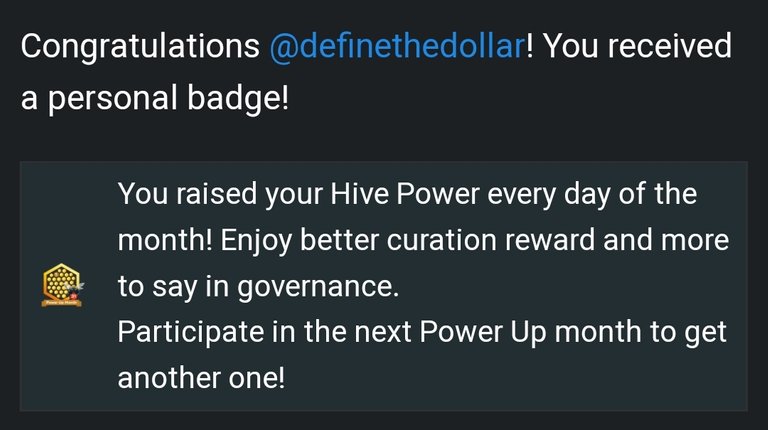 As I've alluded to, I'd been procrastinating on getting the music copied over onto the phone. That's because I was expecting it to take quite a bit of time, but that was my major goal for today and I figured I could go without it (or at least use the other phone for a couple hours) and I set it going at precisely 7:02.
It said it would take about four and a half hours! 😱 I'd expected a few, but that was a lot...it was already past the four hour mark when I went to bed and it was only half way. 😲 Took all night and even took like twenty minutes just to add the songs to the music player, but I funally got it going. 🥳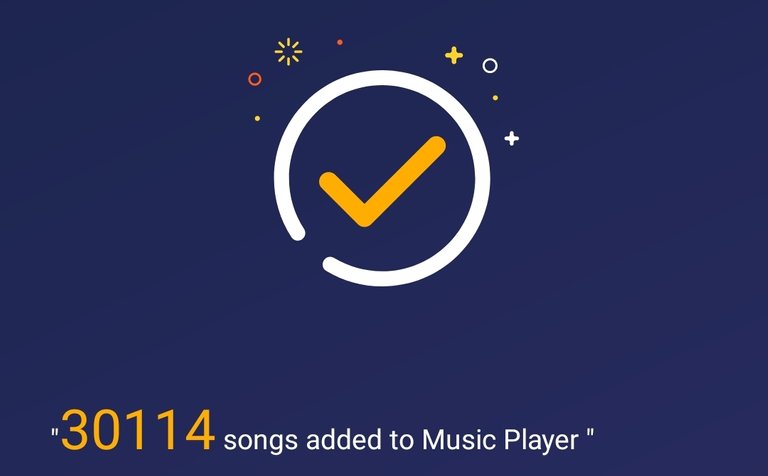 As I was afraid, though, I did lose a lot of the hard, and very time consuming work I'd done making sure every album, artist, and song had the correct cover art. Some are there, but none of the artists have pictures and much of the album art is lost (sitting as an unused file in the album folder). 😭
Not sure if it's really going to be worth it doing all that again, but we'll see, it's not immediately important, what's important is that it's all there (which it is).
Getting to the final stages of the phone transition now and started going through the old phone and deleting out all the apps that I'm sure are up and running on the new one. I know that they should all get deleted when I factory reset, but I'm going for overkill, hopefully; don't want my Metamask recovery phrase to be sitting somewhere in the phone, for example, so trying to delete the data twice (if you know what I mean). Still need to go through the Apple Keychain and make sure I have all the passwords out of there, but I'm pretty sure that won't take terribly long since I should have most of them and half are just old steem sites and stuff that I don't use anymore anyway.
Left the music files copying, got ready for bed, and put on some Letterkenny for another late bedtime.
---
dShitty is still renegging on thier promises and simply not paying out at all. 🤬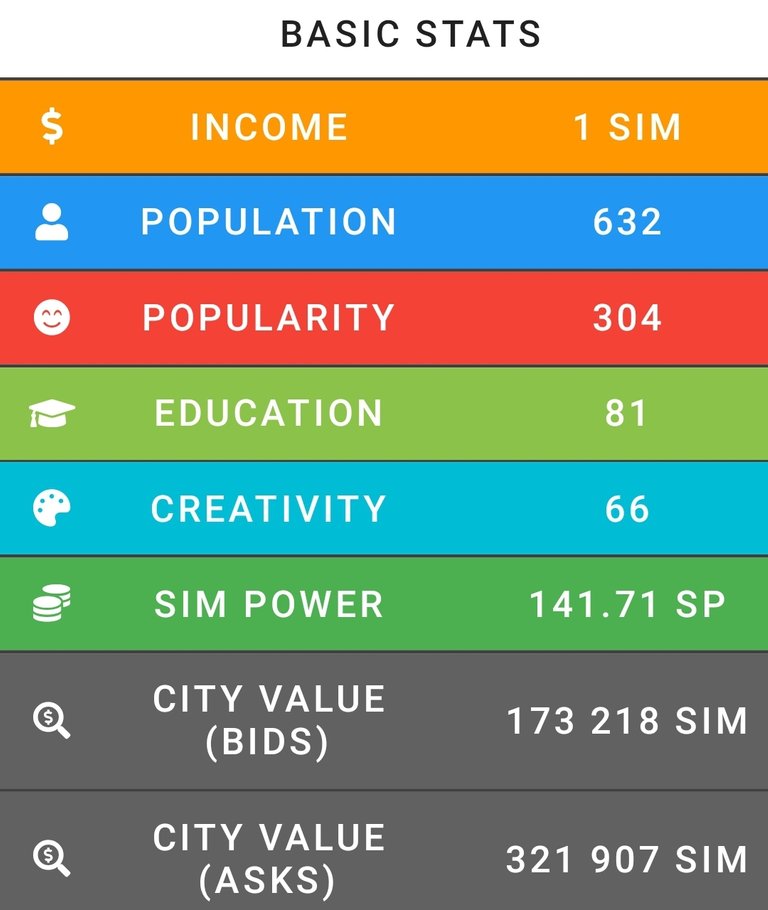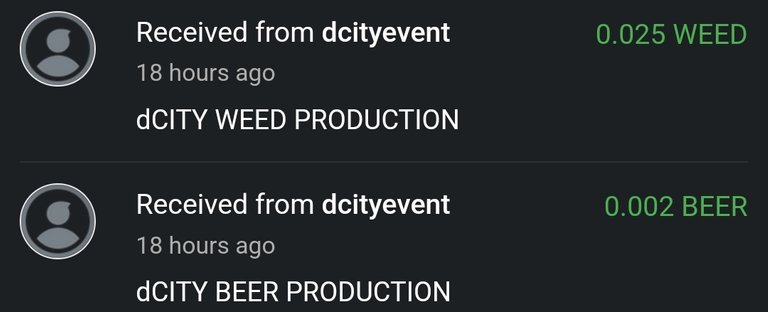 ---
I actually went in a couple times on Rising Star today. Ran a lesson, got my Ego back to zero and the drunk fans finally expired, and I set into missions again. Got 2000 more Starbits from the Raven Event as well.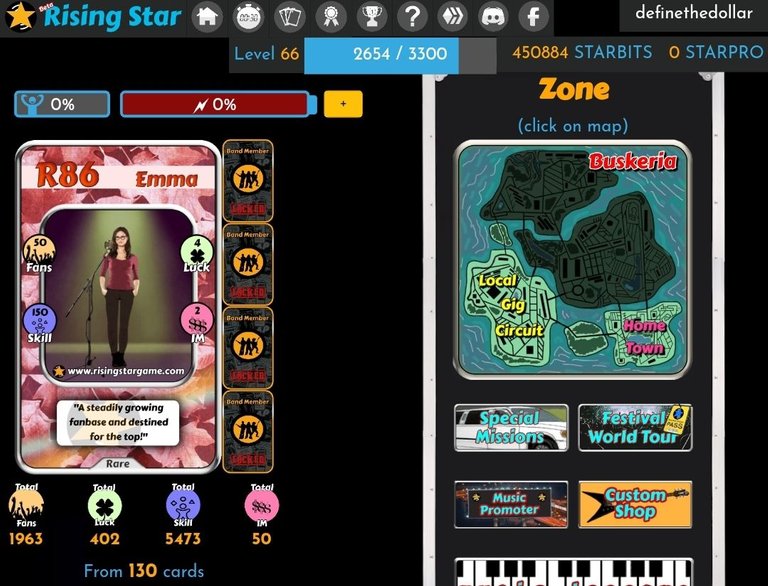 ---
The Splinterlands rental income is more or less absurd at this point. I have no idea what's happened, but it's absolutely collapsed to basically nothing. Got fifty cent worth of DEC on the day.
Claimed my SPS interest and paid the rental fee and for now am continuing just to stake it. I think tomorrow I'll start saving up liquid to swap out.
---
HK:
Didn't interact with HashKings at all, but I think I have a few BUDS coming from Pizza giveaways.
GLX:
Just the usual claim and stake on Genesis League. Can't tell you what a relief it is to have my screenshots working. 😁

WOO:
Right about spot on with my fifteen WOO per day average. No mining rewards for today, but there was secret Santa and people were very generous and left some nice airdrops, just haven't gotten them withdrawn yet.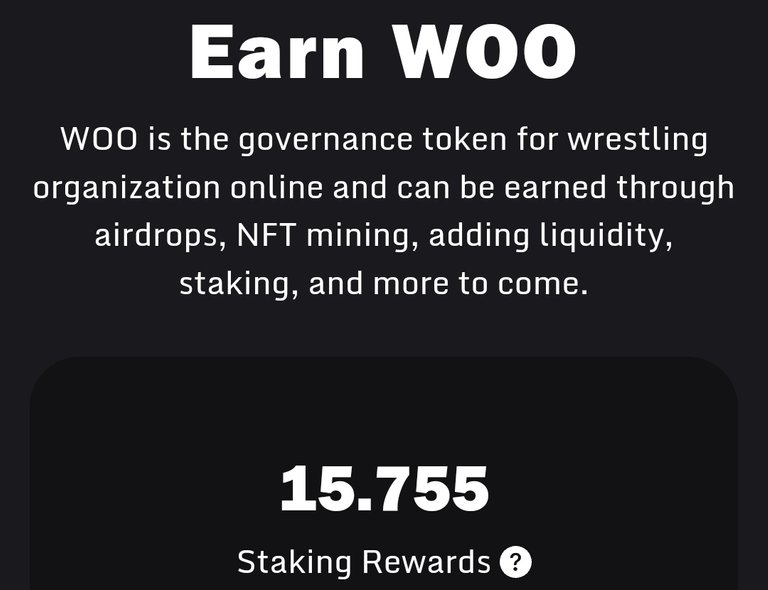 KOD:
I think I should have gotten more tickets, but didn't have the time to go in and actually check...probably will tomorrow.
---
Average Last 7 Days: 11,354
Lifetime Average: 14,569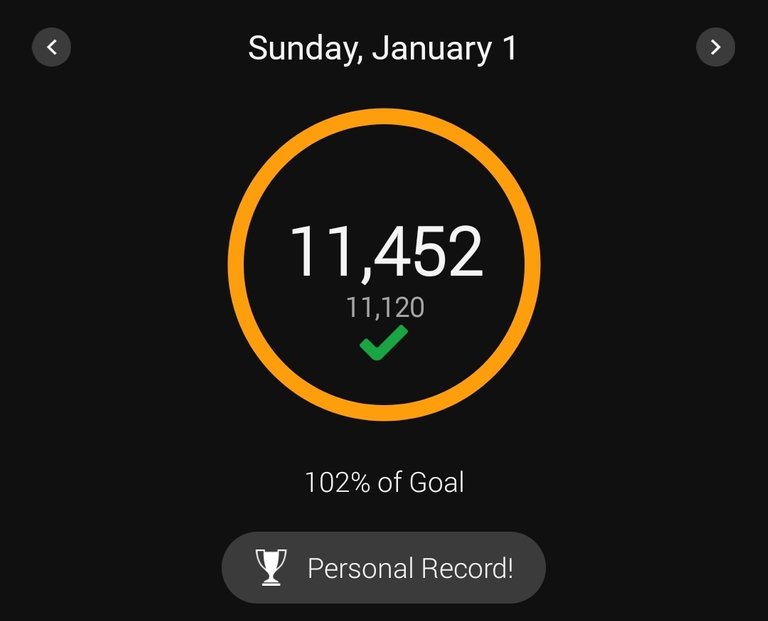 10k per Day Streak: 84

Longest Streak: 204
Distance on shoes: 1268.80 km
Distance on hikers: 67.07 km
#AutomaticWin Tally: 425
#AutomaticWin Streak: 0
Longest Streak: 53
#TripleTen Tally: 118
#TripleTen Streak: 0
Longest Streak: 7
#DoubleDay Tally: 236
#DoubleDay Streak: 0
Longest Streak: 37
Highest Floors: 120
Highest Daily Steps: 41,528
Zombies evaded: 0/0
Mindfulness Diary:
Health: 91%
Satisfaction: 88%
Energy: 91%
Productivity: 84%
---
Referrals: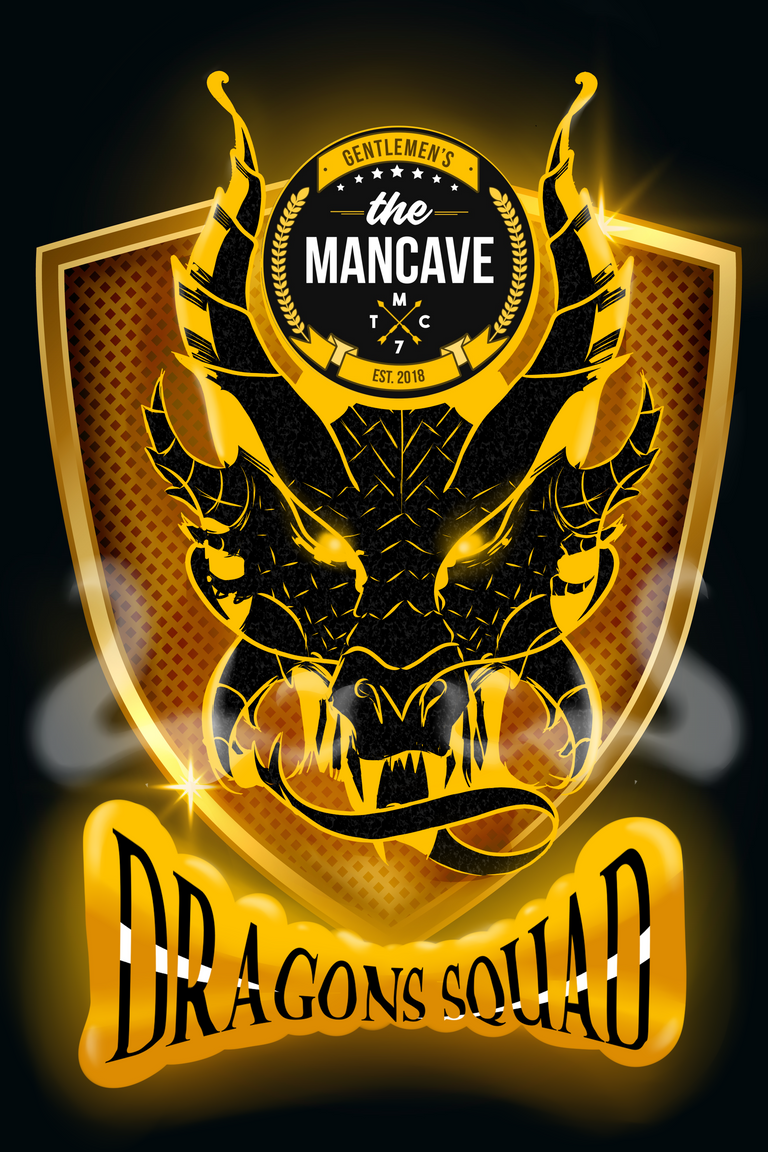 Power up and Hive on!
---
---