Jan. 13, 23: Routine, Running, Chores, PPUD/Baron, TV, and Games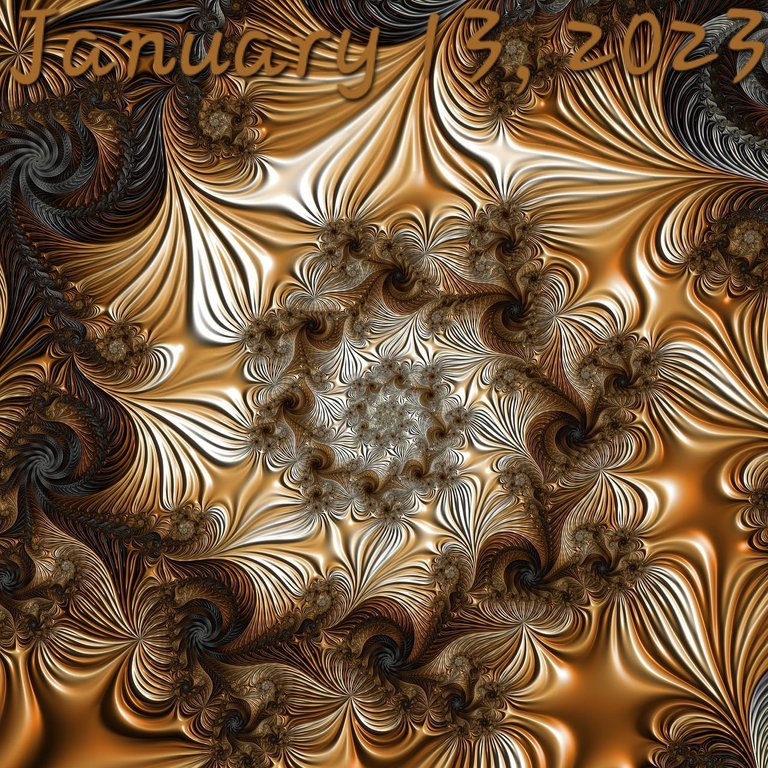 Got to bed about nine last night, however, my sleep was punctuated by the cat periodically howling. 😡 Got up and went out to the couch around two thirty or so and despite being woken up several more times, made it until six for just shy of nine hours. 😀👍
It did feel pretty good to wake up and not have anything in particular to have to do. Unfortunately, my tummy is still unhappy, but the bleeding isn't as bad as it was. Got on with the usual morning routine and started early on my post.
I guess the noteworthy thing was the crypto markets. We're actually getting some continuation! 😁🤑 Do I think this is the bull market turnaround? Nah, not confident in that, but I'll take a relief rally any day, especially when it doesn't just immediately evaporate.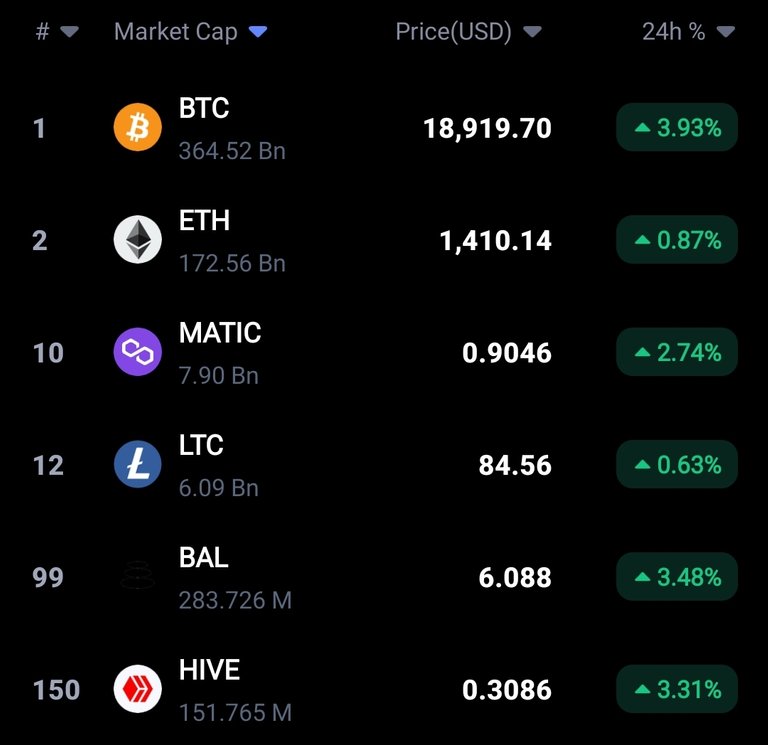 Otherwise, just did all the usual morning stuff; a little curating, some token shifting (still behind on that, though 😢), and worked on my post. Once I was done and got it published and shared, I'm at a bit of a loss where the time went...oh, that's right! I went and hung out and listened to some music with Creo over in Pizza server and got some lunch.
I hit the wall a little, but fought it and decided to head out for a five kilometer run instead of laying down. 💪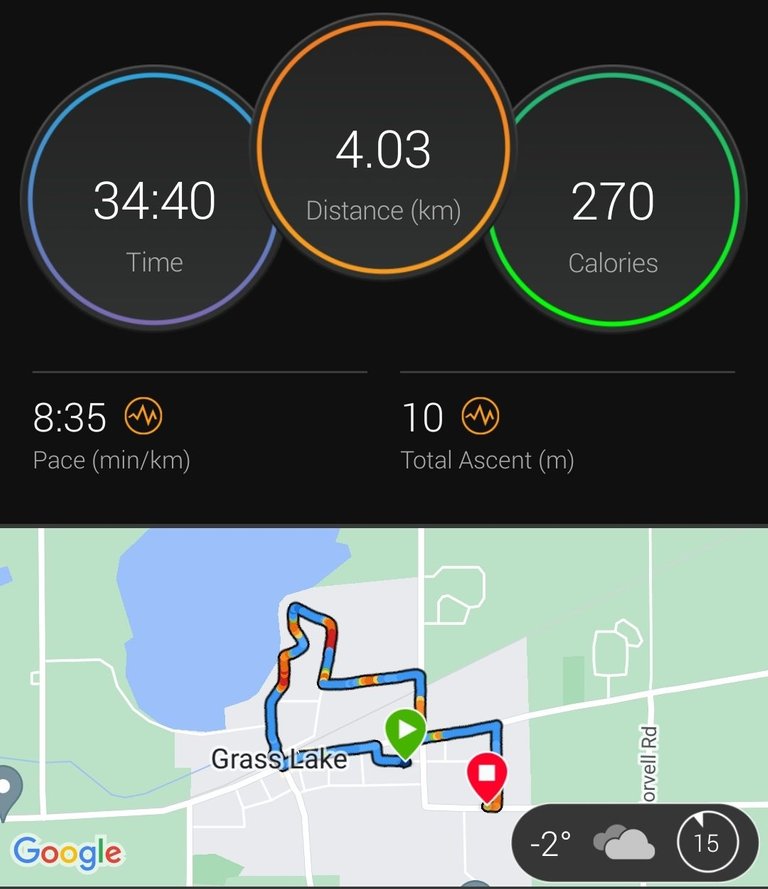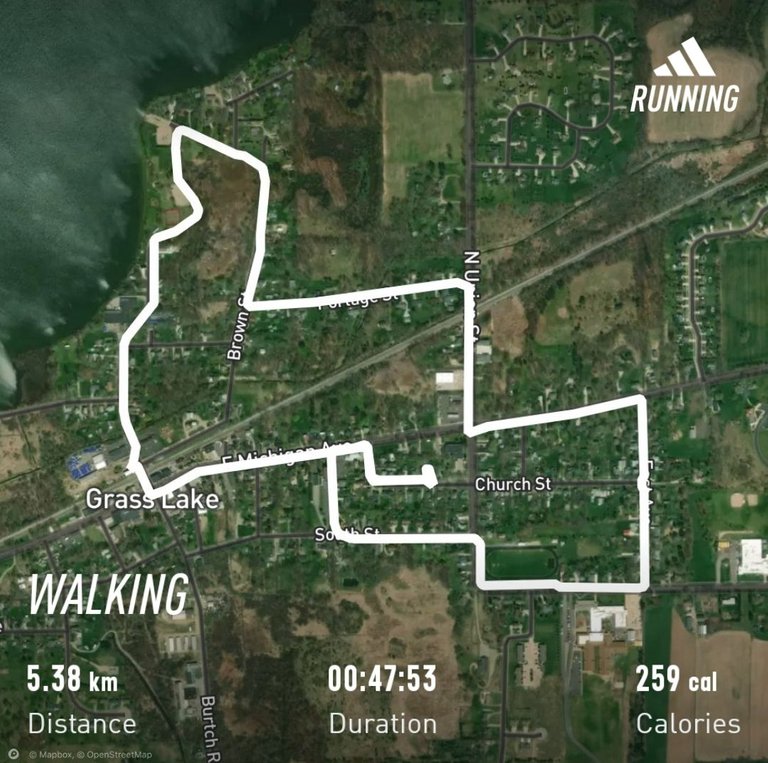 I took the opportunity to head down and pay the water bill (how's that for multitasking 🤯) and then went past the lake and around the block to finish out the distance. I tried to keep the pace up, but it wasn't a personal record this time, for sure.
It wasn't terrible out, but it definitely wasn't warm and it snowed the whole time...not hard, but enough to blow in my face the entire way. Got to be worth at least one hardcoreness point.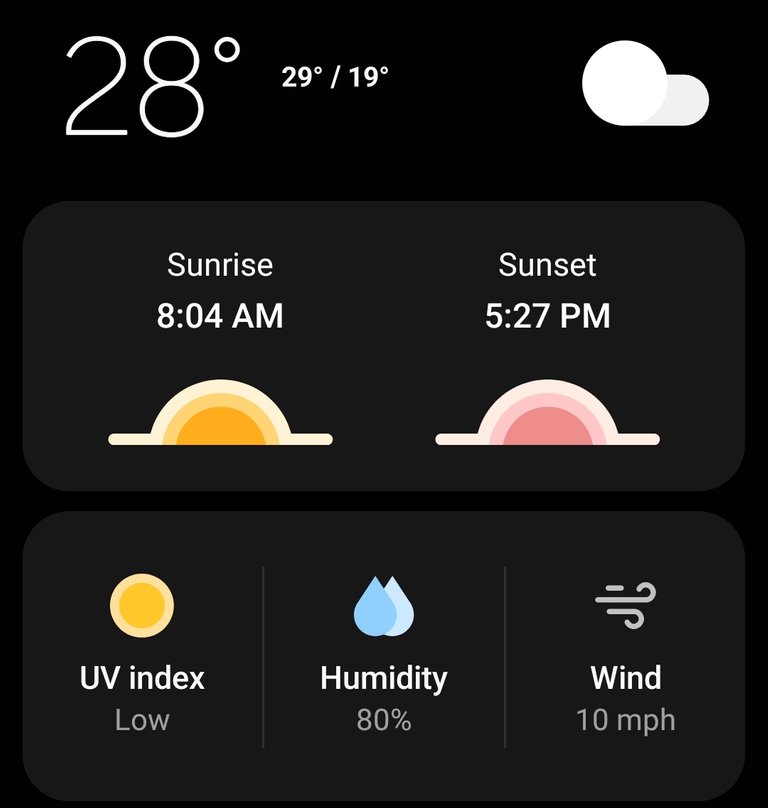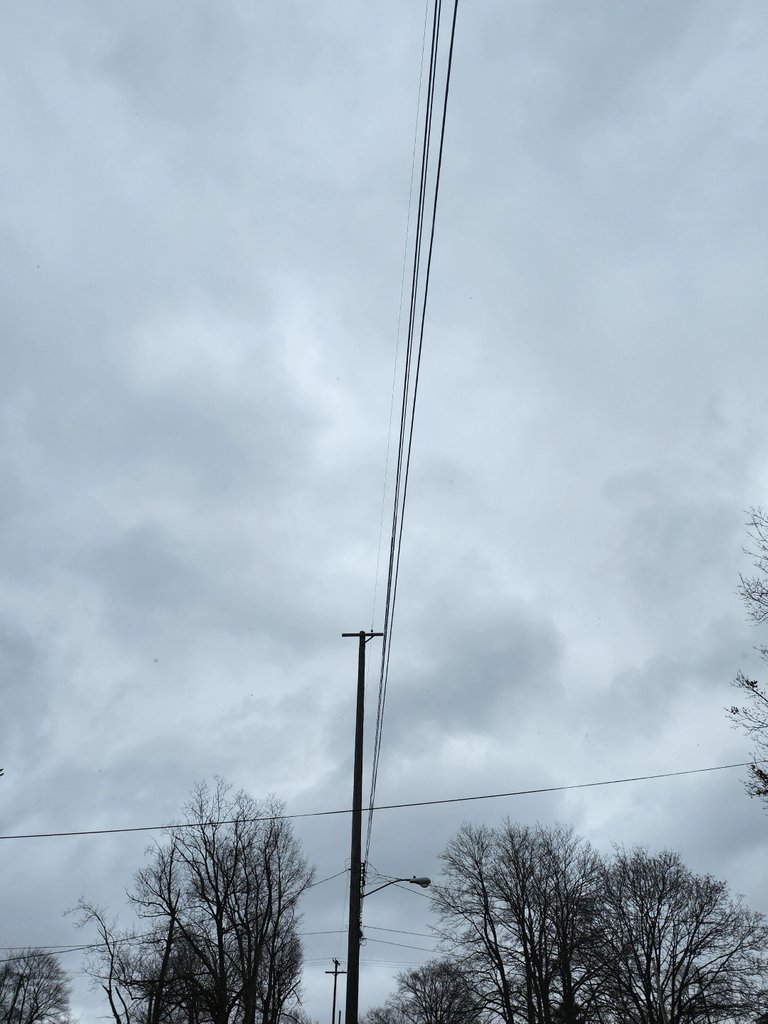 I was definitely reinvigorated by my walk and went into "get stuff done" mode for most of the rest of the afternoon. I started off taking out the garbage and cleaning up in the kitchen (I'd started working on the pile of todo stuff on the kitchen table when I took down the water bill, so that was already part of it), and did the dishes in the sink.
Wenche had ordered a new wallet/phone case for me, but I like the case I have for it now (which isn't magnetic and so doesn't stay in the wallet) and was going to send it back, so that was one of the things in the kitchen pile...been throwing loose cards and cash in my pocket since I got the new phone while considering getting like a razor wallet or something like that.
Been going back and forth with myself and finally figured we already have the wallet, so rather than make an additional thing to do (taking it in to ship back) I'd try it out for a while and see how it goes.
That pretty much took care of two piles, actually because I got all the cards and stuff that was sitting on the counter organized in the wallet as well as breaking down and taking out the packaging.
I cut the magnets out of the old wallet I had, so I have the possibility to rig something up, but I don't really want to just glue the magnets to the back of the case, so for now that remains and unsolved mystery.
I also started plowing through my email inbox todo list and even took care of a recommendation letter for one of my students that I was expecting myself to procrastinate on. 😁
It finally clicked that the return box we'd recieved was actually the wife's phone. I'd thought it was for mine, but something kept nagging at me and I went back through my email receipts and found the item number and verified that it was hers. I suited up again and went down and mailed it out, but I didn't bother to count it as an extra walk. Now I have to figure out how to return my trade-in. 🤔
I'd gotten quite a bit done today and there's was a little time left before Wenche was set to be home, so I watched some criminal psychology videos and started the oven.
When she got home, she made us yummy steaks and salad and tater tots for dinner and we watched The Good Dinosaur on Disney. We'd thought it would probably be for little, little kids, but it turned out to be pretty entertaining...had to say "wow" out loud a couple times, the animation was absolutely stunning, particularly the water and rustling leaves! All I could think about was the endless hours of rendering bazillions of triangles.
After that I got ready for bed and we switched over to Letterkenny until bedtime. I did my daily WombPlay challenges after the reset and then PPUD started!
I'd been preparing for a couple days now and not only did I have my three hundred PIZZA ready to go, I'd set it so that the power up would give me the new 10k Baron role and a spiffy new tophat! 🧐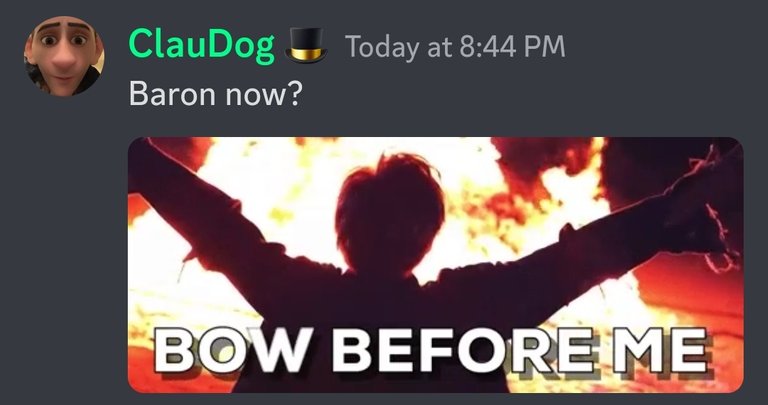 That was pretty much it for today, all in all, a fairly productive one. 😉
---
I suppose the one good thing that can be said about dShitty at this point is that they're actually doing what they say...they say they're paying nothing, and that's absolutely spot on! Well done; that'll do, pig.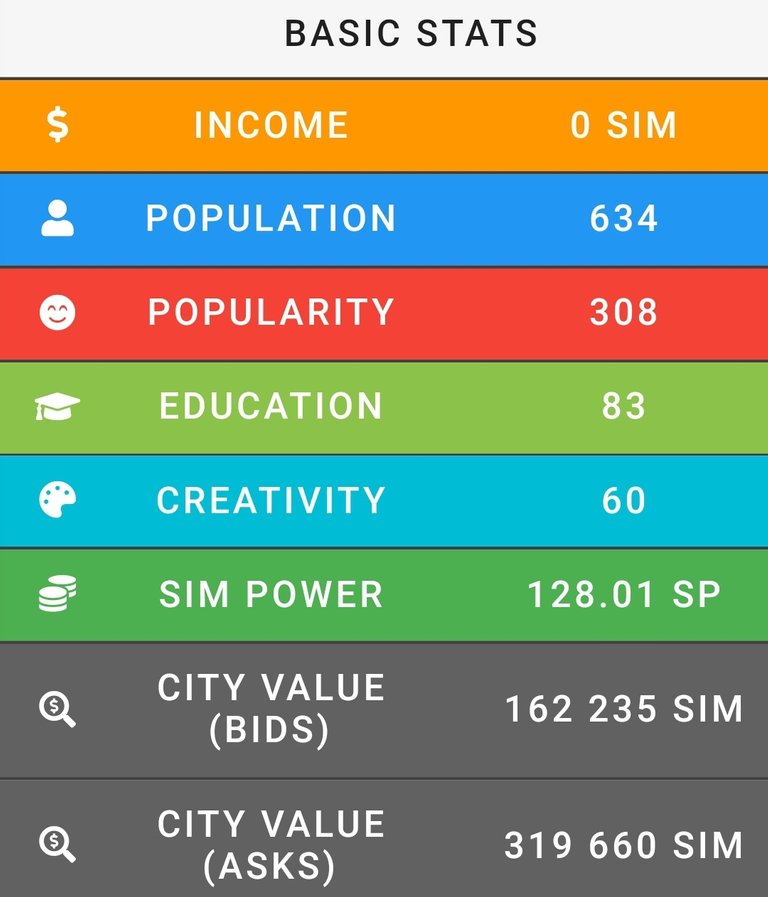 ---
Just the normal one mission day on Rising Star today, or did I run a lesson to get my Ego to zero? I don't know it's the same thing over and over so yesterday was like five days ago will be the same as tomorrow.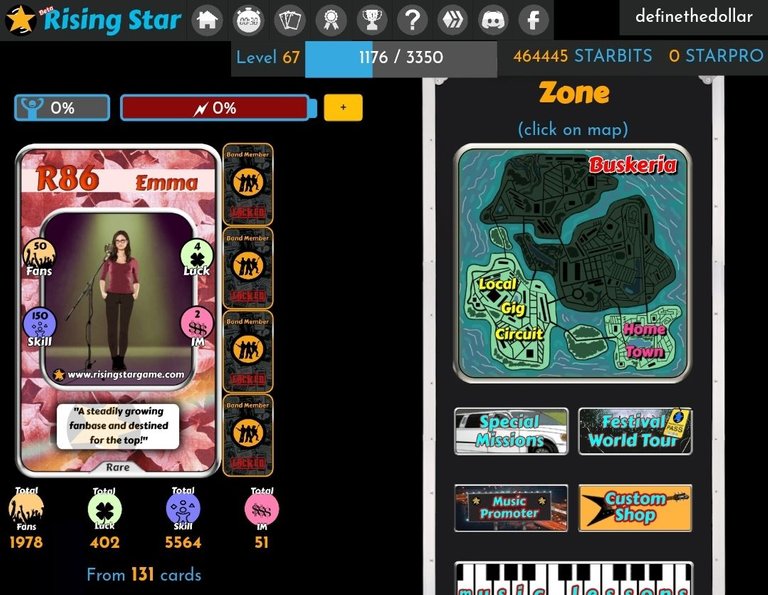 ---
My Splinterlands rental income did spike some today. Got twenty cents more than yesterday bringing me to a staggering dollar thirty...whatever it is, it's going into WOO.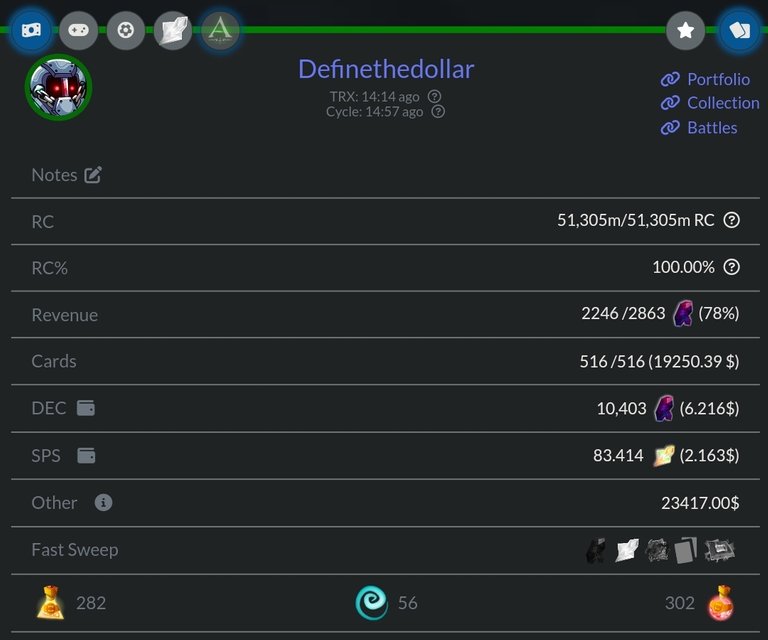 Did the usual claim and paid the rental fee and hopefully will only need one more day to be able to swap out at least a hundred...daddy's got an itch to spend right now.
---
HK:
Know what I'm not itching to spend anything (even time) on? HashKings, that's what.

GLX:
Claim and stake, claim and stake...not complaining, but that's all this seems to be anyway.

WOO:
Noice! My stake income popped, but that's no surprise since I've decided to go a lot harder into WOO and my first step to doing that was to just about double my current stake.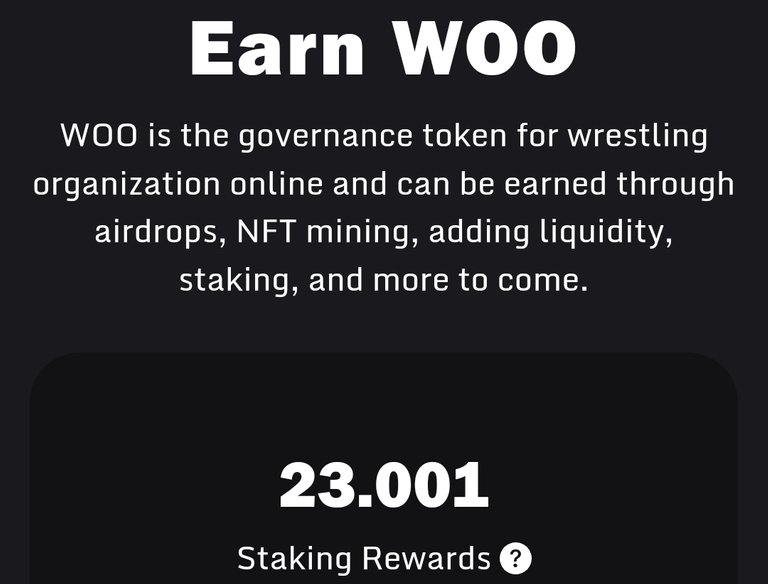 I'd also been humming and hawing about whether or not to get involved with the land sale...I did not go anywhere near the Splinterlands one, but I've decided that's probably one of the best ways to try and get involved right now (potential passive income is a juicy temptation).
I looked into getting into the Cartel pool, and not only does it give me access to buy (don't thing my assets would qualify me at all) I'll get a discount for the CARTEL I hold! 😀 I can dig that. Solairitas holds the CARTEL, though, so it looks like I'll need to do the buy through that account and then transfer it over (or I might just let Solairitas have it if it's passive income 🤔). Either way, I'm jumping in...now I got to scrape together the swap.hbd.
---
Average Last 7 Days: 11,298
Lifetime Average: 14,543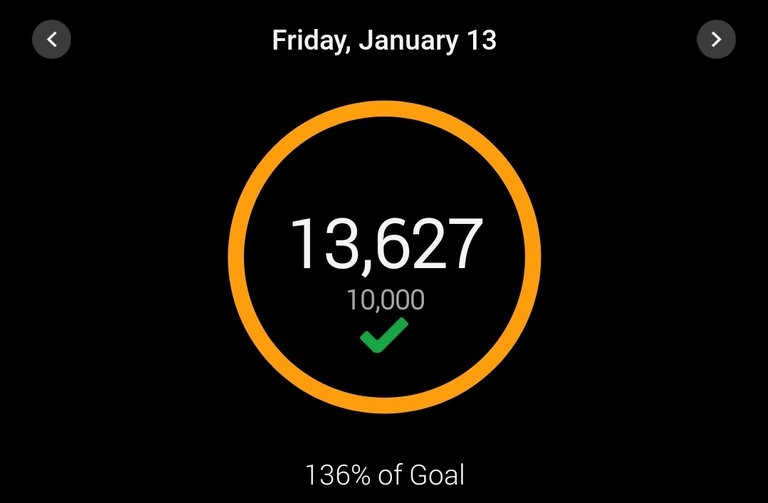 10k per Day Streak: 96

Longest Streak: 204
Distance on shoes: 1285.17 km
Distance on hikers: 67.07 km
#AutomaticWin Tally: 425
#AutomaticWin Streak: 0
Longest Streak: 53
#TripleTen Tally: 118
#TripleTen Streak: 0
Longest Streak: 7
#DoubleDay Tally: 236
#DoubleDay Streak: 0
Longest Streak: 37
Highest Floors: 120
Highest Daily Steps: 41,528
Zombies evaded: 0/0
Mindfulness Diary:
Health: 84%
Satisfaction: 87%
Energy: 90%
Productivity: 82%
---
Referrals: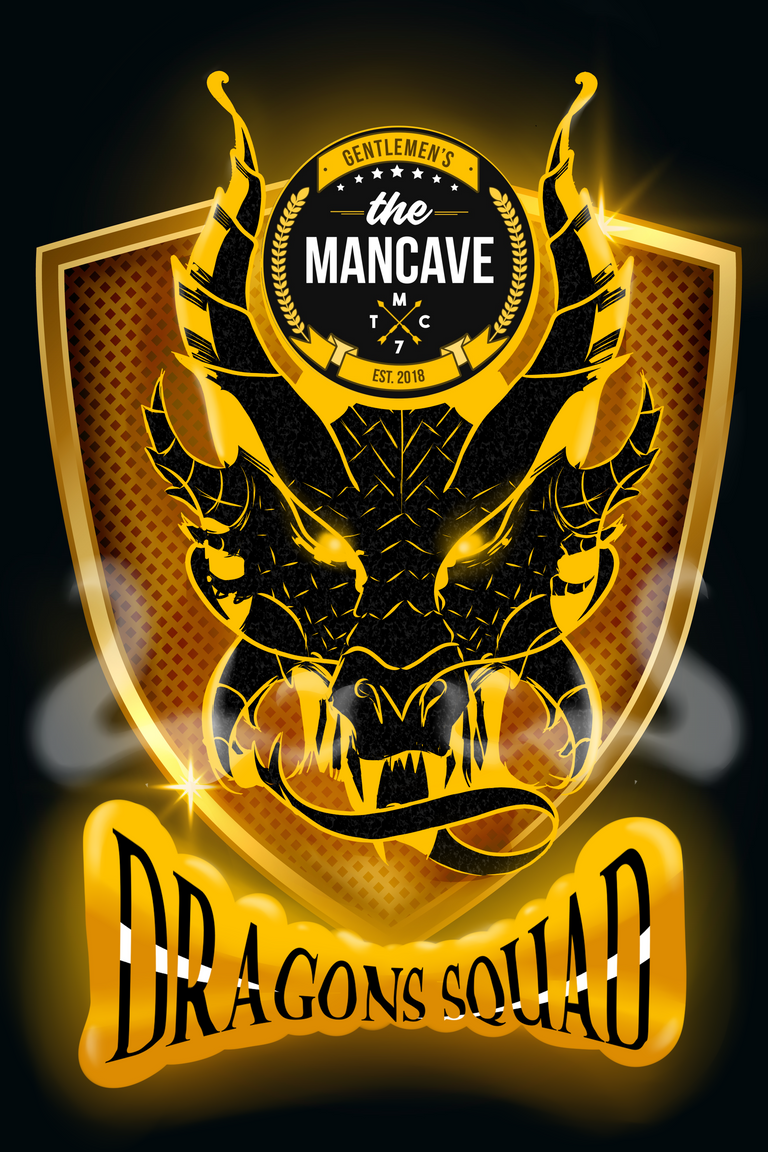 Power up and Hive on!
---
---