Jan. 26, 22: Routine, Teaching, TV, and Games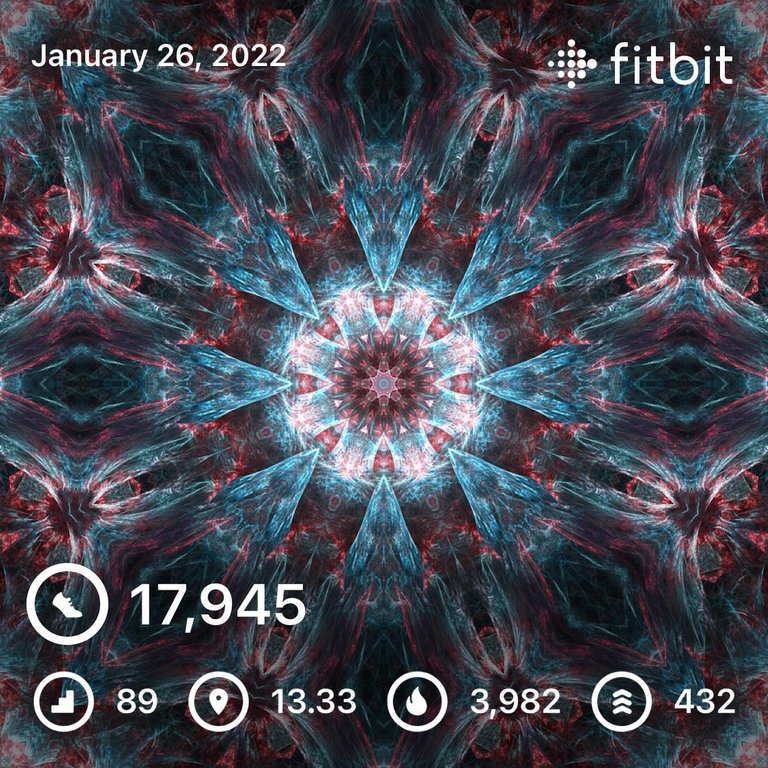 Been getting to bed a bit later than usual lately, but that's put me pretty well on a solid nine to five sleep schedule. With the usual waking up and stuff that did mean I was an hour short, but I didn't feel too tired, so no biggie. 👍
Had teaching again today, so honestly that was most of the day. Up and at the morning routine, nothing too interesting going on there…cryptos going up a little bit, but still down hard from the recent bearishness and I'm still holding back on my DeFi risk. At this point I'm only earning on about fifty percent of what I was before, but feeling safe and not in danger of losing more funds is worth the cost.
I'd kind of blown my wad yesterday as far as Hive-Engine stuff, so just shifted a few tokens, but no new moves or investments over there. I do like being involved in the pools here on Hive, so still thinking about adding to my positions, but for now gotta' let the dust settle a bit.
Did my post for the day and then got ready for work. Made my lunch, unnecessarily stressed myself out going over what I wanted to teach for the day, snagged a shower, and headed out. Was a bit of a pain in the ass that I'm up to like twelve past ten before I can post or else get skipped by brofund and brofi; had to set an alarm and post it while I was driving. 😡
It's been like insanely cold recently, especially at night, but the roads actually weren't bad! The windshield washer fluid instantly froze to the window, which wasn't helpful, but otherwise the drive was no problem and I was there a good fifteen minutes early.
Unfortunately, there's a class in the room before me so there isn't really any advantage to being early (just end up having to stand outside), but it's still wise to keep that extra buffer time just in case.
Was nice, had a student come up to me after class and say that they were really enjoying it, said it was a lot different than their other teachers. 😄😁
Killed an hour eating my lunch and fighting with the lack of WiFi signal out in the parking garage. 😂 Headed back in and had my Calculus class.
I'd intended to do some more examples of exponential and logarithmic equations and I started, but the conversation jumped and I ended up starting into limits, and even worse, the formal definition of the limit.
Got on a few tangents on tangents as well, but it was a fun class and we did get pretty deep into the weeds with limit stuff even though I hadn't meant to…think the students wanted to do trig equations about as much as I did. 🤣
Got out on time again and the drive home was unremarkable other than the usual vibing off class and going over what things I missed and what we did hit (the normal self-assessment) and when I got home Wenche had the oven fired up to reheat leftovers for dinner.
I wasn't really feeling the pizza, but I made a taco salad with the leftover taco stuff and that was as good or better than the tacos were! 😋
That was pretty much it for the day. Played my Splinterlands quest and watched some more Workaholics before bedtime and then hit the sack around nine again.
Got the rest of the week off now and I have high hopes for some productivity, but we'll see. I missed PYPT last week because I was sick and never did get a Solairitas Update done. 😢 So there's that plus errands to get done tomorrow [would like to get on with those, but waiting until 10:14 to be able to post today - thinking I need to bite the bullet and reset it soon, it's getting really aggravating] and then, of course, there's the call of Medal of Honor…
---
Really?! I mean, really? My dShitty stated income is only five now and they have to throw General crime on top? .01/400 is almost shittiness perfection…have to give them props for how many ways they've devised so as not to fulfill their promises.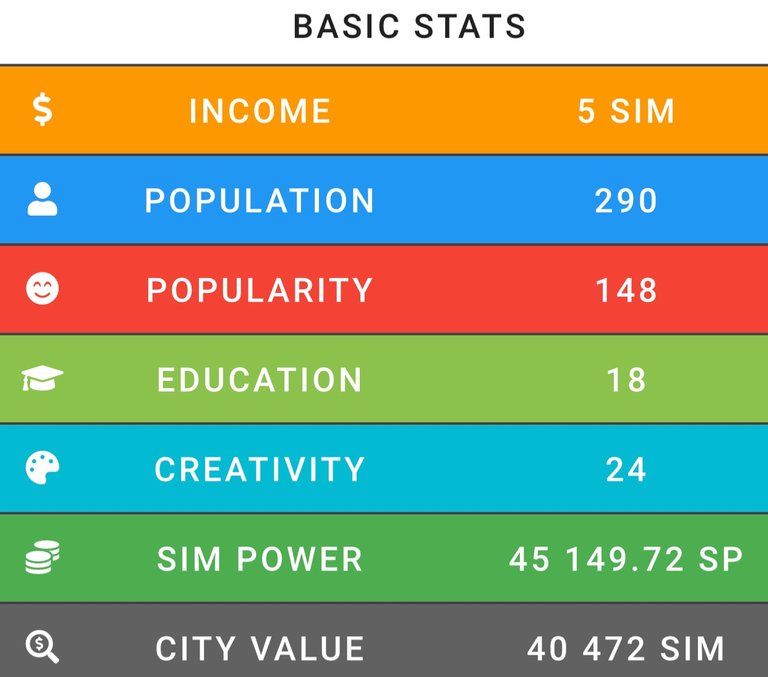 ---
Been doing alright on Rising Star as far as my Ego goes the last couple days. As such, not needed to do any lessons and just pounding as many missions as I remember to go in and start. Thinking I might take a peek at what's available on the market here pretty soon.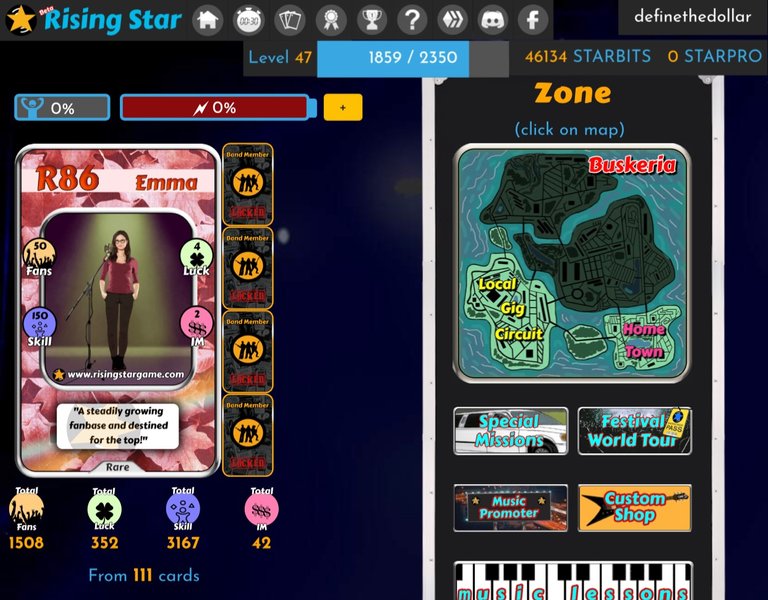 ---
Played my Splinterlands quest in the evening and even though there was a bit of a losing streak in there that erased quite a bit of my progress, I'm still doing relatively well in relation to the end of the season…dare I hope for Diamond II? That's been a really long time; usually barely cross over into Diamond at all and then aren't willing to risk trying to do any quests.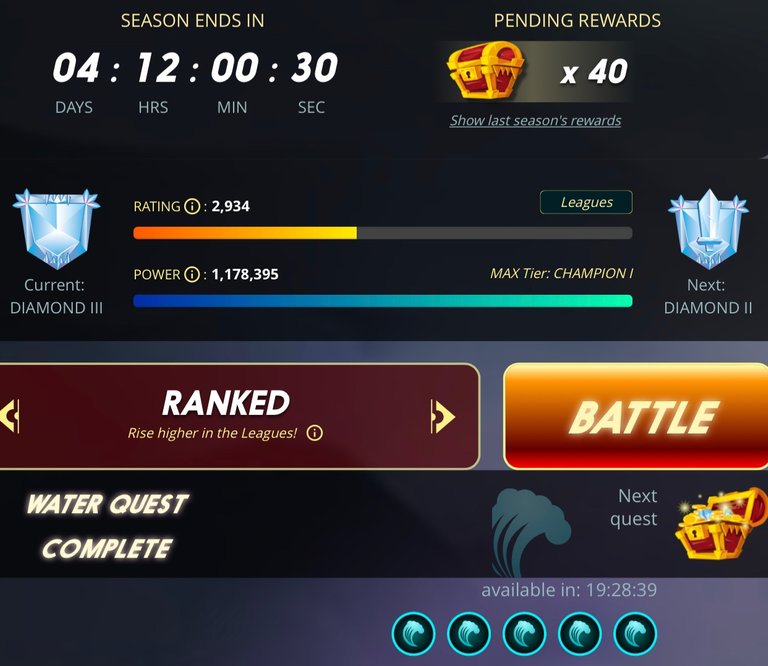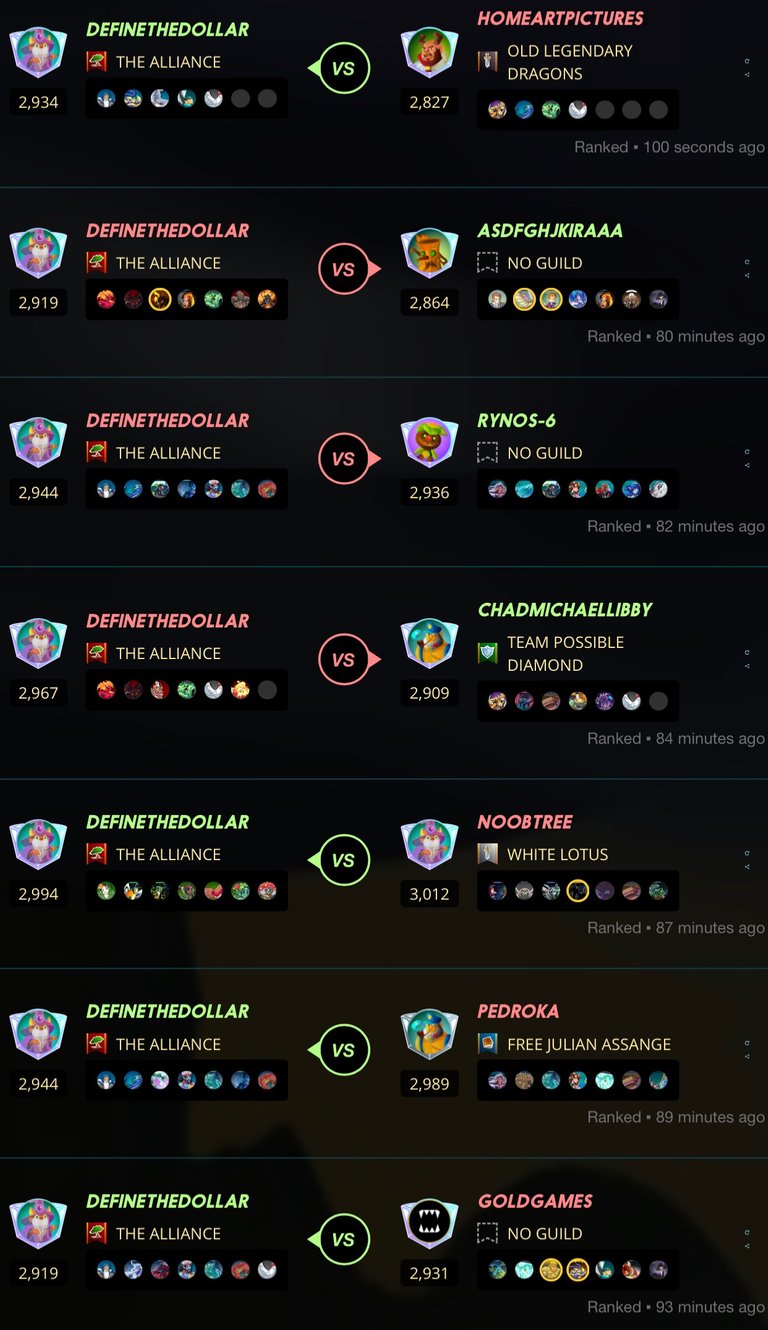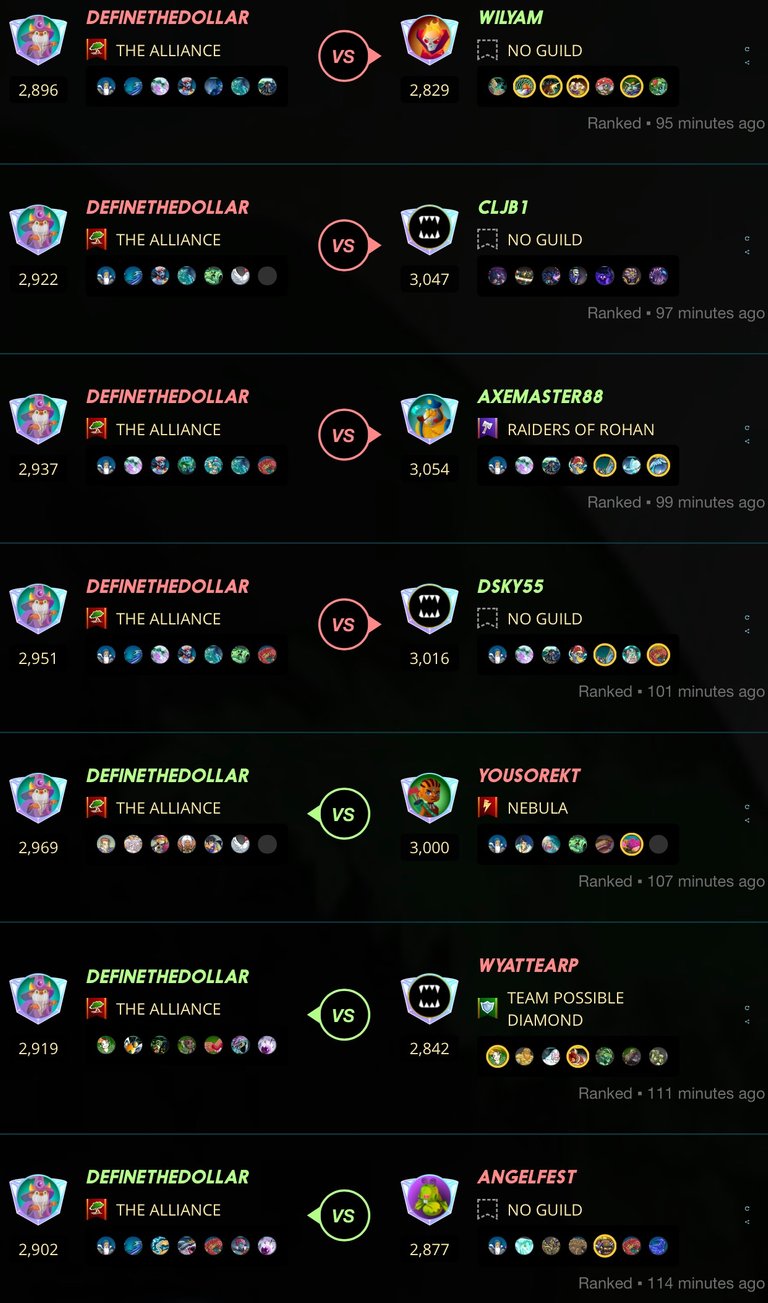 I got Fire splinter for my quest today, but it only took me about a fraction of a second to reset that! Got Water splinter instead and did fairly well with it. It's been forever, but I actually got it done in Diamond III! Not too much amazing in terms of rewards, though, just upgrade fodder…gotten those cards leveled to the point that it takes crazy numbers of cards to level again, so the just kind of get swallowed and don't really change all that much: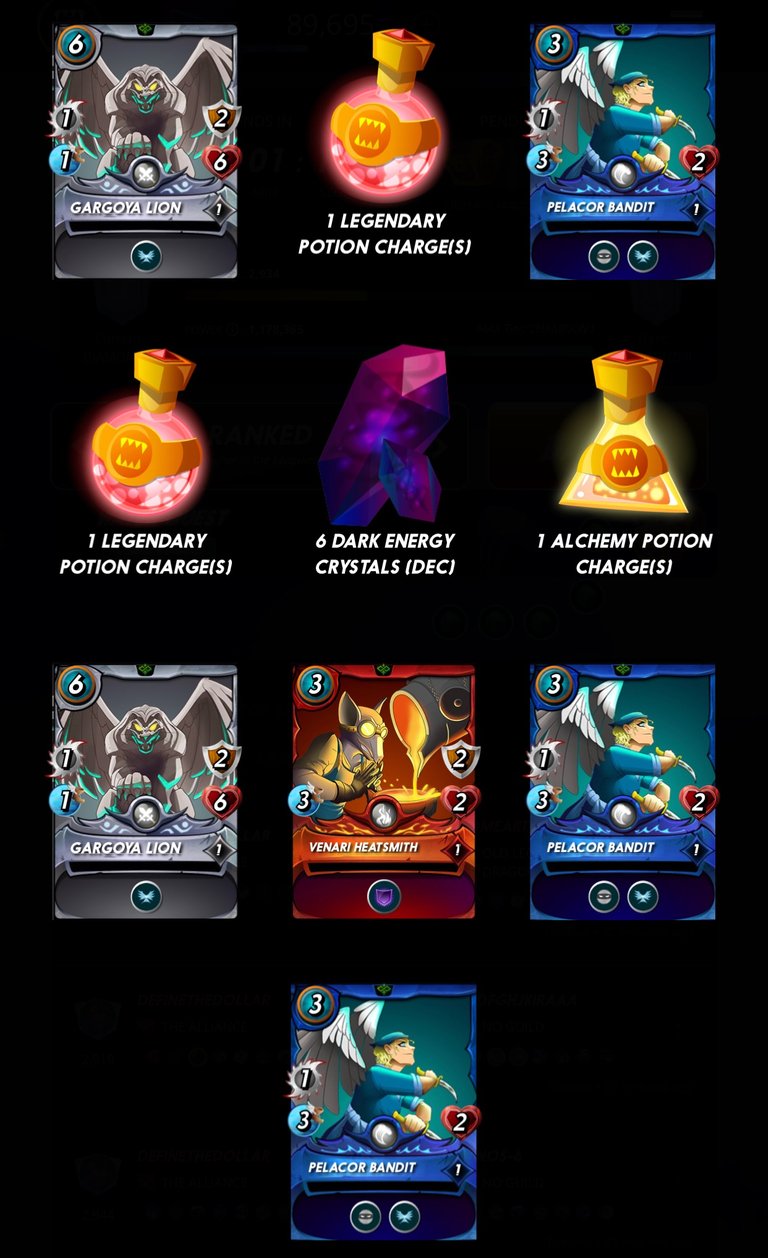 Been considering moving some more vouchers out, but that wasn't in the cards for today, just left it alone. Basically the same deal with my SPS, just staked it like I have been. It was fun there for a minute being able to get some more packs, but they're way too expensive now.
---
Average Last 7 Days: 12,980
Lifetime Average: 15,146
10k per Day Streak: 20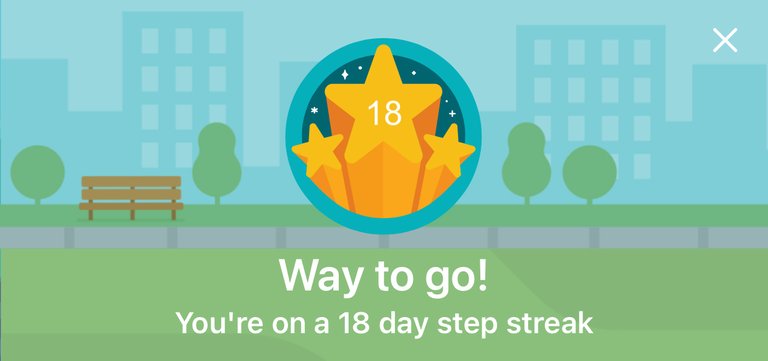 Longest Streak: 204

Distance on shoes: 728.49 km
Distance on hikers: 64.92 km
#AutomaticWin Tally: 421
#AutomaticWin Streak: 0
Longest Streak: 53
#TripleTen Tally: 118
#TripleTen Streak: 0
Longest Streak: 7
#DoubleDay Tally: 229
#DoubleDay Streak: 0
Longest Streak: 37
Highest Floors: 120
Highest Daily Steps: 41,528
Zombies evaded: 0/0
Mindfulness Diary:
Health: 81%
Satisfaction: 85%
Energy: 88%
Productivity: 85%
---
Referrals: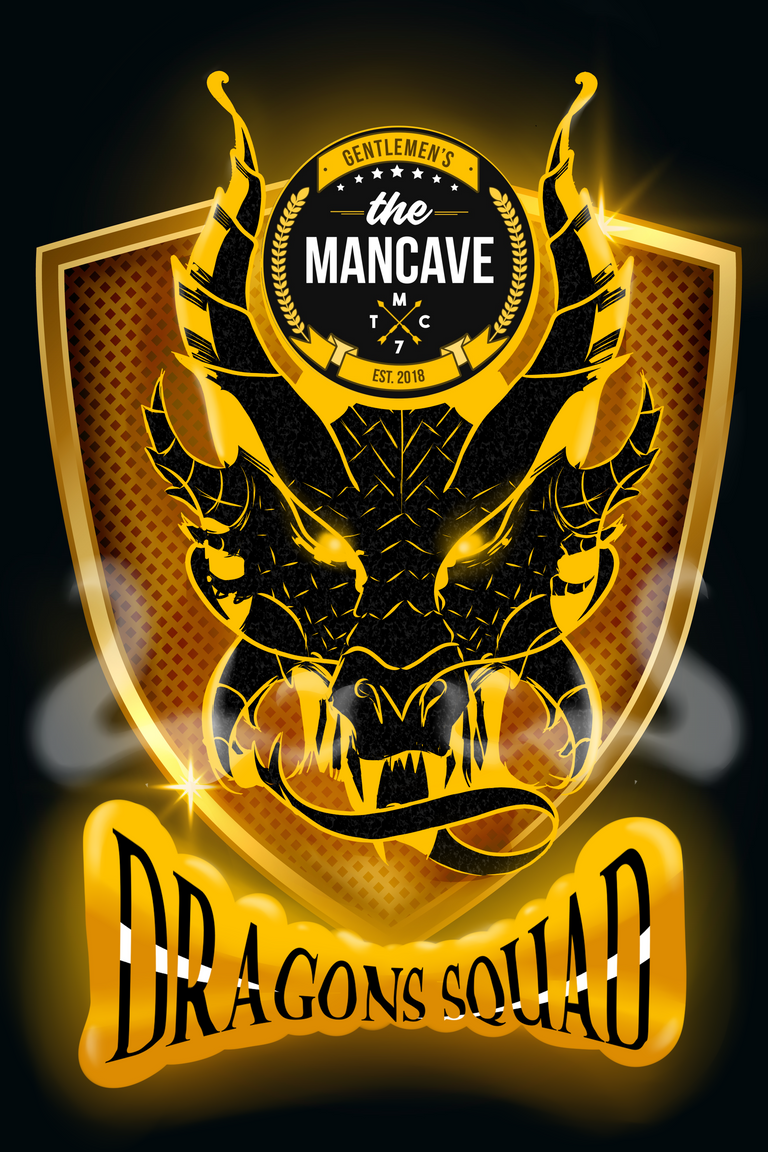 Power up and Hive on!
---
---