Jan. 29, 23: Routine, Chores, Grocery Shopping/Errands, TV, and Games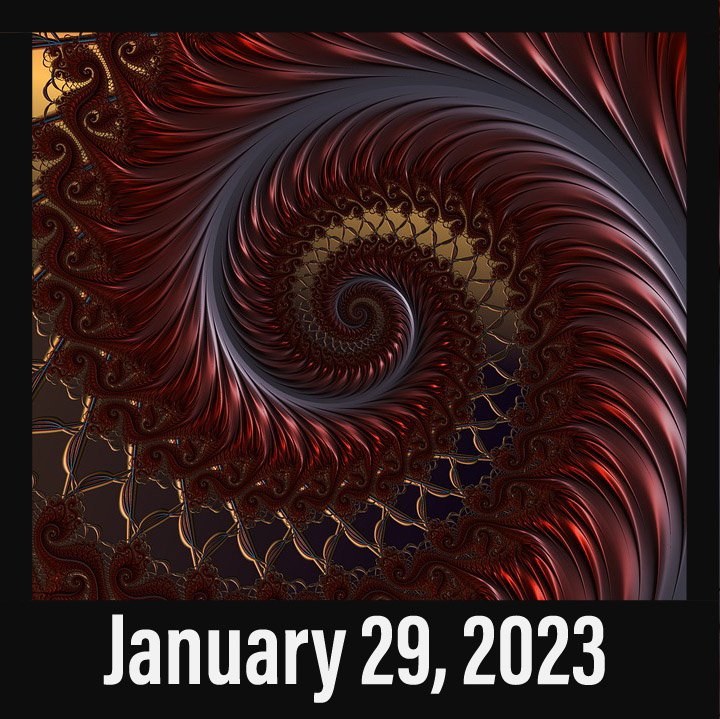 [Man! Not sure why this is such an epic struggle, but I'm still annoyed with my cover photo for today. While the editor did work fine and it uploaded properly (which is what is actually important), there's that strip, like one pixel wide of the background picture showing through on the right side of the border. 😡 Couldn't see it in the editor or the save screen; only became evident once I uploaded it and saw it in full...I mean, it's not really a big deal, just frustrating to have to keep fighting with it.]
Got a fairly decent night's sleep tonight. Made it from about nine or so until five (in bed the whole way too 😃) and despite the cat being an asshole and howling several times through the night, I ended up hitting the eight hour goal.
Went in and checked on the crypto markets and was pleased to find that MATIC was looking strong, continuing yesterday's pop! I actually had the courage to go in and check my Polygon investment, and hooray, I'm only losing .4 ETH now, .2 ETH better than just a couple days ago.
The loss is due to FIRE, and while I've been hoping and praying that the other alts would make up the difference, I think I need to accept the loss and finally walk away; it's been a couple years and not got anything but lost time to show for it.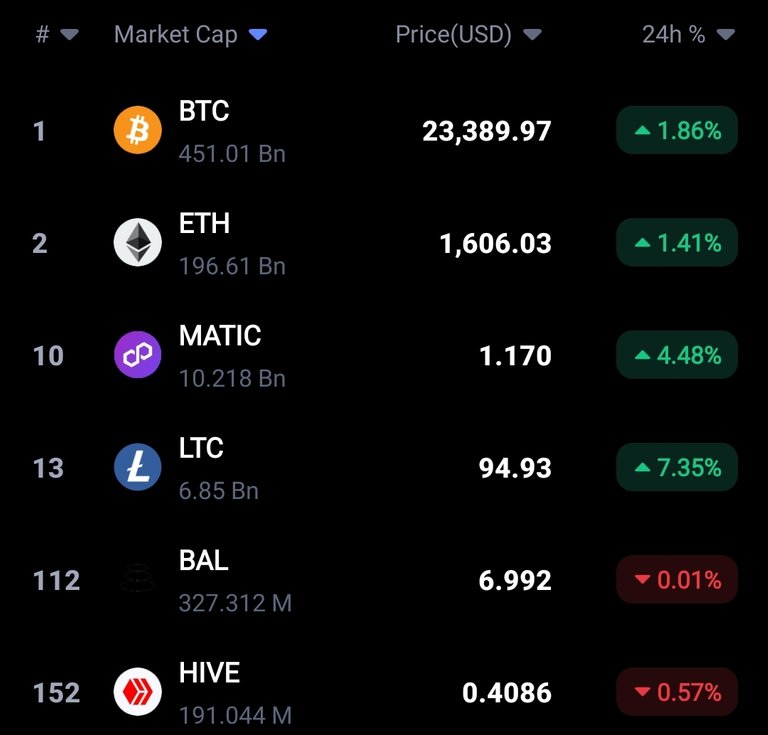 Had a pretty early start on the morning routine, so had a bit of extra time in there and decided to take care of the dishes in the sink. That was the beginning of a highly effective productivity boost, but it was somewhat short-lived.
Did the usual morning stuff and was super frustrated to find that someone sold SOL to someone else, but i have no idea who and no way to find out without programming the shit myself. 😡 Pretty ridiculous for a token owner who paid H-E for it not to have even the basic tools to monitor the token. 🤬🤬🤬 Then I'm told it's not possible to search by token even though h-e.rocks did it just fine before it went tits up.
Anyway, worked on my post for the day, of course, got it done and scheduled a bit early, and we headed into town to do the grocery shopping. I needed gas, badly, so we stopped and got some first and then I dropped Wenche off at the store and took the car in to get an overdue oil change.
I had about fifty bucks in my head as an expectation of what it would cost...triple that, though. 😯 I did get fresh full synthetic oil (which is more expensive), replaced the air filter (which was seriously narsty), as well as a cabin air filter behind the glove compartment that I didn't even know existed!
Didn't take too long, though, and I didn't even have to get out of the car, which was cool, and once the car was serviced I met up with Wenche at the store. She was basically done with thr shopping already and we checked out...somehow busted two hundred bucks again, just got the usual stuff, but the cost of meat is insane! 😡😱
Got home, got everything put away, and had some lunch...so got my morning routine and post done, got gas, did grocery shopping, and got the car taken care of all before noon. 😁💪
However, that was about the extent of it. Pretty much just vegged in front of the tube for the rest of the day. I did fold and put away my clean laundry, so I suppose that counts for something, but mostly got sucked into watching some number theory videos on YouTube. 🤓
Wenche made us fish and cucumber and potatoes for dinner and we went back to binging the show she's been watching lately...not sure what it's called, hospital drama anyway and then switched over to a little Hawkeye.
Got ready for bed and we put on Letterkenny but once again I was out before the episode ended.
---
Splinterlands:
Today's Splinterlands rental income was certainly a move in the right direction, but not by too terribly much. Pulled in about a dollar ninety for the day; better than yesterday, but still not mind blowing or life changing.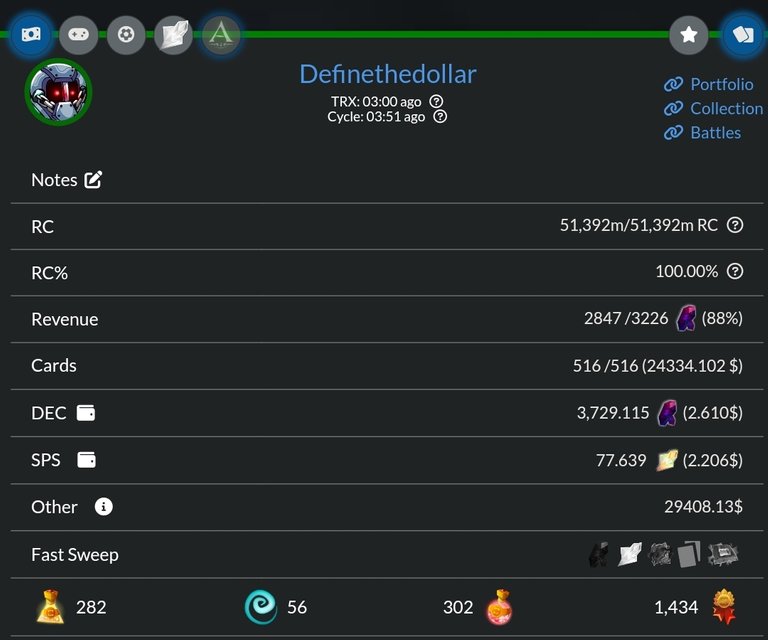 Claimed my SPS interest, paid the rental fee, and left the rest liquid. Looks like probably one more day and I'll swap some more out.
dShitty:
There it is! No crime or crises and yet dShitty income is one, solitary SIM. 🤬🤬 How do they get away with this bullshit and still have the "game" survive? I guess if you paid them again for the new cards to try and get out of some of this crap, then you're making bank? Dunno. 🤷‍♂️

RS:
I know, for sure, that I went in twice on Rising Star today, but I'm not sure if I ran a lesson or not...I'm fairly certain it was an extra mission, so we'll go with that. Either way, progress continues to be painfully slow.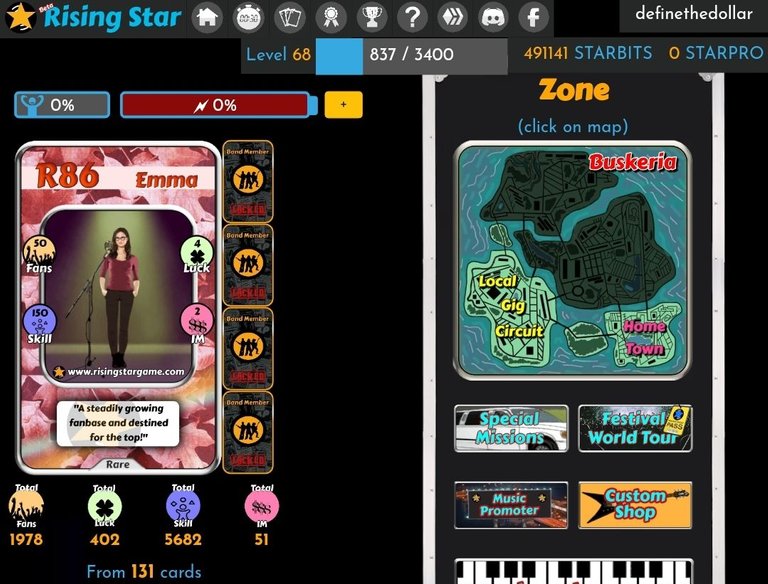 HK:
I think one benefit to having had this section in my post every day for however long is how good it will feel when I finally can let it go the way of CryptoFuckMaster and Holybread (though that was pretty fun while it lasted, since it was worth a little vote, so I only resent that they abandoned it).

GLX:
Still feeling good about my stake half/sell half strategy over here...my balance continues to grow and I've had a little extra liquid HIVE to toss around. Can't complain about that. 😁👍

WOO:
Seems like the delegation rewards have fallen a bit, guess they're fiddling with the interest rate, but still I'm continuing to accrue with the hopes of being able to generate some passive income for Solairitas from the upcoming lands.
Otherwise, claimed and staked the stake rewards and the airdrop, but no mining rewards for today.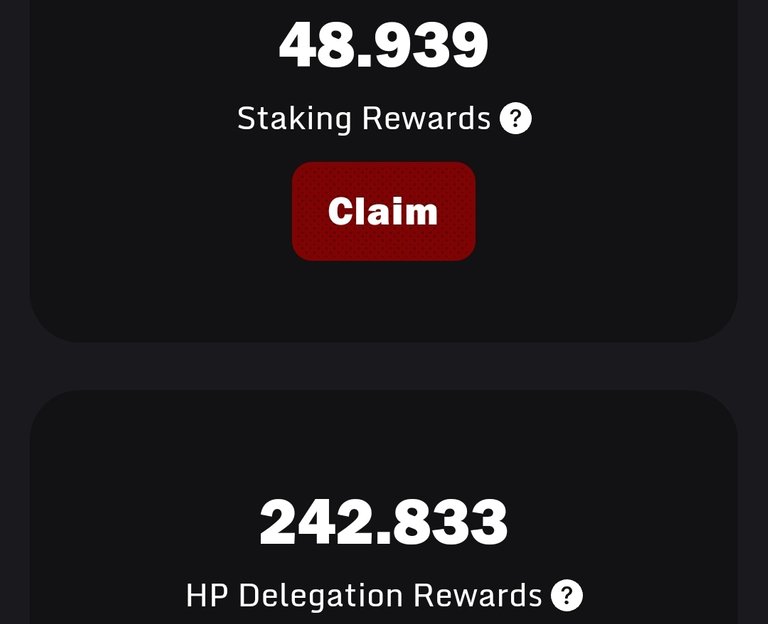 ---
Average Last 7 Days: 10,687
Lifetime Average: 14,503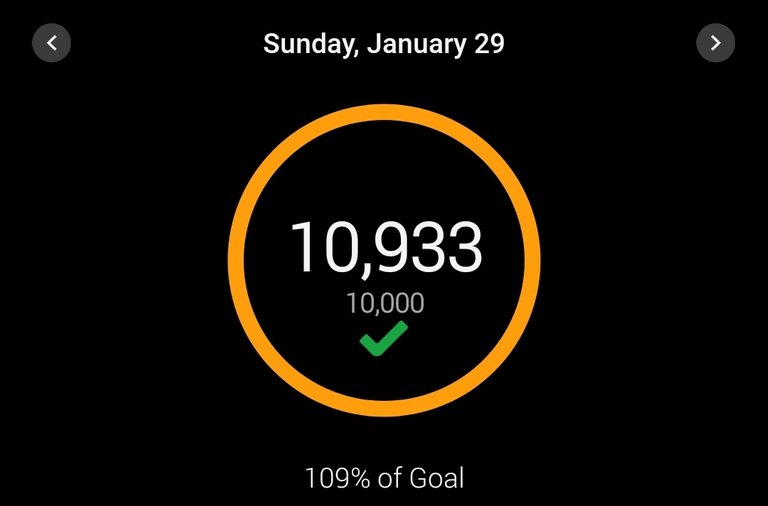 10k per Day Streak: 112

I did realize that despite fixing the issue of the discrepancy between a "goal streak" and a "10k steps per day streak," I'm still carrying over from the seventy days I'd had prior to getting the new watch, so by the time I start to push the Longest Streak number up, it will disagree with the number in the picture by seventy. 😭
The only way I can see to fix it, though, would be to purposely break the streak and that seems kind of dumb to have to completely restart just so that the numbers will agree if I ever get that far again. 🤔
Longest Streak: 204
Distance on shoes: 1294.73 km
Distance on hikers: 67.07 km
#AutomaticWin Tally: 425
#AutomaticWin Streak: 0
Longest Streak: 53
#TripleTen Tally: 118
#TripleTen Streak: 0
Longest Streak: 7
#DoubleDay Tally: 236
#DoubleDay Streak: 0
Longest Streak: 37
Highest Floors: 120
Highest Daily Steps: 41,528
Zombies evaded: 0/0
Mindfulness Diary:
Health: 74%
Satisfaction: 86%
Energy: 91%
Productivity: 78%
---
Referrals: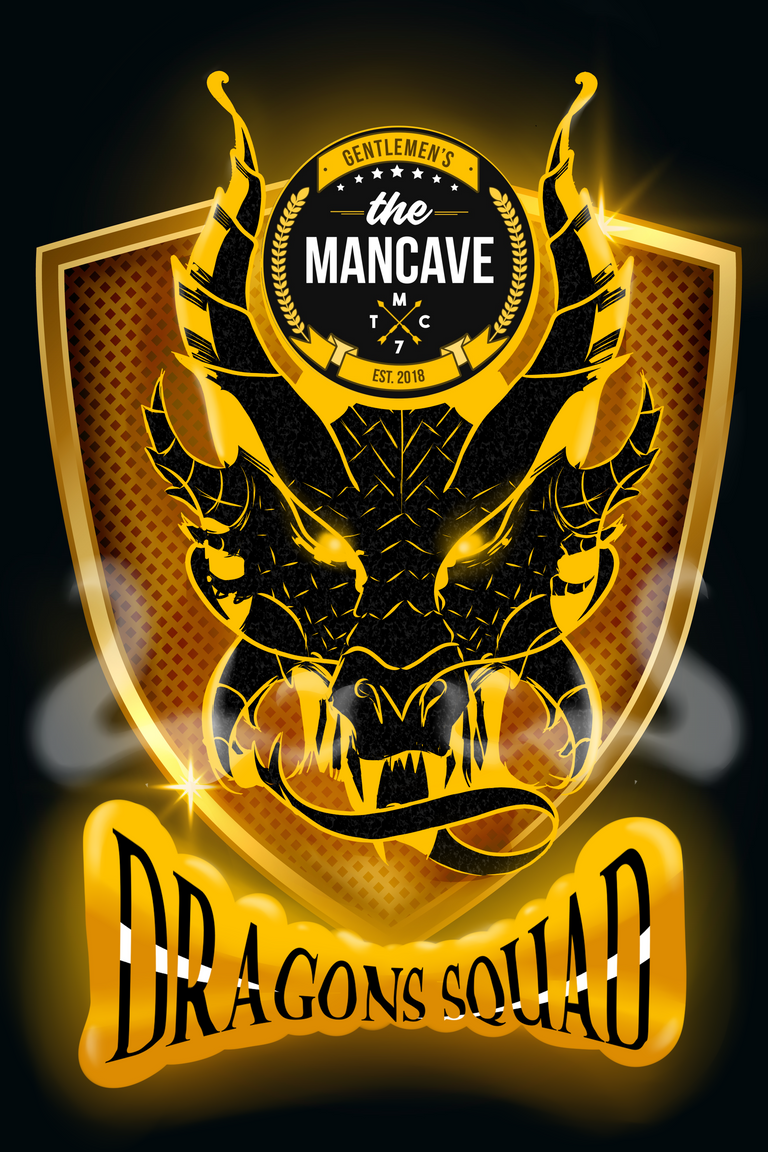 Power up and Hive on!
---
---