Jan. 30 23: Routine, Chores, Oculus, Short Walk, TV, and Games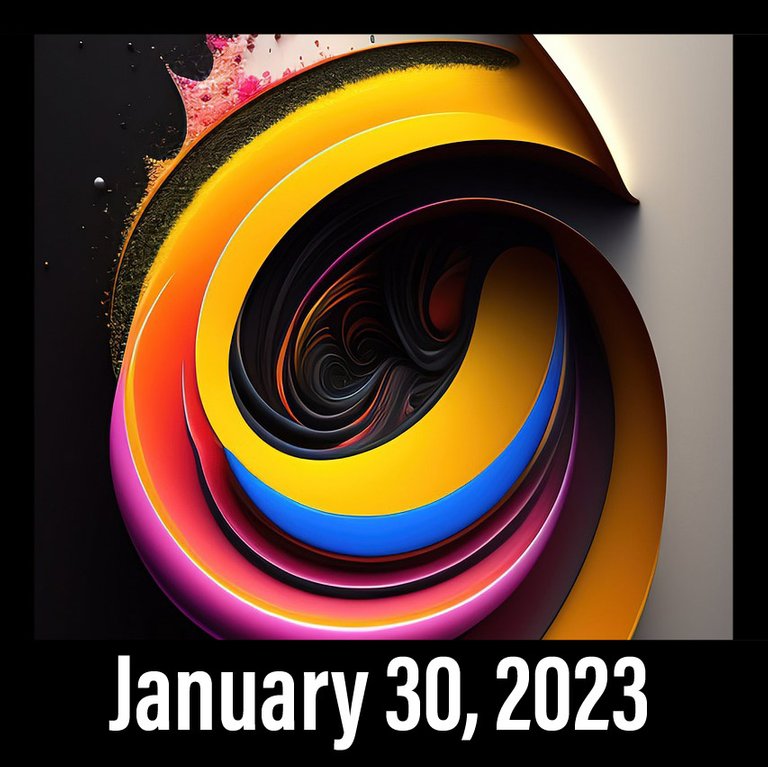 Made it through the whole night in bed again last night, that's like two or three in a row! 😃 Fell asleep around eight thirty or so and was woken up in the night, but only once I think, and was up around five thirty (I think the dog got me up needing to go out) for nearly nine hours.
I have a feeling the watch is overcounting, though. I just find it hard to believe that I'm averaging well over eight hours a night when that hasn't been the case for a very long time, maybe even years. I guess cutting back on the coffee and cutting out the Red Bull except on teaching days has made a difference? I'd prefer to think that than to blame it on the watch.
I got my challenge results from last week and did a little better as far as the rankings go. Still only barely broke the seventy thousand, but came in second place anyway. 👍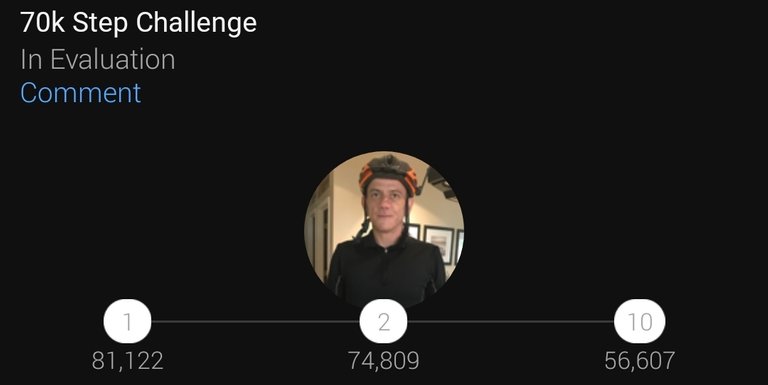 Otherwise, mostly just the usual morning routine. Did some curating, shifted tokens, got caught up on emails and Discord pings (won fifteen Pizza giveaways this time! 😁🤑 Got some WOO and a couple NFTs) and checked on the crypto markets.
I guess I wasn't too surprised that we were getting a bit of a pullback; we've been pretty bullish the last week or so, but glad to find that it wasn't too dramatic, just a couple of percent. What was surprising was how "stable" HBD was...swung about seventeen percent. 😱😡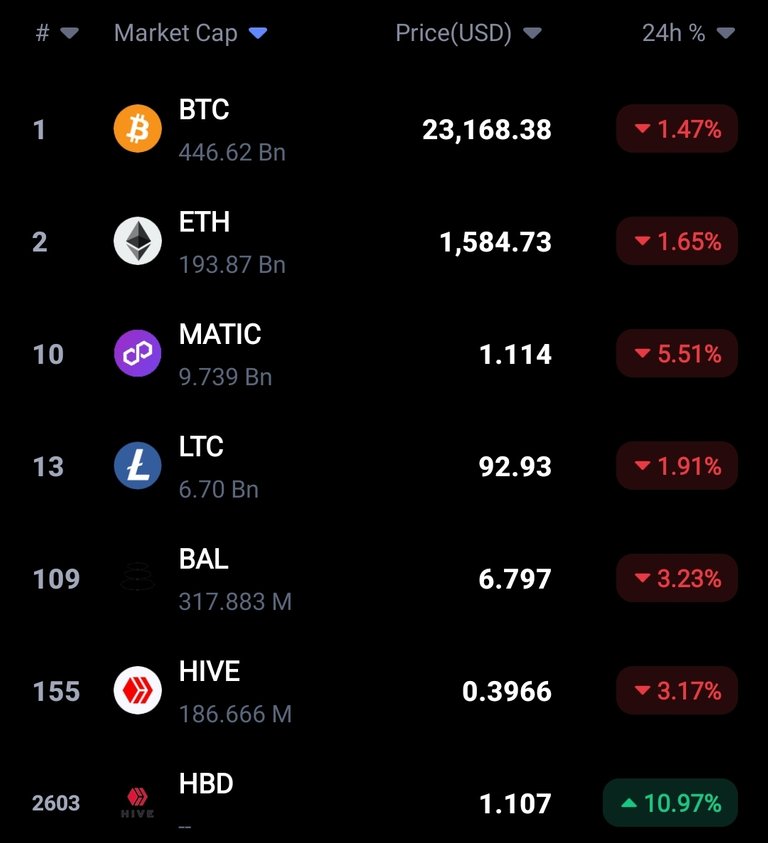 The pullback in MATIC hurts a bit, but I didn't give back that much, losing .48 instead of .4 ETH at this point...wish I could just come even and get out or somehow justify the loss with BRO and LGN and walk away. I mean, strictly speaking, that value has been at risk this entire time; Aave is overcollateralized, so not too bad, but they still have my money in some sense, so still having to have trust in the platform.
Anyway, worked on my post for the day and got a fairly decent one done, but it felt really weird and frustrating once I published. I had the drive/desire to get something done, and while I took care of the dishes in the dishwasher and the sink, that was about the only thing that I could seem to pin down to accomplish. ☹️😢
I spent a little time preparing for classes tomorrow, particularly trying to decide what we're going to do in Calculus I since we're so far ahead...I really want to start into the derivative today, but we'll see; strictly speaking that's not until after this chapter exam and I don't want to leave the students in the dust too bad.
I did decide to at least get out for a bit of a walk today and to take the dog as well because it had been a really long time since either of us was out. It was wicked bitter cold, though, so I waited until later in the afternoon to try and let it warm up some.
Kept trying to wrack my brain for something to achieve and though I know the thing I really should be working on is the website, I've still got a stupid mental block and got all anxious when I tried to think about sitting down and working.
Not that I can really justify it in any way, I decided it had been weeks and weeks since I'd played any Oculus, so I busted that out for a little while. Played a couple rounds of ZombieLand and then decided to check out Puzzling Places. There were two new free puzzles, so I started working on one and got the 25, 50, 100, and easy 200 piece versions completed.
At that point I was starting to feel like I was wasting too much time and I quit out and got suited up to take the dog out.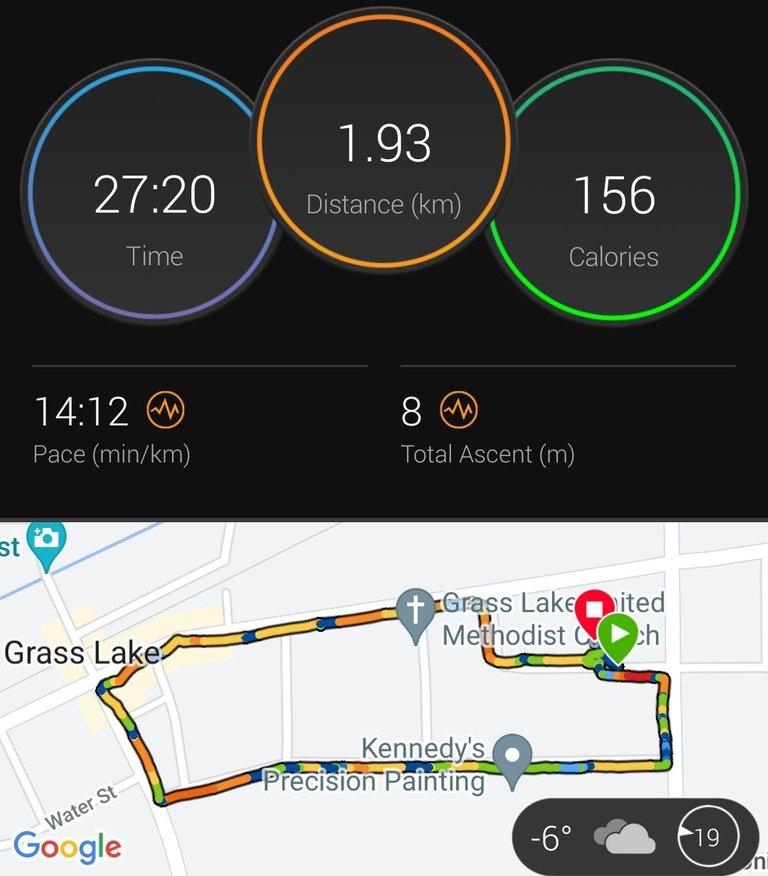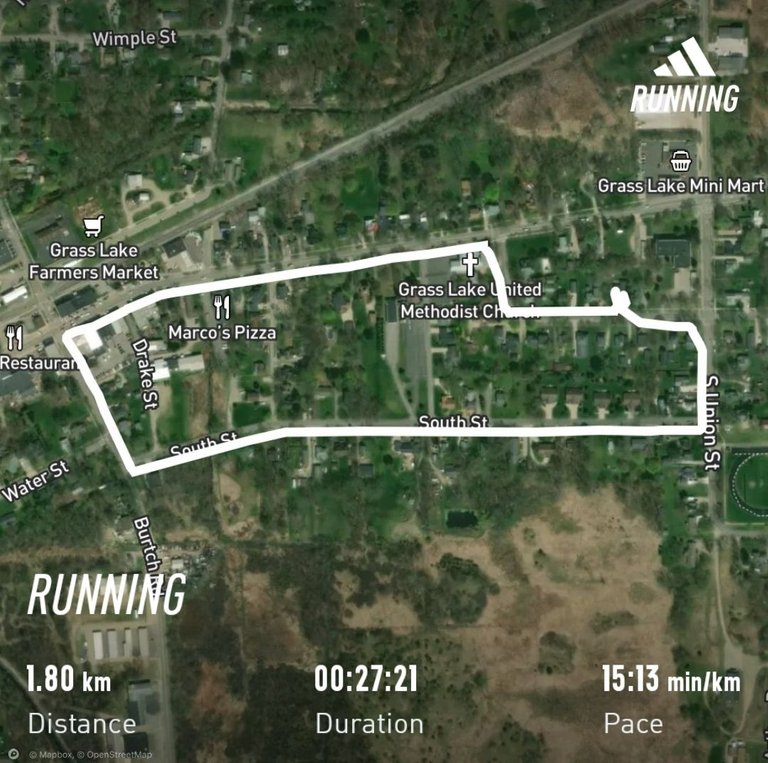 Was definitely still fricking freezing out, so we didn't go too far, just downtown and back, but we did get out
💪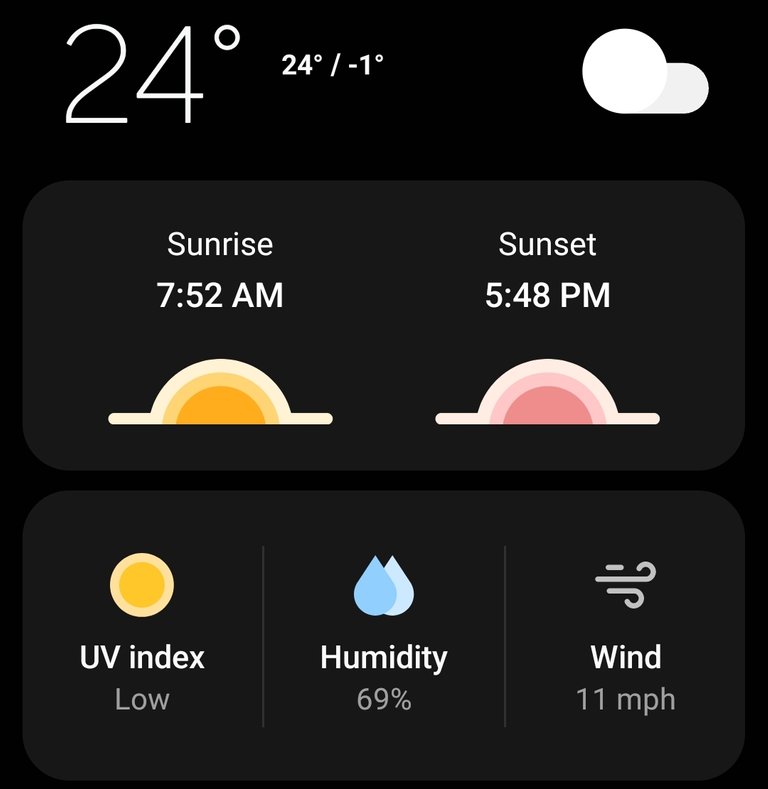 Oh, summer sunshine, where you at?! I do suppose we are on the downslope of winter at this point, but still got a couple months of this to go...admittedly, this has been a relatively mild winter, though.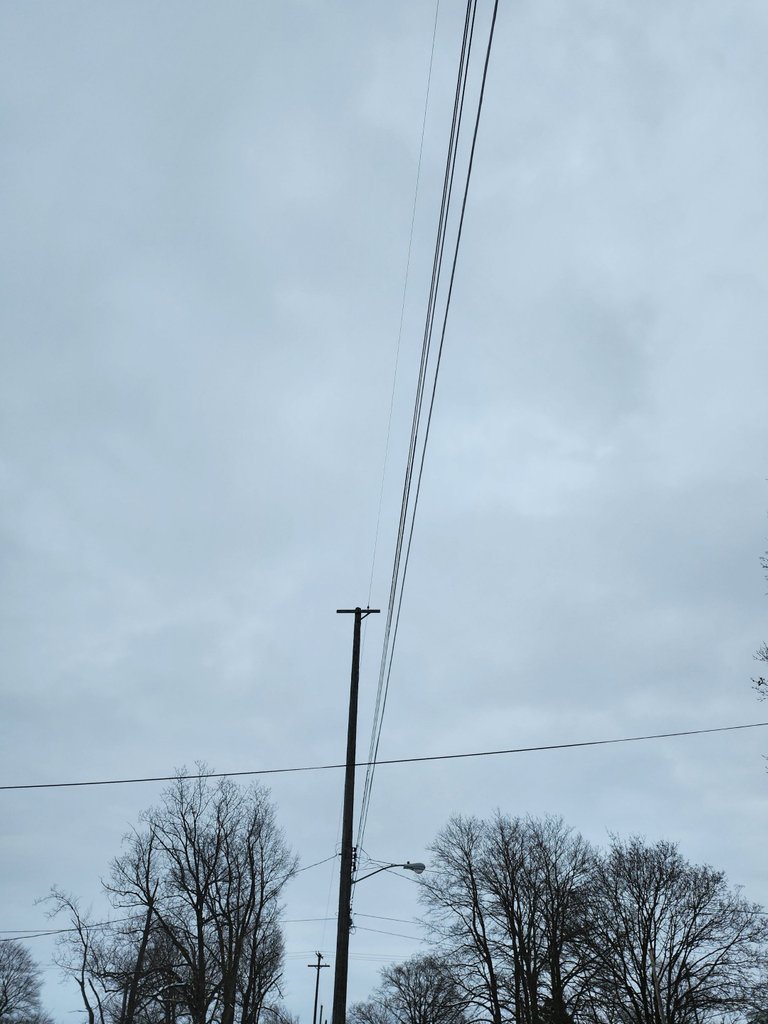 After I got back, I killed a bit of time watching some criminal psychology videos and then I started getting stuff together for making dinner, got the table set, and when Wenche got home from work she fried us up some turkey for tacos. 😋
After dinner we relaxed in front of the tube and started a new comedy series: Nightcap with Jimmy, that's pretty entertaining about the behind-the-scenes of a late night talk show. Got ready for bed and fell asleep watching the show around nine.
---
Splinterlands:
My Splinterlands rental income seems to be bouncing around just below two dollars. Brought in a dollar eighty (less fees) today and I'm thinking I'm going to pull it out soon, maybe grab some more WOO and perhaps some more ASTRA, we'll see.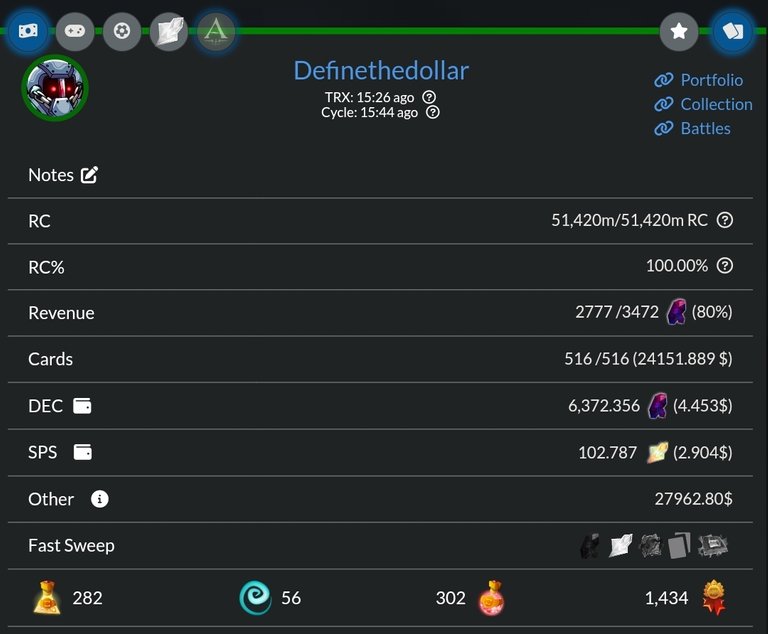 Did the usual SPS interest claim and paid the rental fee. Got over a hundred liquid now, so it's time to swap out and then stake for a few days.
dShitty:
There it is, fucking dShitty back to paying nothing but token dust again. 🤬 "Play" to earn nothing, awesome, good investment.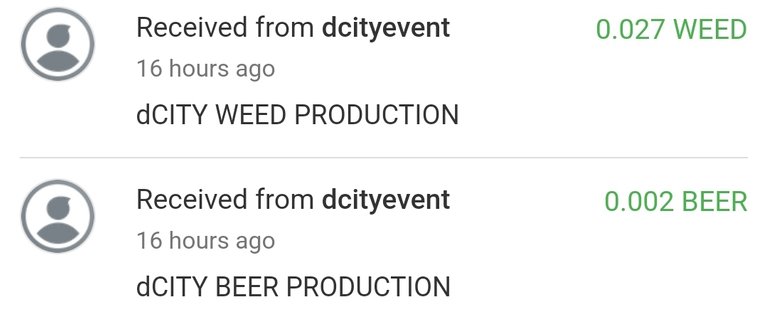 RS:
Seems like I only went in once today on Rising Star, but I'm not sure. Regardless, though it's been a while, I got some drunk fans messing with my Ego right now. Still going to plod on with missions for the time being.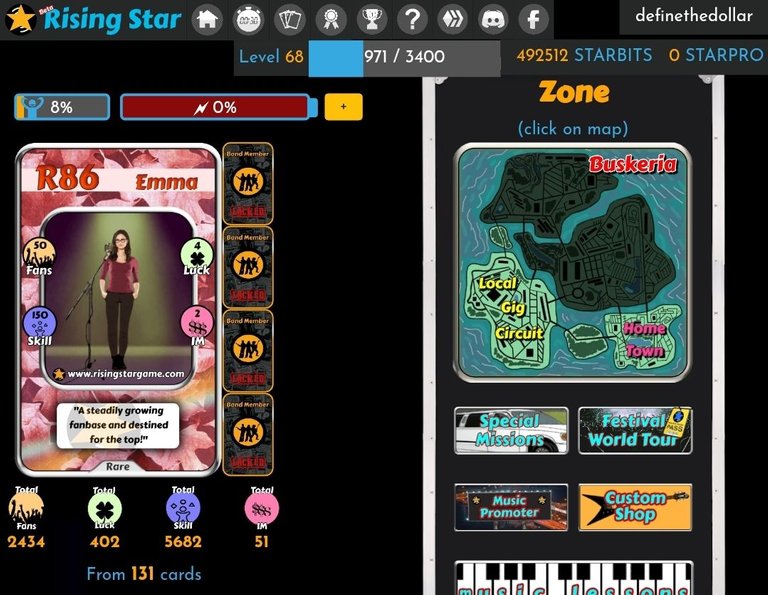 HK:
I guess you can't win 'em all, that's why I call them "punts" to begin with. This one, unfortunately, seems not to have panned out very well...it would be one thing just to lose on it, but I should have known better; it was my jumping in because of Pizza partnership without doing my due diligence that actually upsets me about this. (Similar to how I jumped into FIRE because of Ray before I knew it was a BitConnect dude). 😡

GLX:
Pulled out the usual forty GLX and it was stable with yesterday at 2.17 HIVE, not insane, but it does help. Staked up the rest to keep that balance growing slowly but surely.

WOO:
Looks like I claimed about the same time today as yesterday since my stake and delegation rewards were closer to where they should be. I think I have enough staked now to fully upgrade one city, but I don't know, I'd much rather leave them staked than burn them.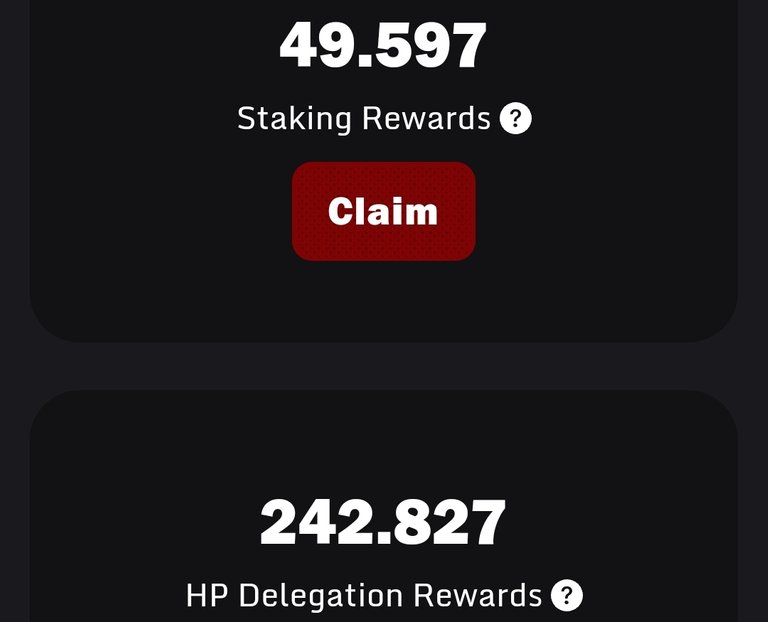 Got another card from the Pizza giveaways and got it staked up to mine, but it's been about forever since I hit the lotto with that. 😢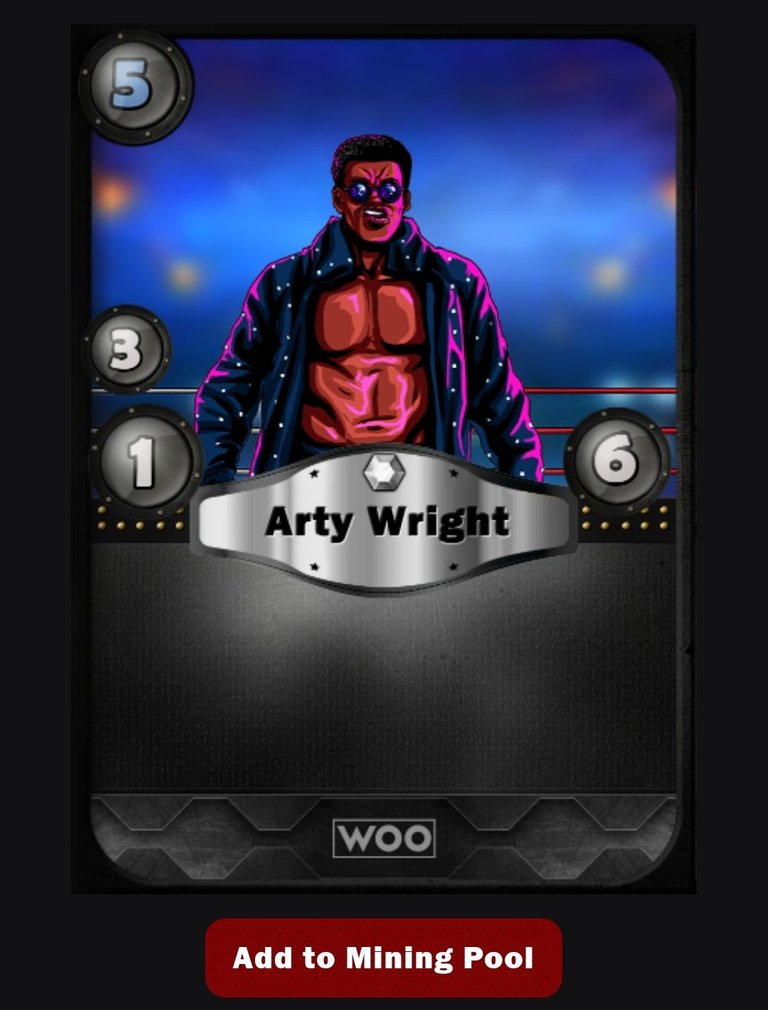 ---
Average Last 7 Days: 10,753
Lifetime Average: 14,500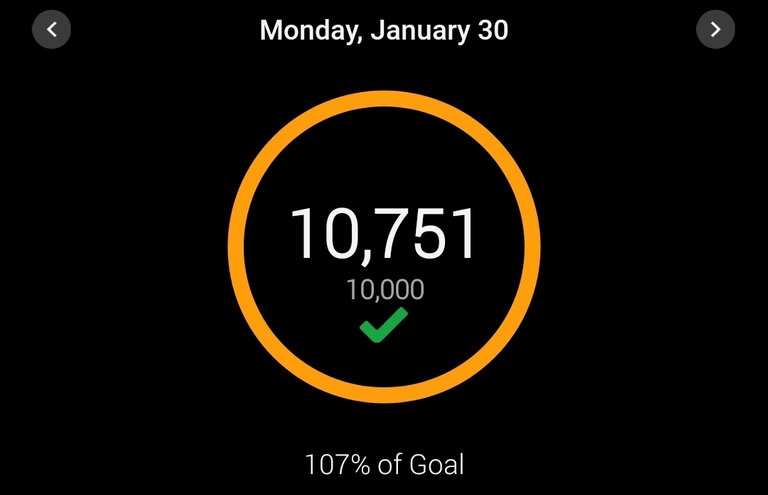 10k per Day Streak: 113

Longest Streak: 204
Distance on shoes: 1296.57 km
Distance on hikers: 67.07 km
#AutomaticWin Tally: 425
#AutomaticWin Streak: 0
Longest Streak: 53
#TripleTen Tally: 118
#TripleTen Streak: 0
Longest Streak: 7
#DoubleDay Tally: 236
#DoubleDay Streak: 0
Longest Streak: 37
Highest Floors: 120
Highest Daily Steps: 41,528
Zombies evaded: 0/0
Mindfulness Diary:
Health: 74%
Satisfaction: 86%
Energy: 91%
Productivity: 78%
---
Referrals: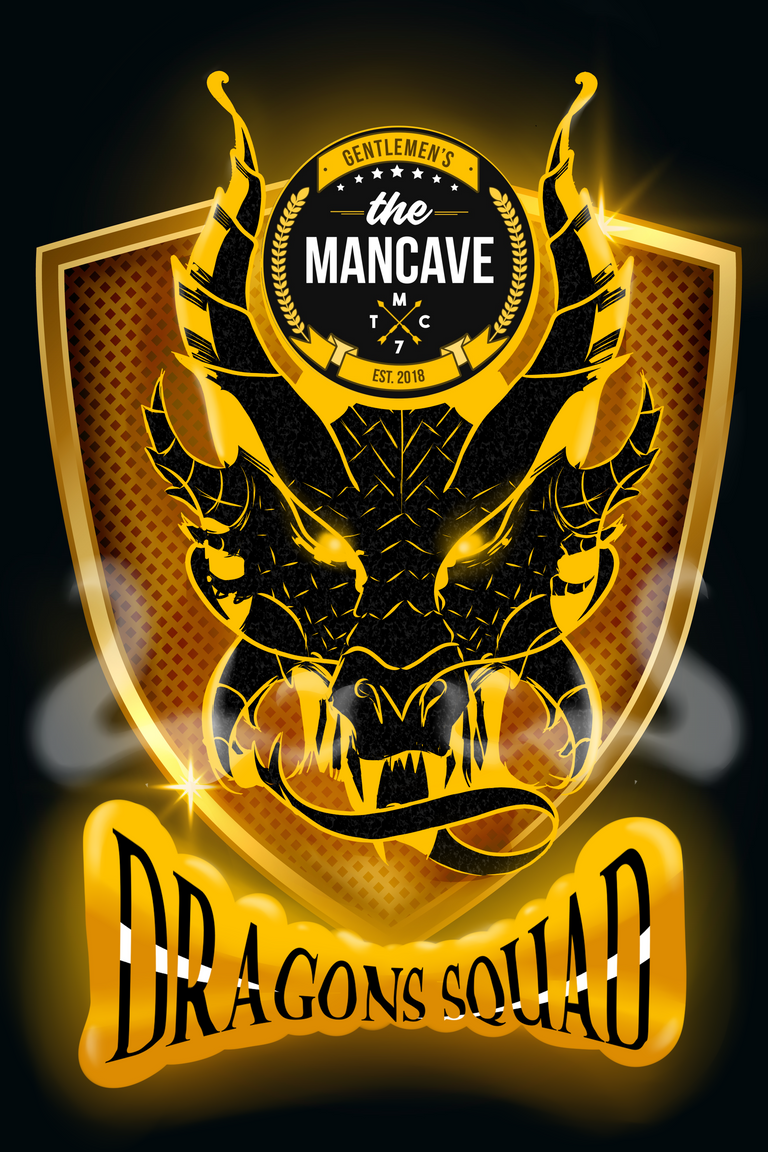 Power up and Hive on!
---
---