Jan. 31, 23: Routine, Teaching, TV, and Games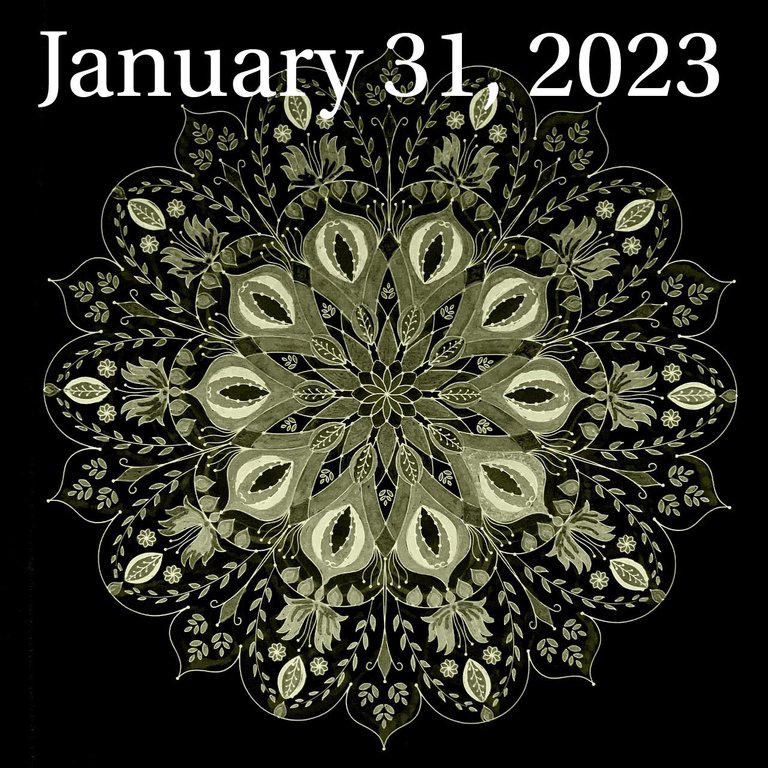 [Well, damn! Tonight was seriously rough...been up since five when the neighbor fired up his tiny penis truck with the amplifier on its exhaust (literally - overcompensate much?). The kitty has been sick the past couple days and he had a wound that got infected and burst last night, so I didn't get to sleep until well after midnight as it was. I guess that's given me a pretty early start on this post, which is good since we have PIMP meeting today, but honestly, I'd kinda' rather be asleep right now.]
Fell asleep pretty early last night, around eight or so, got up sometime around two and moved out to the couch and then made it through until about five for nearly nine hours on the night. 👍
I'd done a little work getting started on my post the day before, so I was ahead of the game there and was able to take my time with the morning routine without feeling too rushed or stressed.
Did some curating, checked email and Discord pings, checked the SOL market (still can't tell who sold some to whom) and worked on getting things up to date with Solairitas, and then checked on the crypto markets more broadly.
We've not moved very far, so that's alright, but it has been a few days of reds now...there's a possibility the bulls are running out of steam and we're going to go for a dive. I think a lot is hingeing on what the Fed does with the rate hike this week and the market is trying to price the expectation in.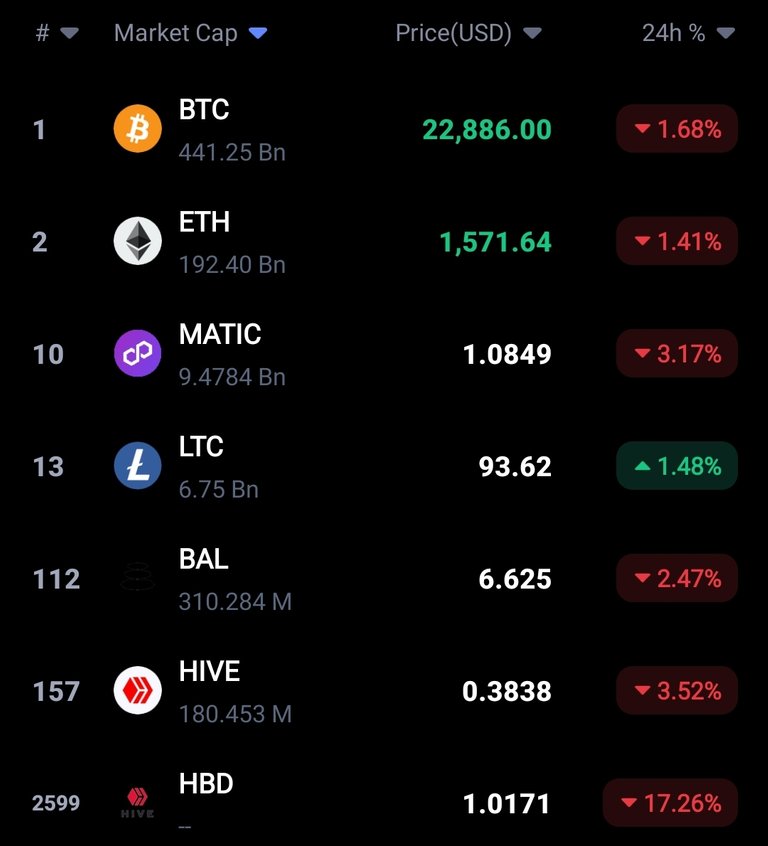 Woot! Yet another Power Up Month badge in the bag. 💪 So far, I've gotten every one since they started...think I should have a Power Up Year overdue. 😯
[Oh, man! Not sure how I managed to get so distracted this morning, but it's already eight thirty and I feel like I'm behind...hopefully I'll be able to finish up before the meeting starts at nine.]
Worked on my post for the day and got it scheduled to post since I'd be teaching at ten, got a quick shower, and got everything set up for Calculus class.
I spent the first hour or so working through some more examples of actually evaluating limits to give us a little break from all the heavy theoretical stuff and then we actually got to practice finding the derivative (by definition) for a few functions to get a sense of how these limits will end up playing out in practice. We also looked at infinite limits (proved the limit of 1/x as x goes to infinity is zero) and though we didn't do an example, I showed them the idea of how we prove a limit itself is infinite.
Ended class right about on time, got my lunch, and killed a little time before I needed to head into town for Calc II. Got there with plenty of time to get set up and we covered trigonometric integrals for problems involving square roots of sums and differences of squares (like we get automatically when we look at circles or arclength and surface area).
Ended class a couple minutes early and there were no questions this time, so with another smooth drive, I was home and in my comfy clothes before four. 😃
I watched some criminal psychology interrogation videos waiting for Wenche to finish with work, but she had a nail appointment after, so I grabbed myself an early dinner of a leftover burger from the other day.
I was all by myself for the evening, so basically just got ready for bed fairly early and chilled watching some TV. I was just getting ready to go to sleep properly when Wenche got home and I fell asleep not long after she did. An hour or two later was when I woke up to the cat howling and Wenche saying he was bleeding bad and he had awful stinking puss oozing out. 😱😭
Between the smell and being worried, I got up and out of bed, had a smoke, and then tried to go back to sleep but couldn't...eventually I started to doze off, but that was when the snoring started, so I moved out to the couch and tried my best to get some rest...until the neighbor a-hole started shaking the house warming up his truck for twenty minutes at five in the morning. 😡
---
Splinterlands:
My Splinterlands rental income fell again today to a dollar sixty; quite frustrating, but not nearly as frustrating as playing, so whatevs.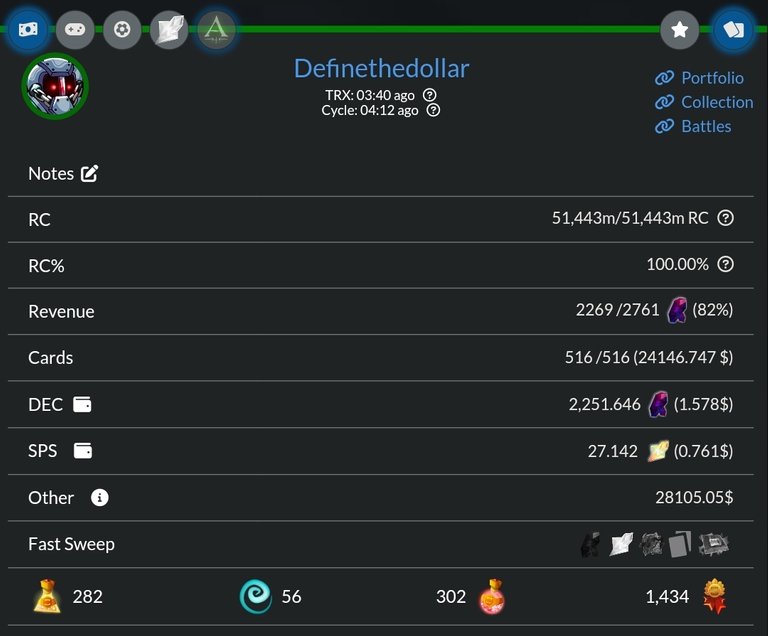 The new airdrop came around, but lucky me, I didn't get anything:

Claimed the SPS interest for the day, paid the rental fee, and meant to stake the rest since I pulled the hundred out that I had and swapped it yesterday, but forgot before I took my pic. I'll get it later, no biggie.
dShitty:
There it is. Yet another day where the dShitty futhermuckers simply paid nothing but token dust...any apparent reason for it? Nah, just taxes and all the other shit they invented to screw players out of income (unless you paid them more - dont wanna' get fucked by the new shit we're implementing? Buy the new batch of cards, and lots to be sure, because you'll need to combine a ton together for them to do anything significant anyway).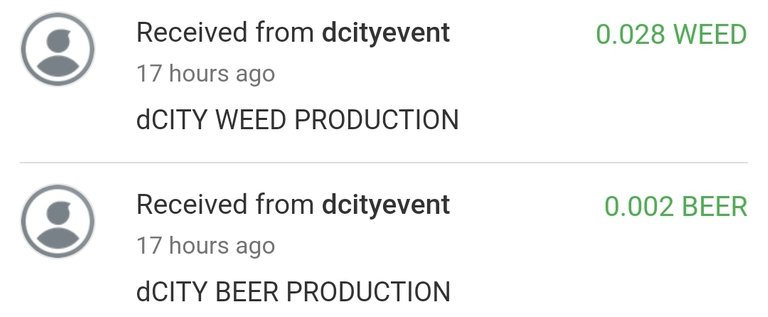 RS:
Think I just went in once on Rising Star today. It had been a while since I had any drunk fans, but got eight percent worth yesterday and now five percent worth again today. 😡 Whatever, just running missions (or, rather, a mission a day) until they expire.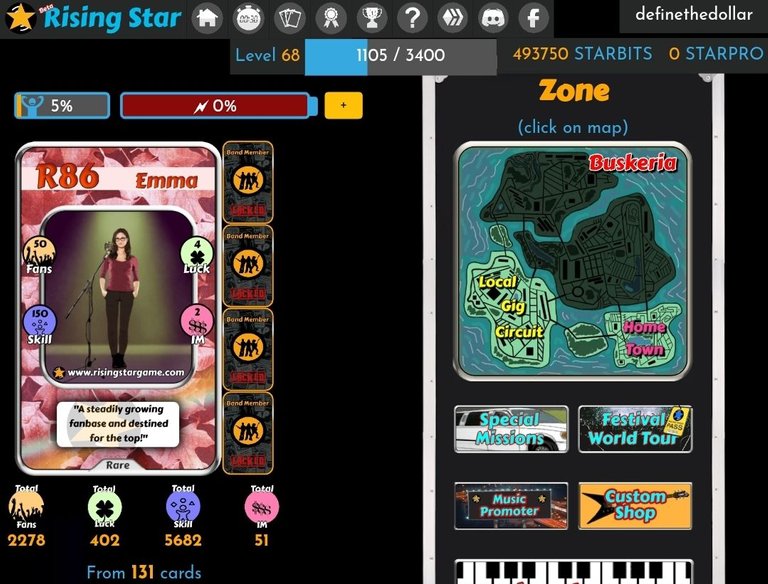 HK:
I need to devise and solidify an exit strategy for HashKings. I have a feeling, with all the shit they're pulling, now's not the best time to try and dump out (all the rats jumping the sinking ship) but then again, will there ever be a good time? Questionable.
Man, where can I get a copy of this genius' treatise on tokenomics? I'd like to use it as a definitive "how not to" guide. 😛

GLX:
Can't blame it on HIVE since we've been pulling back, but GLX has continued to fall...the forty I swapped was only just slightly more than two HIVE this time. 😢 Still, gonna' blow it on another game one way or the other, so hopefully I will make some gains with those vesus the opportunity cost of selling them now.

WOO:
Pretty stable around fifty for my stake rewards now and with the delegation and aridrop, pulling in just shy of three hundred a day...kinda' wish Booker hadn't come to talk with us PIMPs, even now that I've significantly boosted my involvement/investment, I'm still somehow not satisfied. 🤪 Still got an itch...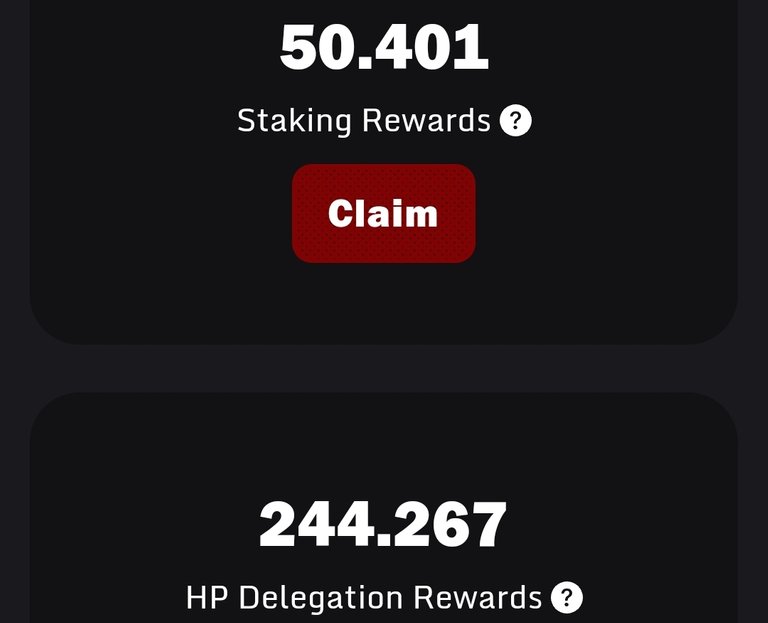 ---
Average Last 7 Days: 10,768
Lifetime Average: 14,498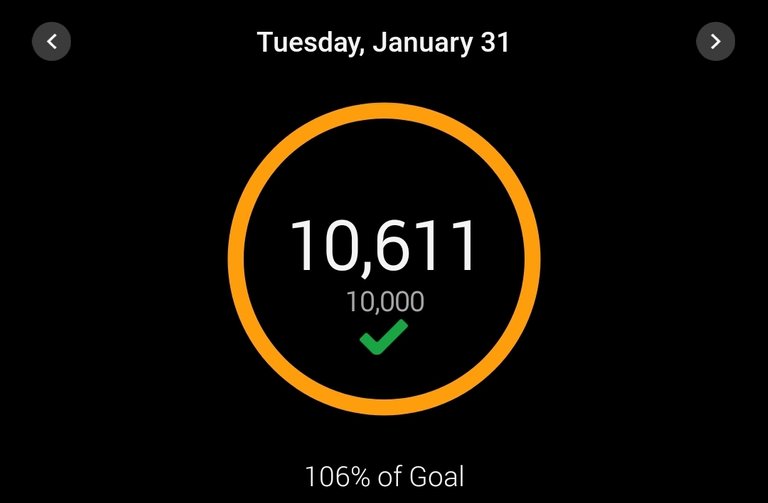 10k per Day Streak: 114

Longest Streak: 204
Distance on shoes: 1296.57 km
Distance on hikers: 67.07 km
#AutomaticWin Tally: 425
#AutomaticWin Streak: 0
Longest Streak: 53
#TripleTen Tally: 118
#TripleTen Streak: 0
Longest Streak: 7
#DoubleDay Tally: 236
#DoubleDay Streak: 0
Longest Streak: 37
Highest Floors: 120
Highest Daily Steps: 41,528
Zombies evaded: 0/0
Mindfulness Diary:
Health: 74%
Satisfaction: 86%
Energy: 91%
Productivity: 78%
---
Referrals: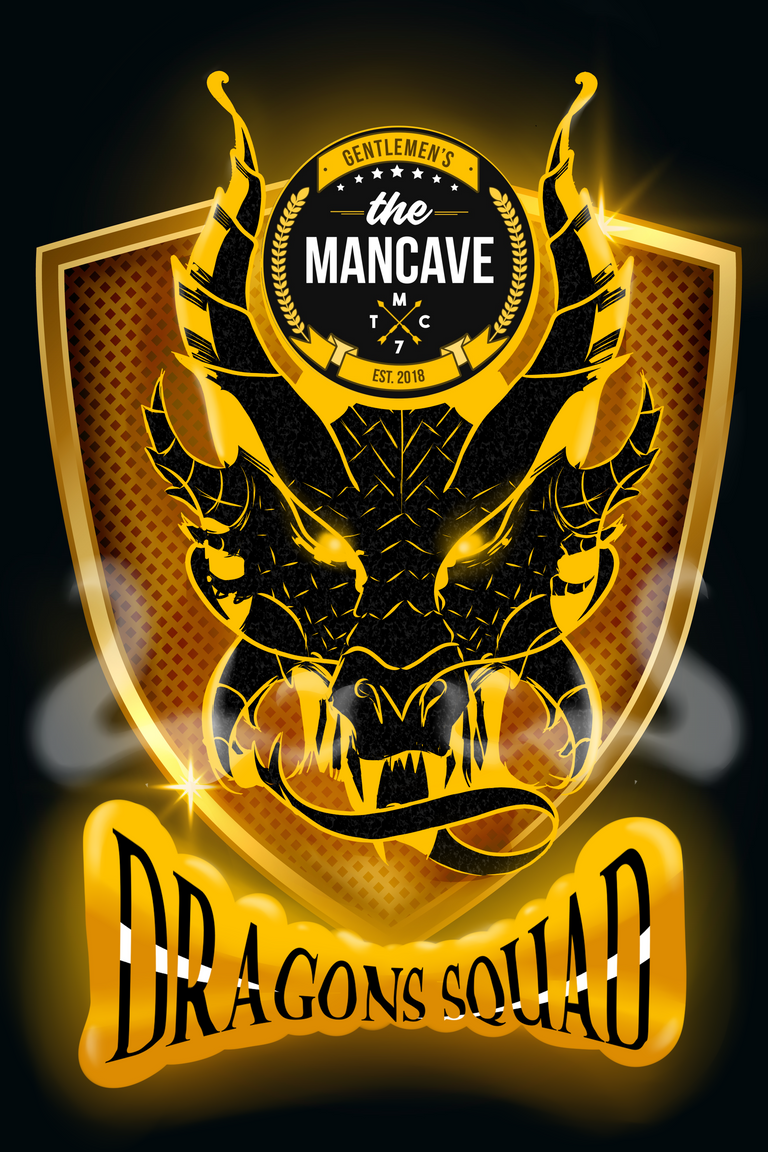 Power up and Hive on!
---
---