Mar. 1, 23: Routine, PIMP Meeting, PUD, Quest, TV, and Games
[Crap, ten past seven and I'm only just starting now...fifty minutes is not going to be enough for me to get done, I dont think. 😡😢]
While my throat was a little better today than yesterday (which was better than the day before), it's still hurting me pretty bad pretty much constantly. I think I coughed too hard on Sunday and that set it off, but damn, three or four days of intense pain every time I swallow? Bit of a high price to pay.
Got to bed shortly after nine watching a movie last night (and we still didn't have any internet) and I'm fairly sure I actually made it the whole way through the night in bed. That's not to say that the cat and the dog and the snoring didn't get me up a couple times, but otherwise made it until five thirty for a solid eight hours.
I did sort of nap for a couple minutes in the afternoon, just kind of dozed off watching a YouTube video, but not for long, like ten minutes or something.
Got on with the usual morning routine and that was basically just routine. Did some curating (although I slacked a little there), shifted tokens, checked emails and Discord pings, and then went to see how the crypto markets were doing.
Got some green candles today! 🤑 Still, we're more or less just trading sideways in a band at the moment, so despite a few good-looking percentages, we've not really gone anywhere.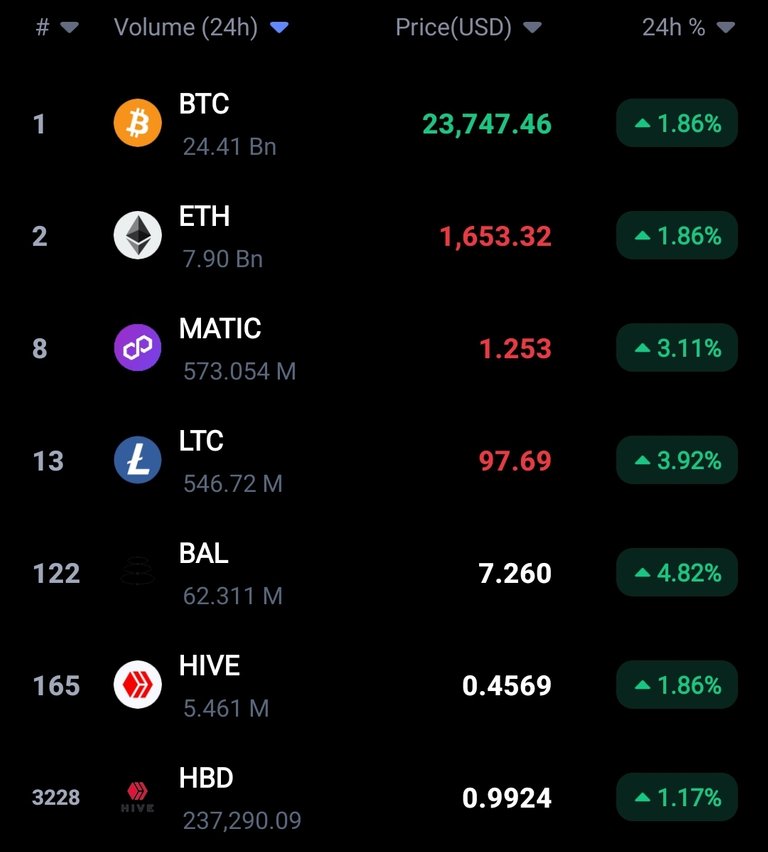 I guess one of the things going on in cryptoland is that another of the FTX chumps has turned on SBF to save his own ass...no honor amongst thieves, eh? Looks like Japanese investors have been given the green light to withdraw their funds, that's good news, but only for some apparently.
[Fifteen minutes left...still several hundred words (at least) left to go. Question is: can I suck that many words out of the rest of my day? I have the feeling that by magic I will, but not because there's really all that much to say about it. 😛]
I did my best to try and get my post done before the PIMP meeting at nine, and I came close, but I did have to do a little after the meeting started. Luckily, we had to honor the Pimp Anthem and didn't start until a few minutes late which gave me a chance to finish up before we were going properly.
Once we got going, though, we were cruisin'! We had so many speakers and projects today, I'm having a hard time even remembering them all...THGAMING, Astral Revelations, Bro, Income, teamph, and even I gave a shill for Solairitas. ☀️ Ended up being another long meeting and we ended after like two full hours. 😯
Didn't really have any other plans for the day and my throat/sinuses killing me didn't make for feeling like going out or anything, so as I often do in situations like that...I busted out the Quest and played some Star Wars Pinball.
Once the battery started barking at me (about an hour 🤬🤬), I quit out, played some WombPlay games, got my HP staked for Power Up Day today, and then watched some YouTube (and crashed out for a few minutes).
Can't really say I accomplish too much else for the rest of the day other than doing a little preparation for what to teach for tomorrow.
When Wenche got home from work she made us salmon and cucumba and curly fries for dinner and we put on Ghost Rider Spirit of Vengeance. That's another one of those that I'm certain I've seen before but didn't remember any of it, so it was pretty much like watching it for the first time...decent flick, but the first one was way better.
Between six or seven the internet finally came back on! 🥳 only took six days. 😡 We put on a new movie, but that was after I'd gotten ready for bed and worked on the WombPlay challenges, so I didn't make it very far into it before I passed out.
[Wow! Eight exactly right now and I'm more or less done...twelve hundred words is a but shorter than I've been averaging, but hopefully it's decent enough - has to be, I'm out of time.]
---
Splinterlands:
I have no idea what's going on with my Splinterlands rental income at this point. Just a day or two ago I was at three dollars, today it was only just one. What changed so drastically? 🤬🤷‍♂️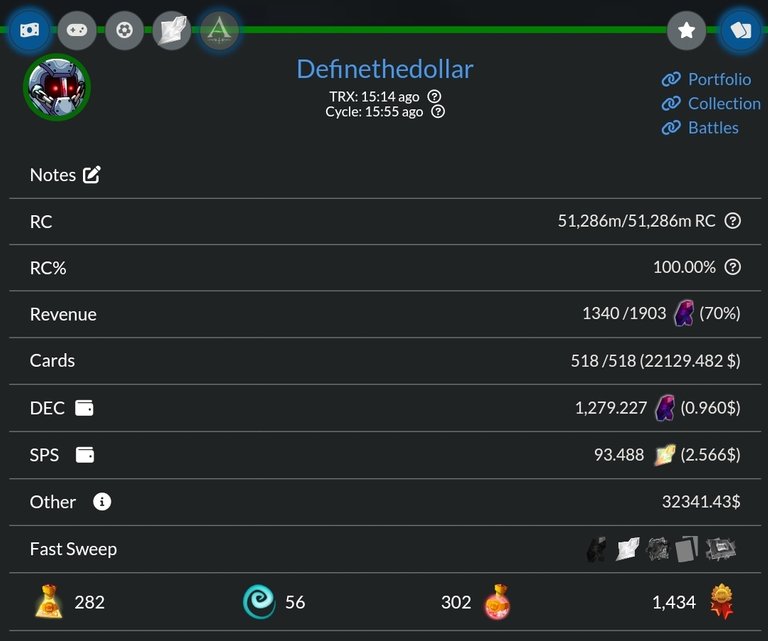 Claimed my SPS interest, paid the rental fee, and ended up still shy of a hundred liquid, so I guess it's one more day before I can swap out.
I did pull the DEC out, though, and got eleven HIVE for that, so that helps a bit.
dShitty:
dShitty token dust makes life worthwhile. I mean, if it was actually doing what it said it would, things would not be right with the world and we'd know for sure that we'd shifted into a parallel, doomed dimension of existence.

RS:
Seems like it was a one mission day again today on Rising Star, so nothing interesting, in fact nothing at all, happening with this. Got five percent Ego from drunk fans now, so just waiting for them to expire and continuing with missions in the meantime.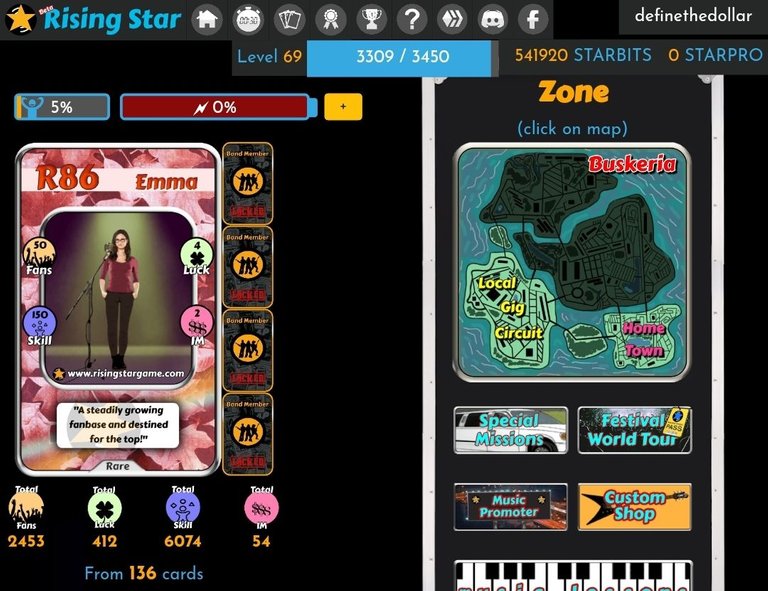 HK:
Hooray for this shite! I'm really crunched for time today, so sucking this for a few more extra words is super helpful. I haven't heard a word about this lately...maybe he's dummied up and shut his mouth? Doubtful, it's probably just that I'm not paying attention any more.

GLX:
For now I've been sticking with swapping thirty-five and staking the rest. Luckily, the price has risen a bit as well, so it's not too bad, about three HIVE per day. 🤑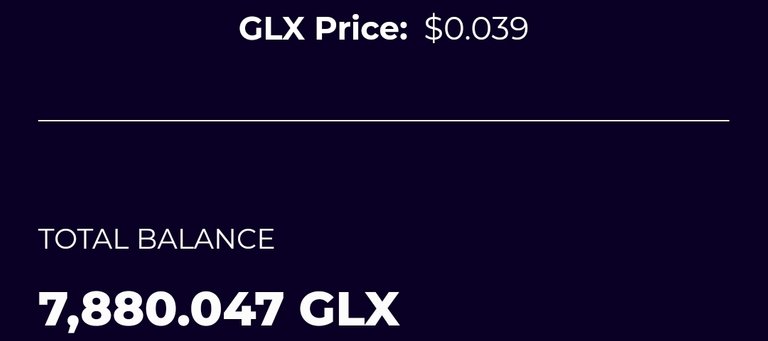 WOO:
Did my usual stake, delegation, and airdrop claims today and they seem to be relatively stable...no mining rewards, but wasn't expecting any either.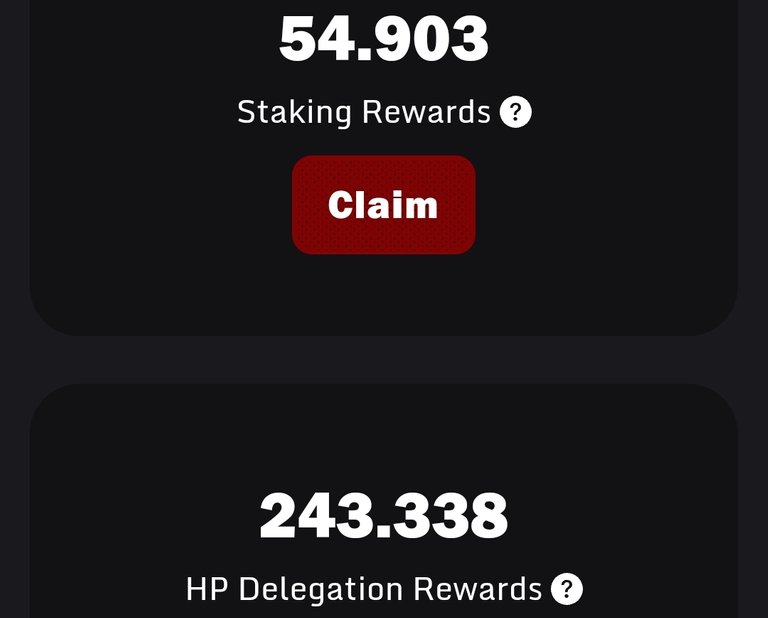 I finally broke down and decided to open one of my land packs. And, yeah, five star...basically crap, though not as bad as it could have been, I guess.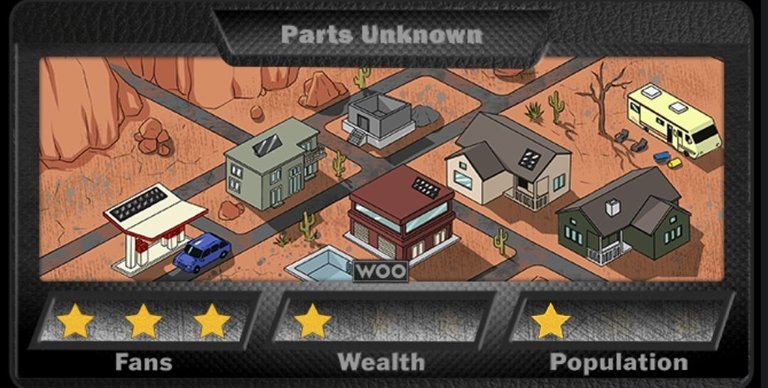 Spent quite a while digging around trying to figure out how to do anything with the card (upgrade or whatever), but I couldn't find anything...so there doesn't even seem to be any new functionality other than displaying the cards, and that took a week to make work?! Makes me confused since it seemed like people were talking about getting income from their lands already...🤔
I was tempted to open the other land in the hope that I would get a better one, but I didn't yet. Getting a crappy one and not being able to do anything with it was enough disappointment for one day.
---
Average Last 7 Days: 10,492
Lifetime Average: 14,422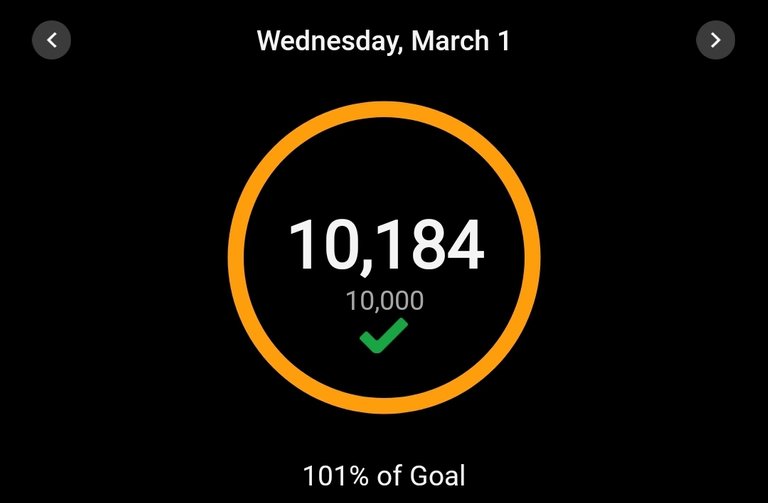 10k per Day Streak: 4

Longest Streak: 204
Distance on shoes: 1314.71 km
Distance on hikers: 67.07 km
#AutomaticWin Tally: 425
#AutomaticWin Streak: 0
Longest Streak: 53
#TripleTen Tally: 118
#TripleTen Streak: 0
Longest Streak: 7
#DoubleDay Tally: 236
#DoubleDay Streak: 0
Longest Streak: 37
Highest Floors: 120
Highest Daily Steps: 41,528
Zombies evaded: 0/0
Mindfulness Diary:
Health: 85%
Satisfaction: 85%
Energy: 90%
Productivity: 86%
---
Referrals: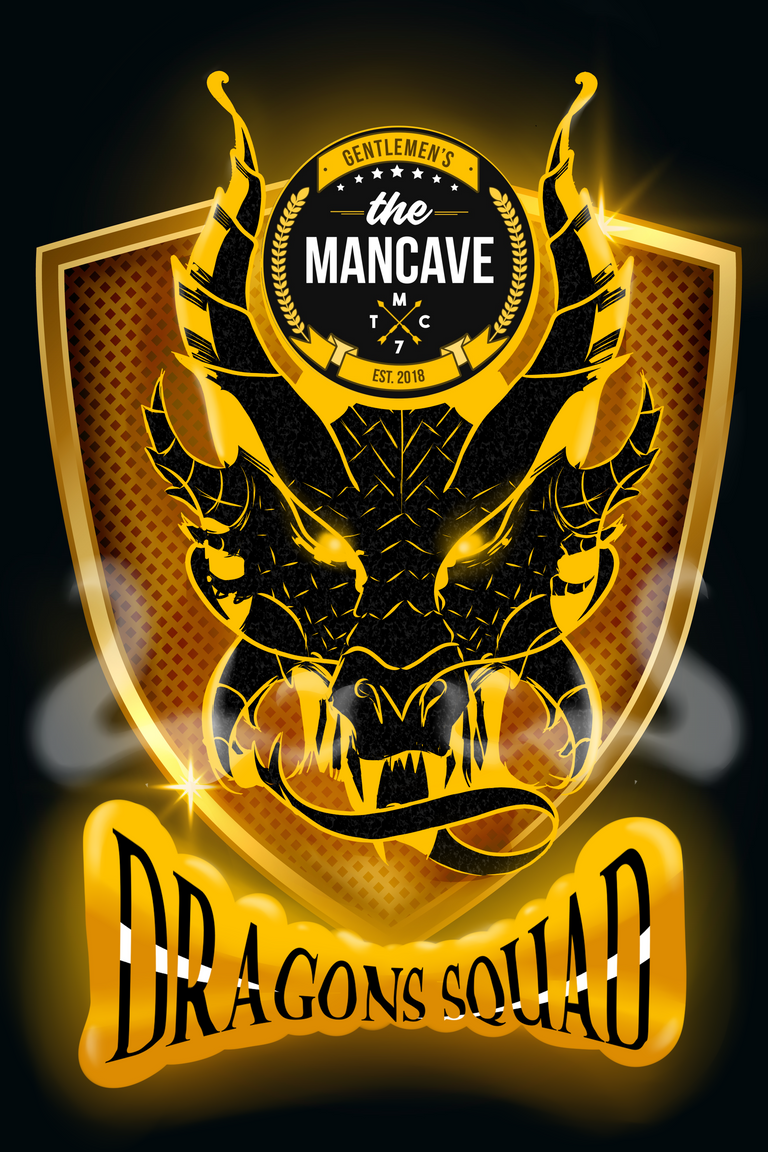 Power up and Hive on!
---
---