Mar. 11, 23: Routine, Pizza Events, TV, and Games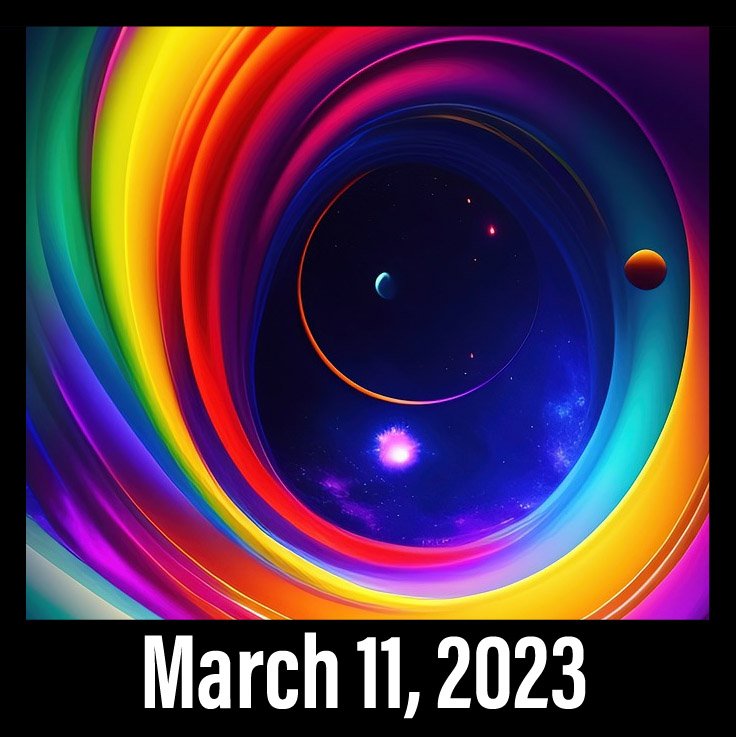 [Got up at like five thirty this morning, but just realized the clocks switched, so it was actually four thirty. 😢 Can't say that I'm not dragging a bit right now, but got a post to do, so...got to try and focus.]
I think, although I'm not quite certain, that I made it through the whole night in bed again tonight. Either way, I was up no less than five times during the night. I actually got up and moved around for a bit and finished out my "steps" around eleven or so, but slept until six for spot on nine hours of sleep.
Seems like I should be more or less caught up, and I haven't taken a nap the last few days, but I'm still struggling to get motivated...got some gas in the tank, but not firing on all cylinders, you could say.
Got on with all the usual morning stuff and there wasn't too much to note about all that. I did take a little more time to be a bit more granular about my token shifting, but I still didn't get both wallets completely cleaned up; it's a never-ending task. (Although that's ultimately a good thing because it means we're earning in the long run).
Anyway, besides the normal chatting on Discord and catching up with pings and all that, I checked on the crypto markets. Not exactly sure how to call this one today...we got some nice greens, which is good to see, sure, but we've been getting absolutely crushed and this is looking more like a dead cat bounce than anything else to me.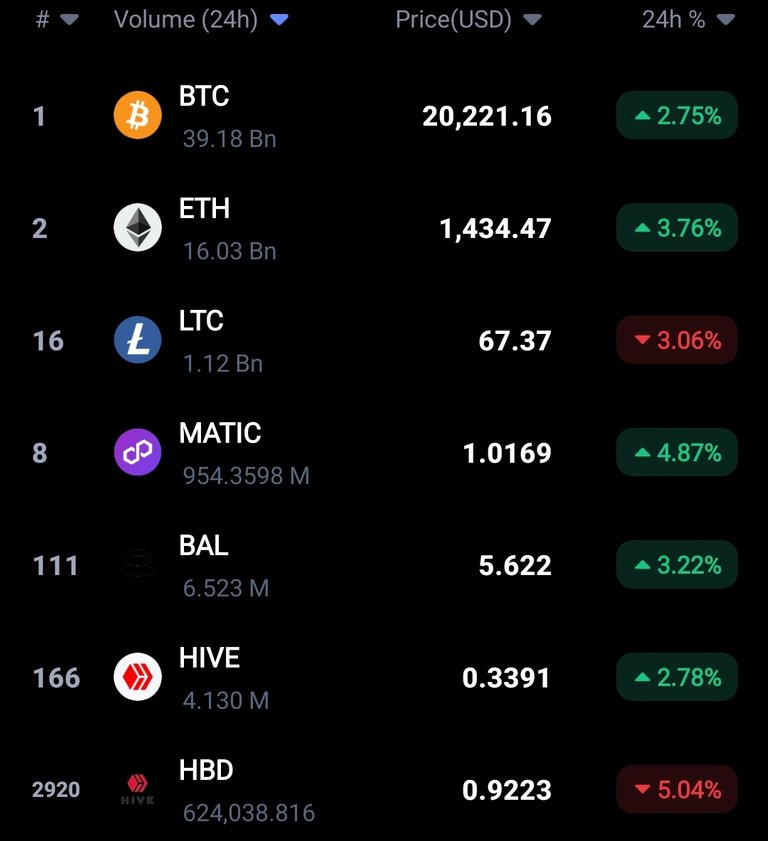 At least Bitcoin has come back above twenty thousand, but we'll have to see if that holds. As far as HIVE? Well, I've watched the better part of ten grand evaporate in the last few days. 🤯🤬 [Oh, holy crap! USDC has depegged citing a $3 billion exposure to Silicon Valley Bank. 😱]
Of course, I got on with working on my post for the day. Between ranting about the taxes and some significant game talk I crushed frickin' two thousand words! 💪 Definitely an epic post, maybe even my longest blog ever. Any way you slice it, that doesn't just materialize for free and I spent basically all morning doing that (for like $2.5 an hour...sells himself short on a daily basis; let's just go back to not thinking about that. Who would want to read this drivel anyway?! 😛)
I was pretty much done an hour before the Pizza events started, but ended up adding a couple hundred more words before I posted.
I headed over to Pizza server for Gartic, but was too late to be first in the events channel this time. 😭😜 We did really well today and came sooooper close to beating the record of 103 (within six for sure), but the bird ones are killer, usually have to be very specific, and we lost it. 🤬
After Gartic we had WOO pack opening and I won a nice card and snagged some tips. 🤑 Then we had the weekly Trivia! 🥳 (lots going on there Saturday mornings!)
I did well in Trivia today and even got a solo two PIZZA win!!! 🥳🤑 Ended up staking around fifteen once the events were finished up (not only had fun, but have some tokens to show for it too). 😁
Once all the events were finished up and I'd grabbed some lunch, having satiated my greed and hunger, I turned my attention toward a different primal urge and hopped in the shower to clean my bod and get a good shave...but we didn't even make it out of the shower. 😉😍 I mean, we did eventually, I'm not still standing there all pruned up, but you know what I mean. 😜
My back was still bothering me all day today, so despite not wanting to take painkillers two days in a row, I did have some with dinner. They didn't help that much, though, to be honest. 🥺
We binged quite a bit of a new show: The Consultant, I think it's called. Can't remember the guy's name...the Nazi from Inglorious Basterdz, but he was the absolute ideal choice for that role.
Unfortunately, for some reason, Prime was being sketchy about that one show in particular and it kept lagging really bad and then skipping a bunch of frames...it got to the point that I couldn't stand it any more and I switched over to a family comedy movie.
Wenche made us steaks and curly fries and salad for dinner and we watched another animated movie: Rumble, about monster wrestlers. Was a pretty fun one; had a little girl-power, but not so bad as to be cheesy.
Did some laps and got ready for bed and then did some marching in place, but i still had like a thousand steps left.
I put on some Letterkenny, and cheated to finish out, but I don't I made it through an entire episode.
[I guess my posting time is an hour off, but not my fault, the clocks changed.]
---
Splinterlands:
It seems that my Splinterlands rentals are back up and running and I've got a dollar sixty income coming for today, even better than yesterday.
Still, I'm hesitant to pull any DEC out because I'm not sure how much I actually need to keep it running (ten thousand is surely overkill, but I don't want to pull it all out either...so how much to leave? I dont know, just leave it and deal with it later).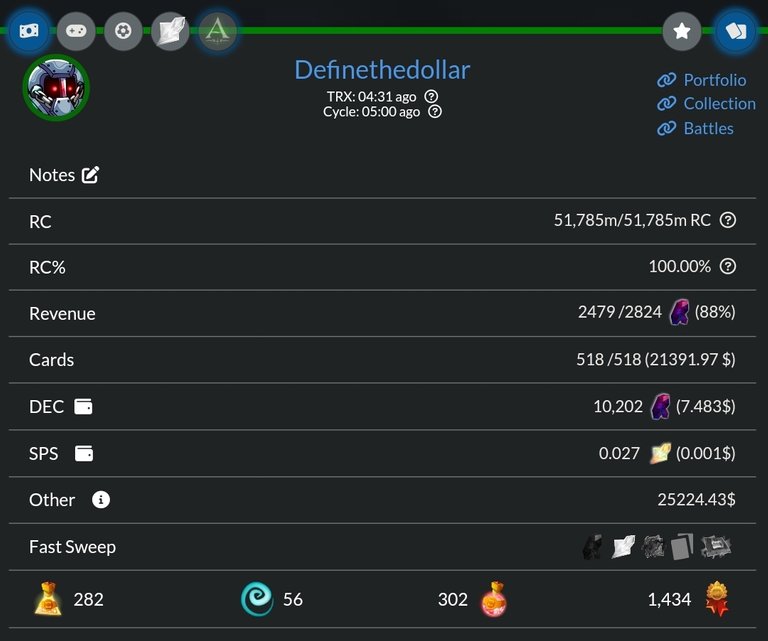 There was a couple days there where I didn't have any fee drain and my prepay balance sat there, but now that it's restarted, it ate that right quick! 😵
I decided to take my SPS interest for today and re-up on my prepay; hopefully buy me a couple more days.
dShitty:
No jinx, no jinx, but I'm surprised by how stable my dShitty income has become...seems like every other day I was being wiped out by a robbery or something, but not so much now. Thinking I should probably check on the student debt and see what's going on with that as well. 🤔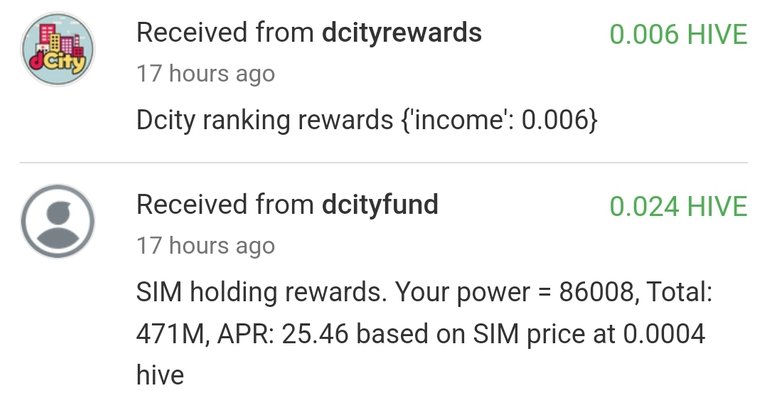 My holdings reward is growing, slowly, but surely.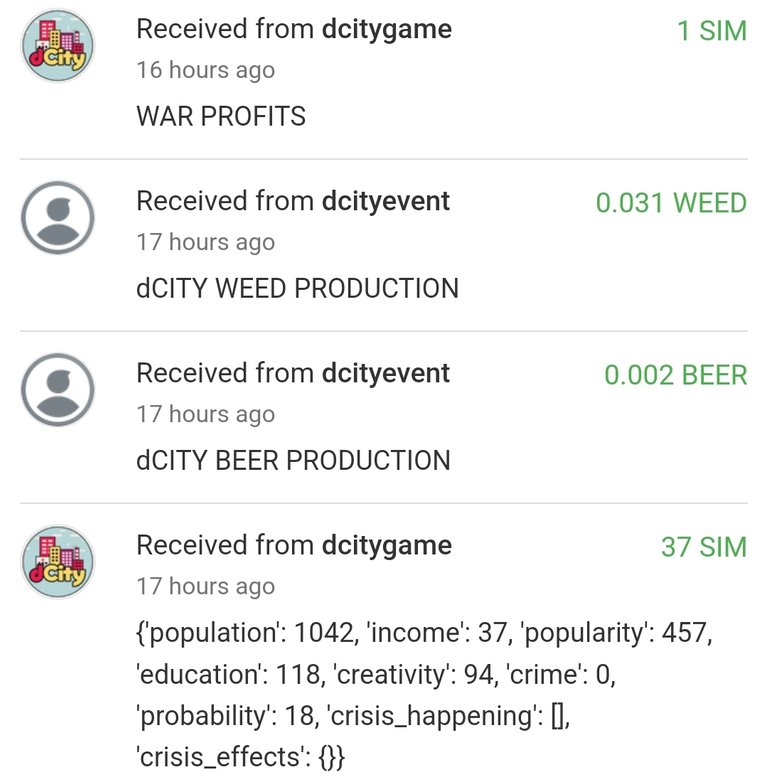 RS:
I went in on Rising Star a couple times again today, but my Energy was too low and I ran one of the earlier missions. Fortunately, my Ego is still under control, so I'm keeping on with missions for as long as I can.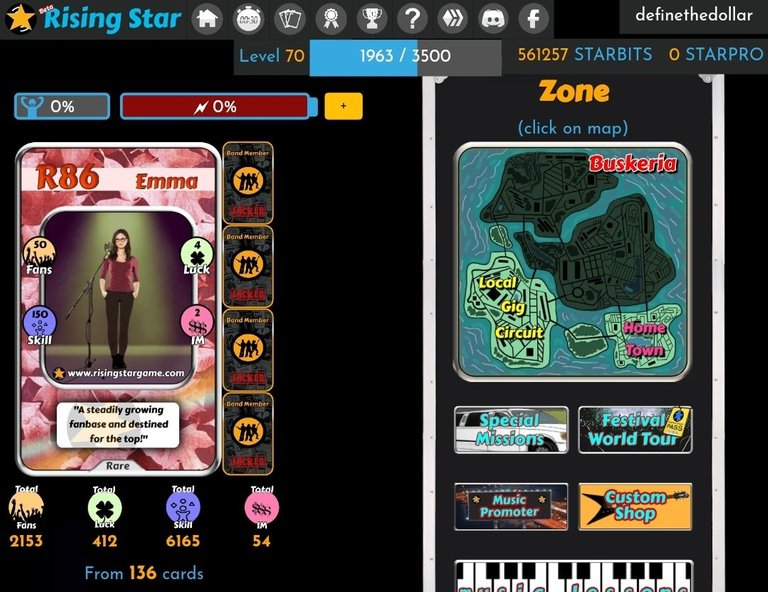 HK:
I honestly can't remember the last time I actually interacted with this, has to be months now...almost forgot I had that worthless MOTA sitting in my wallet, PeakD doesn't even think it's worth showing that balance to me. 😝

GLX:
I don't know, man, that stake rewards countdown timer shook me up...for the second day in a row, I couldn't bring myself to take any out, just staked it all. Thinking I might slow my roll here and hoard until the inflation rate (presumably) drops off a cliff, although I'm not exactly sure if that's SPS staking or GLX staking; I'm assuming the latter.

WOO:
Went in and claimed my stake and delegation rewards as well as the airdrop. No mining rewards for today, as usual, but I did throw a few more cards into the pot.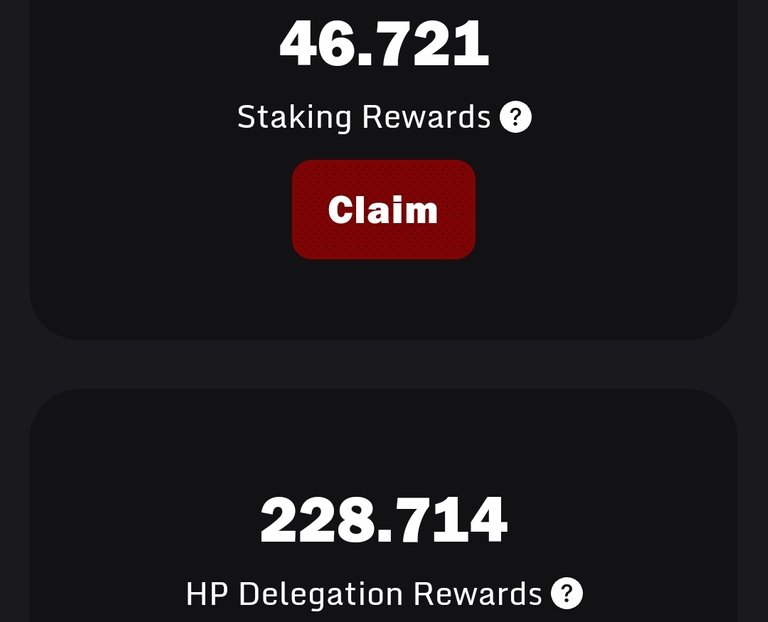 Got a few more cards today (from Pizza, pretty sure) and staked them towards the mining pool. I think there were four, but the others were commons/repeats. I did get a nice one from today's pack opening, though: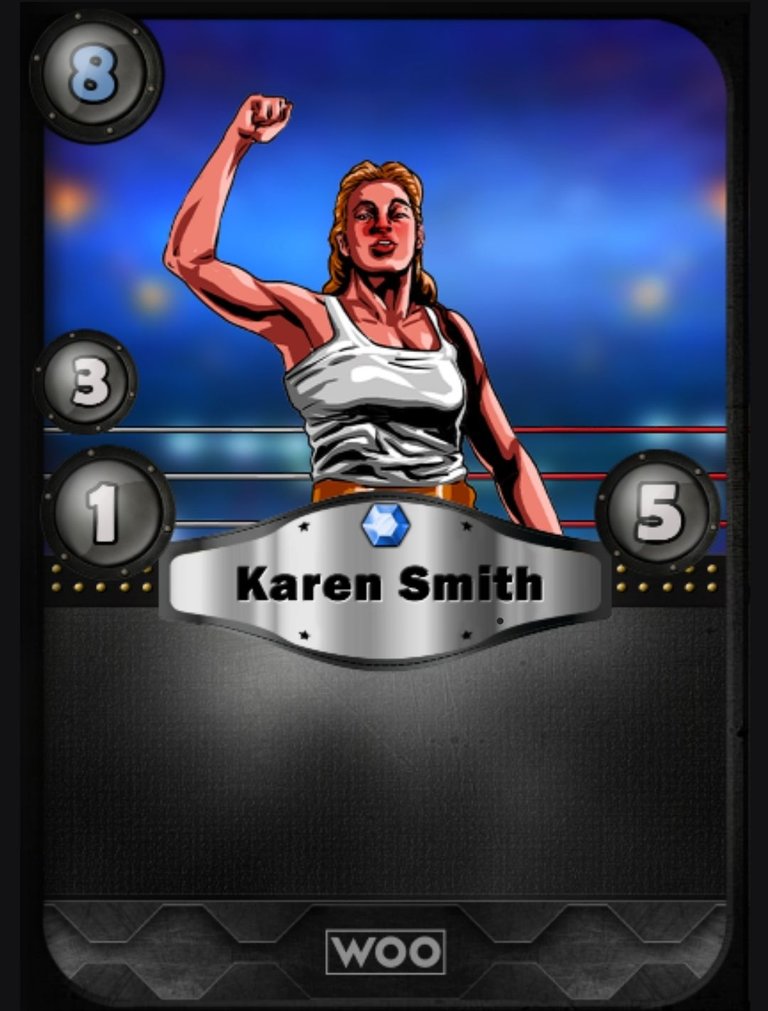 ---
Average Last 7 Days: 10,289
Lifetime Average: 14,396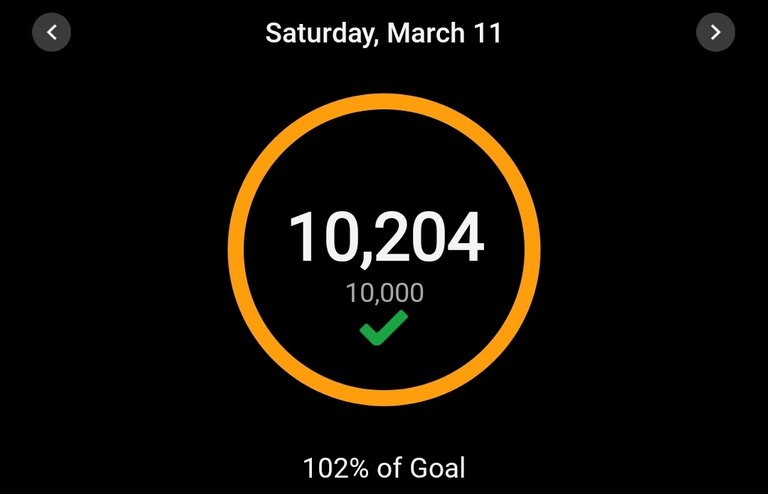 10k per Day Streak: 8

Longest Streak: 204
Distance on shoes: 1314.71 km
Distance on hikers: 67.07 km
#AutomaticWin Tally: 425
#AutomaticWin Streak: 0
Longest Streak: 53
#TripleTen Tally: 118
#TripleTen Streak: 0
Longest Streak: 7
#DoubleDay Tally: 236
#DoubleDay Streak: 0
Longest Streak: 37
Highest Floors: 120
Highest Daily Steps: 41,528
Zombies evaded: 0/0
Mindfulness Diary:
Health: 83%
Satisfaction: 84%
Energy: 92%
Productivity: 50%
---
Referrals: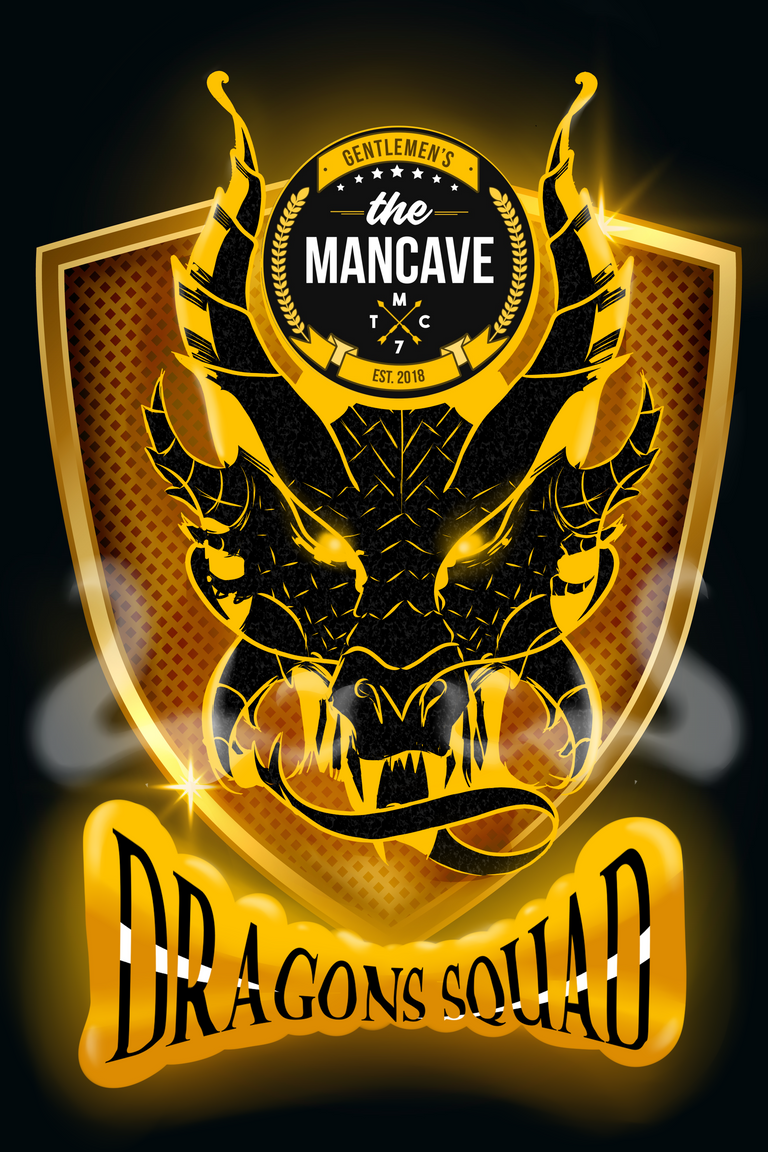 Power up and Hive on!
---
---