Mar. 13, 23: Routine, Grocery Shopping, Walking, Raven's Event, TV, and Games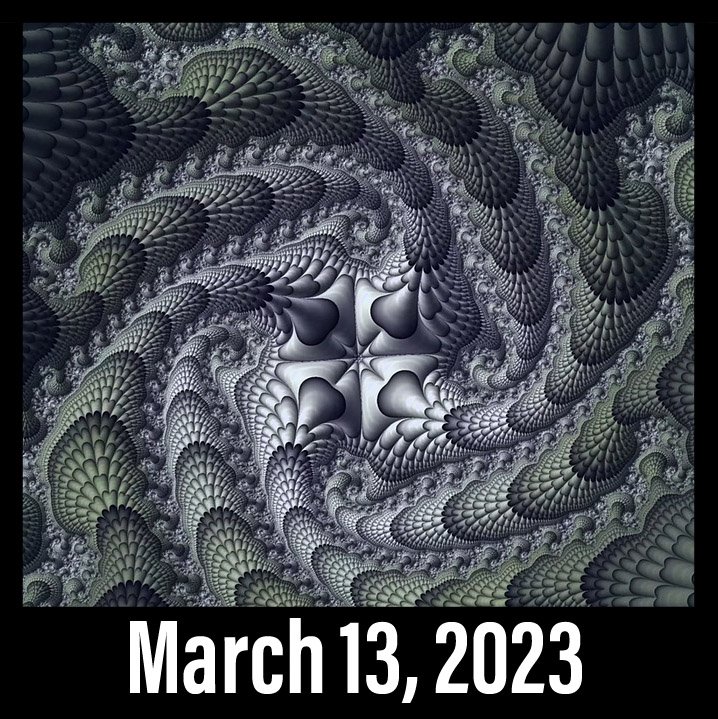 [Oh, holy crap! I literally woke up at seven this morning and have teaching today, so I've got less than an hour to do this post. There's basically no way. 😢😡]
Got to bed a little earlier last night than I have been lately, around nine. Got up around two or so and moved out to the couch but then made it until nearly six thirty and ended up with a little over nine hours of sleep for the night. Still wasn't able to get any work done on the website (which was my goal for the week off), but I didn't drag too bad at least.
Got on with the morning routine and it was fairly usual as far as morning routines go. Did most of the stuff I do every day: curation, pings, emails, and checked on the crypto markets.
Wow! What is up? The crypto markets, that's what. I don't even know what to think about this rally...is it a healthy spike rebound after a blip of bad news? Is it a bull trap, a short squeeze? I don't know...I'm hesitant to say it's a bounce since, as far as I'm aware, stuff is still really up on the air.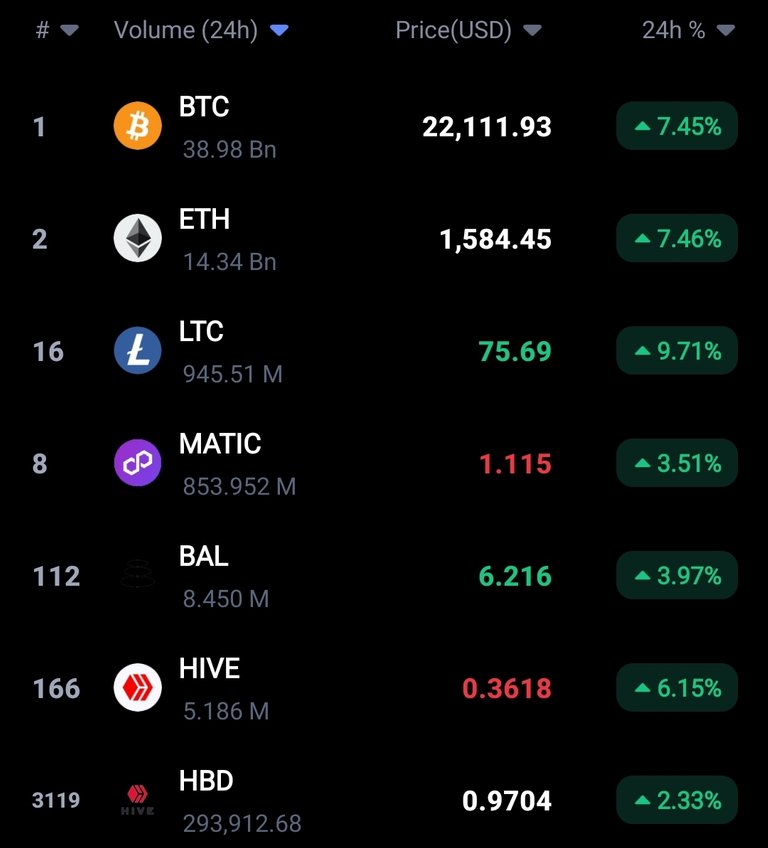 Regardless of whether it's sustainable or not, I'm always glad to see some green on that screen. Now I just need MATIC and BAL to rise faster than ETH and I'm golden.
Spent the rest of the morning working on my post and got it done and published on time and then we headed into town to do the weekly grocery shopping that we'd put off yesterday.
We stuck mostly to just the normal stuff but got some meats, so we busted a hundred and fifty no problem. 😡 Got home, got everything put away, grabbed some lunch, and then watched some Dog Whisperer for a while.
The taxes needed to be mailed out (been waiting over the weekend), so that made for the perfect excuse to get out for a walk (for the second day in a row). 💪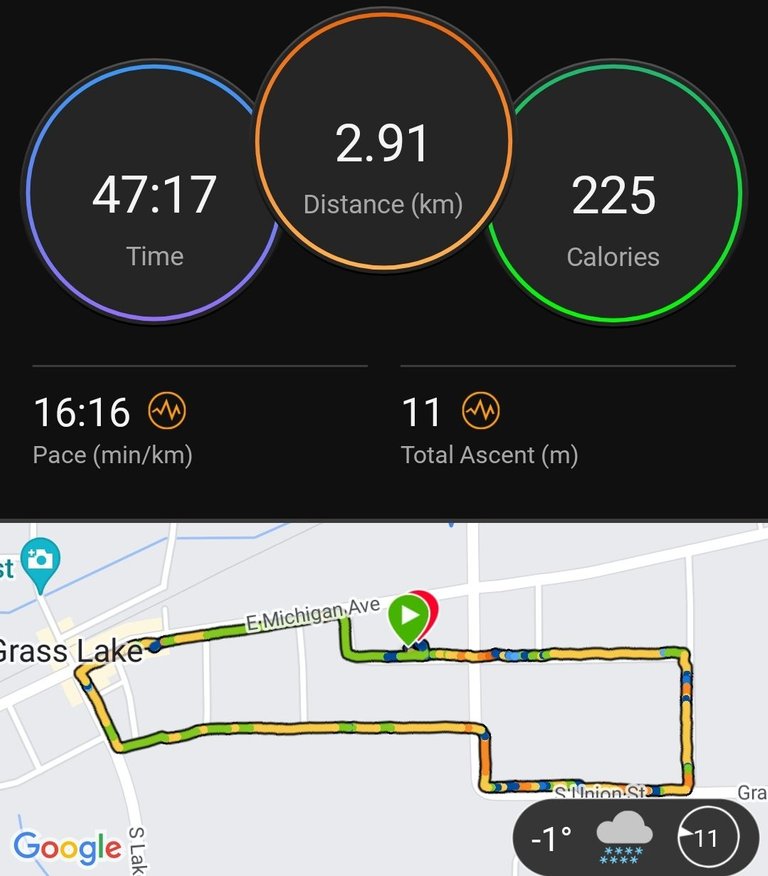 0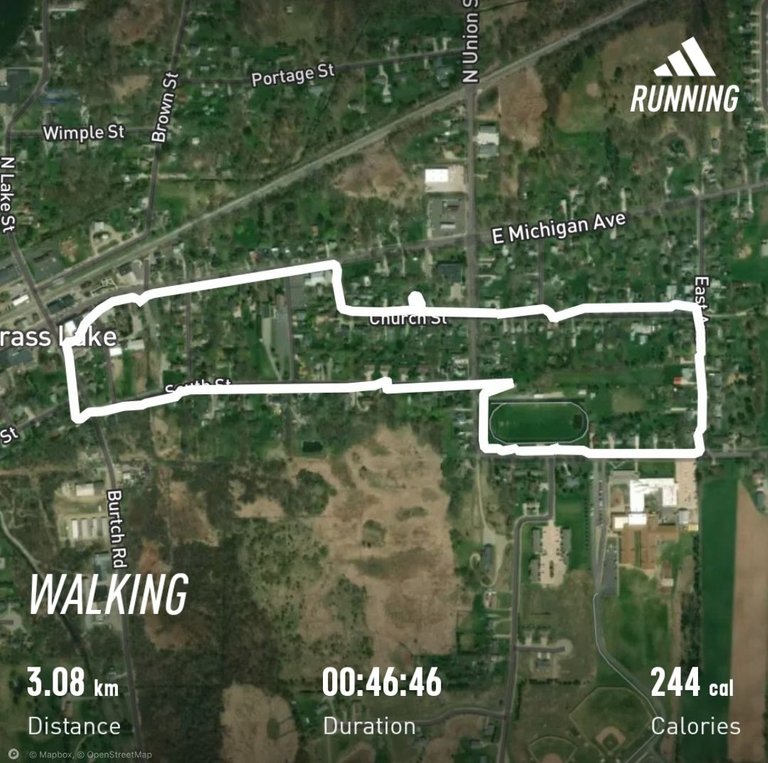 It wasn't too terribly cold or windy out, but it was snowing pretty good. That's got to be worth like at least half a hardcoreness point, I'd say. 💪 Not quite a proper walk, but definitely longer than yesterday.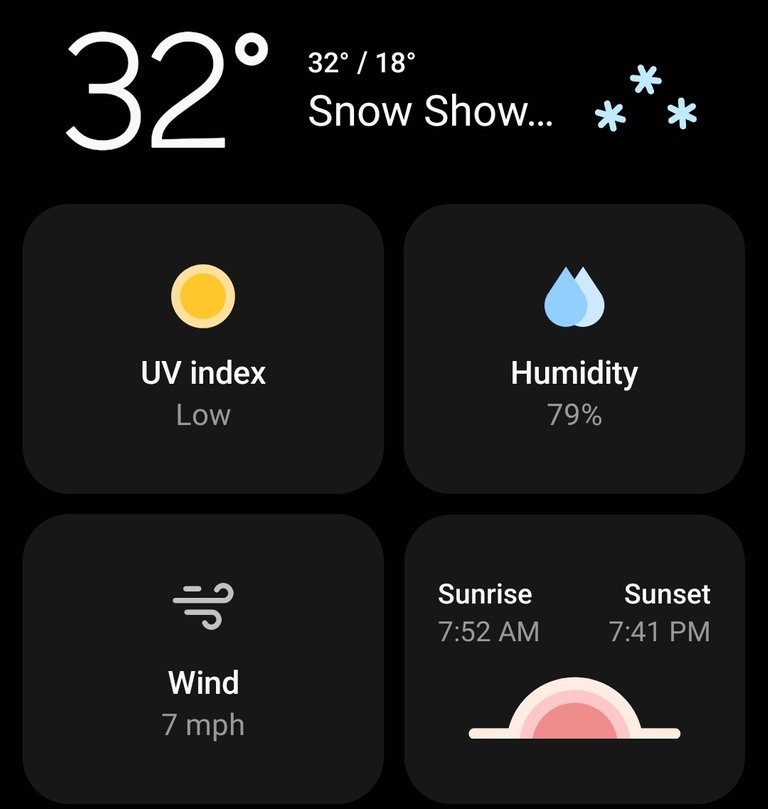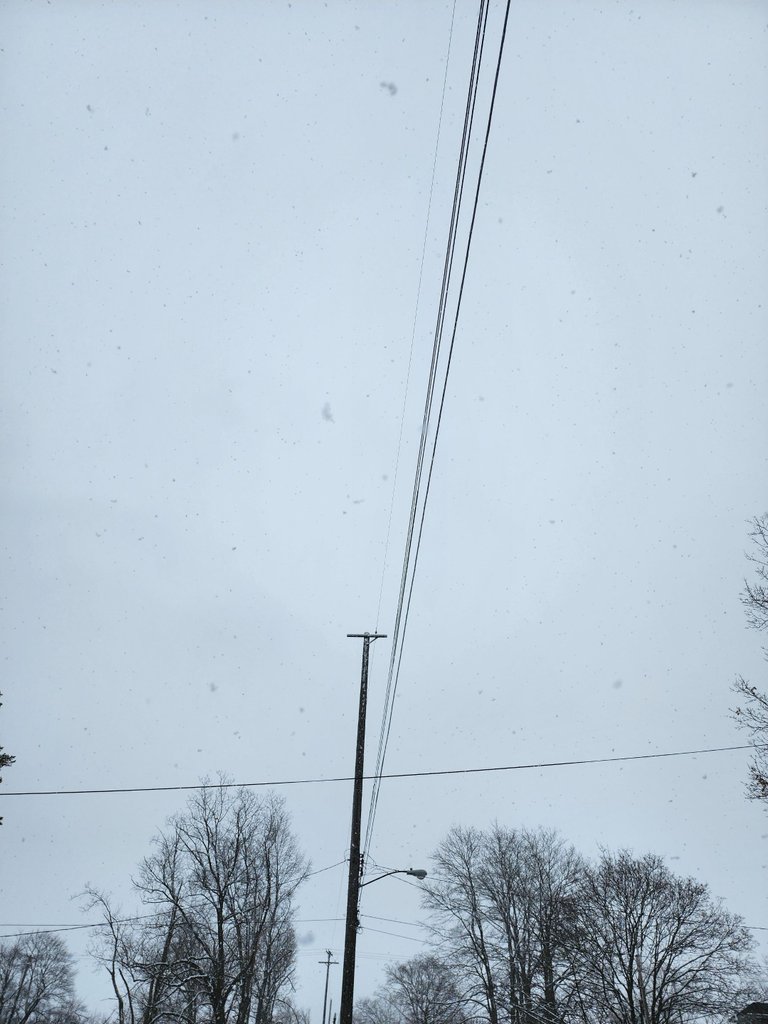 Got the taxes mailed out, so that's done (early) and didn't really have much of a plan for the rest of the afternoon.
I did some chores, did the dishes in the sink, emptied the dishwasher, and dealt with the big garbage bag full of cat turds that was stinking up my mancave in the basement.
Spent some time preparing for tomorrow's classes...have a feeling it's going to be a but tough to get back in gear, but here we go, but otherwise just chilled amd watched some TV.
At four there was Raven's birthday event happening over on Pizza server and I stopped in. Raven wasn't feeling all that well, so it wasn't the full-blown party (was a mini party anyway), but she did feel well enough to come on stream for a little while and she gave away a bunch of Rising Star packs...yeah, that's right, not cards, whole packs! 🤑
I had to quit out of that a little early, though, since Wenche had made us some yummy breaded chicken breasts and rive and salad for dinner.
After dinner we put on a comedy movie...dammit, now that I try I can't remember the title...oh, The Man from Toronto. Was about a guy who's mistaken to be an assassin; pretty funny.
Other than that, finished up my steps marching in place, but between shopping and walking I finished up completely legit today, no cheating. 😁 we put on another movie, but it wasn't long before I fell asleep.
[Shit, eight o'clock...still have a couple hundred words to go, this sucks...five past and I've only just broken a thousand words, still that's my goal (at the minimum), so here's hoping it's good enough for the Bro vote. 🤞
---
Splinterlands:
My Splinterlands rental income went up slightly again today to a dollar ninety. Looks like my prepay balance has gotten chewed up pretty quick, so I'm going to have to re-up here probably tomorrow.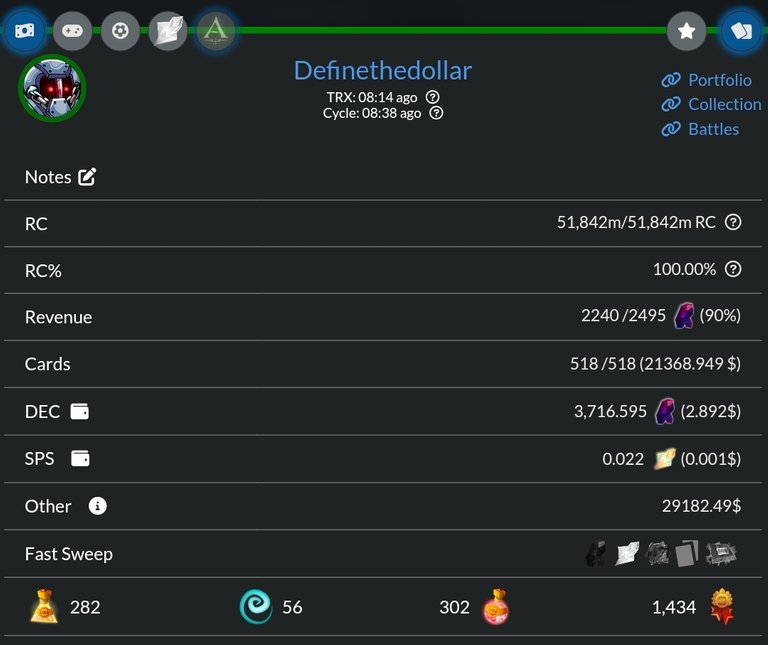 Claimed the SPS interest for today, and to be honest, I've lost count. I have a feeling that I've been staking for three days already and should start saving liquid, but I'm not even feeling it...just 100% staking right now.
dShitty:
I dig, bro. Let's keep that SIM coming in, and even better HIVE! I'm just going to keep forgetting that I should be getting like five hundred a day and delude myself into being happy with it. 😛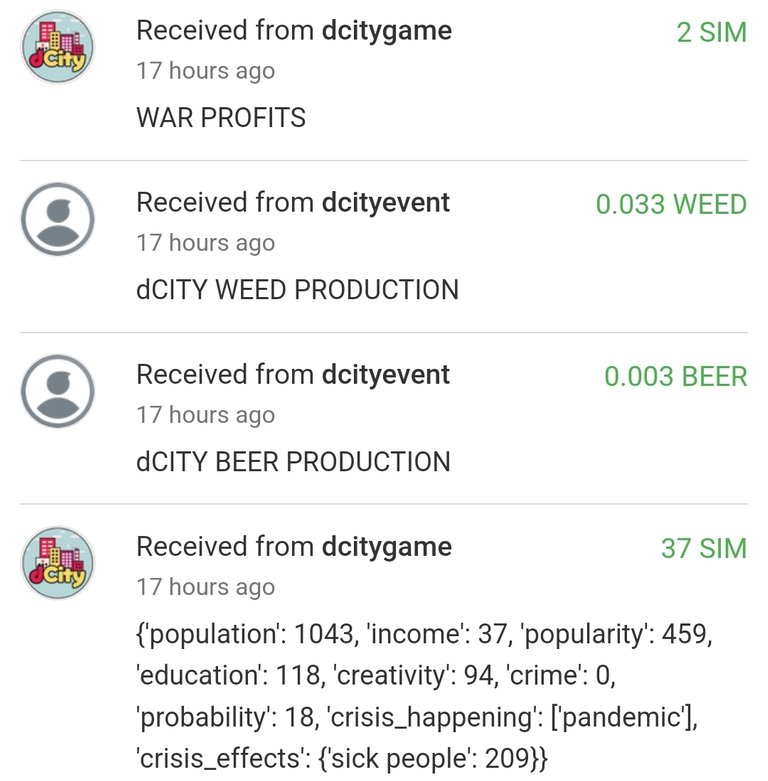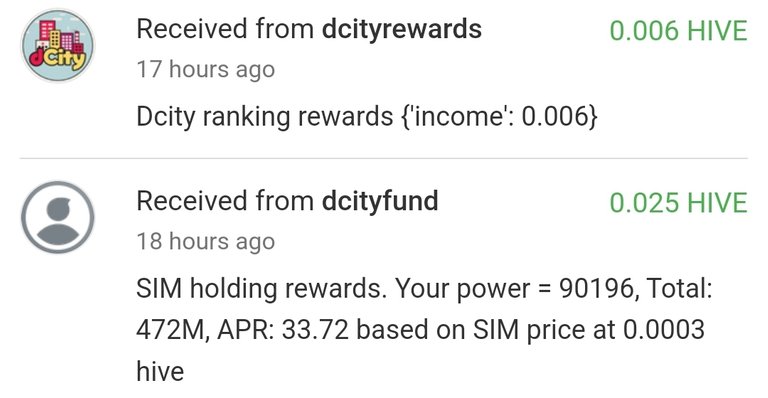 RS:
I did get three more new cards from the Raven event, but it doesn't seem like she sent them yet. Otherwise, the lesson got my Ego back under control, so I'm slogging missions again for now.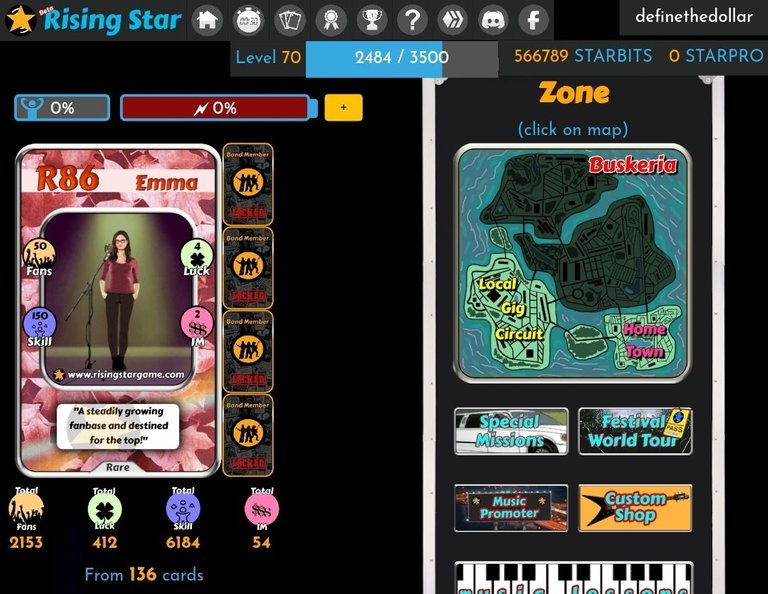 HK:
Hooray for these like twenty words or whatever, might save my bacon this morning? I think I've got some BUDS coming from Pizza giveaways as well, so might need a new pic here soon.

GLX:
Did my usual claim again today, but I'm still in all out hodl mode for some reason and I staked it all again. Not sure whether I'm going to be able to get myself to swap any more out at this point; those extra couple HIVE every day really helped, but I think I might be happier with myself waiting.

WOO:
Nothing too major going on here today, just the normal stake and delegation claim (which is nicely around three hundred these days). Claimed the airdrop, but still no mining rewards.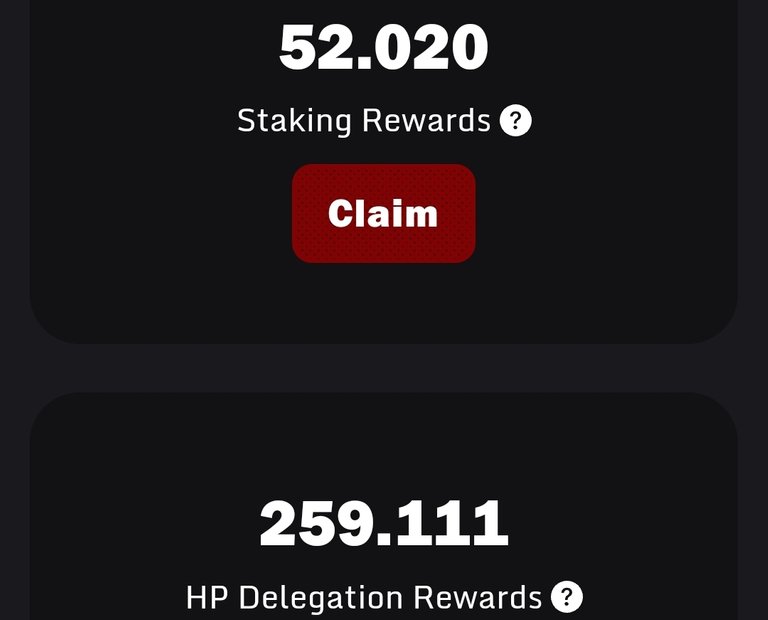 ---
Average Last 7 Days: 10,341
Lifetime Average: 14,390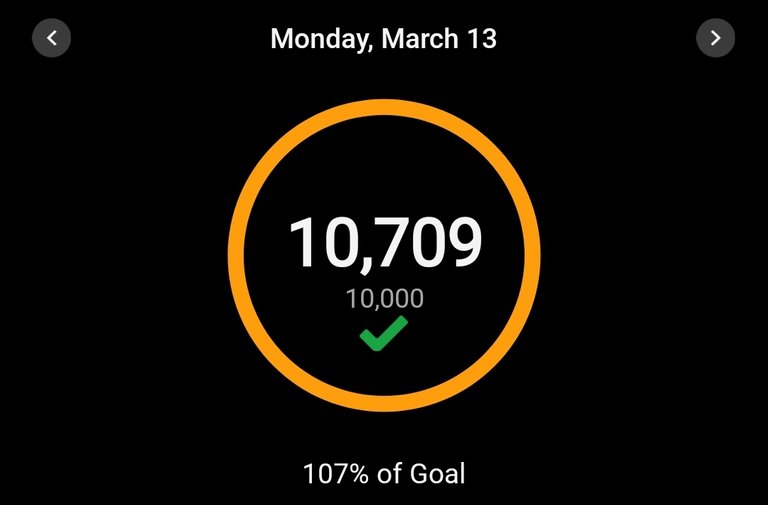 10k per Day Streak: 10

Longest Streak: 204
Distance on shoes: 1318.66 km
Distance on hikers: 67.07 km
#AutomaticWin Tally: 425
#AutomaticWin Streak: 0
Longest Streak: 53
#TripleTen Tally: 118
#TripleTen Streak: 0
Longest Streak: 7
#DoubleDay Tally: 236
#DoubleDay Streak: 0
Longest Streak: 37
Highest Floors: 120
Highest Daily Steps: 41,528
Zombies evaded: 0/0
Mindfulness Diary:
Health: 83%
Satisfaction: 84%
Energy: 92%
Productivity: 50%
---
Referrals: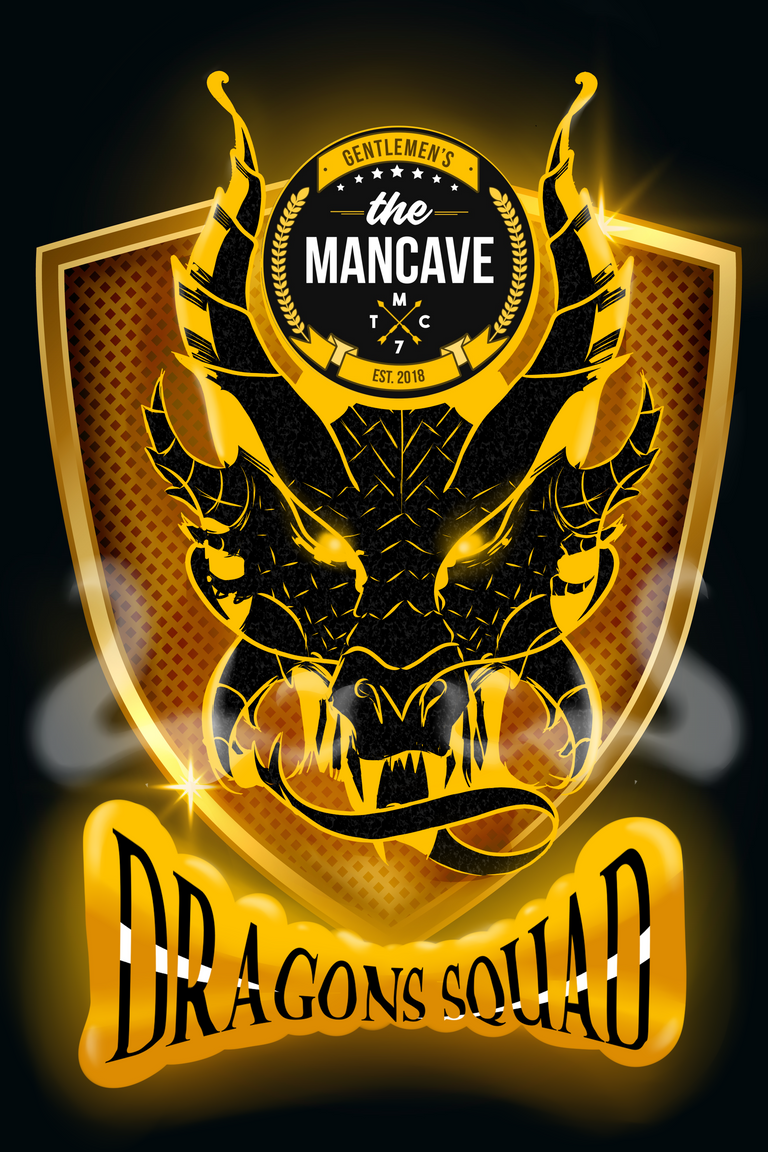 Power up and Hive on!
---
---