Mar. 15, 23: Routine, PIMP Meeting, Crashing, Cleaning, TV, and Games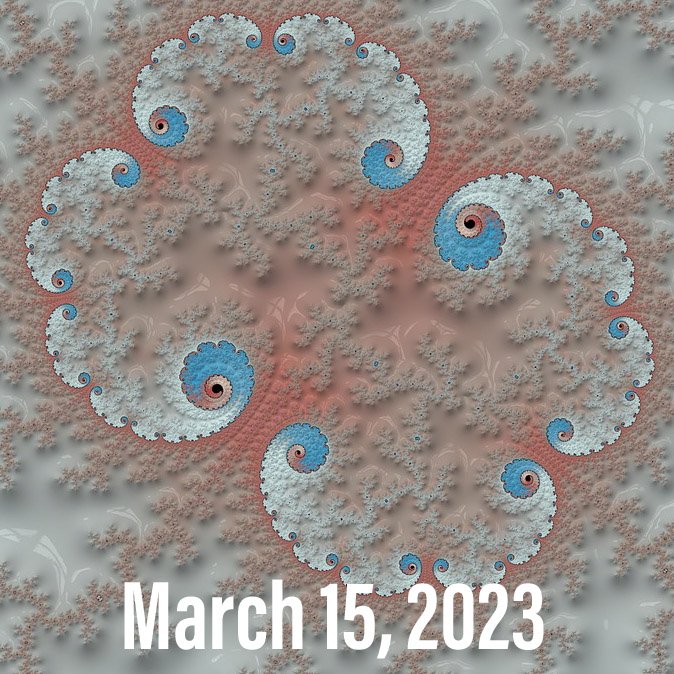 [Can't seem to get a calm morning these days. Although I was up relatively early this morning and more or less done nothing but work on this post since then, I'm still looking at less than an hour to get done now...getting a little annoyed with it, but it is what it is.]
Yeah, tonight was definitely a rough one. For some reason (most likely Red Bull), I was wide awake and didn't get to bed until eleven. 😱 Was up around two or three, but fell back to sleep. The snoring got me up again a little before five thirty and I moved out to the couch, but then about as soon as I got settled, she got up and I was just up. 😡 Ended up a good hour and a half short of my goal for the night and it hit me hard today. 😥
I was able to take a little more time with the morning routine than I did yesterday, but I was still in a bit of a rush to get done before the weekly PIMP meeting started.
Of course, as part of the routine, I checked on the crypto markets and wow, we got some more green (everywhere except HBD, which refuses to be worth a dollar...why don't whales circlejerk to stabilize it or maybe spend the vast majority of the development fund on it? 🤪)!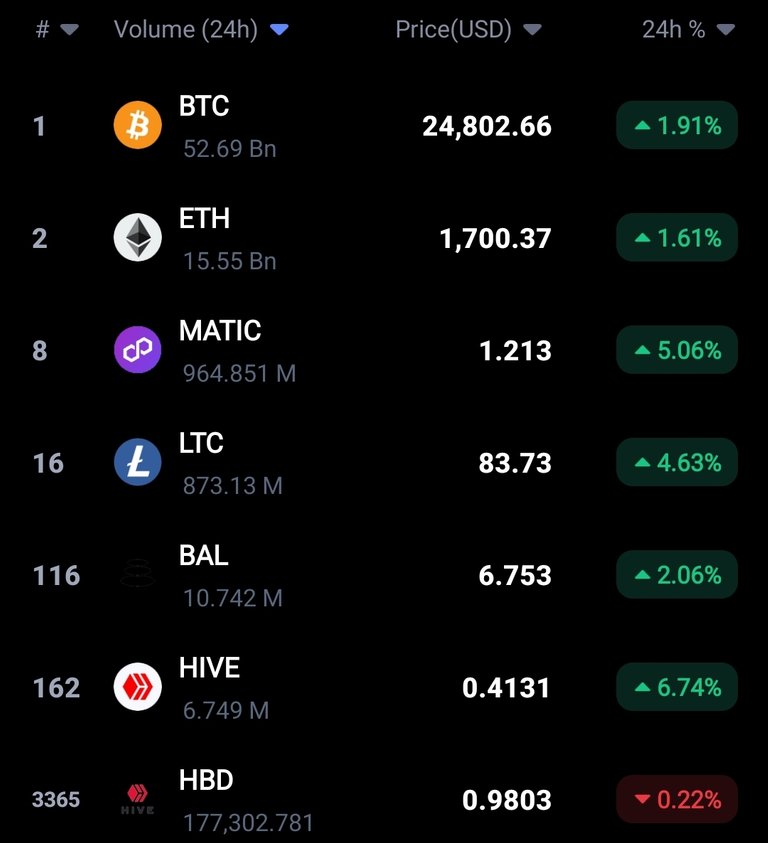 It is really good to see Bitcoin back towards $25k, was scary there for a minute...wondering if this might be enough catalyst for some more of the normies to catch on that the banking system is fooked and get into crypto?
Looks like, instead, they're being "smart" and moving their money from the regional banks to the "too big to fail" banks making them "too bigger" (because, of course, those banks don't play any games with your money, right? Right?!) I think Chase alone got like $15 billion in new deposits over the weekend. 😵‍💫🥴
I worked on my post for the day and got a solid one done, around sixteen hundred words I think (not bad 💪), and then headed over to Discord for the weekly PIMP meeting.
We were a bit less structured this week (and Witty was struggling with allergies), so several people discussed their projects: teamPH and Astral Revelations I remember for sure, oh and Ray talked about BRO and CINE, but Jim and Eco and a few other of the usual folks weren't there, so it had a slightly different dynamic than usual.
Still, interesting to hear updates (though I don't think I'm going to get involved with Terracore; it didn't work when I tried it anyway). I didn't get any actionable info this time that I can think of (other than Ray telling us to buy CINE 😛) and we ended a bit shorter than usual, but still, good meeting. 👍
Once that finished, the cat and the dog were fussing at me for their lunch, so I gave it to them and had an early lunch myself fully expecting to hit the wall hard and crash out, which is exactly what happened.
I think I was out for a good two hours, or at least close. Hate to waste my life like that, but I needed it. I was definitely slow getting up, still felt groggy, but at least I didn't feel miserable and decided to try and get on with a little something so the day wasn't a complete blank.
Cleaned up in the kitchen, but that wasn't really satisfying, and the basement mancave was gross with piles of tobacco all over where I roll cigarettes and cat and dog hair and kitty litter and cobwebs...it was gross, so I decided to change that.
Had to hunt down the shopvac first, which took me a minute, and we'd last used it upstairs so the filter was all clogged with plaster dust and crap. Hauled that outside and got the filter cleaned out and then hauled it down the basement and got going. It certainly ain't perfect (it is a Michigan basement after all), but it does feel lighter now.
Otherwise, I prepped some for class tomorrow, played some WombPlay games and watched some YouTube unil Wenche got home...oh, Mom called me and needed help with changing the ink in her printer, so I ran over there and got that fixed right before Wenche was back.
The new Wombat Dungeon Master Season started today as well, so it's back to clicking buttons once an hour for the next month or so. Got quite a few of the Well of Wealth challenges done, but got a whopping two cents for the effort. 🤬 I'm still keeping on with it, though, got to try and recoup the money I spent on Season Passes (hmmm, I guess I did actually pull a little HIVE out for that...naughty me).
Wenche made us salmon and cucumba and curly fries for dinner and we pretty much chilled watching the tube for the rest of the evening. [Although I would like to go into greater detail, it's now past eight, so I have to get ready for work] Fell asleep watching the TV around eight thirty or so.
[OK, fourteen hundred words isn't too bad, even if I did run out of time. 👍]
---
Splinterlands:
I got a dollar ninety for my Splinterlands rental income today, slightly better than yesterday and hovering fairly stable around two bucks. I decided to pull all but a thousand DEC out again and sunk it into staking Nefty to passively earn WAX...trying to see if I can make the WAX aspect of CryptoShots sustainable.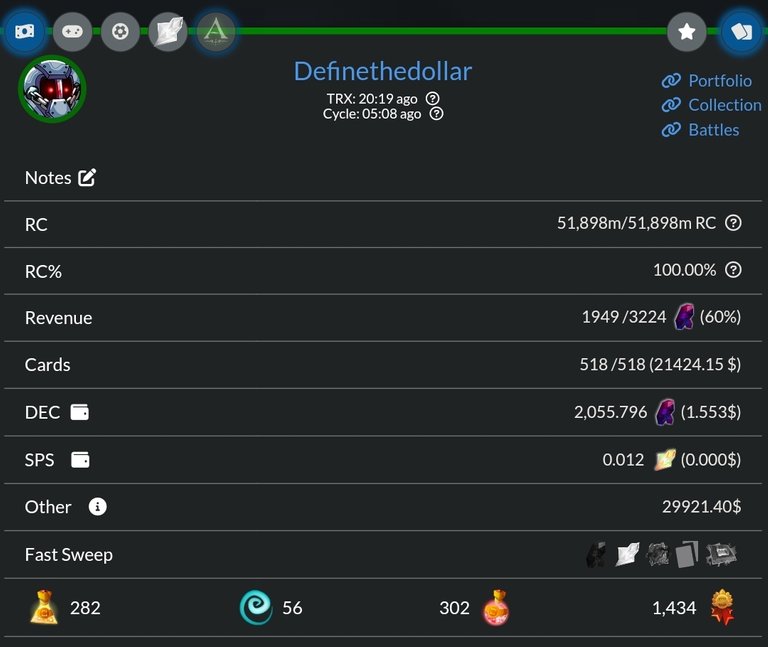 Now, I'm absolutely sure that by my usual pattern I should be saving liquid to swap out, but once again I staked the entirety of my SPS interest for the day...hoping that will help with my falling GLX income.
dShitty:
dShitty is still doing relatively well these days. I did get the War tax, but only one SIM and it was split from the other transactions, so I didn't bother with another photo.
A crisis hit me for another SIM (so two down), but still got some coming in, and my holdings reward bumped up to .036 now. 🤑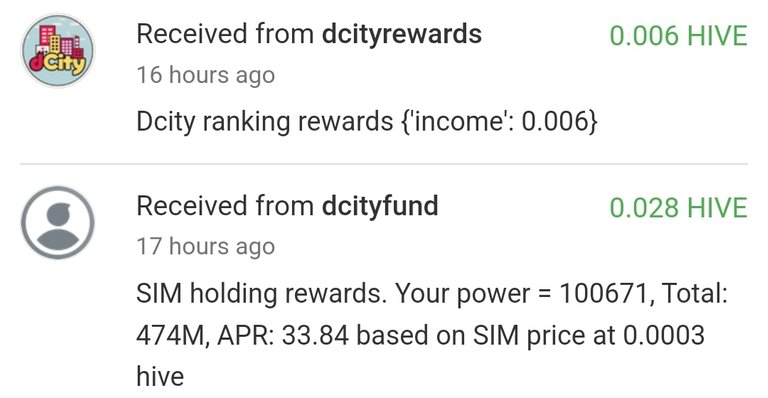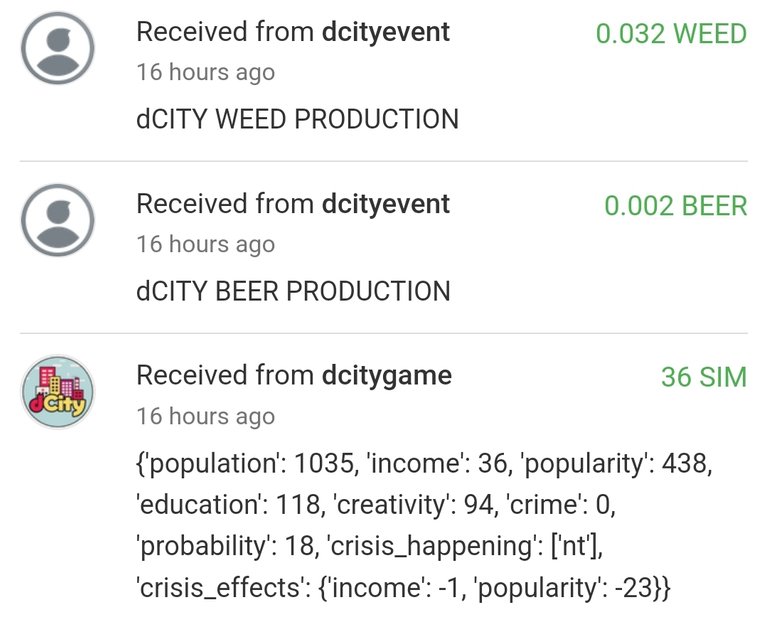 RS:
I actually went in a couple times on Rising Star today. I had some drunk fans for a while but once they expired my Ego was at one percent and I ran a lesson. Now that the Ego is back under control, it's back to slogging missions again.
The site has been so slow as to be nearly unusable the last few days. Looks like there was an issue with everyone loading up all their card collections every time. They disabled the collection page and it seems to be running a lot better now.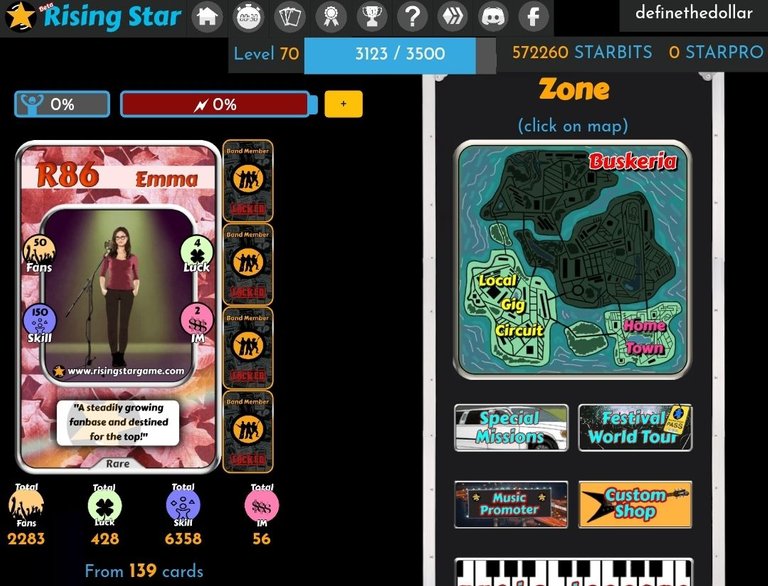 HK:
Still no change with HashKings...haven't even heard anything about this in a long time; maybe he found some humility after the Bang! Defense partnership collapsed and yet another token failed? Unlikely.

GLX:
Honestly, I kinda' wish they'd not added that countdown to the end of the stake rewards...ignorance is bliss, I could have just happily gone on staking half and selling half, but no, I see that ticking away and my MOAR addiction kicks into high gear. Needless to say (then why you saying it, bro?), I staked it all again for today. (Watch, I sit on them patiently for a year and then they'll drop like a stone 😜)

WOO:
Like I said a couple days ago, kind of expecting this to be in a holding pattern for a bit. Claimed up my stake and delegation rewards, as well as the airdrop, but still no mining rewards (guys got too much advantage over my piddly collection).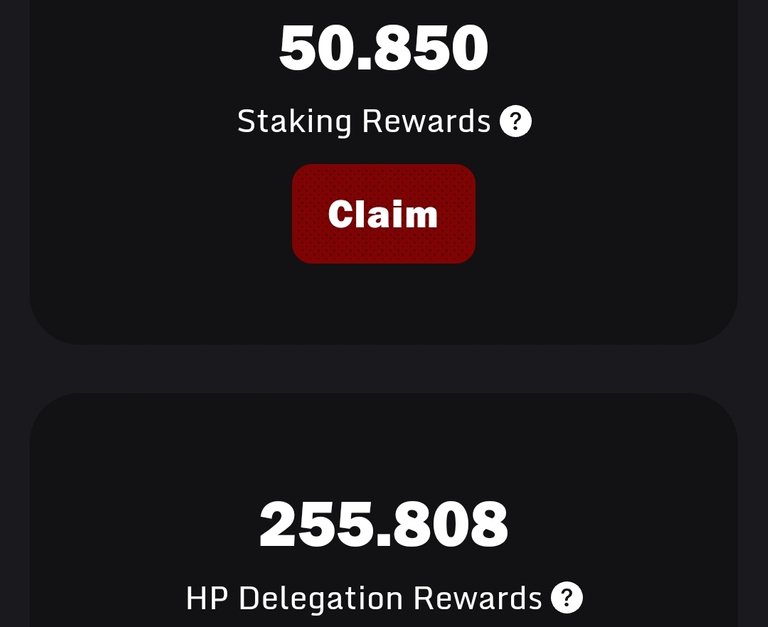 I think the general sale started today (or maybe tomorrow, not sure) but like I said before as well, I got mine, so I'm not too worried about it.
---
Average Last 7 Days: 10,358
Lifetime Average: 14,386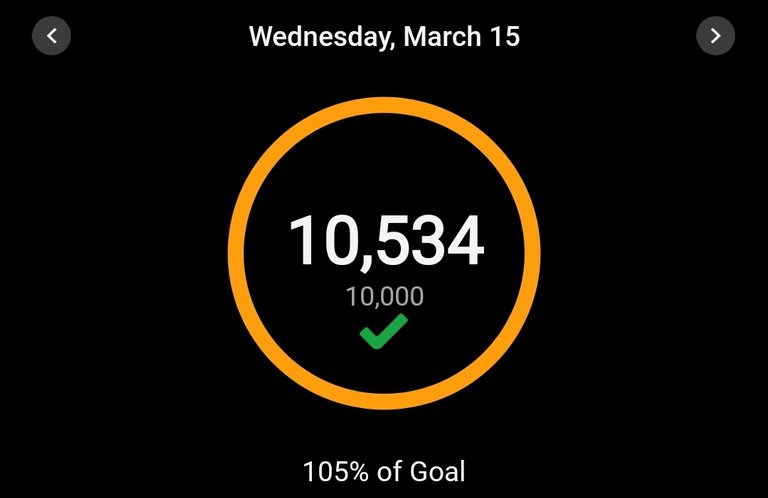 10k per Day Streak: 12

Longest Streak: 204
Distance on shoes: 1318.66 km
Distance on hikers: 67.07 km
#AutomaticWin Tally: 425
#AutomaticWin Streak: 0
Longest Streak: 53
#TripleTen Tally: 118
#TripleTen Streak: 0
Longest Streak: 7
#DoubleDay Tally: 236
#DoubleDay Streak: 0
Longest Streak: 37
Highest Floors: 120
Highest Daily Steps: 41,528
Zombies evaded: 0/0
Mindfulness Diary:
Health: 83%
Satisfaction: 84%
Energy: 92%
Productivity: 50%
---
Referrals: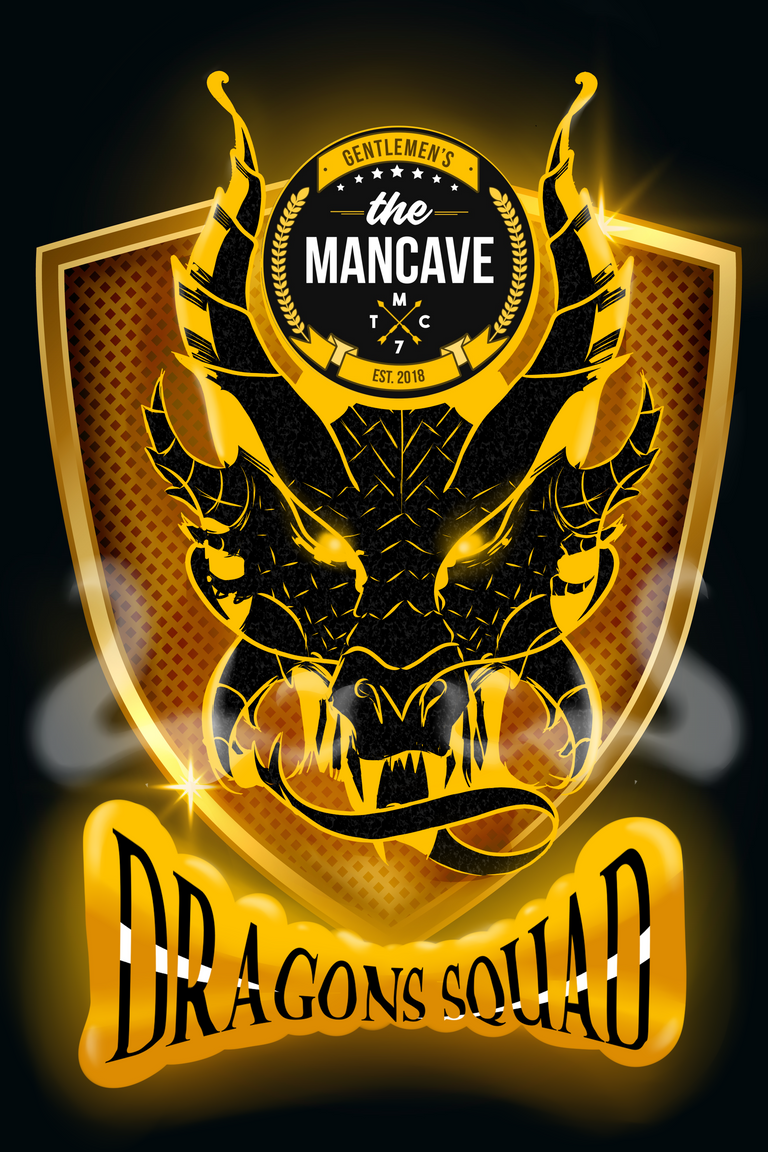 Power up and Hive on!
---
---