Mar. 3, 23: Routine, Quest, TV, and Games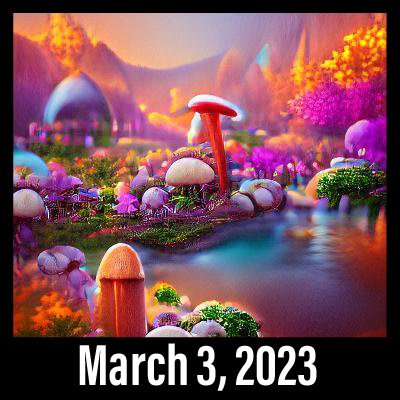 [We got another pretty wicked storm last night, but, though the internet did go out again, it doesn't look like we lost power at all and it's back on, so no harm no foul. Looking at a shitton of the white shite, though, so I basically know what I'm doing after I get this post done...oh, crap, it's Gartic and stuff. Hrm.]
Well, crap! That goal streak didn't last very long. 🥺🤬 what was it, like five days?! 😳 I do suppose (at least as far as my harsh, ripping off watch says) there was already a couple days in there that I hadn't gotten all the steps properly and had to shake at the end of the day, so it was kind of not "legit" anyway. I had like five thousand steps left when I got ready for bed, but despite shaking I fell asleep and didn't make it.
Decided to mess around with an AI pic again for my cover photo since there weren't any new fractals on Pixabay...is that a magical fairy land or Cocktown? 😛🤣
It wasn't such a great night of sleep last night, unfortunately. Although I did make it in bed, I didn't get to sleep until late again, like ten, and then was woken up and just got up at four thirty for a good hour and twenty minutes short of my sleep goal...what was the difference? Probably the Red Bull. Though I did drag a bit, I made it the whole day without crashing at all, so that was alright.
Did all the usual morning stuff and can't think of anything particularly noteworthy that happened there. Still haven't brought myself to look at my Polygon investments, but I have to keep an eye on the markets in general, so...more reds, and harsh ones at that. 😭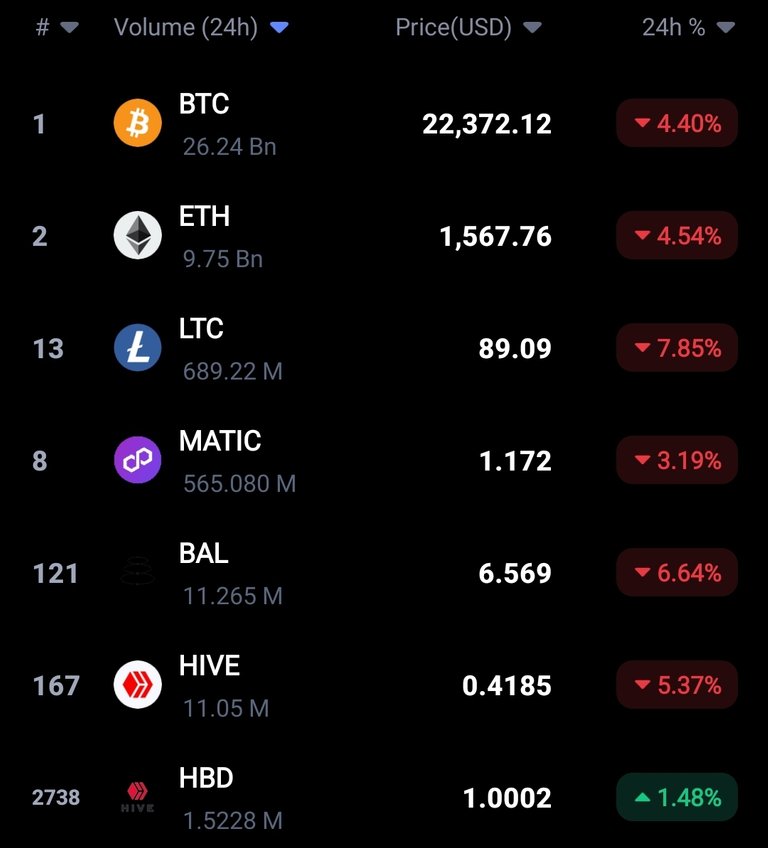 We haven't actually hit my forty cent call on HIVE, but we're well below the forty-five support level and pushing in that direction...is it close enough to call my "dump call" good? Sadly, I'm willing to say so.
Have to be honest, though, today was pretty well shot as far as actual productivity in the real world. I did the dishes in the sink and emptied out the dishwasher, but that was about the extent of it. I suppose I did quite a bit in cyberspace, though, if that counts.
Worked on my post and got it done and published on time but then barely even put up a fight, just jumped into VR. There was a new update for Beat Saber, so I couldn't help but check that out. There were two new songs added to an old pack, but they went back through amd updated all the songs in that pack so it was like playing it for them first time. 🤩 Even got a perfect first attempt at one of the new songs on Expert on video. 🥳
The rest of the afternoon is mostly a blurr of WombPlay games, Discord chat, and YouTube videos. When Wenche got home from work, she made us eggs 🥚 and bacon 🥓 and toast for dinner and we started watching some tube...meanwhile, the snowstorm was raging outside and the internet cut out again.
I got ready for bed and put on The Incredibles DVD for the umpteenth time, but zonked out pretty quick after that (and didn't even finish my shaking 😛).
---
Splinterlands:
Got a bit more rental income from my Splinterlands cards today. Was a dollar twenty, twenty cents better than the last two days, so that helps.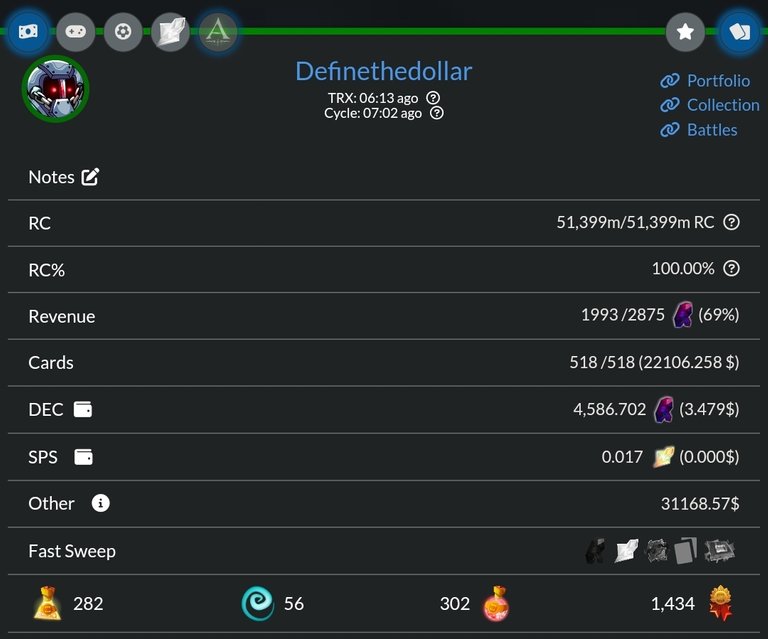 Claimed my SPS interest for the day and decided to prepay the fee. I put in about fifteen SPS as a test to see how long that will last me...I didn't really mind paying the invoice every day (don't even really have to anyway, but I cant abide having outstanding debts); why not make it even simpler when I can? Otherwise, staked the rest and plan to for the next couple days.
dShitty:
Well, holy crap!!! Looks like the deal I made with ecoinstant yesterday actually made a massive difference...might even have to consider changing the name back to dCity (but then again, I still did only get thirty-five SIM as opposed to the five hundred I was supposed to, so...).
However, not only did I actually get some SIM today, I got a couple new firsts. Never gotten any war profits before. 🤯
And, even better, I got some extra HIVE for my city ranking; also never happened before. 🤑😁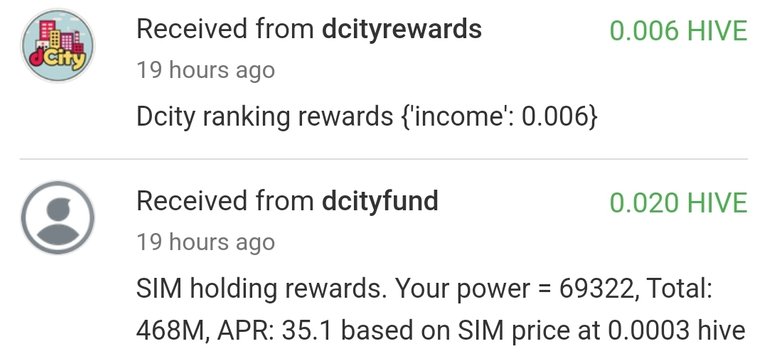 I'm definitely happy with that...I seem to be in a much better position and I didn't have to buy any more cards. I dig.
What am I going to do now, though? If this is going better and I finally dump HashKings, I won't have anything to whine about every day...I suppose Rising Star progress will still be a snail's pace, so there's that. 😜
RS:
I actually went in on Rising Star several times today. I had some drunks, about five percent worth, but just kept on with missions and my Ego was still at zero when they expired, so just keeping on for now.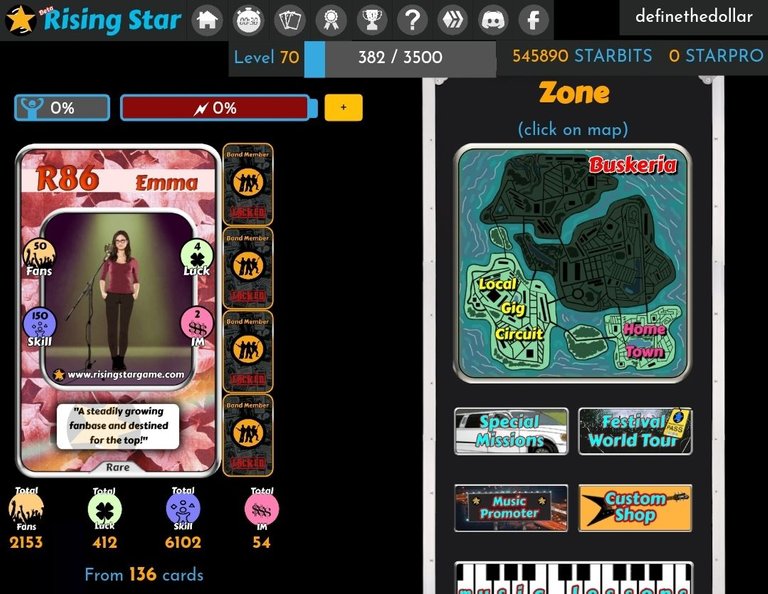 HK:
I was in NFTMart dealing with dShitty cards and took a peek at what HK cards I had there...thought about selling them off, but had no idea what price to set them at (and didn't really feel like digging around in the market to find out).
It's going to be extremely difficult to guage whether or not I'm actually able to get my money back from this since the vast majority of what I have has come from Pizza giveaways...it's great, that helps, but that skews my calculations.

GLX:
Pretty usual day as far as Genesis League goes. I swapped out thrity-five, but we were down quite a bit and I only got about 2.8 HIVE this time. As is the new custom, I staked up the rest.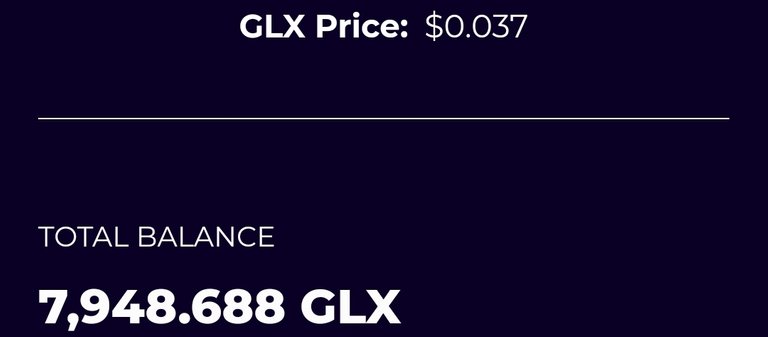 WOO:
Wow, OK; if I were to sell my land pack right now, I'd instantly realize a five dollar loss. 🤬 Brilliant. I guess others are having about as much buyer's remorse as I am.
Looking back at all the anticipation and hype and waiting...to wait, I guess. I can look at the land card, but that's the extent of it as far as I can tell; haven't found any way to upgrade it or do anything, so kind of anticlimactic on top of anticlimactic. 🤨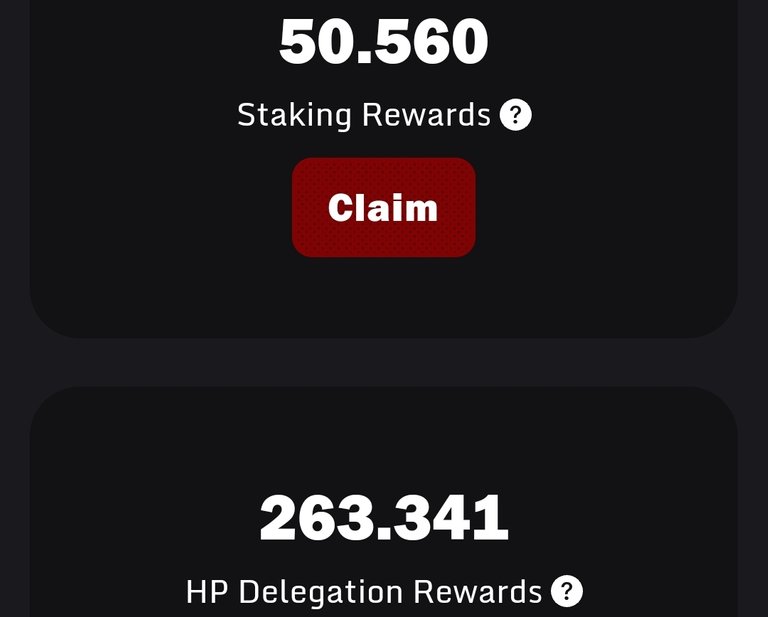 Claimed my stake and delegation rewards for the day, as well as the airdrop, but still not gotten any mining rewards in ages.
PsyberX:
I've been messing around a bit over in the Discord and kind of feeling out the waters since Witty is heavy into it with these guys. I've got a Steam key to be able to play it, but I've been dragging my feet on trying to fire up the old old computer (that has a GPU) since it hasn't been used in so long and I suspect it's probably going to be obsolete (I see a "driver error" in my future one way or another - just hoping I can update and get things going).
Anyway, I finally decided to put a little money in and got myself one of the crates off the market. Unfortunately, though I can see it in my inventory, I wasn't able to open it...supposed to drag it, but when I tried it just scrolled the screen. 😭 Maybe I should mention that to them? 🤔
I still haven't heard anything about the Twitter contest for the NFT from last week (I had a really good shot at it), fixing to ask about that as well, though the comment/POSH payout was nice. 👍
---
Average Last 7 Days: 10,385
Lifetime Average: 14,417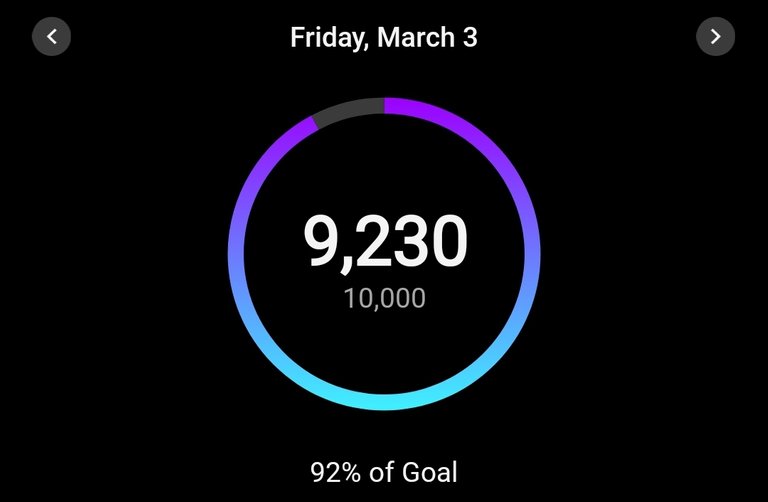 10k per Day Streak: 0
Longest Streak: 204
Distance on shoes: 1314.71 km
Distance on hikers: 67.07 km
#AutomaticWin Tally: 425
#AutomaticWin Streak: 0
Longest Streak: 53
#TripleTen Tally: 118
#TripleTen Streak: 0
Longest Streak: 7
#DoubleDay Tally: 236
#DoubleDay Streak: 0
Longest Streak: 37
Highest Floors: 120
Highest Daily Steps: 41,528
Zombies evaded: 0/0
Mindfulness Diary:
Health: 83%
Satisfaction: 84%
Energy: 92%
Productivity: 50%
---
Referrals: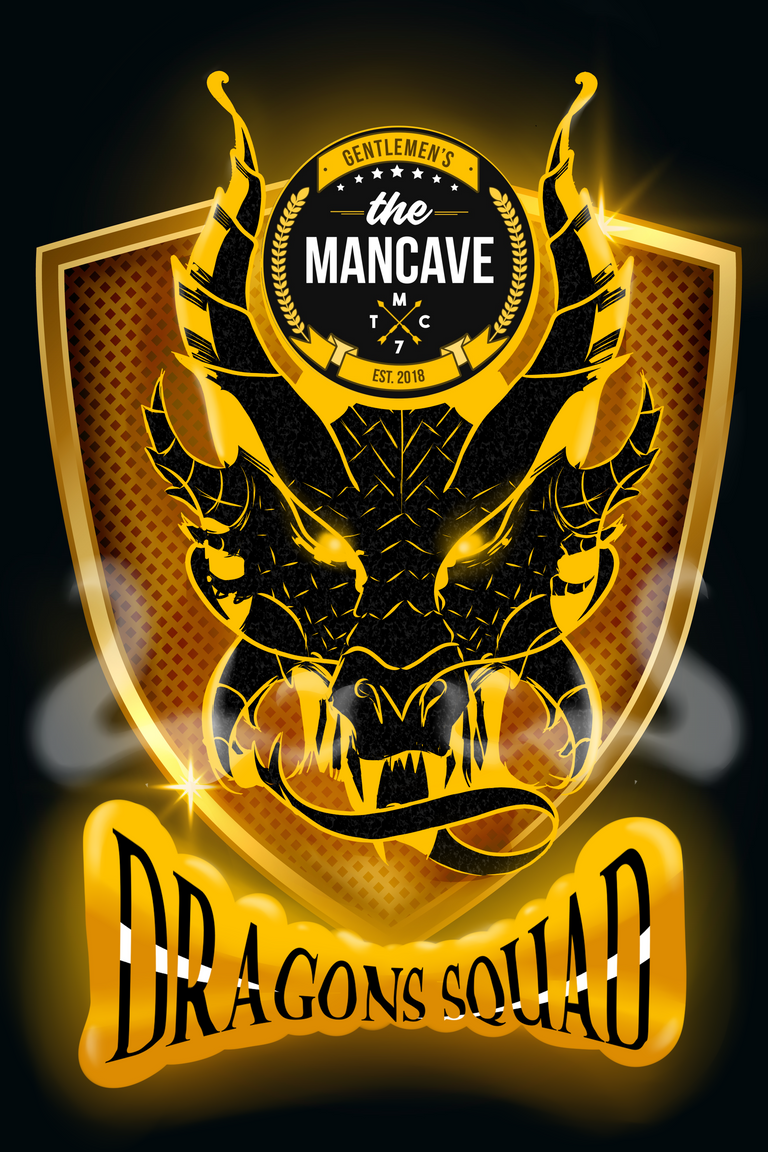 Power up and Hive on!
---
---