Mar. 5, 23: Routine, Grocery Shopping, Chores, TV, and Games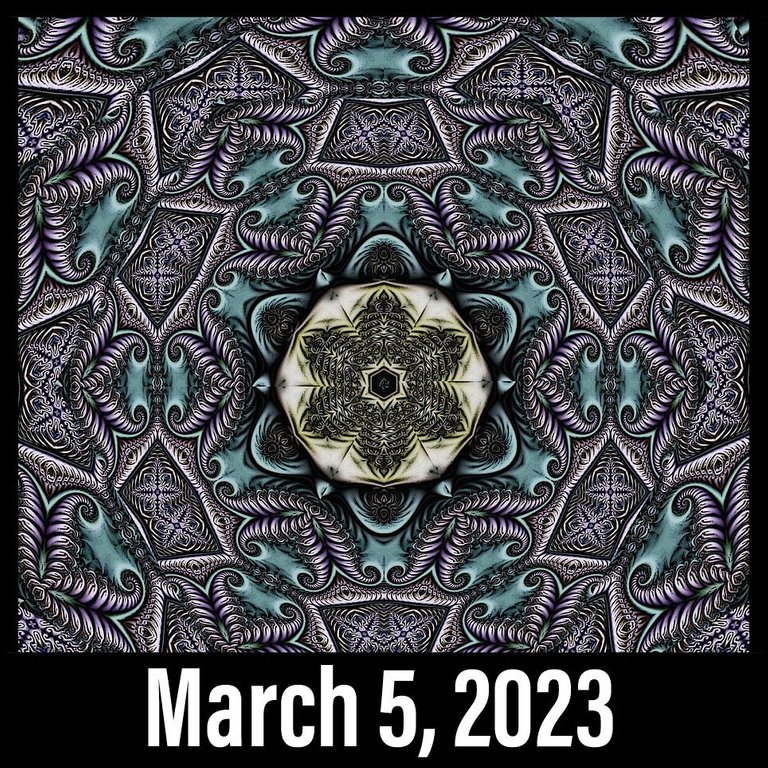 Got to bed pretty late again last night, around ten. Was woken up a good four times during the night and finally moved out to the couch around two thirty or so. Made it all the way until six thirty, though, much layer than usual and I scored a solid eight and a half hours of sleep for the night.
Kind of a mix in the crypto markets this morning, but not by much either way, basically trading sideways. We still haven't seen HIVE hit that forty cent mark I called for the last time we pumped to fifty-five, but it's looking like it wants to.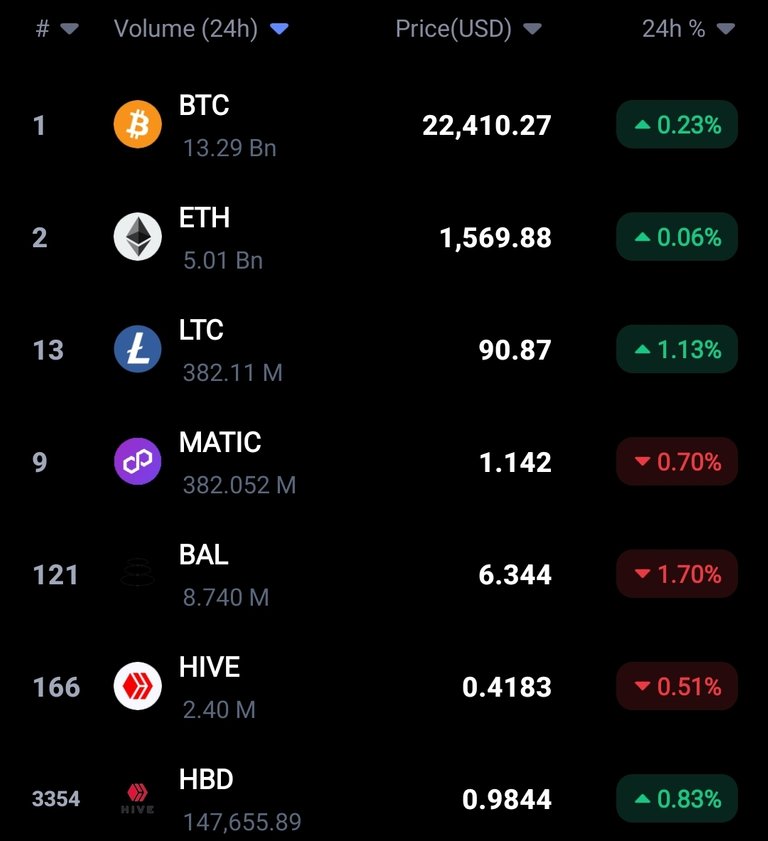 Meanwhile, I held my breath and went in to check my Polygon investments...I knew it wouldn't be good, but damn! Losing .43 ETH again now, fucking painful. MATIC was like a dollar seventy just the other day!!! 🤬🤬
There was still some residual drama from yesterday over in Discord and I couldn't help but stick my nose in it. 😜 That kind of distracted me, though, and it was late by the time I snapped out of it and got to work on my post.
I got it done, more or less, and published about five minutes late and then we headed into town to do the grocery shopping. I snagged some gas that I forgot I needed on the way in and then we did the rounds.
We needed basically every kind of meat (expensive) and got a few extra things like twenty pounds of kitty litter, the wifey's hair coloring, and some throat lozenges for me. All told we busted two hundred dollars like it was nothing. 🥵
Got home, got stuff put away, had some lunch, and then mucked around on Discord for a bit.
I'm not sure what exactly sparked it in my brain, but I wanted to get Karina to draw me a rabid/psychotic penguin. For most of the day it wouldn't work at all, but after like six attempts, I got a literal penguin picture plastered on top of a neon cityscape. Terrible. 🤬
By that point I had a vision in my head of what I wanted, and had it under my craw to make it happen (why is beyond me...what purpose does a picture of a scary penguin have?) so, after several more attempts with Nightcafe, I got something close to what I had in mind: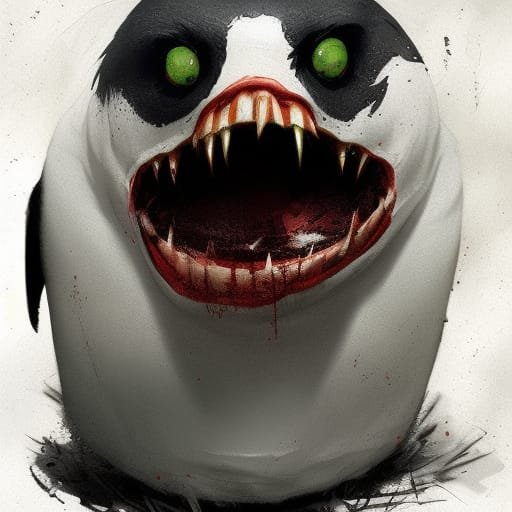 Yeah, buddy! That is a thing of friggin' nightmares! 😱😆
[Hello there, downvote vigilante, I told you that picture was made by a program, and not only that, precisely which program...wouldn't want it to be misattributed to Siri would we? Now, go wank yourself for keeping the chain clean. You've saved the rewards pool from the baddies for one more day.]
Honestly, though I wouldn't have even considered it before, I'm tempted to get GPT to write an entire post in my style, just to spite them. Best not to poke the bear, I suppose. (Is my attention to not splitting infinitives evidence of AI use? Best ask HW, they're the ones who make the rules.)
Let's see...one of the goals for today (that we'd put off yesterday) was to shave the cat. Yes, you heard me right, shave the cat. He won't let us brush him often and his hair has gotten all dreadlocks everywhere to the point that it's not possible to brush at all. 😢
I hate it because I know they hurt him and he yells at us when we try to pet him...cats are generally "head only," but this is sort of defensive. Long story short, I got a piece of one of the knots off before he'd had enough...was howling and hissing and stuff, and the clippers just weren't cutting the mustard, pulling as much as anything. 😭
So, he got pissed off and went outside for a while (surprised he didn't stay mad very long and he laid on the bed with us when he came back in) but we're still in the same situation...pretty sure he needs to be sedated to have it done.
That's a risk, though, and traumatic (though necessary), and the vet probably won't even do it anyway since it's been forever since he's had his "shots" (and there's little to no chance I'm going to pay the state for permission to have a pet...buying a license is absurd), so not exactly sure what I'm going to do.
I'd been embroiled with Discord and Twitch streams pretty much all day yesterday, so the wifey and I hadn't had any intimate time. That, of course, needed a fixin' and then she made us pasta and creamy chicken sauce and salad for dinner.
I folded and put away my clean laundry and emptied the dishwasher and did the dishes in the sink...so with that stuff and grocery shopping, I suppose I did do some stuff, but otherwise we plopped in front of the tube for the rest of the evening.
We watched Paws of Fury: The Legend of Hank. Was pretty good, had some big name voice actors and didn't seem to be cramming too much agenda down my throat (although the cat/dog racism undertone was pretty obvious), but not sure it made me laugh out loud at all, maybe a chuckle here and there.
Got ready for bed and watched some American Pickers as something random she put on and fell asleep watching that.
---
Splinterlands:
Ouch, well, my Splinterlands rental income fell back to a dollar ten for today, lost about forty cents against yesterday. 😡 Why can't it be normally three dollars with an occasional dip to a dollar and not the other way around?!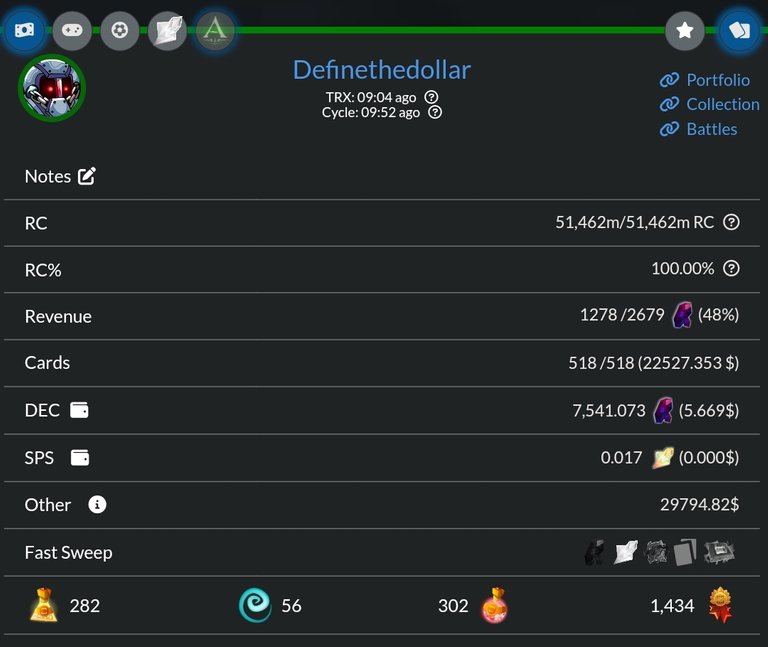 Claimed my SPS interest for the day and decided, since there was only a fraction left in my prepay balance, to take most of today's and I prepaid twenty. Hopefully that will last me four or five days and it's taken care of for a while. Staked the rest that I had and intend to start saving some liquid for the next few days to swap out.
dShitty:
Now let's be careful here...sure, I'm definitely seeing a vast improvement in my city's performance after swapping with ecoinstant the other day, and I can't say that I'm not pleased with that, but the fact remains that the income tax remains at 90+%, which is insanely, well, shitty, sooooo, you know the deal.
I can say, though, that my goal with this has always been to help passively grow Solairitas (even if only by a small amount) and as long as my balance is growing and my income isn't stagnant at zero I'm making progress toward that goal. Consequently, I can't complain (as much 😜).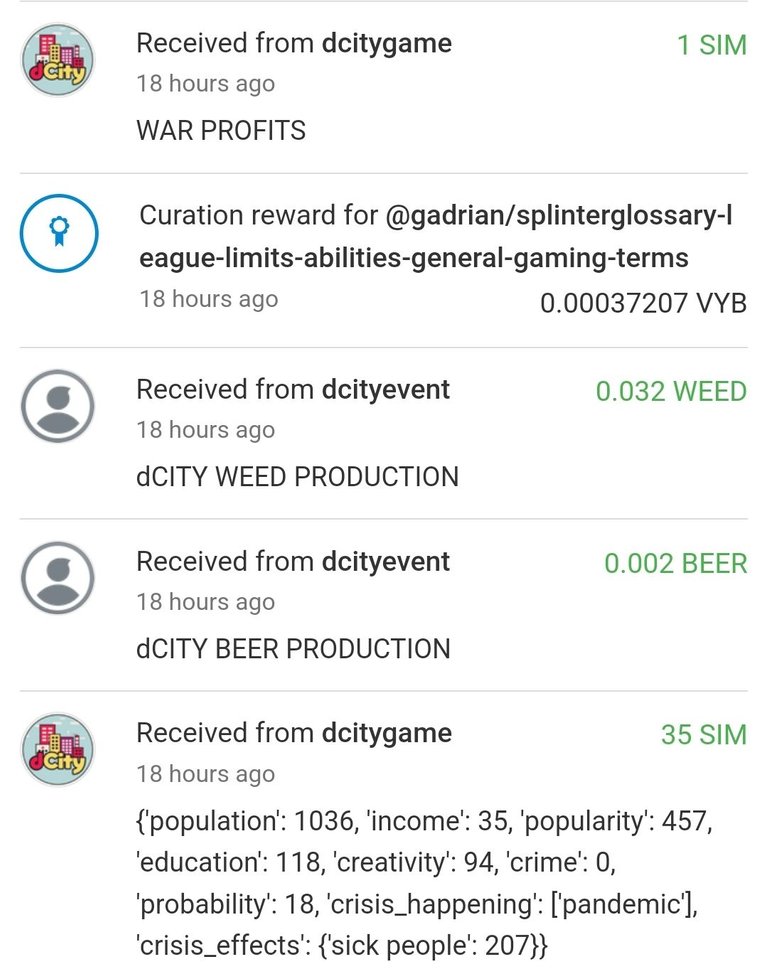 My SIM holdings reward is starting to grow now as well...yummy HIVE! 🤤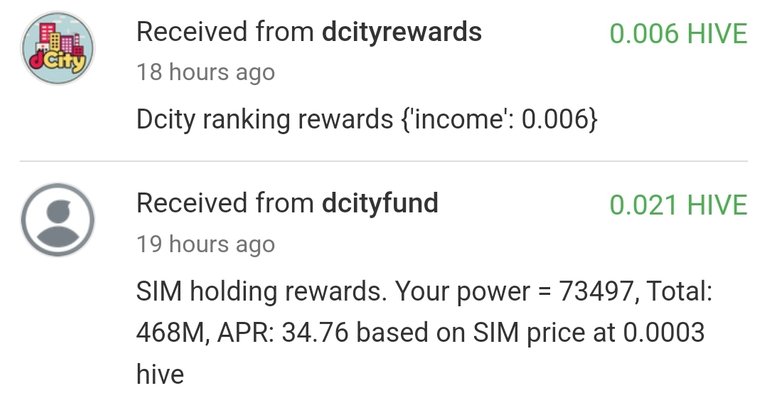 RS:
I actually went in on Rising Star quite a few times today. Ran a couple missions and my Ego was at one percent, so ran a lesson to get it back down and I'm back to missions again already. I don't expect that that level of attention will be sustainable, though.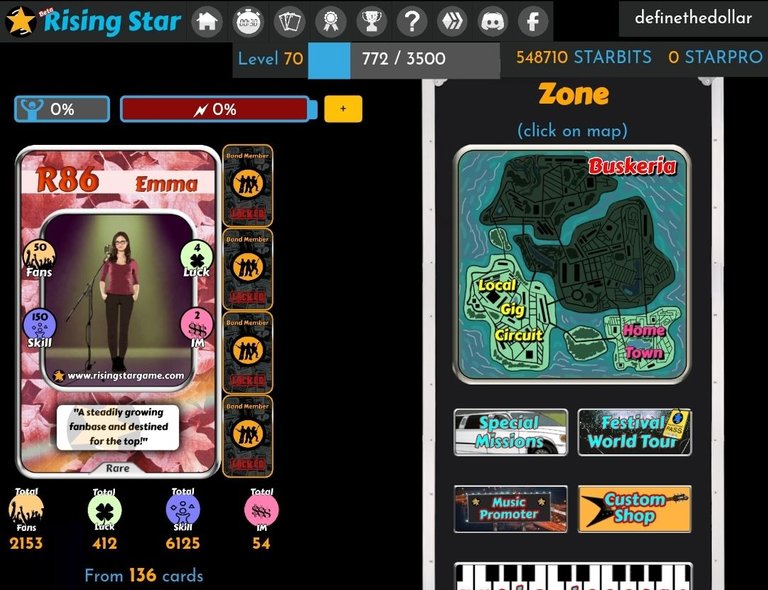 HK:
Wut?! A new photo?! What is going on here? Karina tipped me some BUDS, so I guess my balance changed by enough to warrant it.

GLX:
GLX was down to 3.5 cents from 3.7 and I was hoping for a pop back up, but it didn't come and I swapped out the two day's worth I had sitting. Not great, but I guess it was a good call because we've fallen further since then. Staked the rest and finally broke 8k. 🤑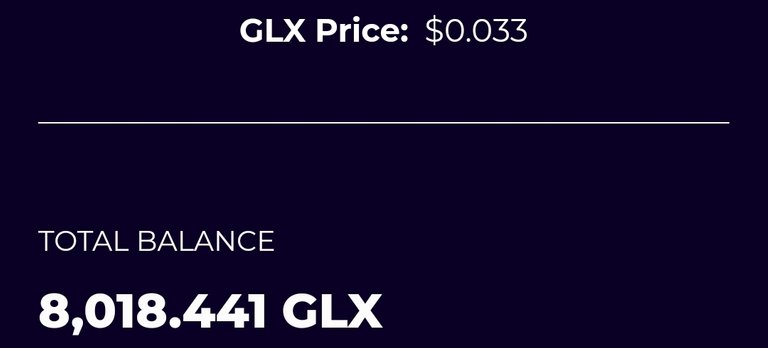 WOO:
I'm thinking that I claimed early yesterday and late today and that's what's responsible for the bump in my WOO rewards for today, but either way, I'll take it. Still not gotten any mining rewards in ages, but got the airdrop for today as well.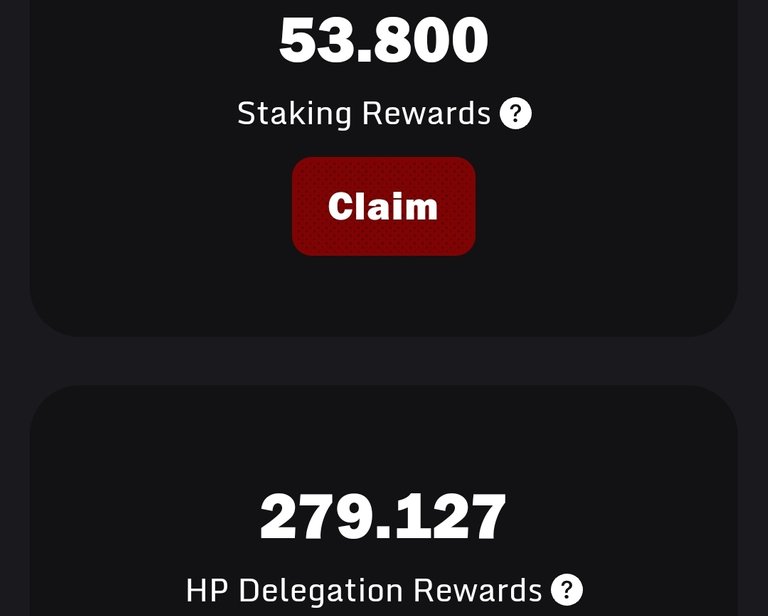 ---
Average Last 7 Days: 10,262
Lifetime Average: 14,412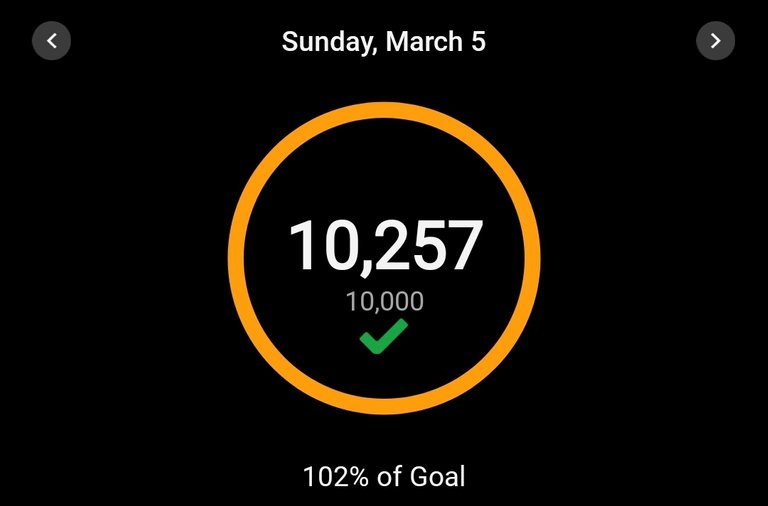 10k per Day Streak: 2

Longest Streak: 204
Distance on shoes: 1314.71 km
Distance on hikers: 67.07 km
#AutomaticWin Tally: 425
#AutomaticWin Streak: 0
Longest Streak: 53
#TripleTen Tally: 118
#TripleTen Streak: 0
Longest Streak: 7
#DoubleDay Tally: 236
#DoubleDay Streak: 0
Longest Streak: 37
Highest Floors: 120
Highest Daily Steps: 41,528
Zombies evaded: 0/0
Mindfulness Diary:
Health: 88%
Satisfaction: 86%
Energy: 92%
Productivity: 69%
---
Referrals: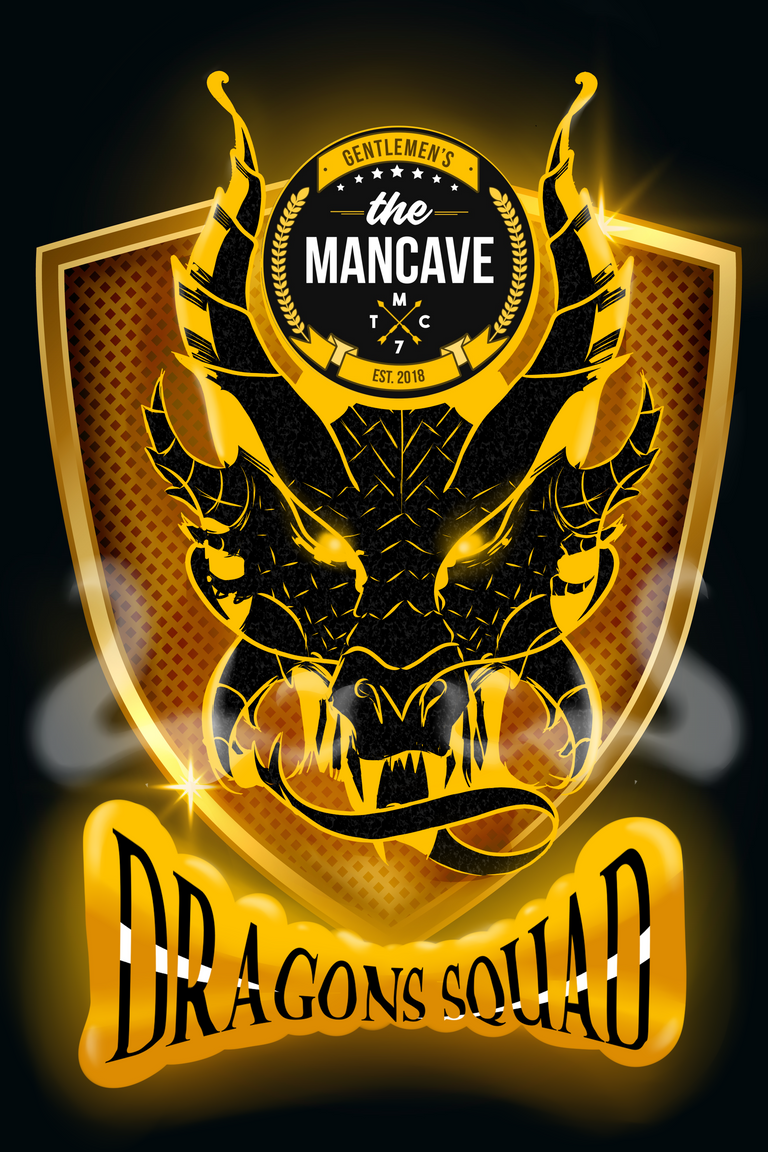 Power up and Hive on!
---
---