Mar. 9, 23: Routine, Errands, Lil' Chores/Work, Quest, TV, and Games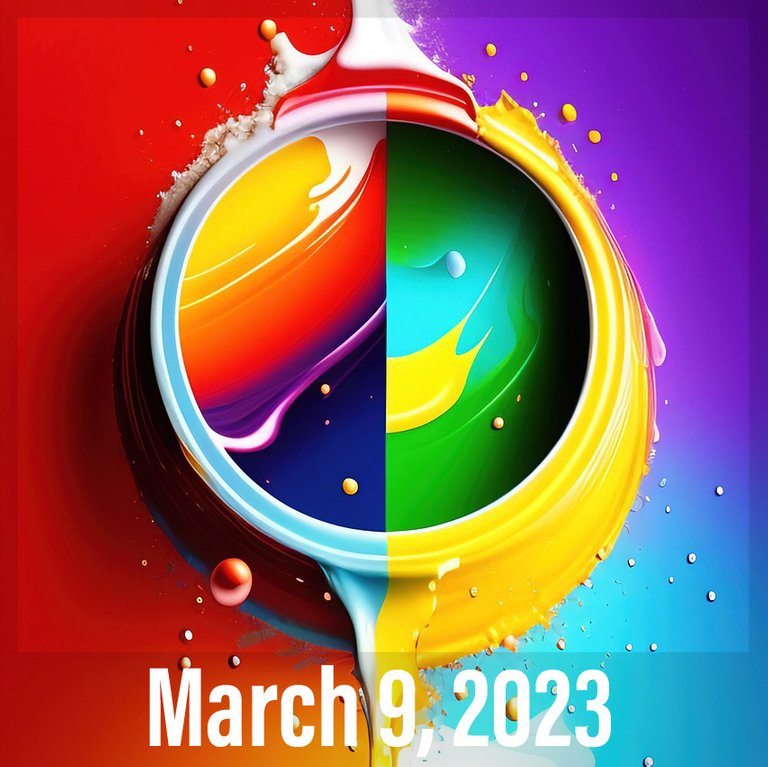 Well, tonight was wicked. 😭 I got to sleep relatively early, a little past eight or so, but when I was woken up by the snoring at one and moved out to the couch, my brain started up and I couldn't get back to sleep. I laid there for a while trying, but then just got fed up and got up. Didn't even get five hours for the night. 😨🤬 Needless to say, that didn't help with much of anything and I dragged hard.
Since I was up all night, there wasn't so much a "morning routine" for today, but I did most of the usual things interspersed with chatting on Discord and watching YouTube to kill time.
The crypto markets are being absolutely brutal right now...for some reason choosing to hit me hardest on the coins I'm most exposed to. Didn't even bother to look at my Polygon investments, I can tell you I'm losing a lot more.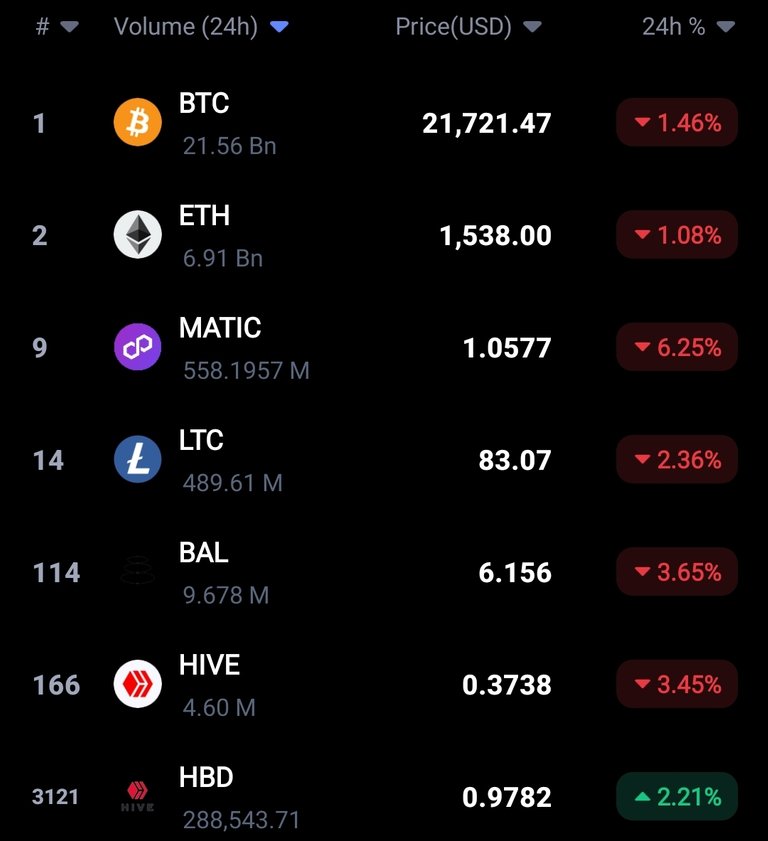 Speaking of losing a lot more, that thirty-five cent call on HIVE is looking like it's not going to take very long...why do I have zero desire to buy the dip? Oh, that's right...
The useless conversation with Hivewatchers continued this morning. Clearly, the level of defensiveness and lack of any valid arguments other than to say "we made a rule and so it's a rule" shows that they and their ilk have no legs to stand on.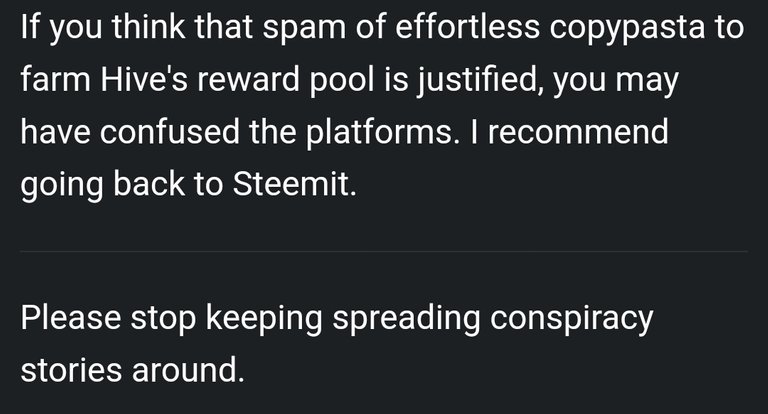 The best that he could come up with was "go back to Steemit," which is such a pathetic and offesive argument (even loyal, vested users can just fuck off if they disagree with HW? Oh, we want celebs to come from YouTube but fuck them if they crosspost their content? These pieces of shit don't even know what they want - other than to circlejerk the rewards pool for themselves - which is in large part why the chain languishes) that I'm considering becoming exactly the kind of user they're trying to fight, just to waste their time and resources.
I did upvote the return proposal, doing my part (for what little it's worth) to try and defund them, but I couldn't actually bring myself to go so far as to vote for the hbdstabilizer, which is the "effective" (totally ineffective) return proposal.
Spent yet another hour plus of my finite existence working on my post for the day (honestly starting to question my life choices)...I have heard whispers that HW thinks posting every day is milking, just waiting for that one. 🤣 Blog, but don't blog; dance, monkey, dance! Post once a week, only a large quantity of original content promotional for HIVE (but NOT Hive statistics reports or giveaways or anything we deem as "low effort," those will get wiped too); post in a way acceptable to us, use your stake in a way acceptable to us and you'll be fine, otherwise we will make it our mission to ensure you do not succeed. 🤬
In other downvote vigilante news, I guess Acidyo wants to start another crusade, this time against giveaway posts. I honestly don't understand how these guys have so much time to be concerned about what everyone else is doing (I guess I'm in a little bit of a glass house on that, to be fair), BUT, it seems like (but I'm not sure) rather than taking his usual fuckhole route and "disagreeing with rewards," it sounds like he's going to choose to lead by example and create the type of giveaway he'd rather see. If that's the case, I might have a respect point here in my pocket for him.
[WTF? I started early this morning...only got twenty minutes now and I've not even broken a thousand words. Fricking frustrating. Figured all that ranting would have put me well over the goal. 🤬]
Anyway, got my post published and shared and then blew some time messing around online (as has been the trend this last week). Got an early lunch and then hit a MASSIVE wall. Crashed out for about an hour or so, but it wasn't nearly enough to recharge.
Still, I wanted to try and continue building my productivity (got a few little things done yesterday, so got to keep it going) and I did a little bit of mundane chore stuff to try and get moving...that didn't last too long, though, and I couldn't resist the call of the Quest.
I played some Star Wars PinballVR for a while, but not that long, not even the "full" battery worth before I started feeling bad about it and quit.
I still had the same outstanding goals from yesterday: fix solairitas voting and do the taxes...I didn't get to solairitas (again 🤬), but I did get nearly done with the taxes. I tried to fire up the laptop to work, but after ten minutes of sitting there waiting for Chrome to open I got fed up and decided just to try and do it all on the phone. Yes, it's a pain in my ass, but it's worked so far at least.
Wenche made us pasta with meat sauce for dinner and we binged American Pickers for the rest of the evening. Looking back, I can say I did do a little, sp that helps, but still not worked on the website (which is really what's bothering me).
I think i had nearly seven thousand steps left to go for the day when I got ready for bed. I did do some marching in place for the vast majority of it, but I did end up cheating a bit at the end.
[Woot! On time!!!]
---
Splinterlands:
I'm really lost as to what's going on with my Splinterlands rental income these days. Things seem to be pretty busted right now; haven't gotten an invoice in four or five days and it's reporting my income as zero, but that's definitely not true. As long as the DEC keeps coming in, I guess I'm alright.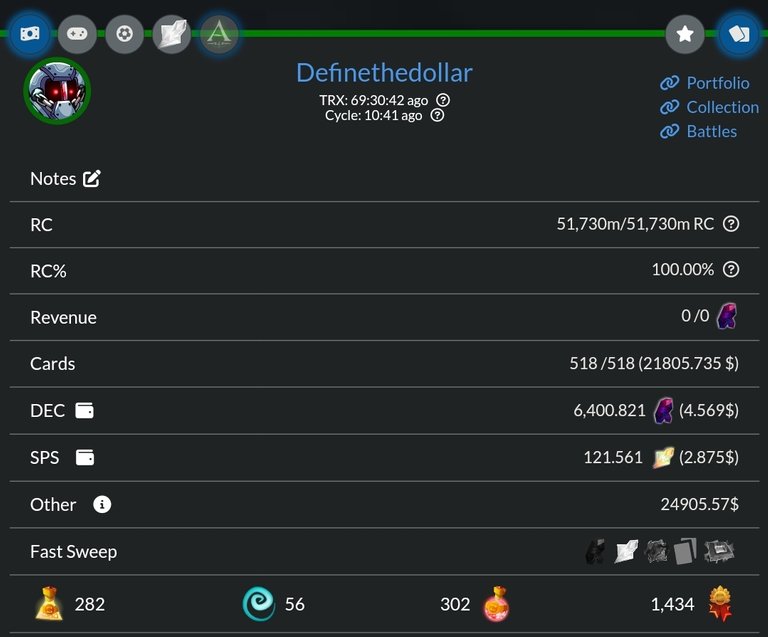 Claimed my SPS interest for the day and finally got the hundred liquid to swap out. Haven't pulled it out yet, though, probably will shortly.
I guess Chaos Legion is going out of print, so there's some whoopdeedoo about that. I'll care when I see the packs I'm sitting on are actually worth something.
dShitty:
It certainly ain't much, but my dShitty income is improving. I have a feeling I should check on the state of my student debt, but it seems to be going alright for now.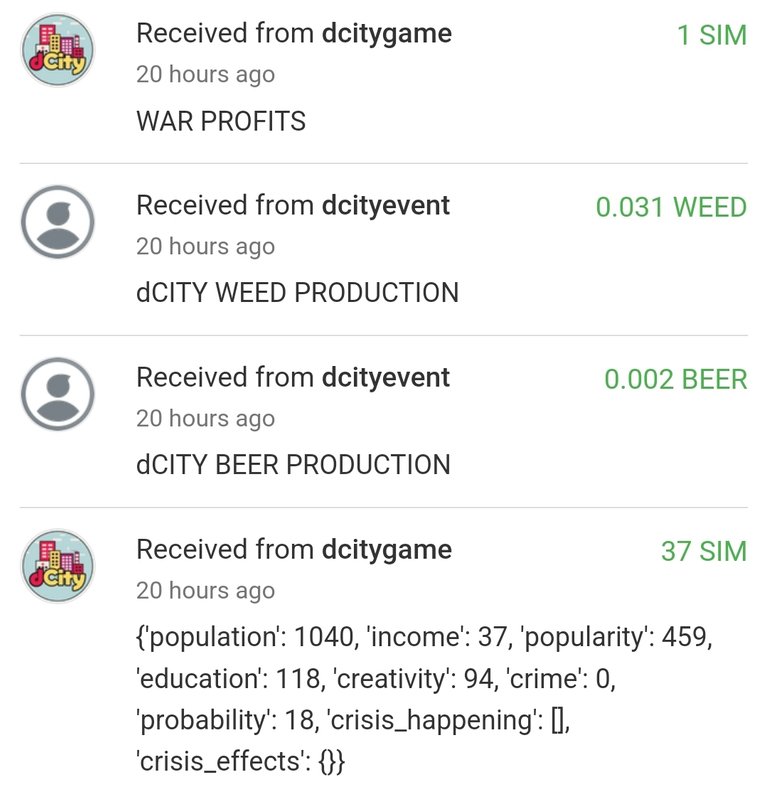 One one-thousandth of a HIVE, rollin' in it, bois! 😝🤣 Still, better is better.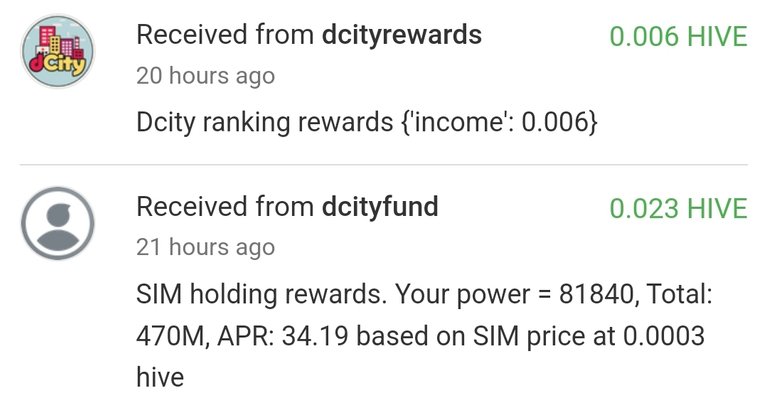 RS:
Pretty sure I only went in on Rising Star once today, maybe twice? Seems like last I was aware the drunks had expired and I ran a lesson because I had one percent Ego. I might have run another mission in there, though, not sure. Anyway, got more drunks again now, so just continuing with missions. One thing is for sure, this game is replete with boringness.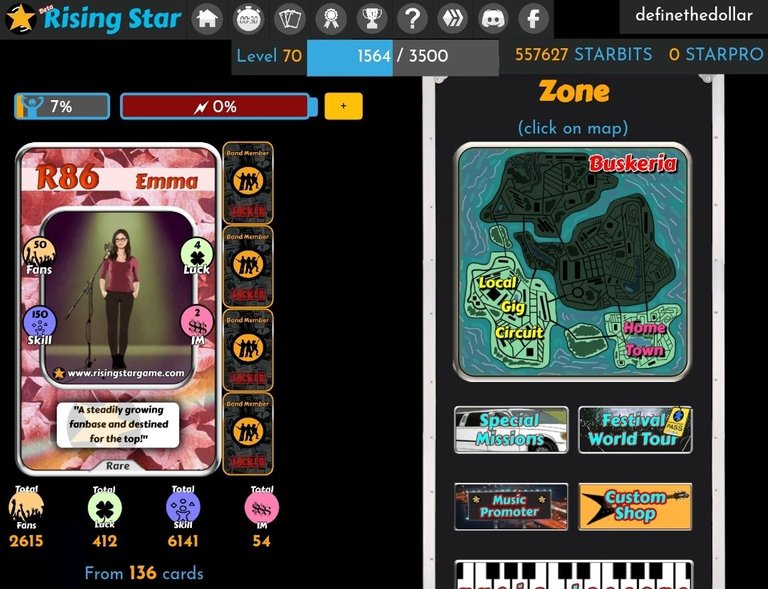 HK:
Anybody wanna' give me an offer for this shite?! Anyone, anyone, Beuler, Beuler?

GLX:
Looks like they did a little fiddling with the UI, but otherwise just pulled out the usual thirty-five (yet to swap) and staked the rest. Again, I don't have any particular goal with this nor even the slightest desire to play it (even less to put any money into it), but I suppose I'm still hoping it does do something for the benefit of my bags.

WOO:
Not much too note about WOO today outside of my normal stake and delegation rewards claim. It does seem like I'm getting a fairly nice chunk from pools or somewhere as well, so that doesn't hurt...the fact that I never seem to mine any does a bit, though.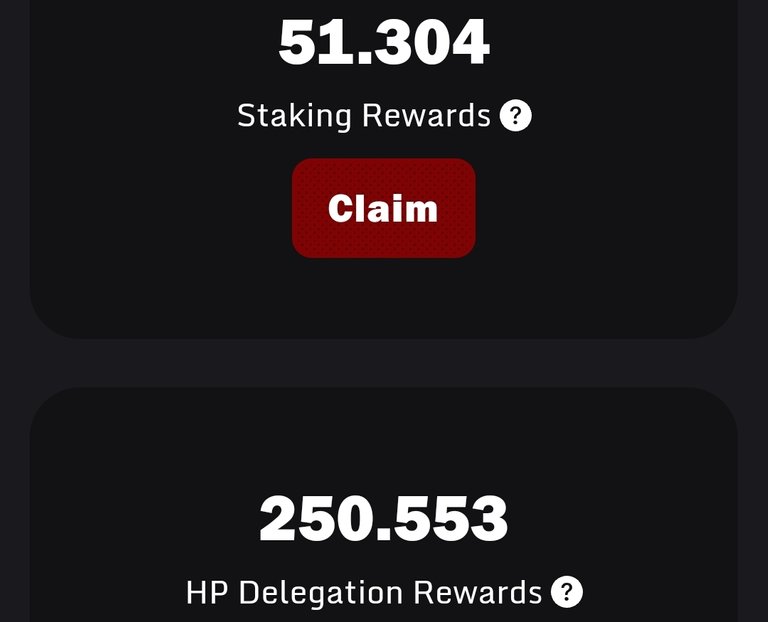 ---
Average Last 7 Days: 10,182
Lifetime Average: 14,401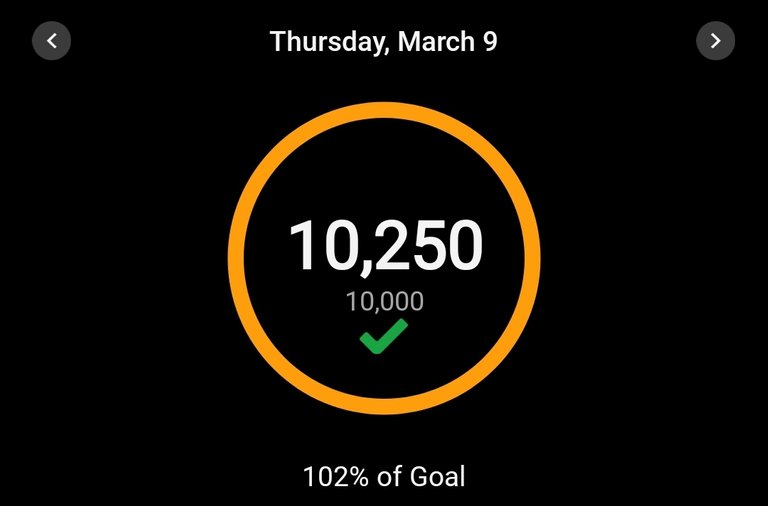 10k per Day Streak: 6

Longest Streak: 204
Distance on shoes: 1314.71 km
Distance on hikers: 67.07 km
#AutomaticWin Tally: 425
#AutomaticWin Streak: 0
Longest Streak: 53
#TripleTen Tally: 118
#TripleTen Streak: 0
Longest Streak: 7
#DoubleDay Tally: 236
#DoubleDay Streak: 0
Longest Streak: 37
Highest Floors: 120
Highest Daily Steps: 41,528
Zombies evaded: 0/0
Mindfulness Diary:
Health: 85%
Satisfaction: 75%
Energy: 72%
Productivity: 70%
---
Referrals: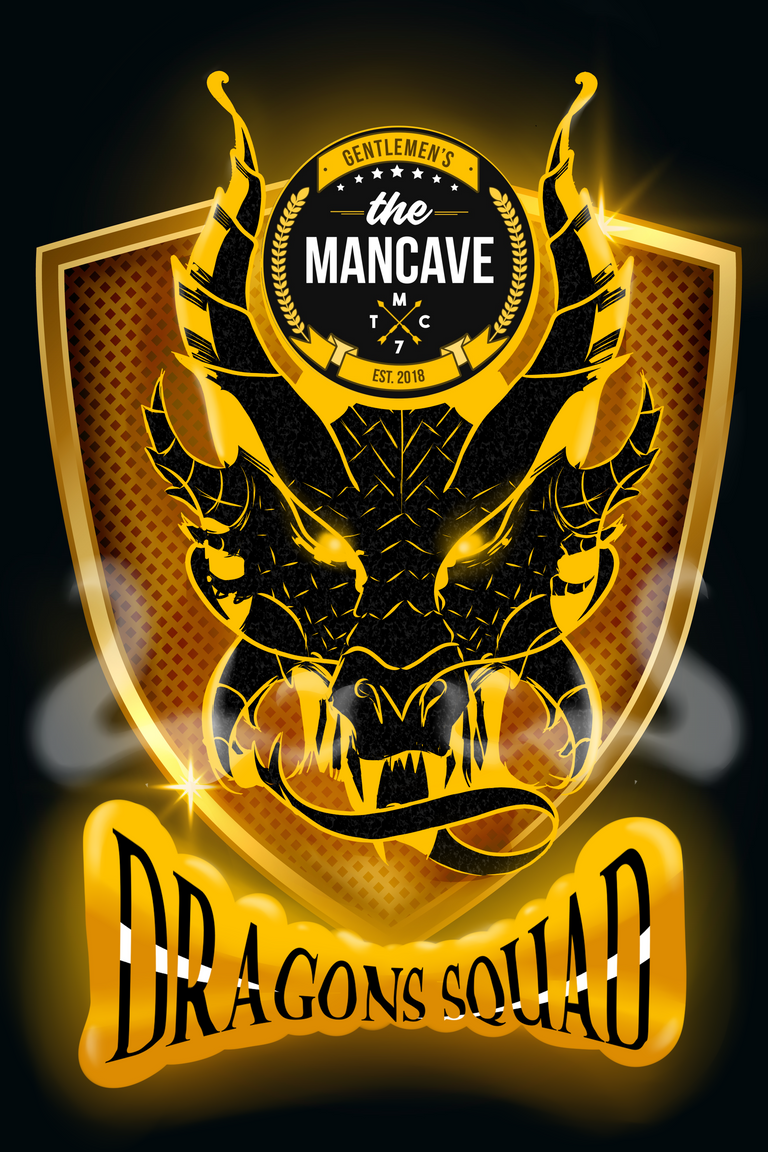 Power up and Hive on!
---
---