May 20, 22: Routine, H-E Binge, Oculus, Pizza Trivia, Research, TV, and Games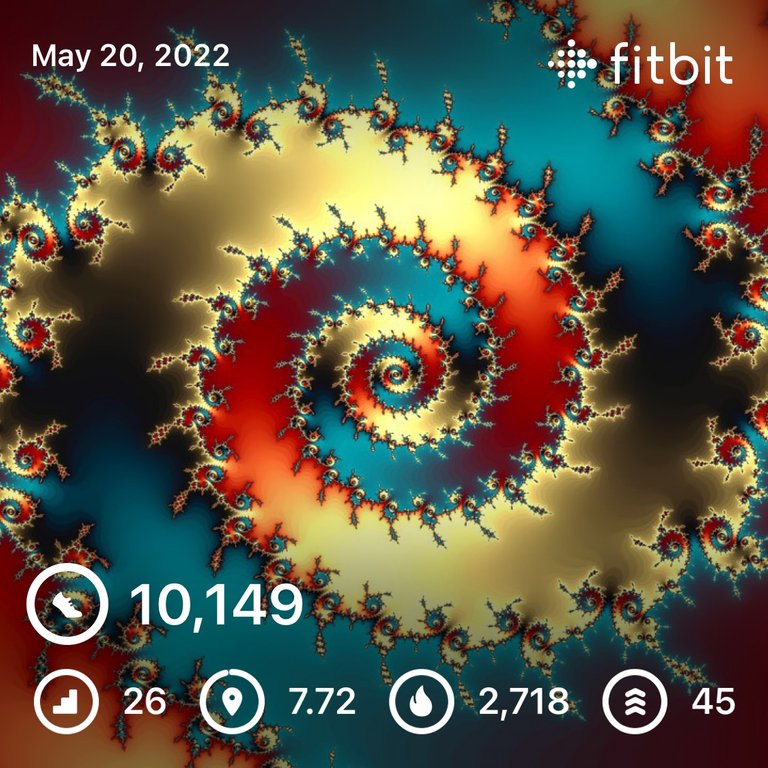 [Oi! Been chatting over on Discord all morning and just realized I'd barely started on my post! 😱 We were trying to figure out ActiFit and whether or not there's a possibility (or whether its worth it) to bridge over to BSC. Looks like crazytown to me, have to lock up HBD and there's a 1% fee…don't think I'm going to bother with it.Running out of time here, though; will have to post and edit this one.]
Made it from nine to six tonight and close enough to call it a full night. 👍 Hit the wall a bit after lunch, but ain't nobody got time for that when there's Trivia!!! 🥳
Cryptos are still being brutal and, after yet another attempt to bridge out pHBD failed, I pretty much gave up on that. Otherwise, I went crazy over on H-E. I'd accrued nearly forty more vouchers I was willing to part with and decided to move them out. They held their value relatively well in fiat terms which gave me a nice 3.6 HIVE or so a pop!!! 🤑 Didn't sell the entire batch, but darn near.
Went in and bought and staked a bunch more PIZZA (almost to Champion now) as well as adding to the THGaming pool and getting into the HIVE:SPORTS pool. Didn't burn through my whole stack, though, and I think there might be enough to pull off and pay for a month or two of Privex. 💪👍
Otherwise, just the usual morning stuff. Worked on my post and did the usual dishes and cleaning up in the kitchen…blah, blah. I keep waking up thinking my goal for the day is to get going with a Privex server; been like a week that way, but I keep getting hung up. The email was the sticking point for now…looks like I'll need to run my own (eventually). For now, during the switch, even though I hate it and it's unprofessional, I made a gmail account. At least that's not dependent on my hosting and will persist through the transition, but I don't want to leave that for too long.
Jumped into VR for a while. Mercenaries on Resi 4 is insanely addictive. I did five Star one more, but they're wicked some of them. Tried the challenge where it's all chainsaw zombies and the badass big dudes with massive claws that one hit chop your head off…tried it several times, and I did do better, but four stars was the best I could get before I got a battery 🪫 warning.
Quit out, got some lunch, watched some YouTube, and then recorded a few rounds of Beat Saber. I did my first attempt at an expert+ on the new song pack and made it through with an "S" score, but it was tough!!!
Then it was time for Pizza Trivia Night!! Yay! We had two different music channels going, but I didn't go to LoFi (my usual fallback choice)…was a pretty fun playlist running with some pop music. Did fairly well and was able to withdraw a little over four PIZZA. 🤑 (must gibs hat soon!)
Wenche sent me a message that she was going to be late home from work, so I made myself turkey taco leftovers for dinner and played my Splinterlands quest from yesterday.
Later in the evening I started doing some research into unstoppable domains and IPFS…

I really like the idea of owning the domain as an NFT and not having to renew, plus they have free minting on Polygon now rather than paying ETH fees. 👍 It seems fairly simple to get a site up and running on IPFS (Inter Planetary File System), but I'm not sure how to get dB info connected. Going to look into it some more, might be cool to get the domain regardless. We'll see. The really nice ones were like $1000; too rich for my blood!
We watched some more Librarians and I played my Splinterlands quest for today and then got ready for bed.
---
I dunno. Seems like we're back to dShitty shit saturation again. Getting six SIM just from the students, I think; otherwise taxed into oblivion.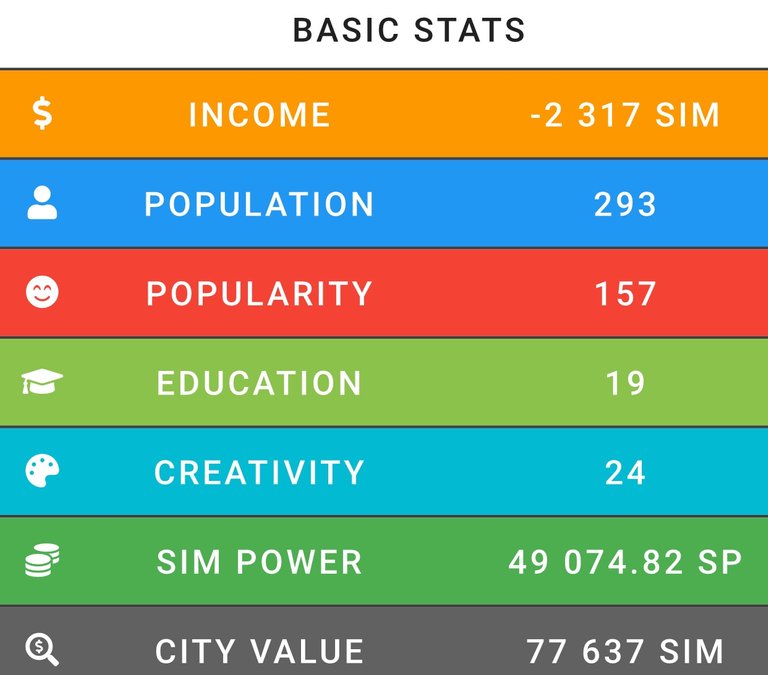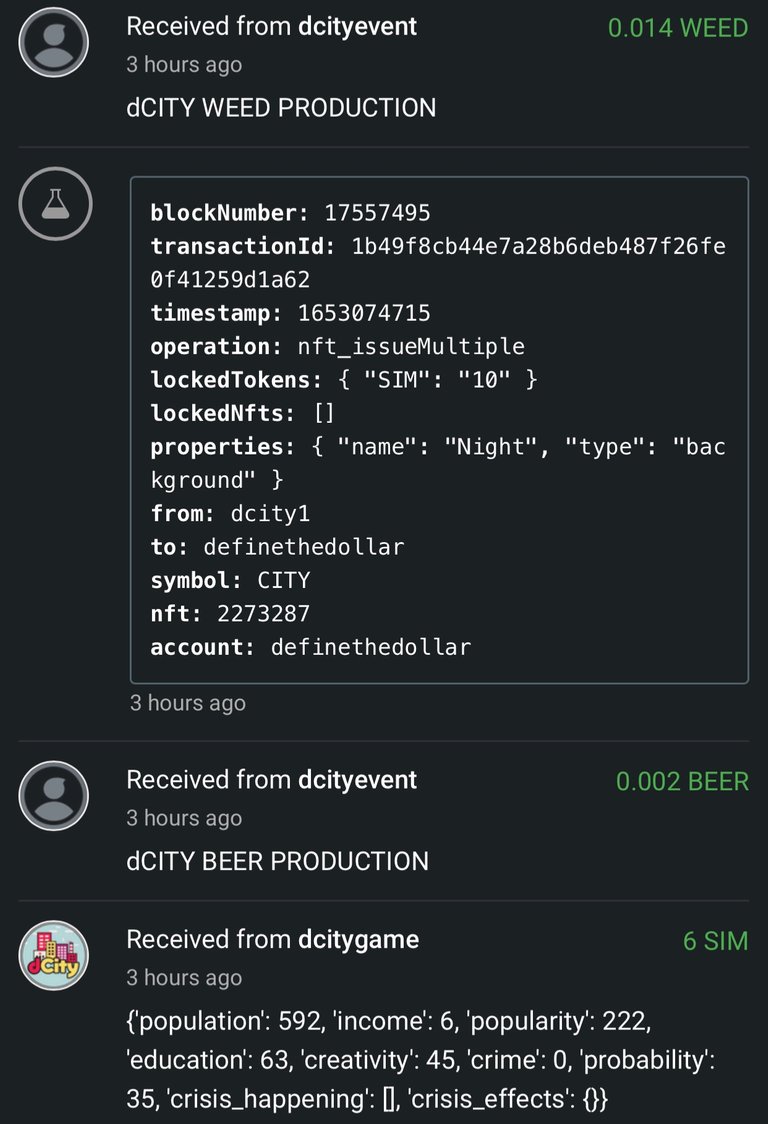 ---
My Ego went up on Rising Star, so I did a lesson to get it back to zero and then set another mission going. 'Bout the same as every day.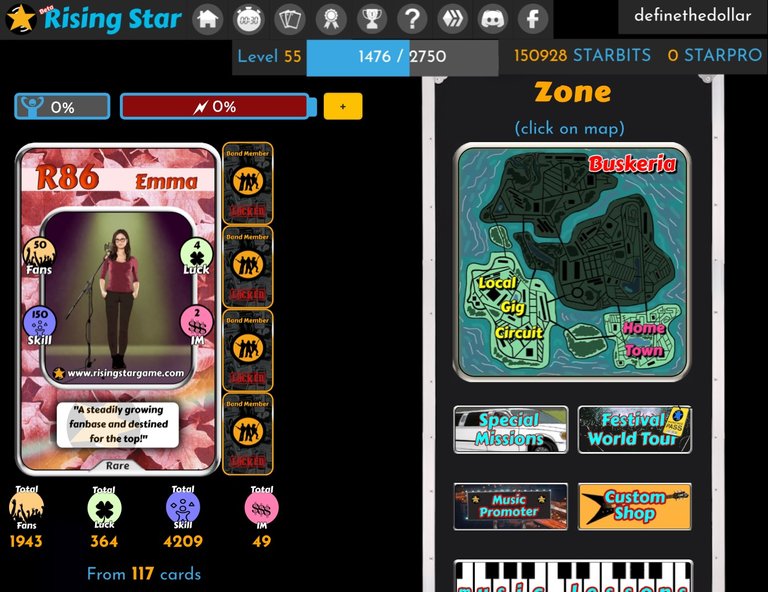 ---
Still haven't even powered the computer on let alone gone in and taken care of HashKings. Would be nice if that wasn't necessary.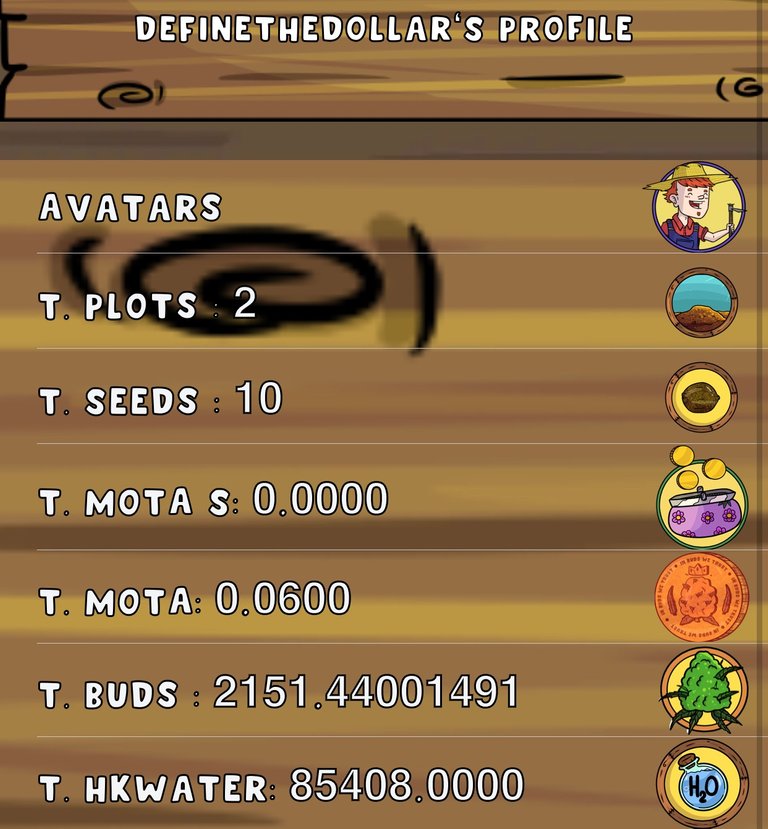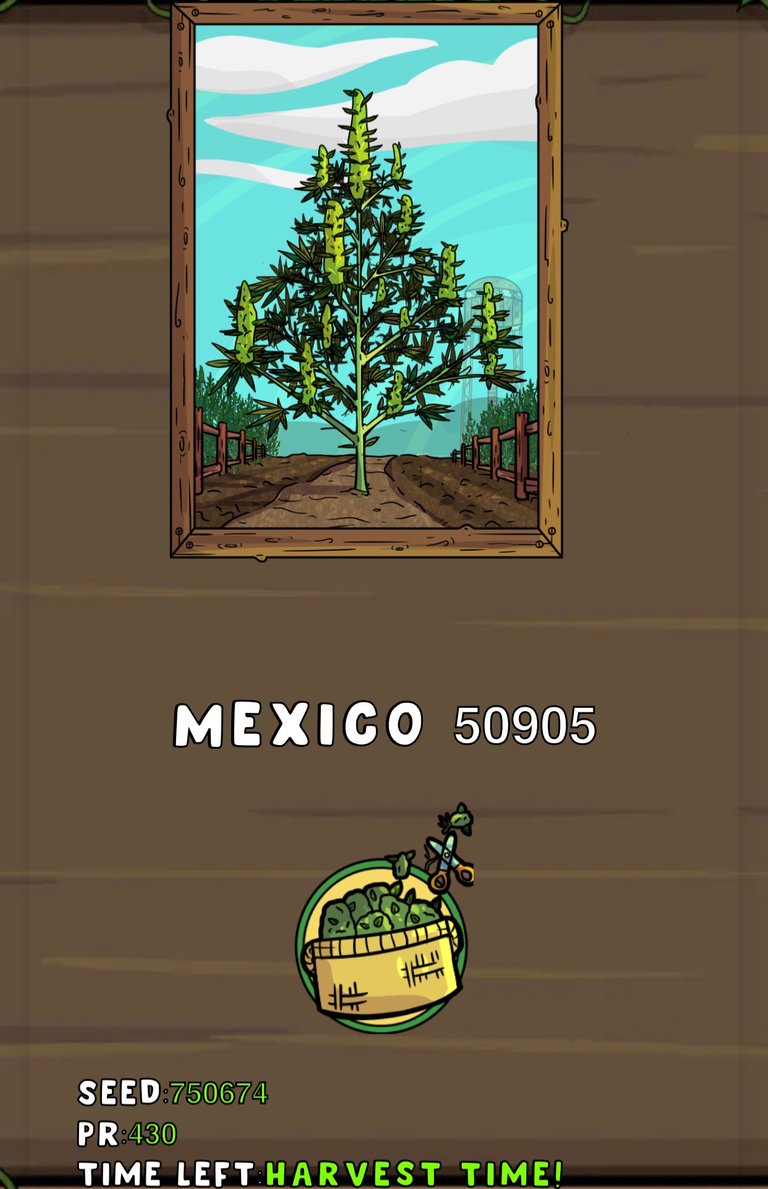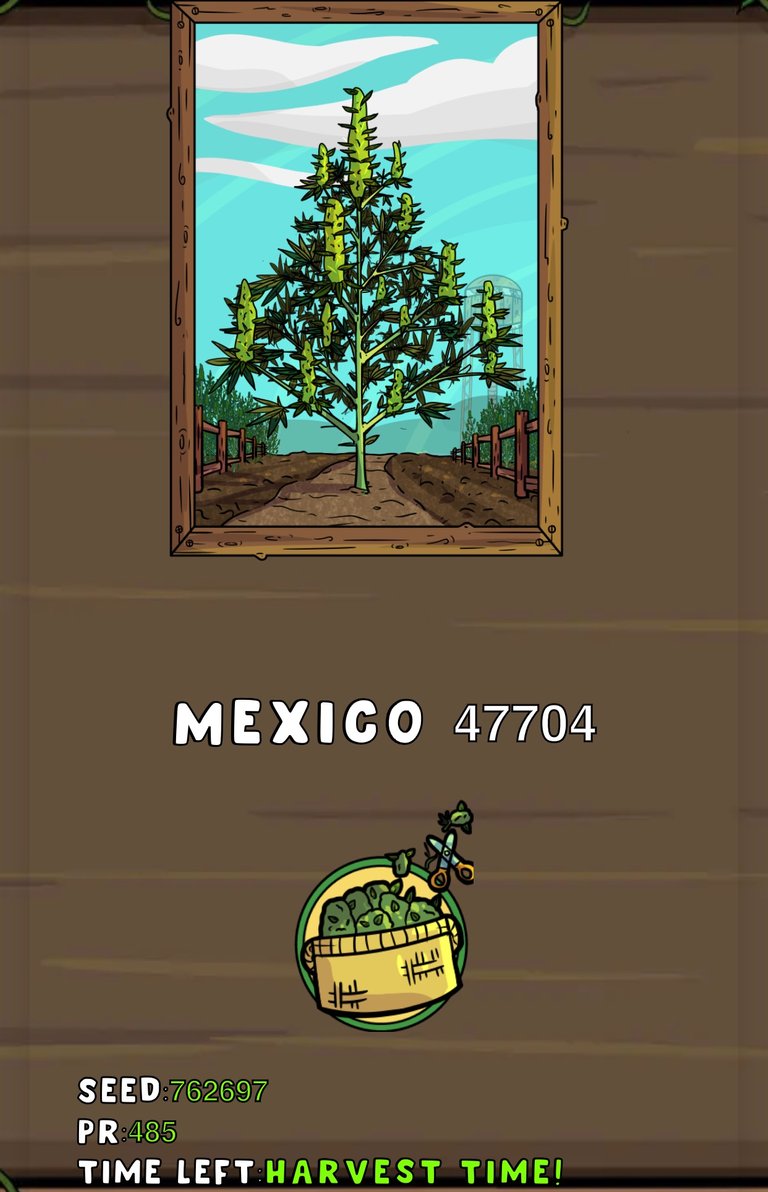 ---
Kept an eye on Splinterlands and got an early start on getting my quest done from yesterday to try and get the reset a little earlier.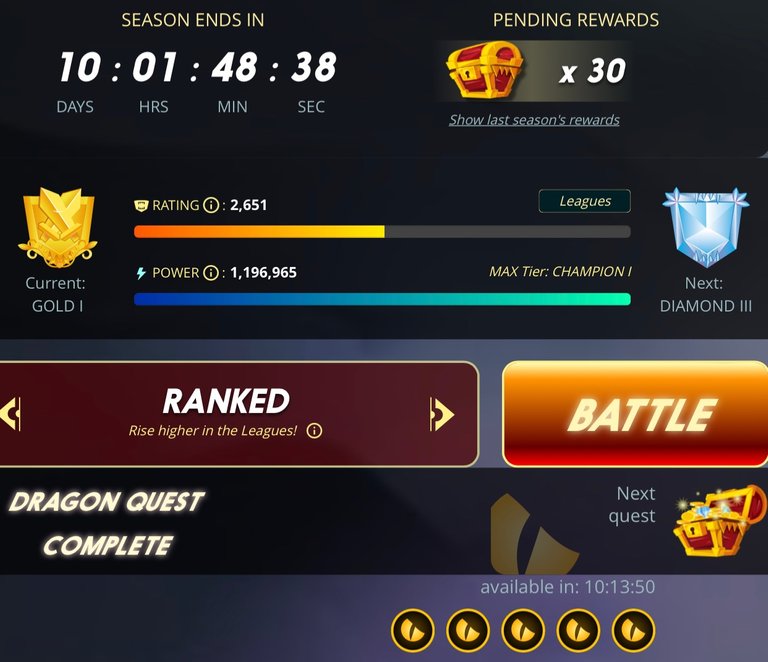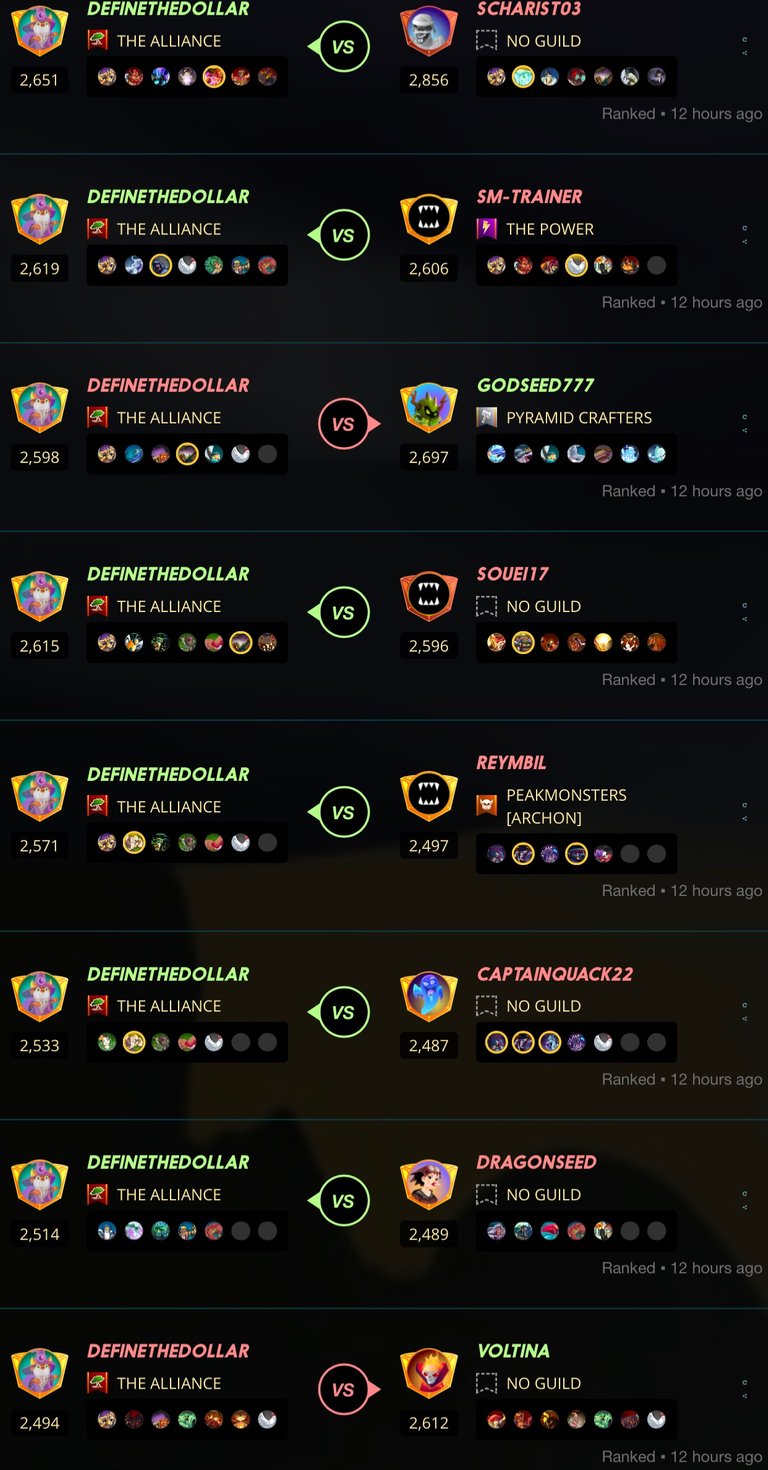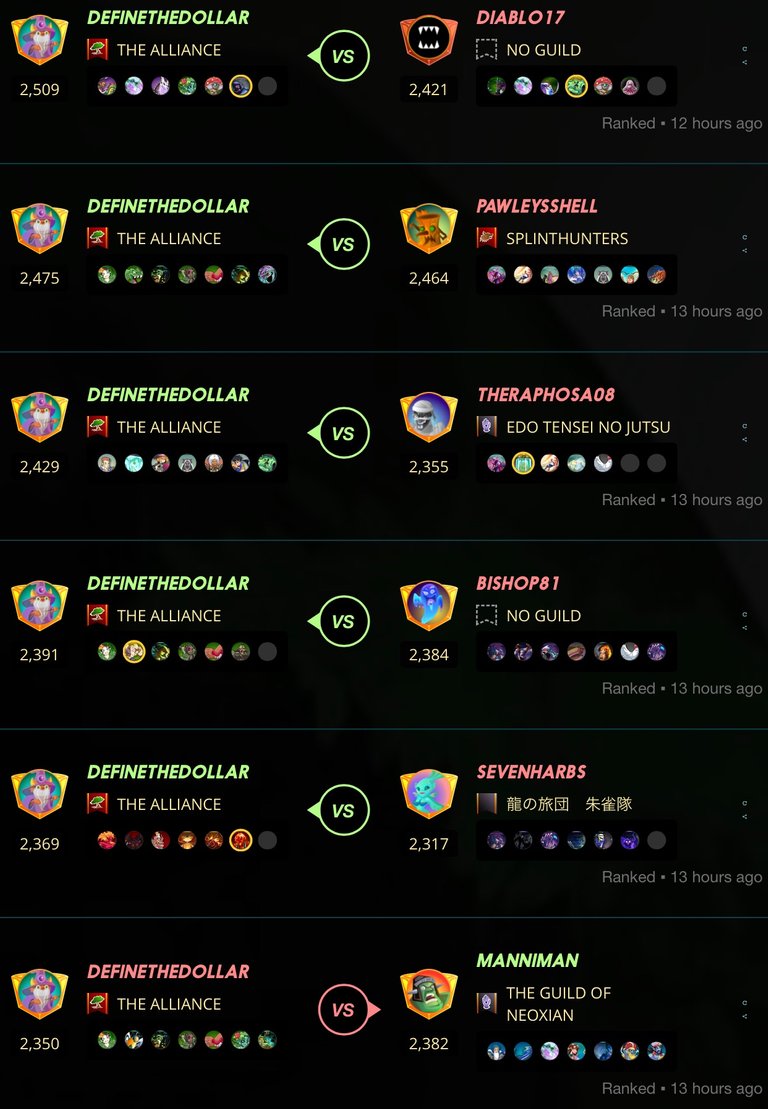 Made some progress in the ranks, but finished out the neutral quest still in Gold II. Got a nice chunk of DEC and a rare: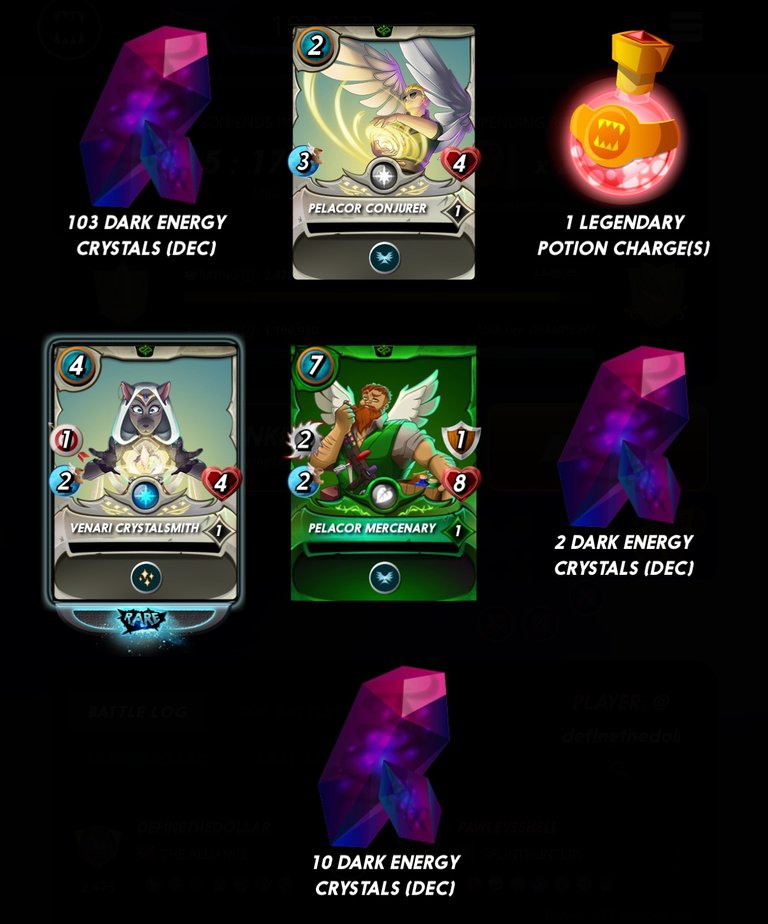 Got Death splinter for my quest today, but switched and got Dragon instead. Did pretty well with that as well and broke up into Gold I 💪: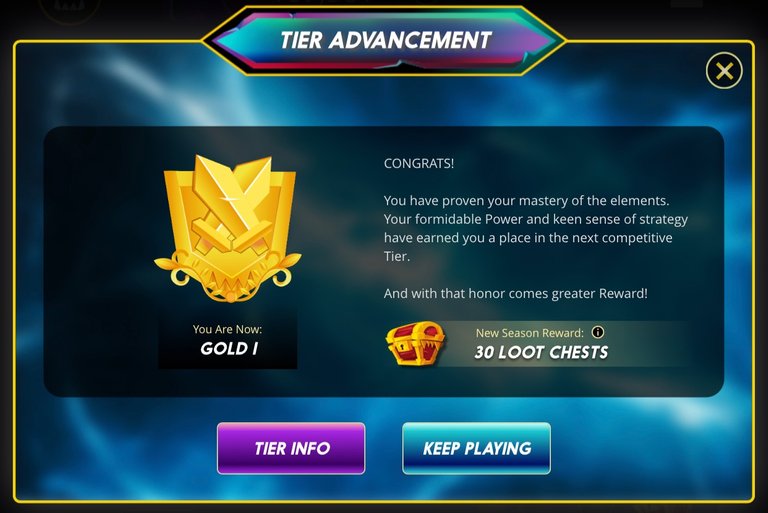 Got the Dragon quest done in Gold I and got pretty good rewards again! Another rare (the same one) and a pack that I'm going to hang onto for the drop points:
Like I said before, I did move some vouchers out and went on a selling spree! Otherwise, staked the SPS drop for today and was quite pleased with myself that a got a solid chunk of liquid HIVE to play with. 🤑😁
---

Wordle 335 6/6
⬛⬛🟨🟨🟨
⬛⬛⬛🟨⬛
🟨🟨🟨⬛🟨
🟨🟨⬛🟩🟩
⬛🟩🟩🟩🟩
🟩🟩🟩🟩🟩


Daily Quordle 116
8️⃣7️⃣
5️⃣3️⃣


Daily Octordle #116
6️⃣🕛
8️⃣7️⃣
4️⃣5️⃣
9️⃣🕚


Daily #96
1️⃣4️⃣⬛1️⃣3️⃣
1️⃣2️⃣⬛1️⃣5️⃣
0️⃣5️⃣⬛0️⃣4️⃣
1️⃣1️⃣⬛1️⃣6️⃣
0️⃣6️⃣⬛1️⃣0️⃣
0️⃣7️⃣⬛1️⃣7️⃣
1️⃣8️⃣⬛1️⃣9️⃣
2️⃣0️⃣⬛0️⃣8️⃣

---
Average Last 7 Days: 15,770
Lifetime Average: 14,947
10k per Day Streak: 69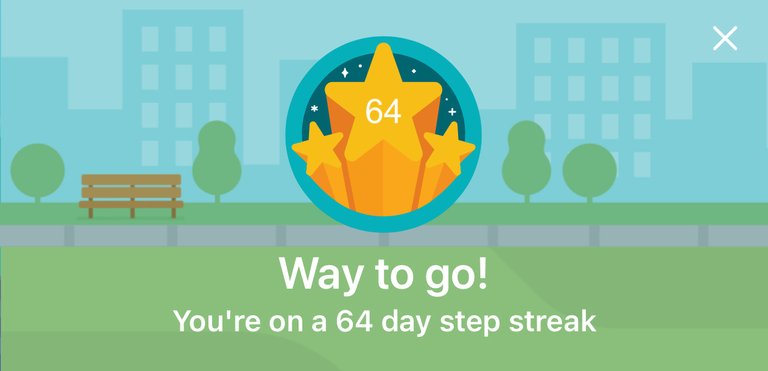 Longest Streak: 204

Distance on shoes: 781.62 km
Distance on hikers: 67.07 km
#AutomaticWin Tally: 421
#AutomaticWin Streak: 0
Longest Streak: 53
#TripleTen Tally: 118
#TripleTen Streak: 0
Longest Streak: 7
#DoubleDay Tally: 229
#DoubleDay Streak: 0
Longest Streak: 37
Highest Floors: 120
Highest Daily Steps: 41,528
Zombies evaded: 0/0
Mindfulness Diary:
Health: 86%
Satisfaction: 85%
Energy: 86%
Productivity: 69%
---
Referrals: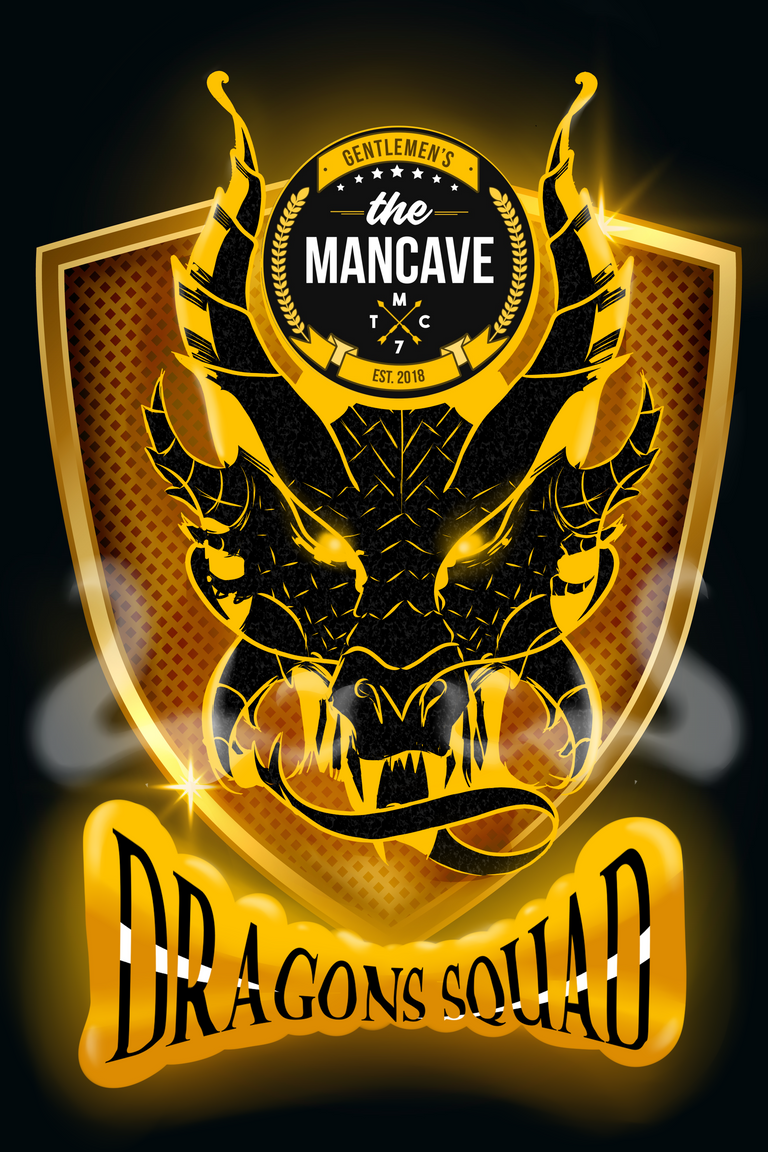 Power up and Hive on!
---
---