Nov. 11, 21: Routine, Early Teaching, Errands, Oculus, TV, and Games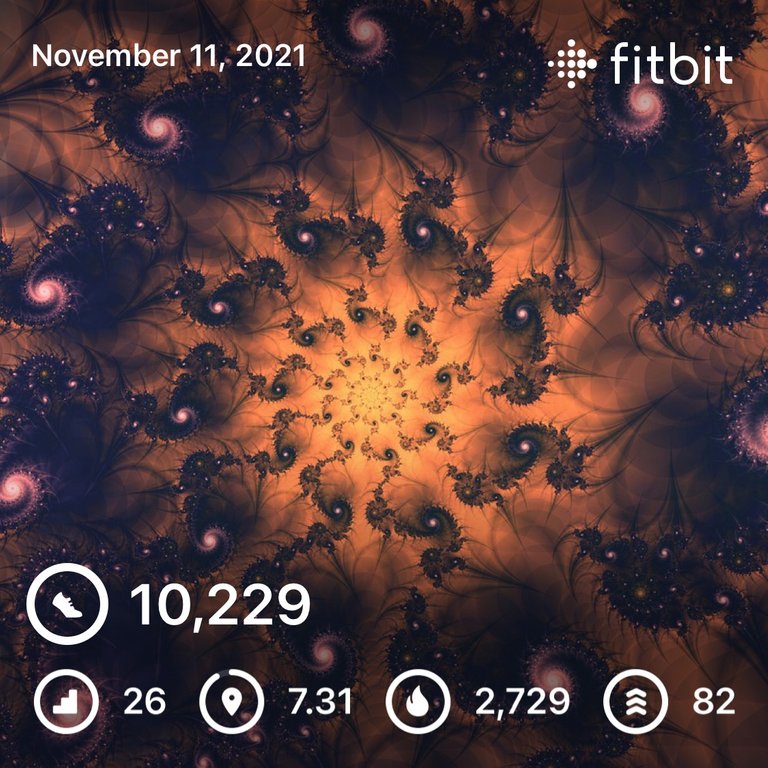 [Its HiveFest today, woot! 🥳 So trying to get myself ready and get my stuff done before I go into VR for an extended period. Also got furnace guys coming for annual maintenance in the afternoon, so trying to get things presentable as well.]
Well, it had been about forever, but I finally slept nine to six and got a full eight hours! 🤩 I will admit that I slowed down in the afternoon and didn't really accomplish much, but it wasn't dragging to the point of wanting to lay down, so that was a definite improvement!
Not too much going on during the usual morning routine. BTC posted up another all time high at $69.5k, but then turned around hard from there. MATIC is getting wicked slammed as well now and FIRE continues to slip, so I'm back to losing well over an ETH on that bullshit. I've tried to hang in there and not capitulate, but I think I'm holding the bags more or less right now.
The drive in was a little rough today since they had the highway 🛣 closed down to one lane, but even though it could have been quicker if people weren't selfish assholes, I did get there with some time to spare.
Even though, in honesty, it was off-topic, we are well ahead of the schedule in class, so I spent a bit of time trying to explain the fractional reserve banking system and how the "money" the students think is in their bank accounts simply doesn't exist.
After, we looked at derivatives and integrals in polar coordinates. It's kind of nice that we're getting a chance to spend some more time on polar and parametric equations, it's usually scrunched at the end…still don't get how we're ahead, don't think I skipped anything, but we'll be fine.
The drive home was easier. Grabbed a sandwich for lunch and then headed into town to run my errands for the week. Just went to the puffity-puff store and back, well, the bank too, but that was it.
Spent a little while shifting around some of my delegations and checking out the new BXT token that was airdropped. I think it looks interesting, but I didn't actually get any, Solairitas did (I assume for SIM holdings); the income depends on people using the service, though, so it remains to be seen how successful it will be. I've never used it, but lower fees are a good draw.
When I got home there was a new Beardo Benjo video on YouTube showcasing a new, open world, superhero simulator for the Quest that came out today: Resist. I watched the first level or two and it looked like fun, so I got it.
I still haven't finished Resident Evil 4, but I did get past the baddies I was stuck at and have made some more progress. Still, it's easy to get distracted by new games…played the new game and started to get a little better at the movement until the motion hit me hard and my stomach said "no more today." It's pretty good so far, and the upgrade trees make it look like there's a sense of progression to the game. So far I've only done like the beginning and training missions, not really gotten into the full game loop yet.
After I got my stomach to settle down somewhat, Wenche got home and I reheated some leftover pizza for dinner. We watched the end of Downton Abbey (thank God!) and I played endless hours of Splinterlands. After, I put on some Paradise PD to balance out the drama nonsense. 🤣 Watched a couple episodes and then was out.
---
Holy crap! I suppose that I shouldn't be surprised that dShitty would crank the shitty knob to eleven, amazed that it took this long, fricking slackers! I can say that four does, sure enough, equal four so at least there's that. 😛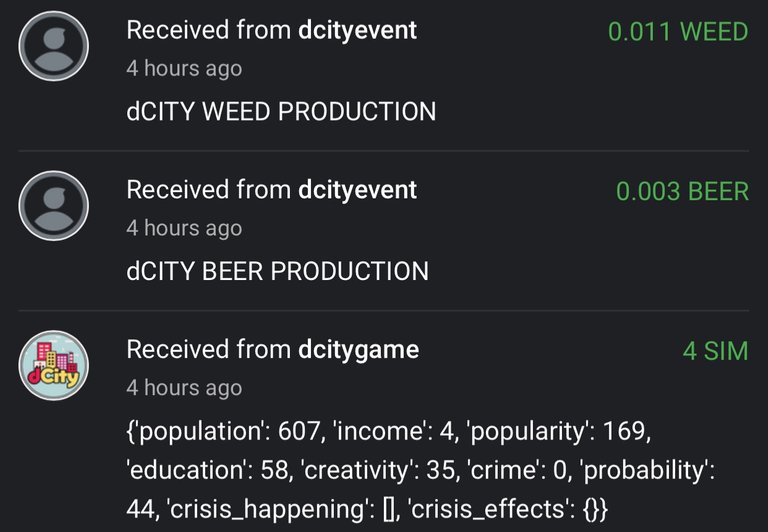 ---
So long as my time and effort are locked behind paywalls, CryptoBrewmaster can suck on my schmegma.
---
Just went in to Rising Star a couple times today. Did a lesson early and then a mission when I thought about it later in the day. Logging in is still a major pain in the ass and I'm beginning to think it isn't worth the hassle or effort.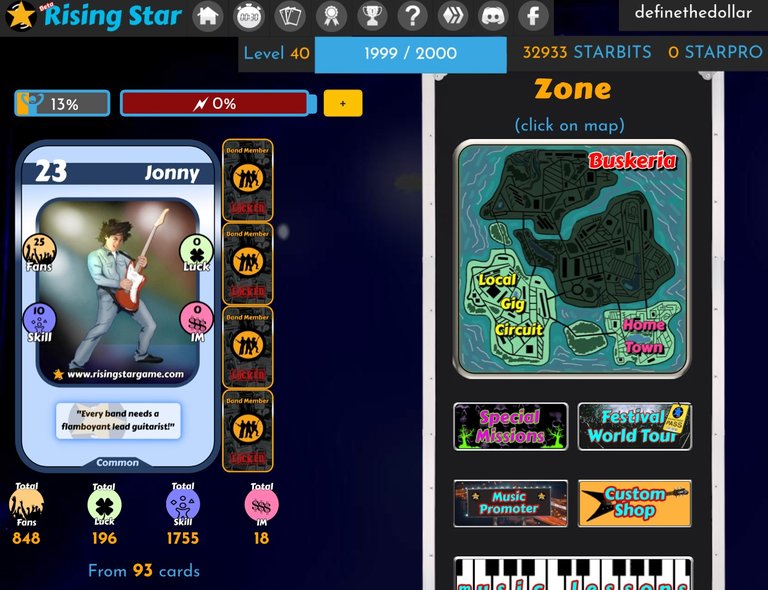 ---
Unreal! Splinterlands suuuuuucked today! I did make progress, but every time I went to get my quest done, I would start down a losing streak! 🤬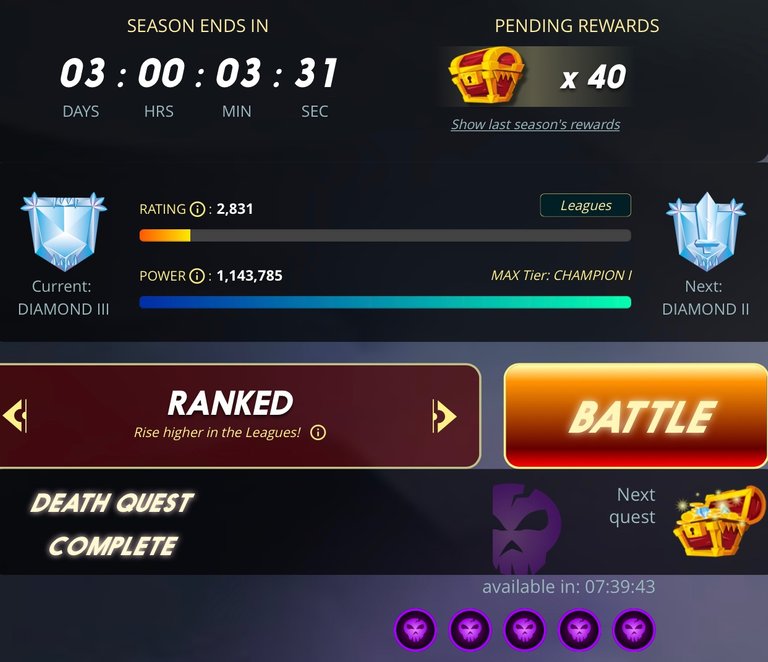 Couldn't fit all the battles in my history. I played for waaaay longer than I wanted to and finally rage quit for the night. Really didn't want to have to play in the morning, and it wasn't much better.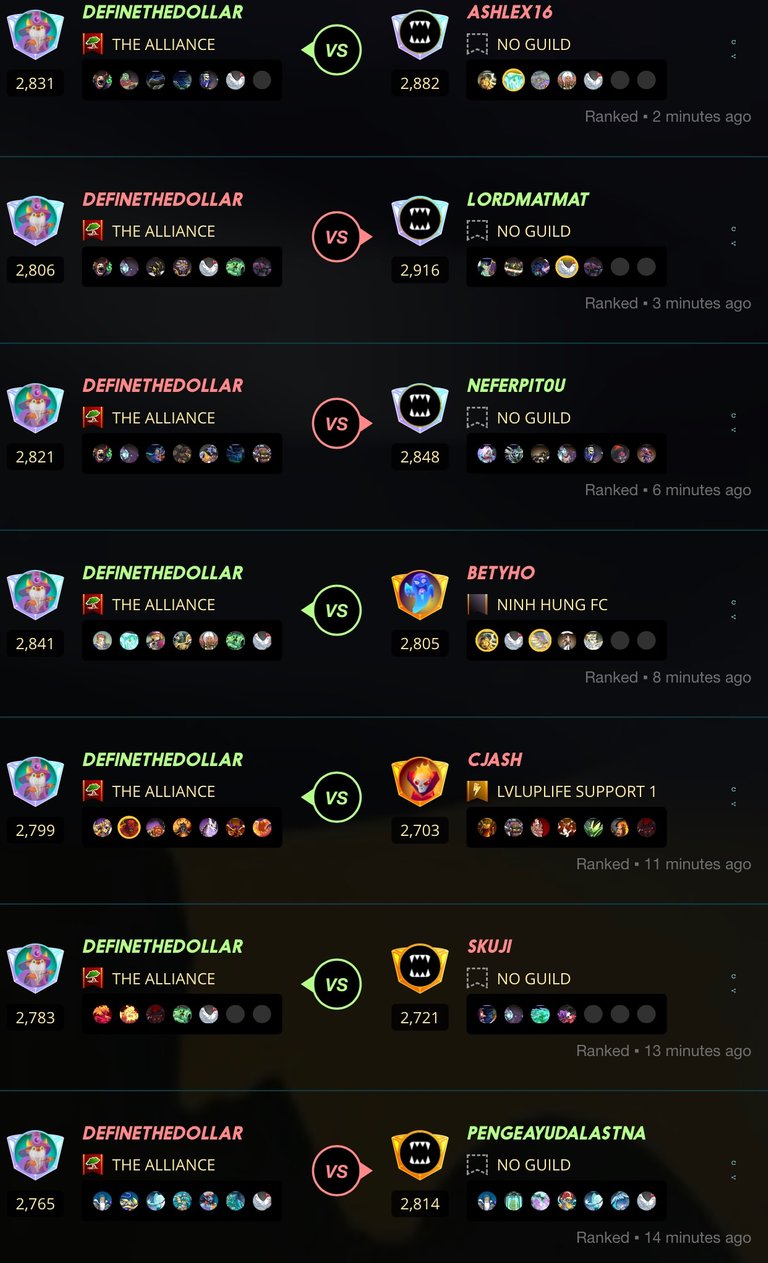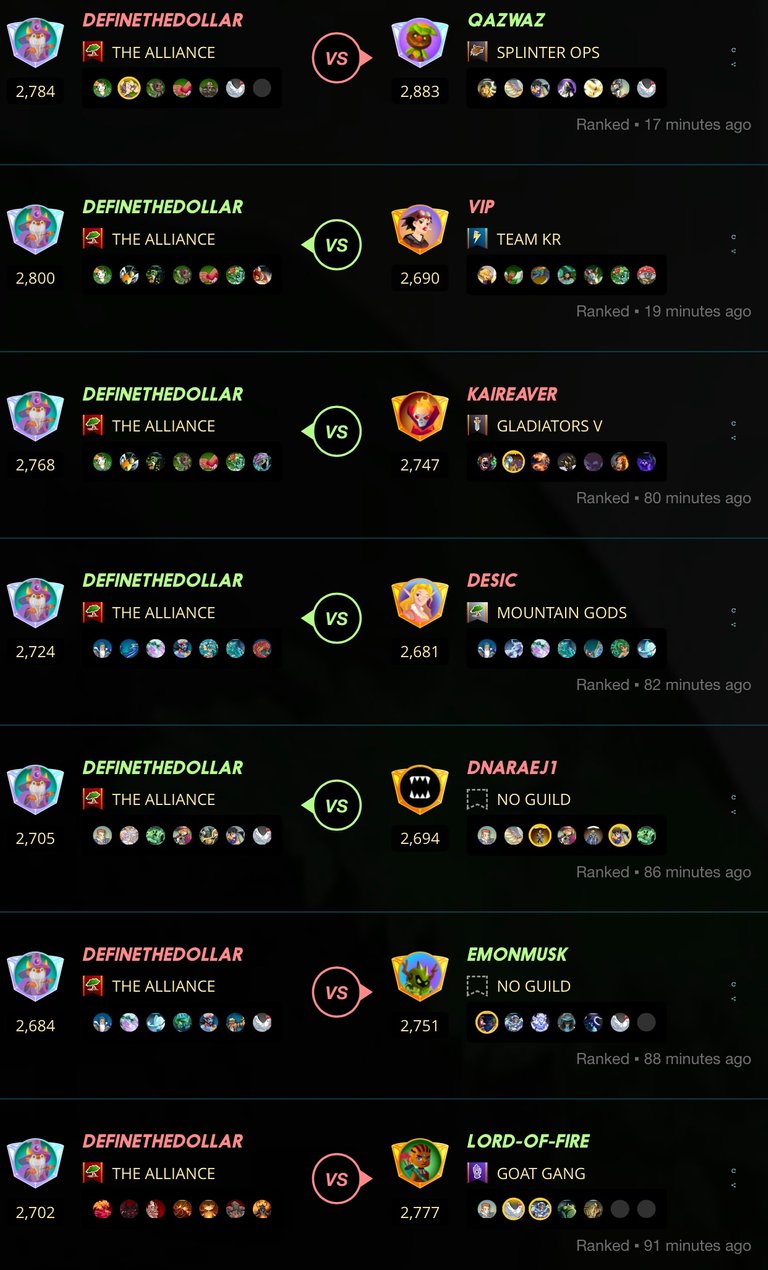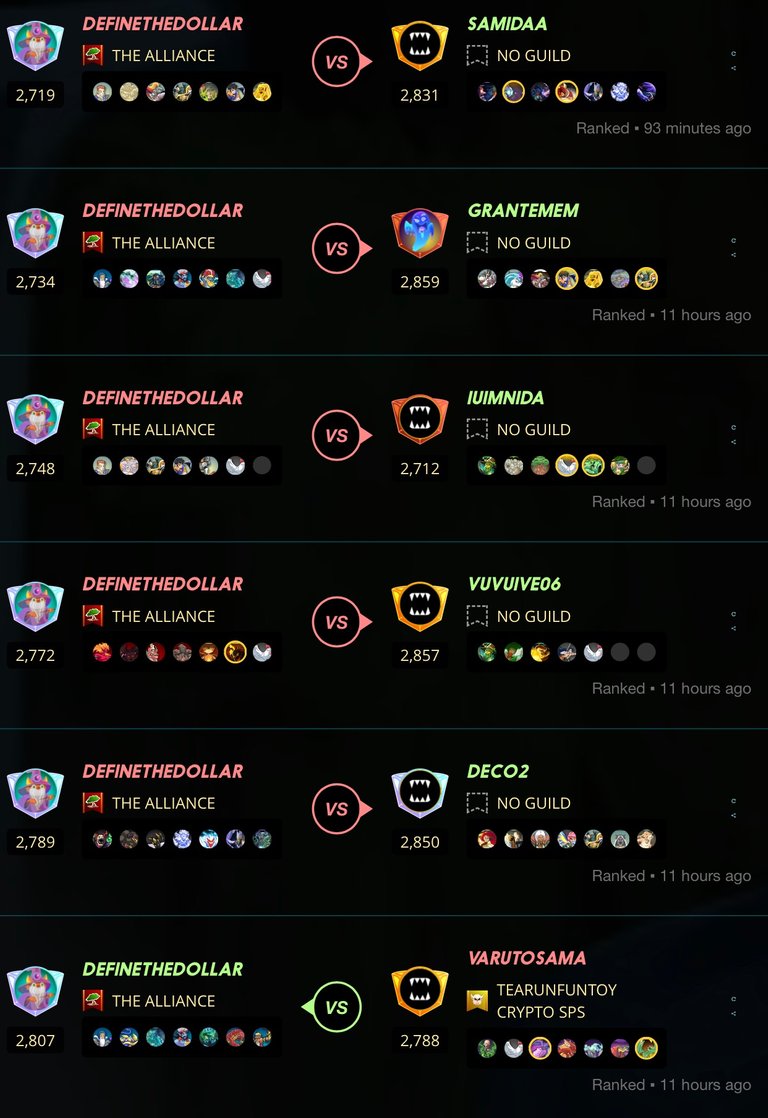 I did break up into Diamond with three days left in the season. 💪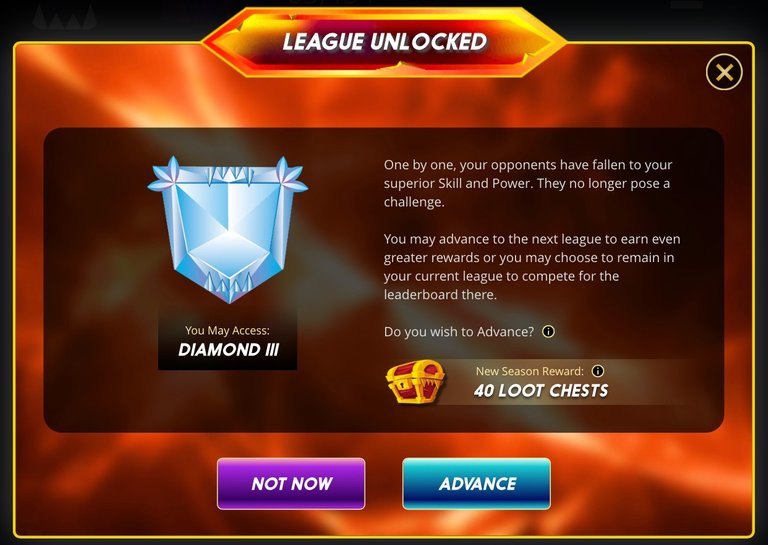 After hours of having one more win left to complete, losing, fighting back into Diamond, and losing, I finally got my Death splinter quest done. Rewards were alright, but didn't quite cover how painful it was to get them: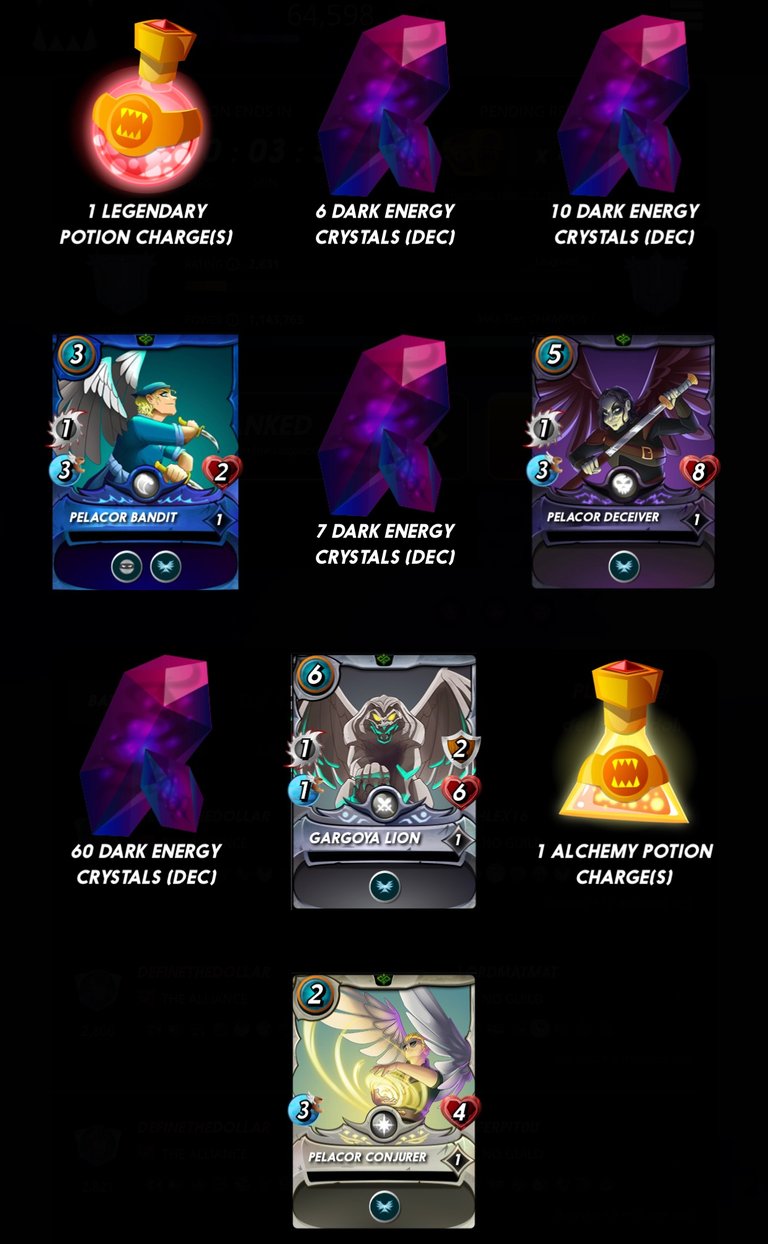 Not sure why, but I did buy ten more presale packs. They were even more expensive than when I decided to wait, so really not sure what possessed me, but I've got a hundred now, which guarantees me two special cards if I understand correctly.
---
Average Last 7 Days: 13,276
Lifetime Average: 15,413
10k per Day Streak: 48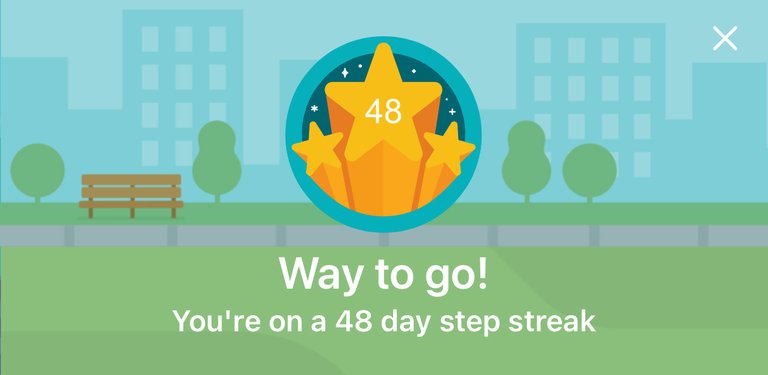 Longest Streak: 204

Distance on shoes: 720.24 km
Distance on hikers: 64.92 km
#AutomaticWin Tally: 421
#AutomaticWin Streak: 0
Longest Streak: 53
#TripleTen Tally: 118
#TripleTen Streak: 0
Longest Streak: 7
#DoubleDay Tally: 229
#DoubleDay Streak: 0
Longest Streak: 37
Highest Floors: 120
Highest Daily Steps: 41,528
Zombies evaded: 0/0
Mindfulness Diary:
Health: 87%
Satisfaction: 77%
Energy: 78%
Productivity: 77%
---
Referrals: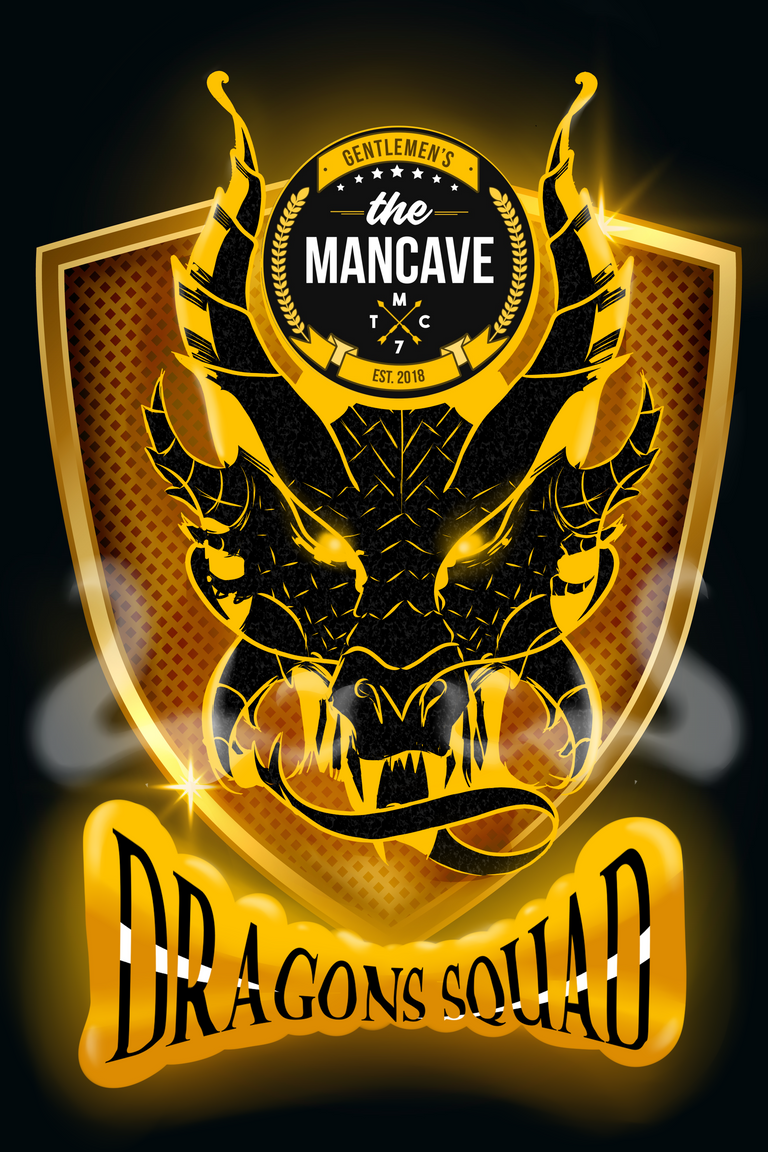 Power up and Hive on!
---
---