Nov. 11, 22: Routine, Walking, Quest, Crashing, TV, and Games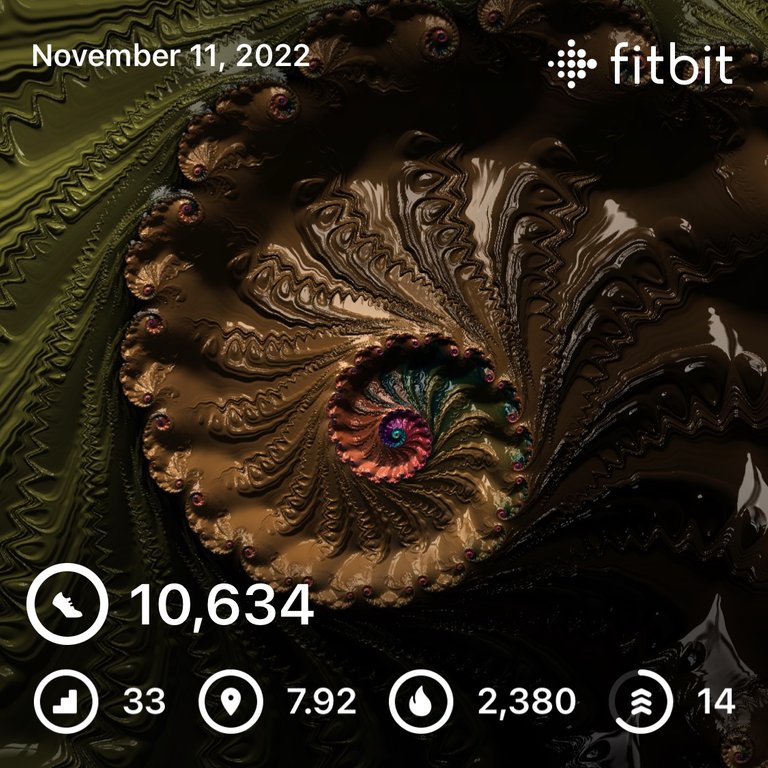 Man! Today was kind of a rough one…couldn't seem to summon the motivation to do much of anything at all. 😭 Got to bed around ten last night and was up around six this morning…but I definitely could have do e with another hour (actually the hour that I was short).
Got another early start on the morning routine. Cryptos had bounced there momentarily, but it looks like we're pulling back again; may test support (and hopefully not break it). I guess ETH went up a bit and my other alts went down a bit, so I lost a good portion of the losses I'd made back…so annoying waiting years just to try and get back to where I would have been had I done nothing at all and just let it sit in my wallet as ETH. 🤬
I suppose, otherwise, the morning was pretty usual. Did a little curation, shifted tokens, and got a super early start on my post. I got it done so early, in fact, that I scheduled it to post at ten and took the doggies out for a walk. (Mom's away for the weekend again, so she dropped Lady off around nine and she's staying with us for the weekend).
Honestly, it was a little tough wrangling the two dogs by myself. Dude wanted to go faster and was pulling on me every which way and Lady was kinda' lagging behind going at her own pace, so it seemed like the one block was going to be enough sniffing and peeing and I cut it a little bit shorter than usual.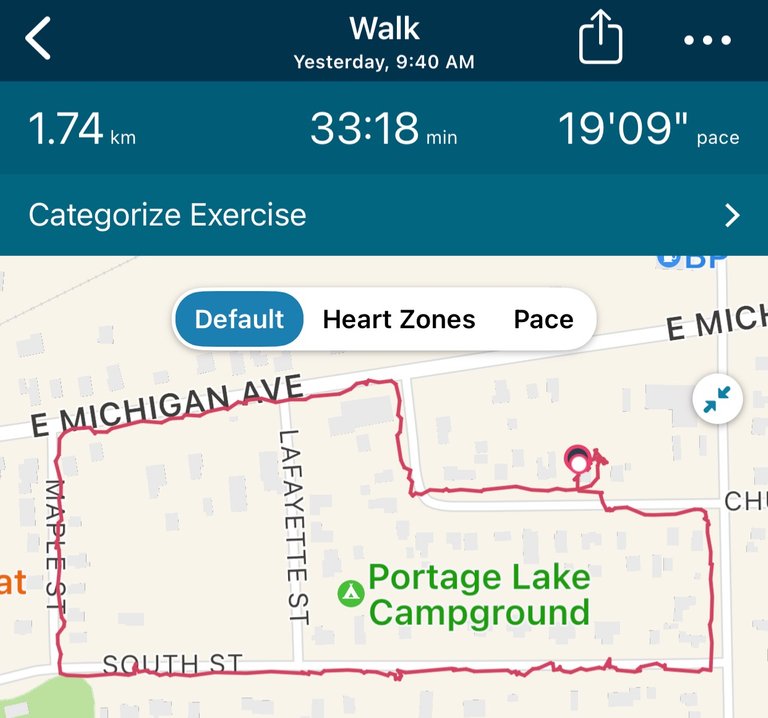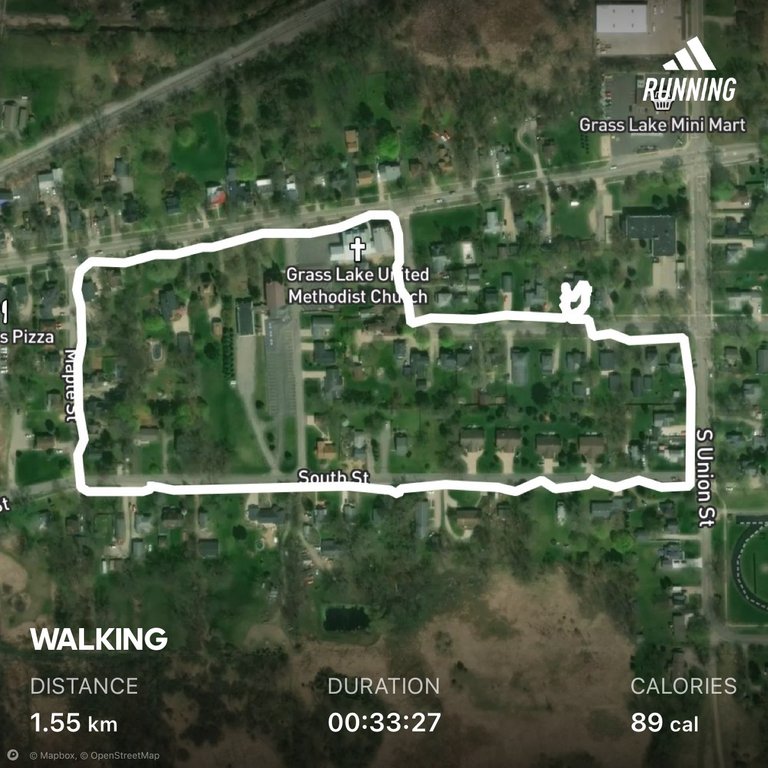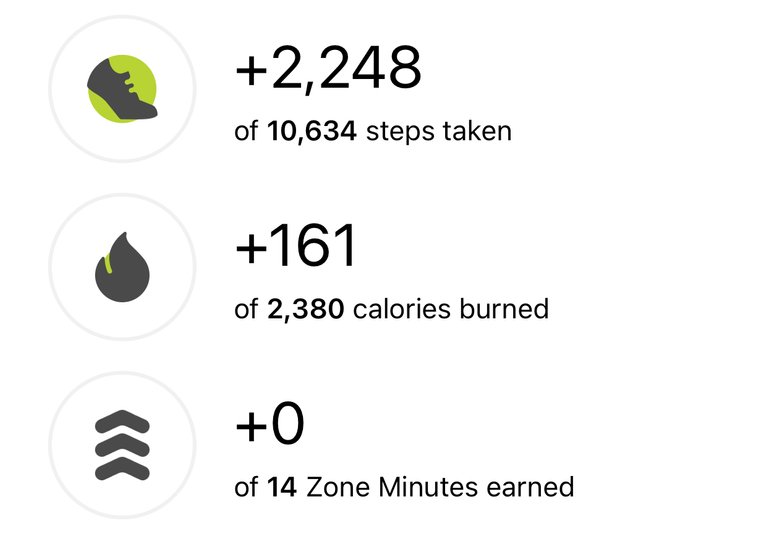 Not quite as warm out today as it was yesterday, but still, not bad at all; especially for November! 😮🤩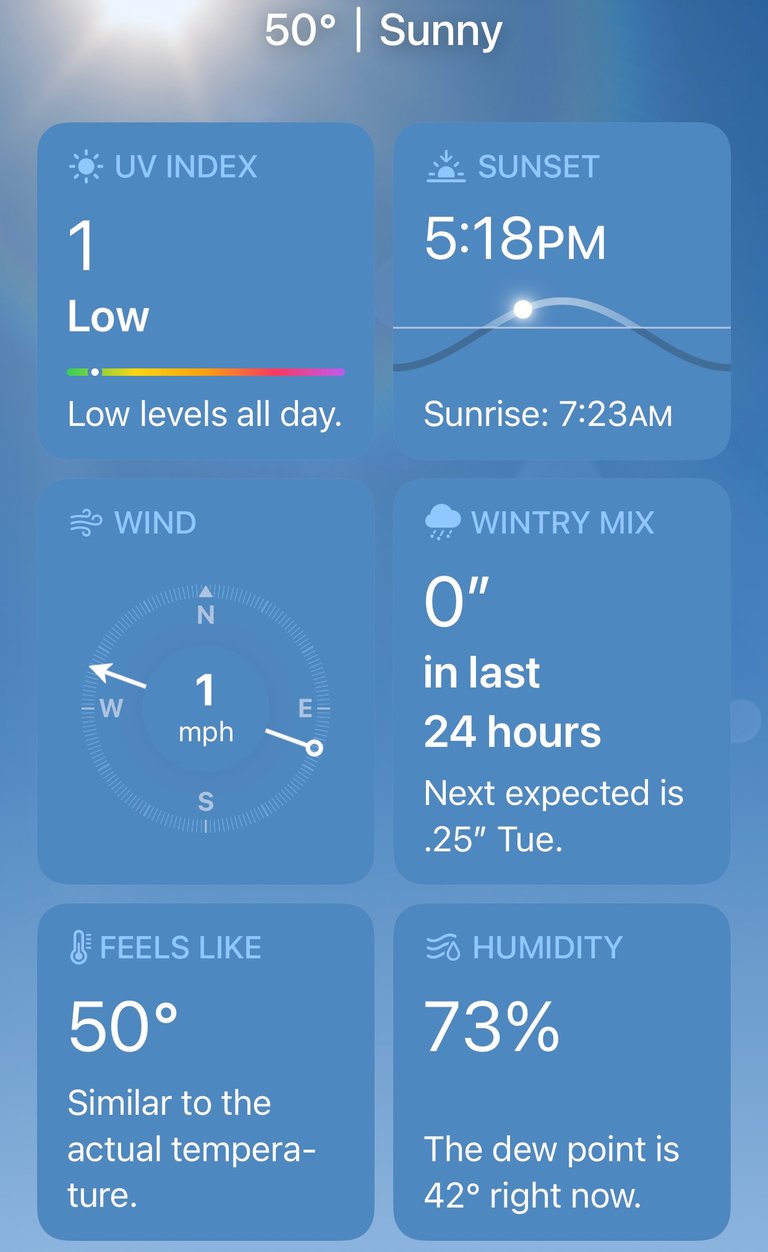 There was a bit of cloudcover starting out, but it burned off soon enough and it was fairly clear skies.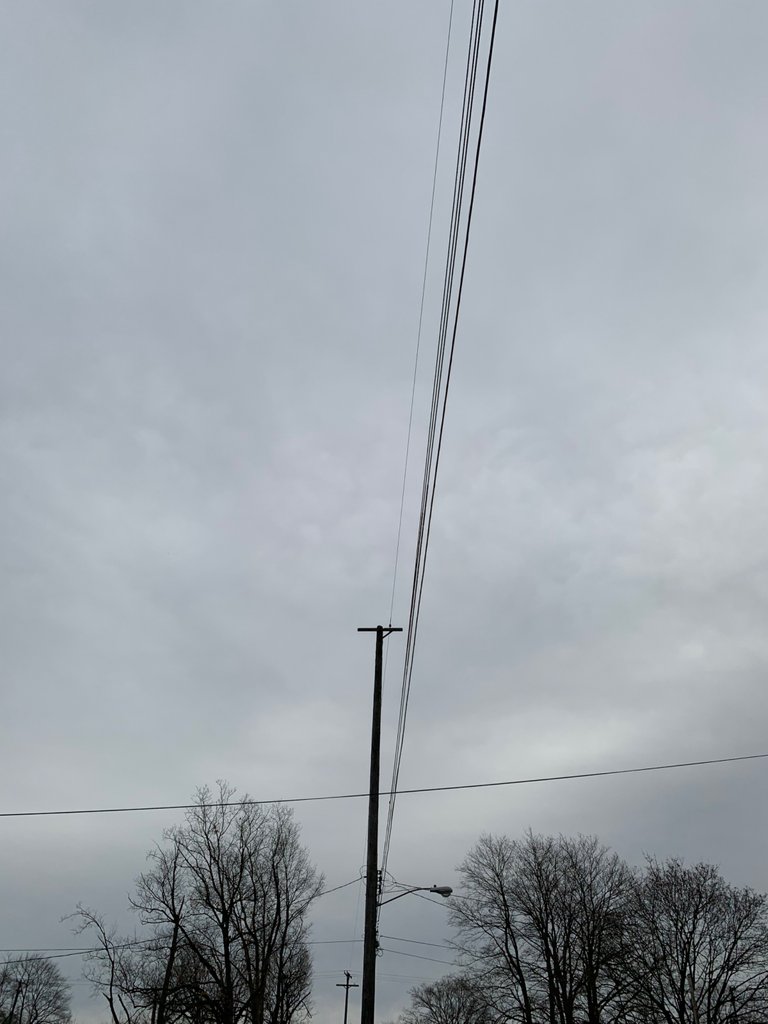 After we got back, it wasn't even lunch time and I struggled with myself that I should try and get something accomplished…I did, sort of. I busted out the quest and finished the four hundred piece version of the Blue Temple I'd been working on the last few days.
Worked a little on another one that I'd started a while back of a ruin in Scotland or somewhere…it's a tough one, though, lots of pieces look really similar.
By then it was lunchtime and I quit out, gave the animals their lunch, had my sandwich, and then absolutely hit the wall hard. Despite feeling bad about myself, I laid down (didn't even bother to turn the tv on) and crashed out for about an hour or so. 😴
I forgot to turn off my weekly Pizza Trivia alarm (we didn't have it Friday this week either) and it got my up at three five or take. Felt blegh and groggy and awful for having gotten nothing done all day, but the best I could muster was to take care of the dishes in the sink, clean up in the kitchen a bit, get some cereal for dinner, and head back to bed.
Well, not really back to sleep, but I put on another movie I bought a while back and figured Wenche wouldn't be all that interested in, an old Arnold Schwarzenegger flick: End of Days. Was alright, at least not preachy like most movies nowadays with some woke message being crammed down your throat…even getting annoyed with YouTube videos. I try to watch an update about some scientific discovery and there always seems to be some (even not really related) agenda being pushed either about gender or climate change…like about a discovery at the LHC that then wanders off talking about how much energy it uses and how that relates to climate change, for example, or the environmental impacts of building such big projects. 😡
Anyway, that was more or less the entire day…did my post, took a super short walk, ate, slept, watched a movie, did some dishes. My legacy on this planet shall live eternal…this universe is much better now for my having existed. 😛
Wenche had an appointment after work and so didn't get home until late, around ten or so. I put on another show…can't think of it now, the sitcom about a supermarket, and fell asleep not long after.
[Got a stupid early start on the morning routine this morning…finishing up with my post now and it's only ten till nine! What do I do with the next hour? Deal with HashKings, perhaps? There are events happening over on Pizza Discord today…maybe try to accomplish something early so I don't feel so bad messing around on Discord.]
---
This is amazing!!!! Yet another day of no crime or crises or any additional shittiness on dShitty and my actual income has remained at thirty SIM for like three days in a row. 😱 I fear what is to come…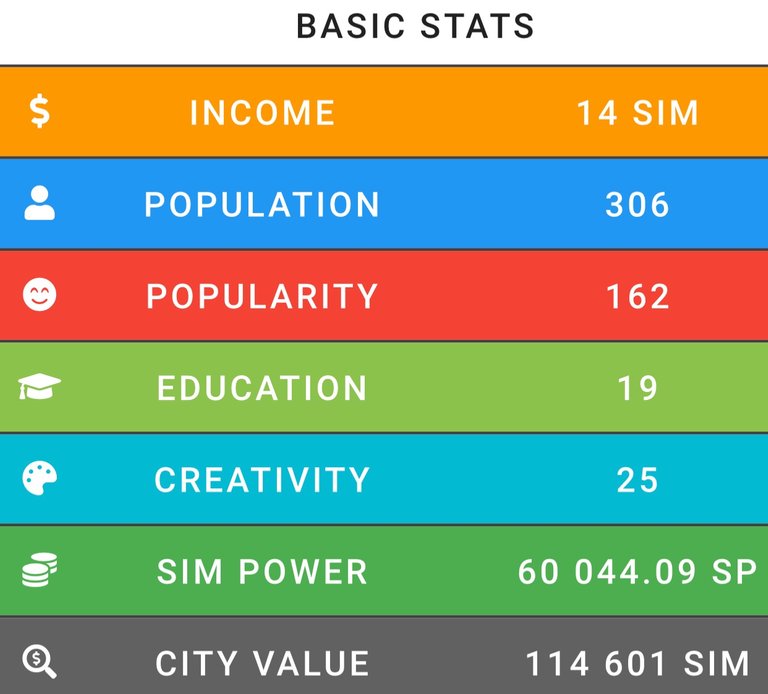 ---
It had been several days that I had zero Ego on Rising Star, so drunk fans were inevitable. For now I'm just keeping on with missions until they expire and I can see where my Ego is actually at.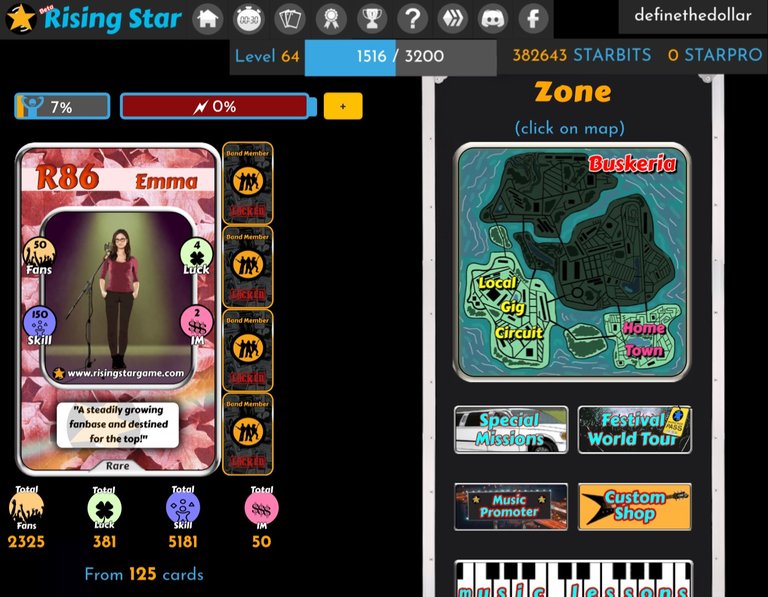 ---
Been feeling really bad about myself that it's been so long since I made any progress on the website…sitting down at the computer and dealing with this instead of working is nearly unfathomable, but it's annoying the crap out of me now that it's just been sitting there, so I guess I should take care of it.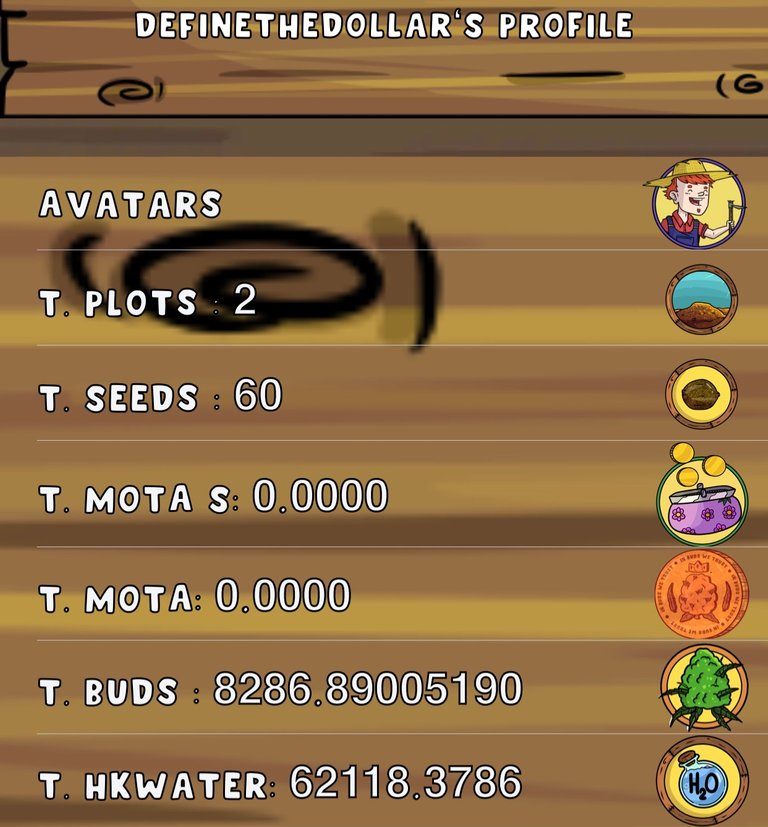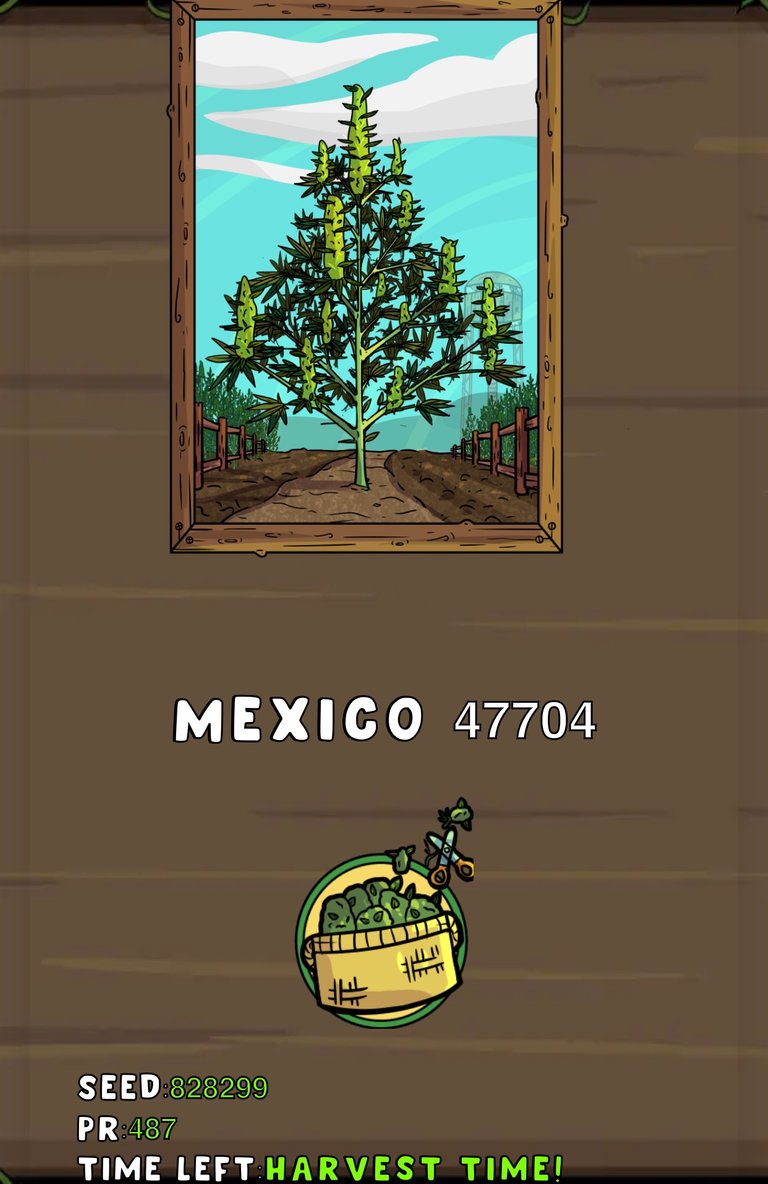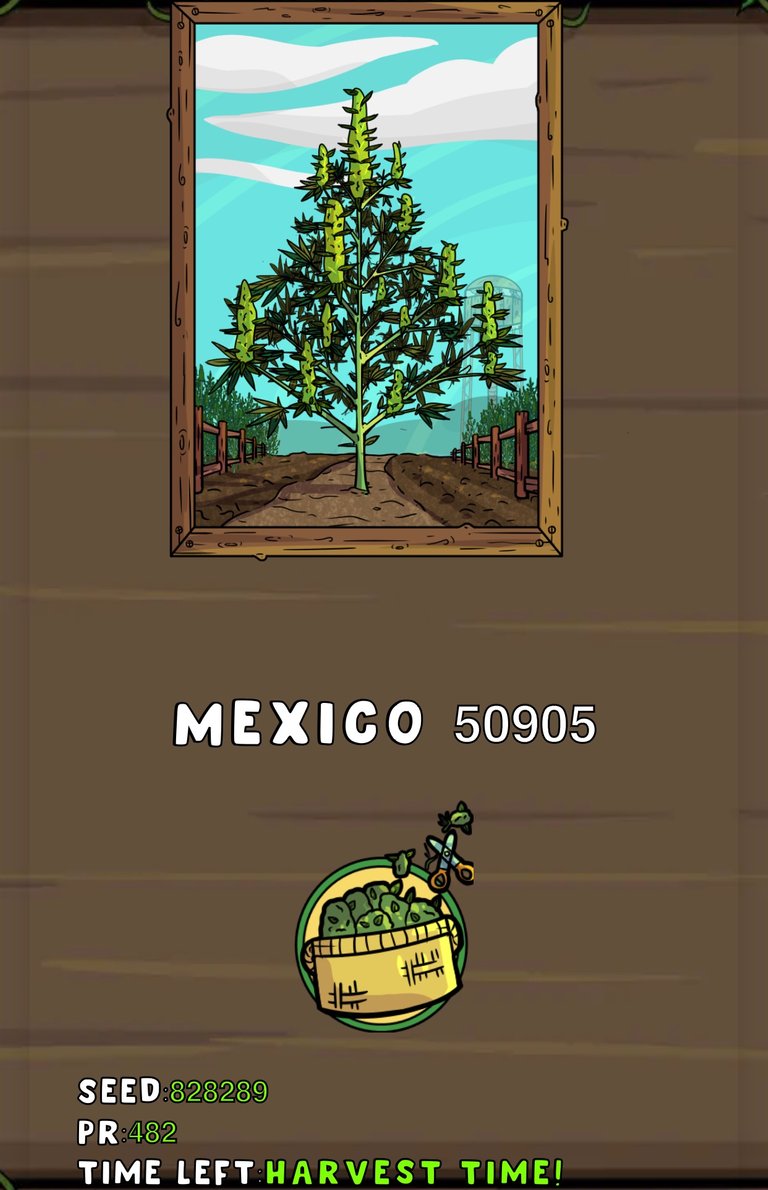 ---
My Splinterlands rental income rose slightly today to $3.1, which is keeping my daily average around $3, perhaps somewhat lower. I suppose there's several factors involved in that, though, since DEC is priced in HIVE and then HIVE is priced in dollars…one goes up, the other goes down and I get basically the same.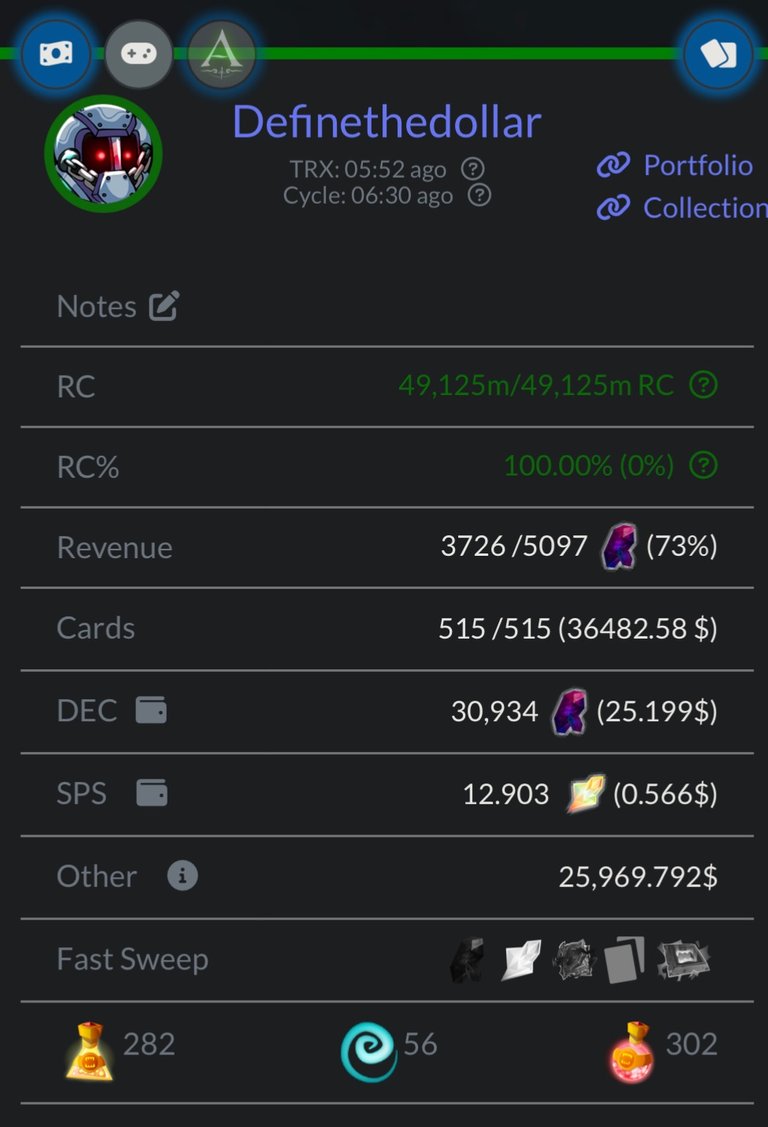 Claimed my SPS interest for today and had enough to move the liquid out to the market. I sold off my vouchers yesterday, and I do have a purpose for raising funds, but I didn't sell them out yet; they'd gone up by about 3%, but it seems like that was from a much lower position; a hundred was only worth like $5. 😢 Although, not that I think about it, that's about fifteen HIVE…maybe I should check it again.
---
Average Last 7 Days: 14,255
Lifetime Average: 14,674
10k per Day Streak: 33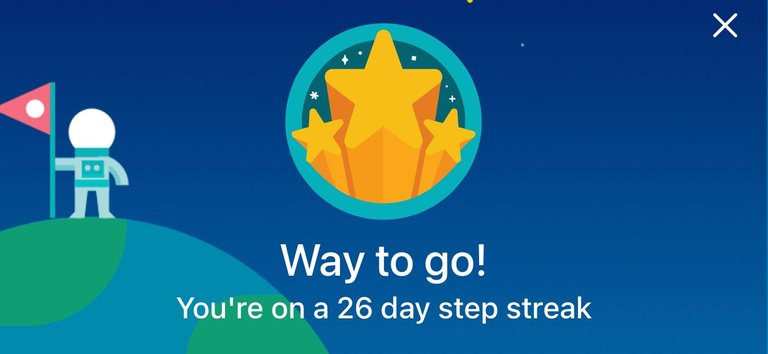 Longest Streak: 204

Distance on shoes: 1178.30 km
Distance on hikers: 67.07 km
#AutomaticWin Tally: 425
#AutomaticWin Streak: 0
Longest Streak: 53
#TripleTen Tally: 118
#TripleTen Streak: 0
Longest Streak: 7
#DoubleDay Tally: 236
#DoubleDay Streak: 0
Longest Streak: 37
Highest Floors: 120
Highest Daily Steps: 41,528
Zombies evaded: 0/0
Mindfulness Diary:
Health: 90%
Satisfaction: 80%
Energy: 80%
Productivity: 70%
---
Referrals: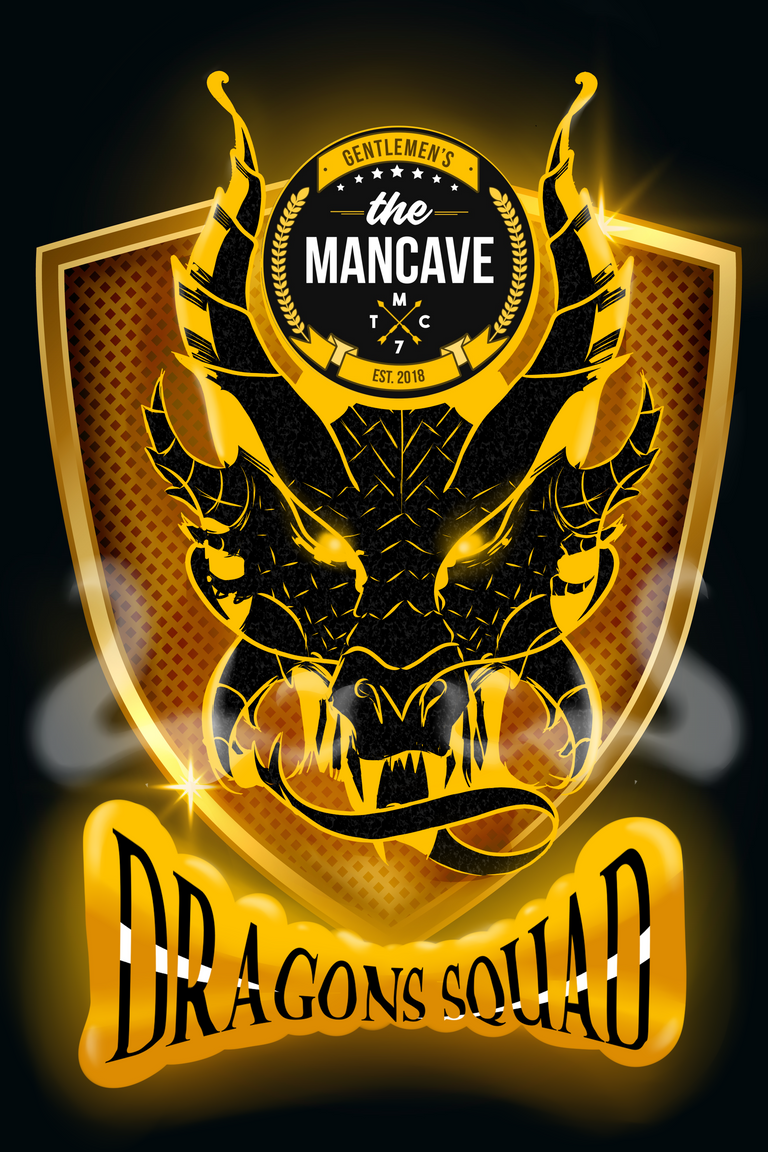 Power up and Hive on!
---
---