Nov. 12, 22: Routine, Gartic, Walking/First Snow, TV, and Games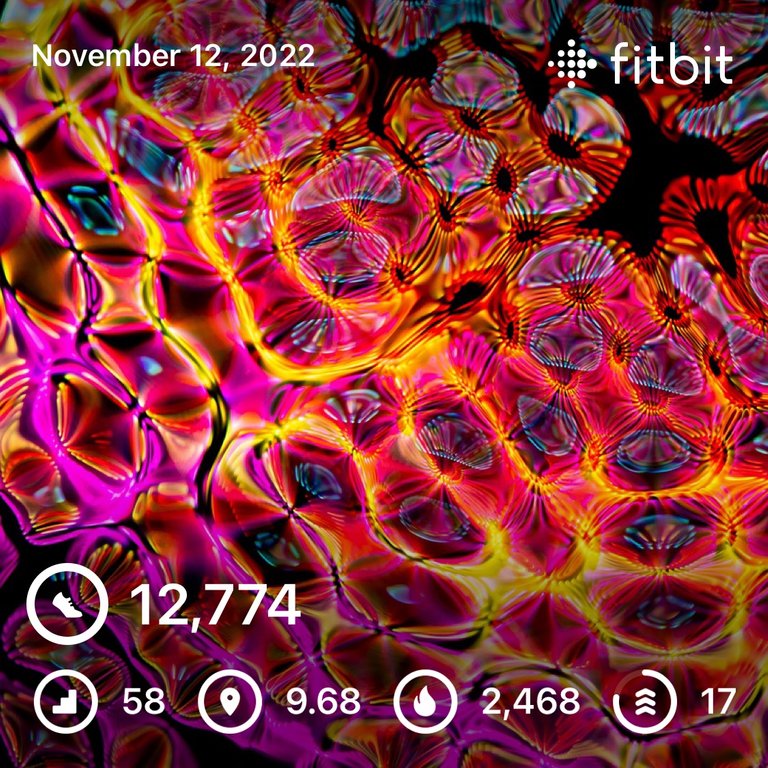 [Oi! Crap! I got to chatting over on Discord this morning and whoosh the time flew…quarter past nine now already and I'm not even finished with my post skeleton, let alone the text. 😱]
Got to sleep around ten last night, but kinda' slept shallow and was up pretty early…like five 😢, so I ended up a good two hours short again. Not sure whether to blame it on caffeine or the fact that I slept most of the afternoon yesterday. 😡
Did the usual morning routine and cryptos were looking a little uglier than they were. Not in free fall anymore, but the FTX and SBF news just seems to get worse and worse. I know better, but I do have funds on both Bittrex and Coinbase…makes me nervous even though they are US regulated companies. I've lost plenty already on CampBX, BTC-e, and several others; should probably do something about instead of trusting them…
I'm still doing relatively well on Polygon versus ETH, but not nearly as well as I was the other day; losing around .4 ETH now (instead of adding the interest to Solairitas 🤬🤬). Speaking of which, I do need to do an update post; been a really long time.
After I got my post done and shared, there were events going on over in Pizza server. I played Gartic this time and actually got quite a few of them and snagged some good PIZZA tips along the way. 🤑 I ended up missing Trivia again because we decided to take the dogs out for a walk despite the cold 🥶 and 100% chance of snow…worth at least two, maybe even three, hardcoreness points. 💪 Not only that, busted over five kilometers, so a proper walk indeed.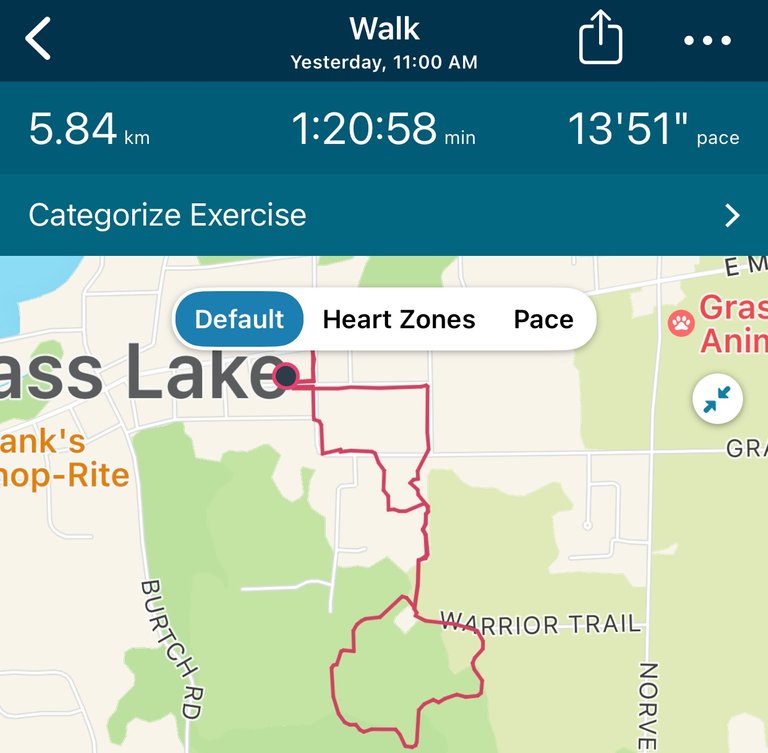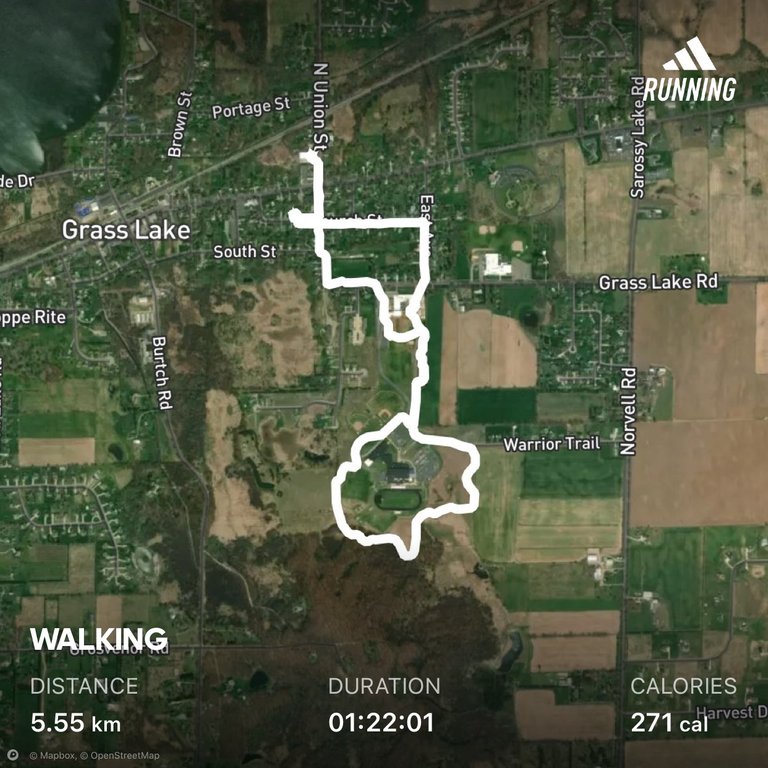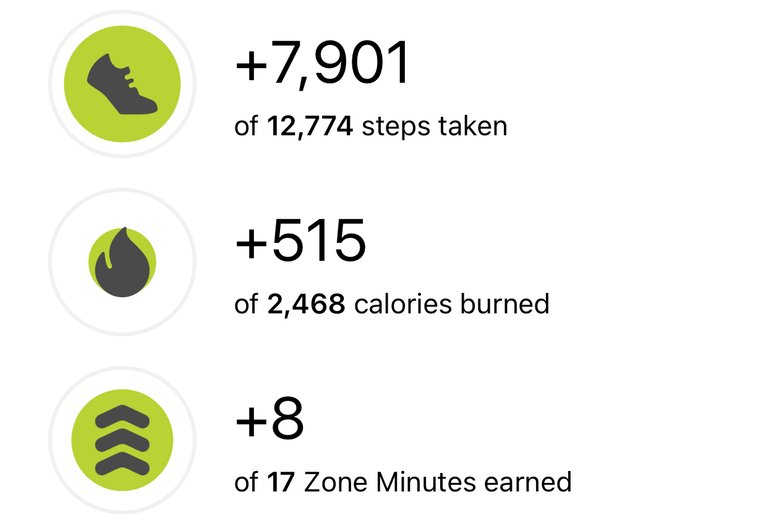 I was pretty bundled up, and even then with the wind 💨 I was cold. Gave me a good excuse to jog while the dogs were sniffing and peeing, though. 😁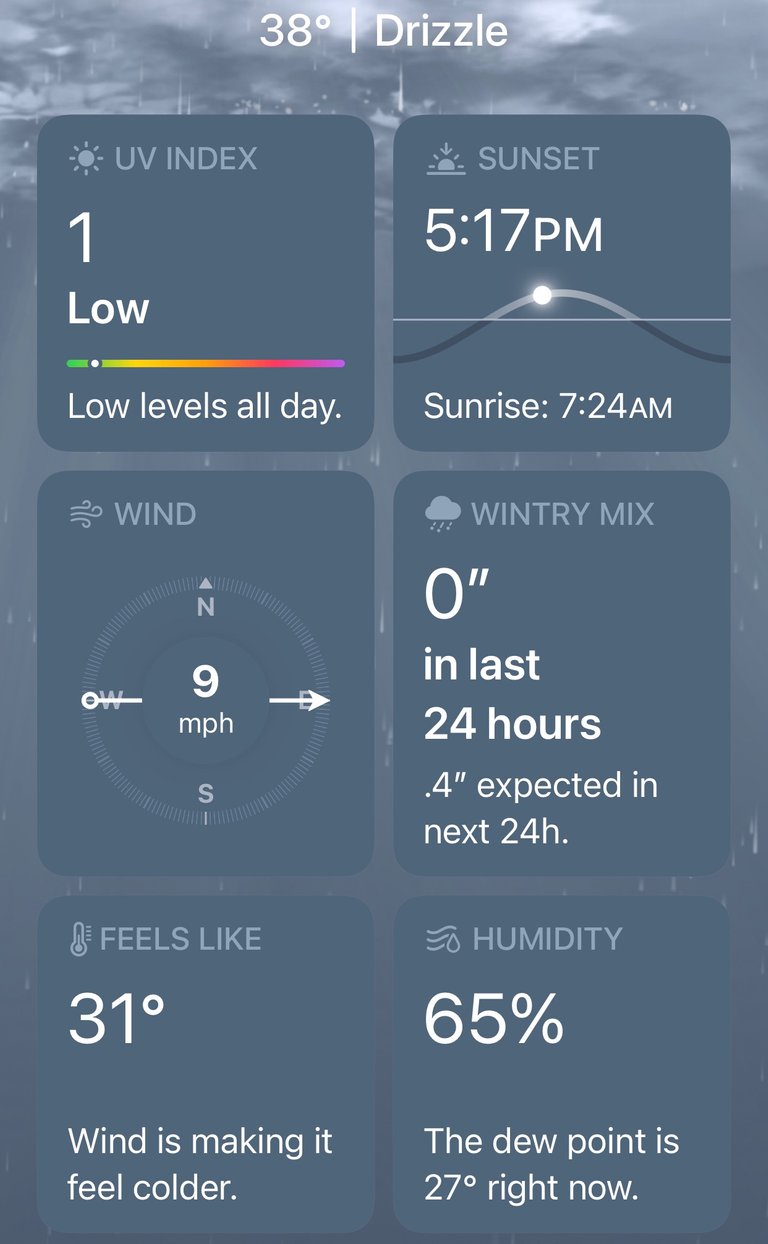 Oh, no! What happened to the sunshine and winds from the South?! Blame Canada.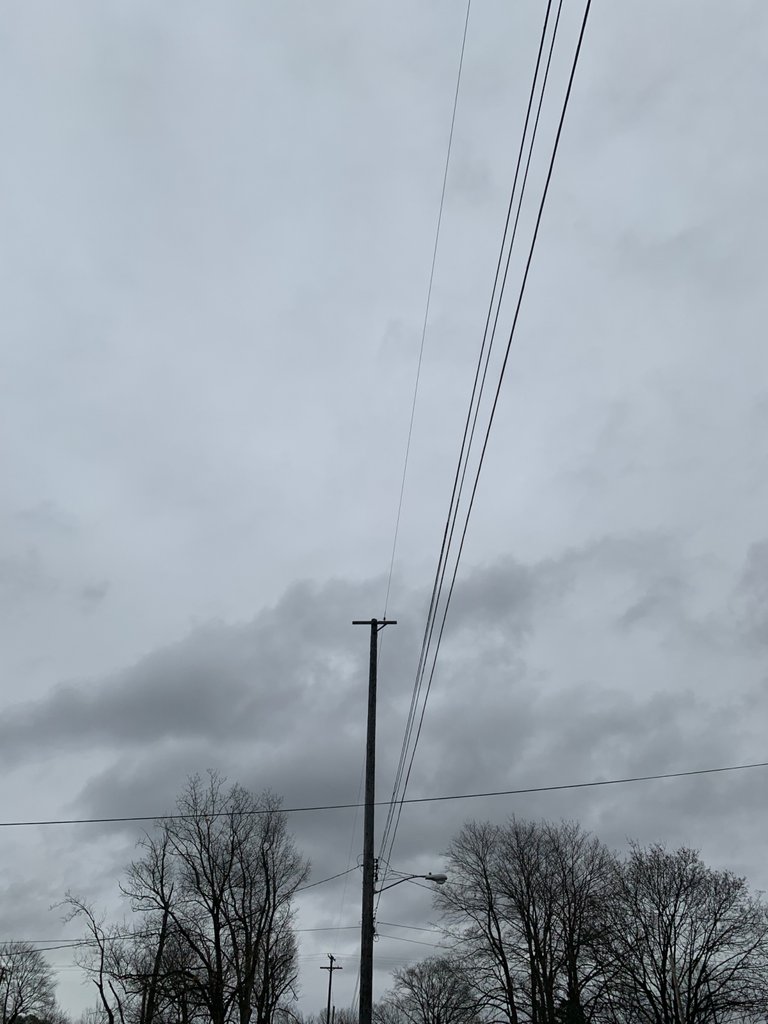 Not too much wildlife out and about today, but we did see a big flock of birdies chirping in the trees and some BIG birds out in the field, none of which were happy about the fact that we were there 🤣: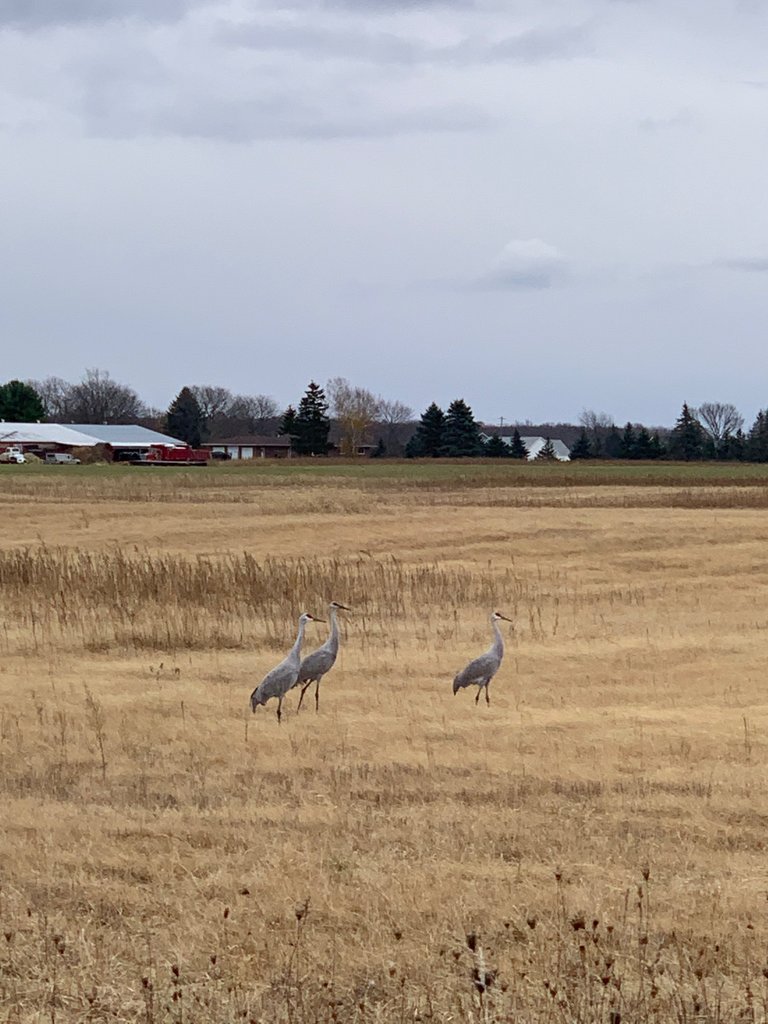 The pond is looking a bit sad these days. Nothing moving, a lot of the water gone, and covered with green muck.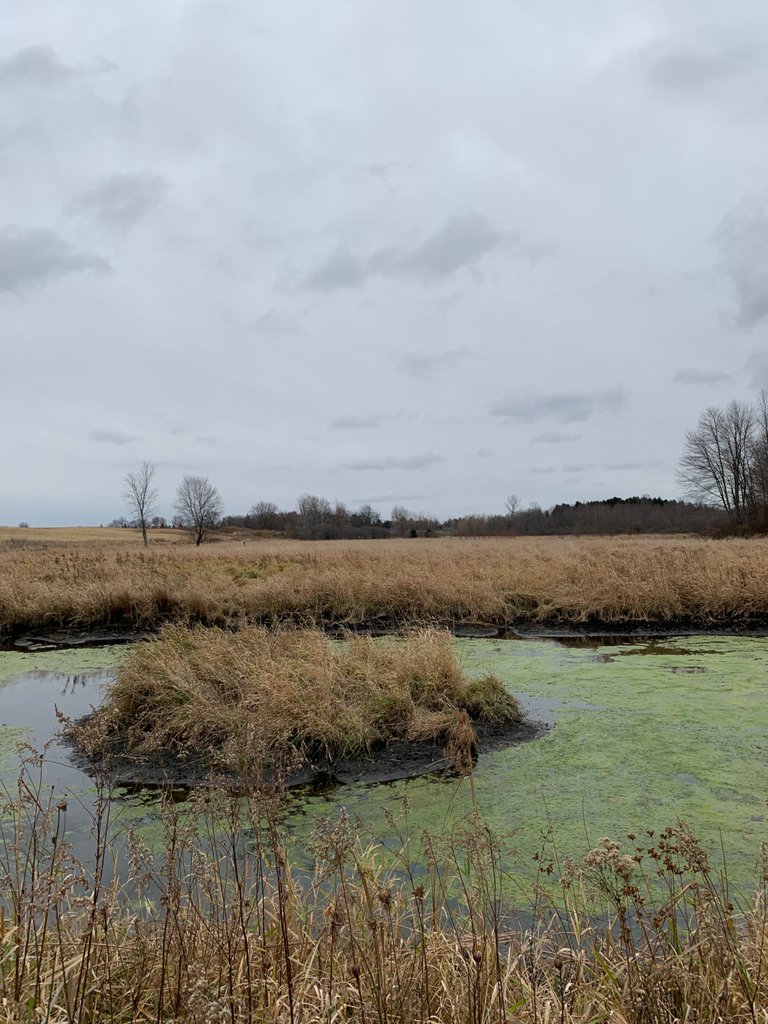 I tried to think about Mythix some, but strangely my brain refused. It felt odd, but it sort of hurt to try and think about anything…everything seemed bland and grey and I just preferred an empty head. 🤷 It used to be that I was depressed if I wasn't working on some "brilliant" idea or other…none of which have ever really come to much, so I guess maybe I've given up on the prospect of having an original thought.
After we got back, I quick went down to the store to grab some lighters and back, I gave the animals their lunch and had a sandwich myself, and then started getting ready to get in the shower. My hair was looking a little shaggy (and white, Wut?!), so I shaved my head and was about to shower when Mom called.
I guess up North where she was at they were getting an outright whiteout blizzard and she decided not to try her luck 🍀 and came home early instead. We weren't expecting her until tomorrow afternoon, so it was good that she called.
So, Lady left a day early and we weren't expecting any more company, so it was shower time. We didn't make it out this time. 😉😋
Wenche made us some steaks and potatoes and salad for dinner and we continued binging The Crown since there's a new season out (fun 😛😜). Later on we hunted around for something else to watch, tried out the Kids in the Hall show: Death Comes to Town, but it was kind of dumb and we switched back to SuperStore until bedtime.
[Dang it…was doing quite well here. Got five minutes left until posting time, so that's not bad, but still like fifty words short of my thousand word goal, even with my meta commentary. 😢 Got three minutes to figure out what else to say.]
---
Wow! Once again no crime or crises today and my income went up…this isn't dShitty, this is Crazy Town! 😛 Thirty-nine is by far the highest it's been in a coon's age!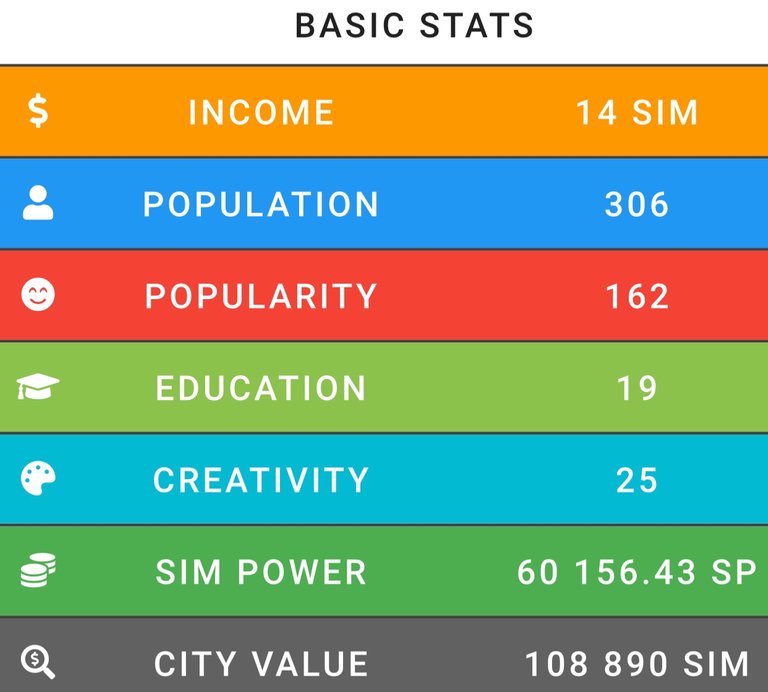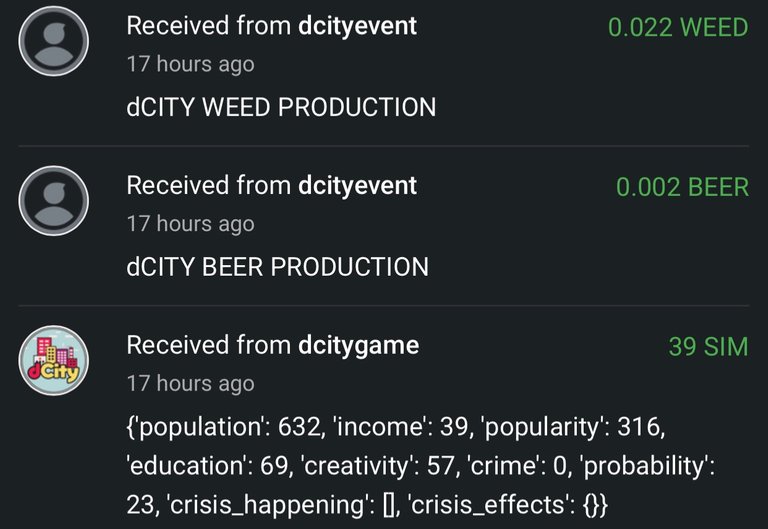 ---
Ok, cool, the seven percent Ego from drunk fans expired on Rising Star and were promptly replaced by eight percent Ego from drunk fans. 🤬 At least they came in sequence this time and not on top of eachother.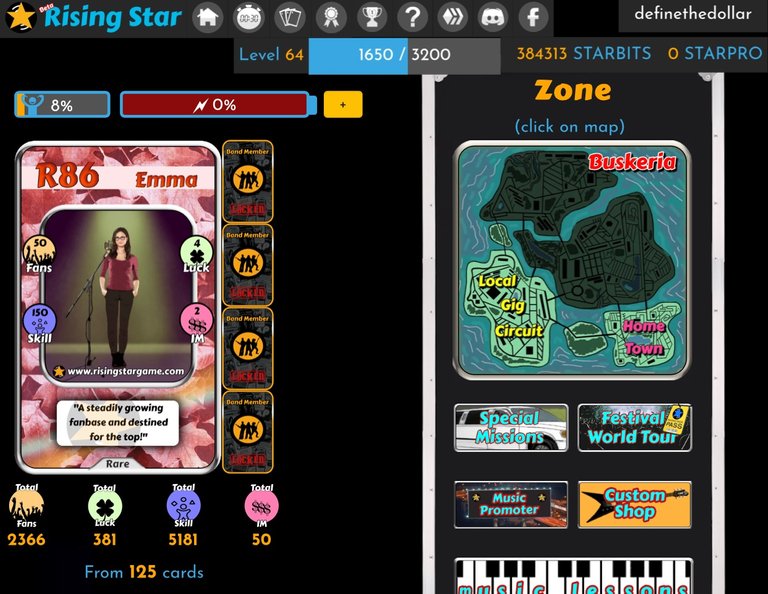 ---
I can't believe I still haven't dealt with HashKings…it bothers me for about as long as I write this part of my post and then I mostly forget about it other than to feel bad that I can't get myself to sit at the computer.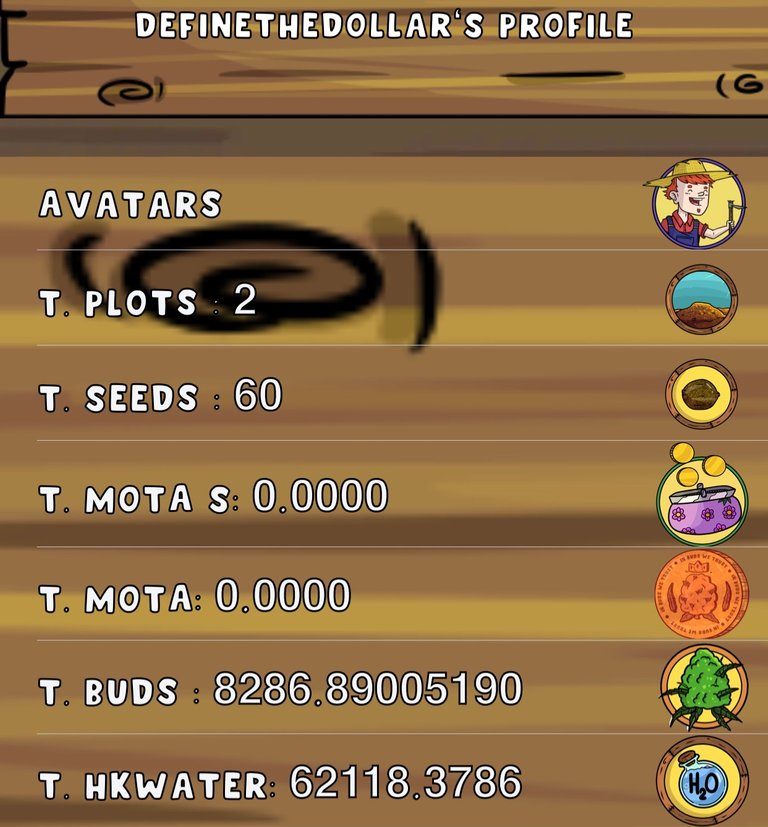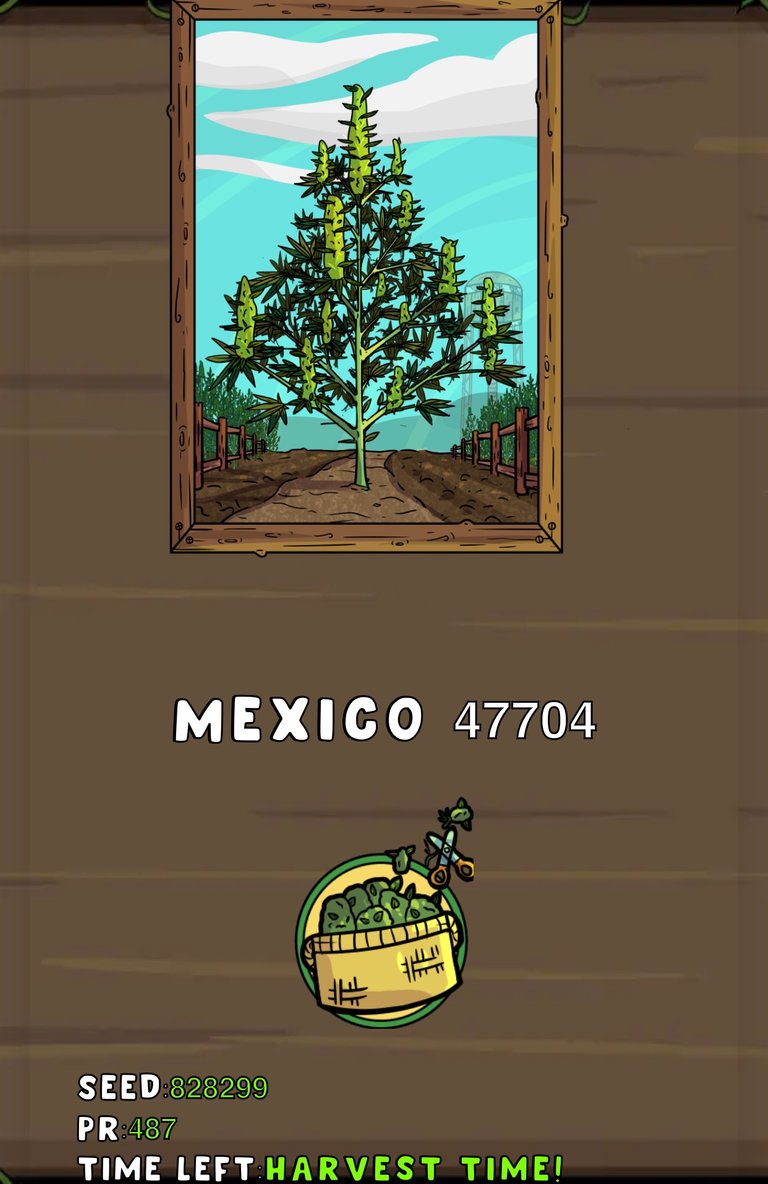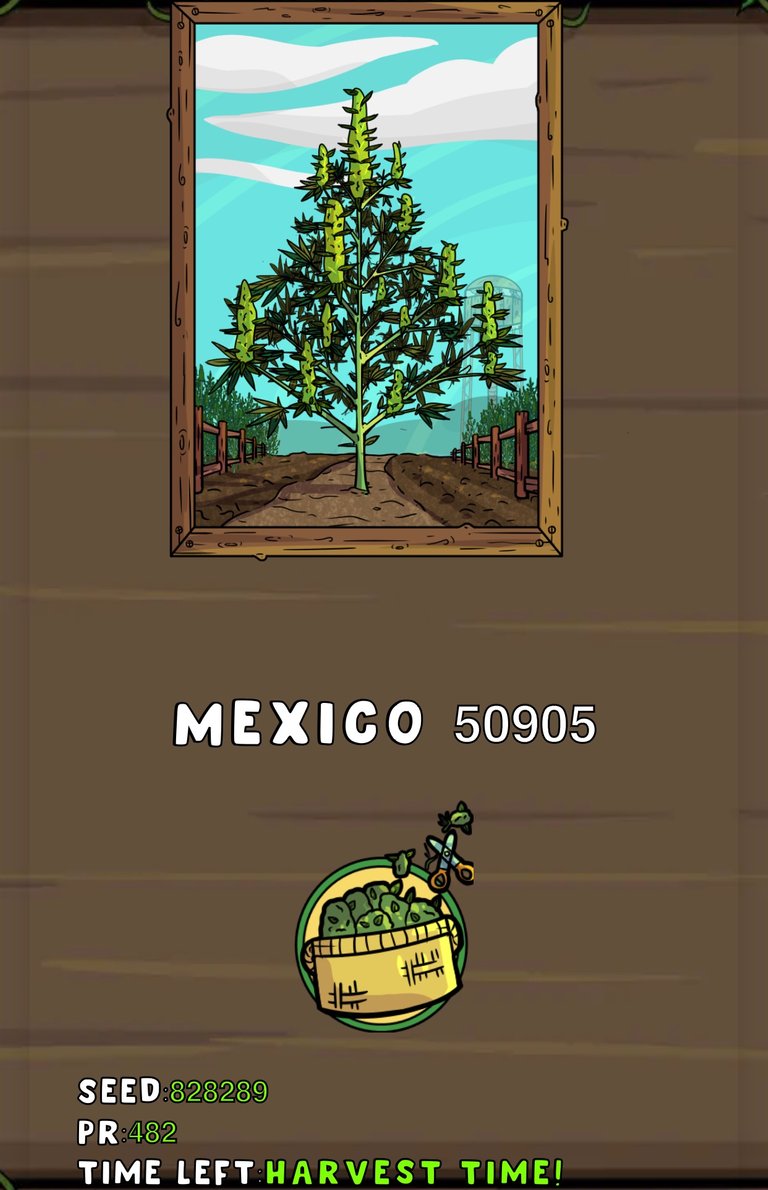 ---
Got about $2.8 worth of DEC from my Splinterlands rentals for today. Need to start setting a pattern of cashing out like once a week or something, so far I've only withdrawn once (and the value has fallen in the meantime), so I don't really feel like I've actually made all that much from it…hopefully over time it will.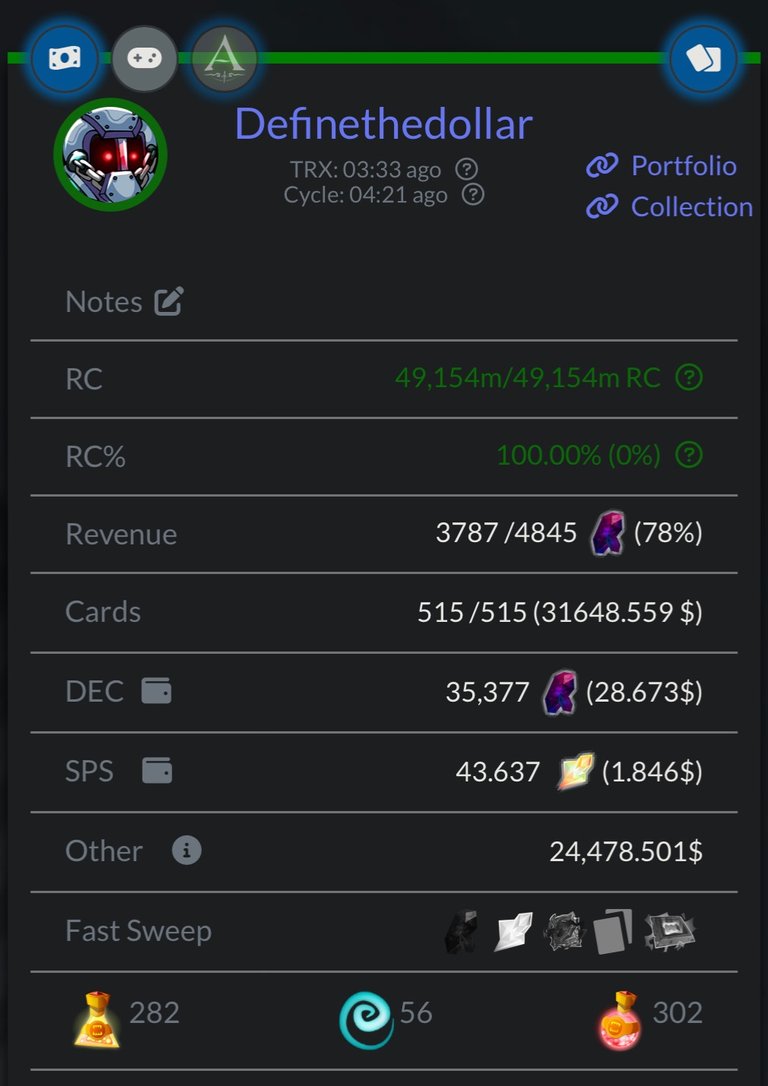 Paid the rental fees out of my SPS interest from today and so far have left it liquid. I did pull a chunk out the other day and haven't swapped them yet, so probably will stake it for the next couple days.
---
Average Last 7 Days: 14,348
Lifetime Average: 14,673
10k per Day Streak: 34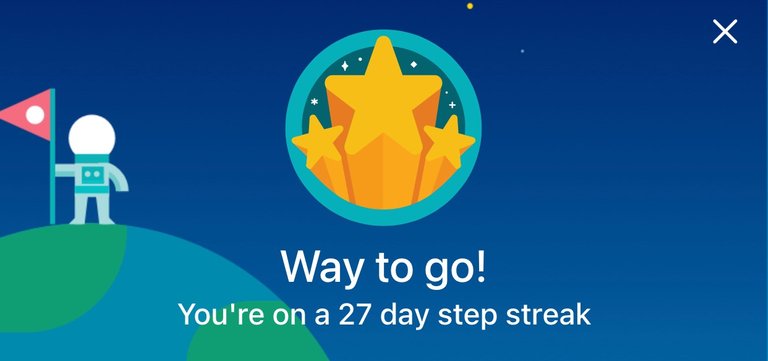 Longest Streak: 204

Distance on shoes: 1184.00 km
Distance on hikers: 67.07 km
#AutomaticWin Tally: 425
#AutomaticWin Streak: 0
Longest Streak: 53
#TripleTen Tally: 118
#TripleTen Streak: 0
Longest Streak: 7
#DoubleDay Tally: 236
#DoubleDay Streak: 0
Longest Streak: 37
Highest Floors: 120
Highest Daily Steps: 41,528
Zombies evaded: 0/0
Mindfulness Diary:
Health: 87%
Satisfaction: 85%
Energy: 84%
Productivity: 70%
---
Referrals: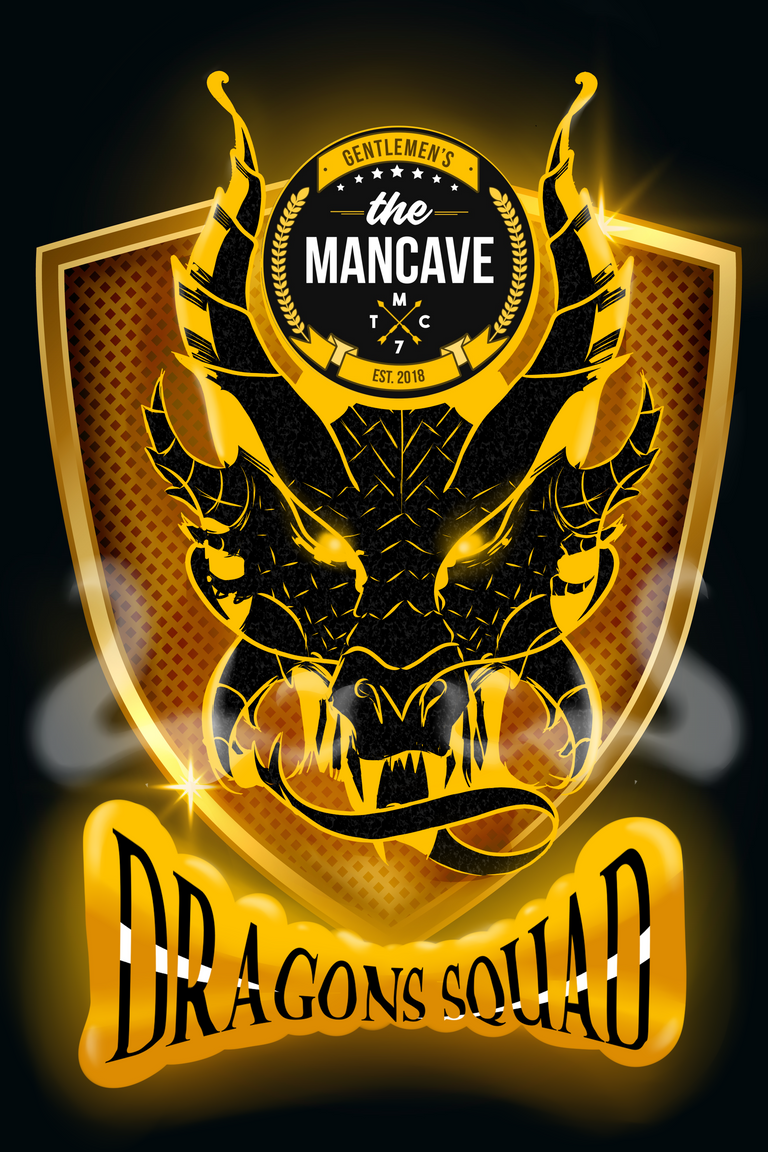 Power up and Hive on!
---
---