Nov. 20, 22: Routine, Grocery Shopping, TV, and Games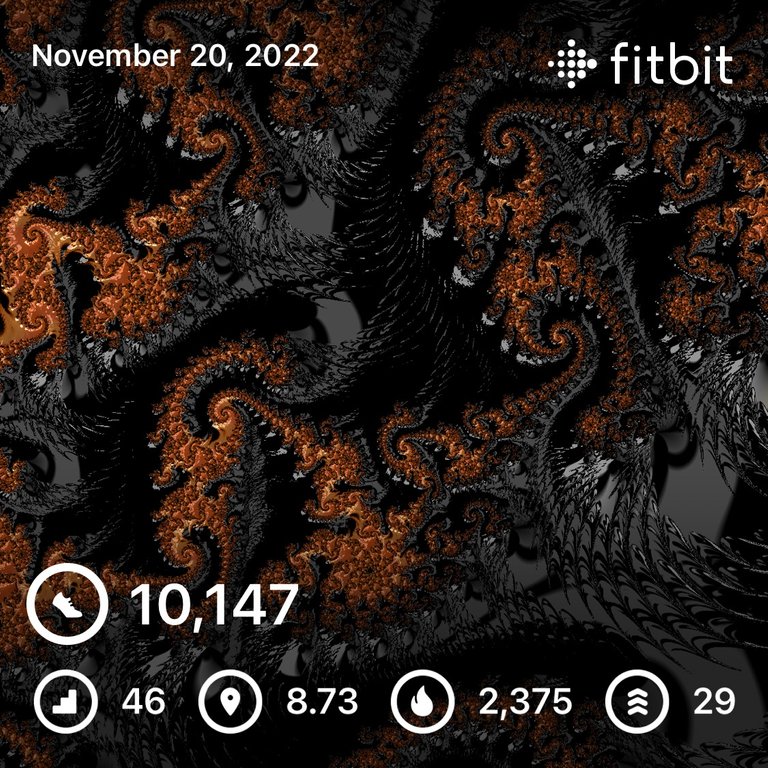 I honestly can't recall whether I moved out to the couch last night or not…actually think I made it through the night in bed, yeah, it was the cat howling that kept waking me up mostly. My sleep was pretty broken, but I made it from nine or so last night until six this morning. FitBit says I was only five minutes short, so I'm going to call it good, but I'm definitely still teetering on the borderline.
Not a whole lot going on during the morning routine; basically just all the usual stuff. Cryptos are still range bound and trading sideways with BTC pinned in the mid $16k's. HIVE is still down at about three for a dollar, and I'm really tempted to pick some more up; unfortunately, MATIC has fallen as well and so I seem to have missed the juicy three to one rate. 😢
I guess I must have jinxed myself since only a day or so ago I had remarked to myself how my throat/sinus hadn't really been bothering me. At first it felt good, while I was doing the routine my ear popped and a bunch of pressure released that I didn't even realize was built up…but then it started to aggravate me again, feels like I can't quite swallow right and I have to try really hard. Ended up bugging me all day to the point that I took a Claritin and a painkiller in the evening to see if some decongestant might relieve it [it did a little, but still kind of hurting].
I got a solid early start on my post and was done just slightly past nine, like an hour early, so I scheduled it to post and we headed into town to do the weekly grocery shopping and get a head start on the day.
We didn't need a lot of stuff, so I was hoping that we would get out around a hundred dollars, but we got pillow cases and cat/dog lunches which put us right back up over $150. 😡 Can't seem to get out of there for less than that…was a hundred just a couple years back (no inflation to see here, move along).
We got back and out everything away and I got my lunch and gave the animals theirs. That was pretty much the goal for the whole day and we were done by noon! 😯. Wenche worked the weird shift all day yesterday, so we didn't get a chance for our intimate time, and since the afternoon was free, well, no excuse not to hop in the shower. 😉
Got all the clean laundry folded up and put away and cleaned up the dishes that were in the strainer and Wenche made us salmon and potatoes and cucumber 🥒 for dinner. My tummy has been bad (and now my throat), but it has seemed like fish has helped (with the tummy part), so hopefully it will get better in the next day or two…might be time to cut out the coffee again, drinking about half as much as before, but still drinking it; was better when I was drinking honey water instead.
That was pretty much it for the day. We plopped in front of the tube and watched a fantasy movie with Jason Momoa and then Disenchanted (which was pretty good, almost as good as Enchanted), and then a few episodes of Limitless on Disney+…mostly just an excuse for the wife to see Chris Helmsworth without a shirt on every other scene. 😛
I got ready for bed and we switched over to some Superstore until I fell asleep pretty early, like eight thirty…only two days of teaching this week (and Calculus will be relatively easy) and then the whole rest of the week off; need to accomplish something for real or risk losing my self-worth entirely.
---
Well, for once I got no crime or crises in my dShitty today. Stated income is still only ten, but I got that whopping thirty-three income actually coming in, thinking they've maybe gone Illuminati on me.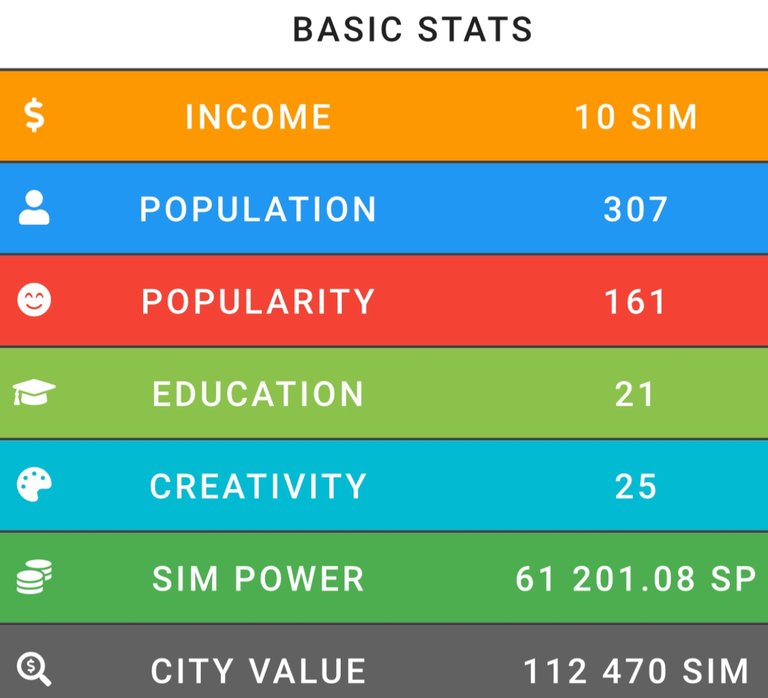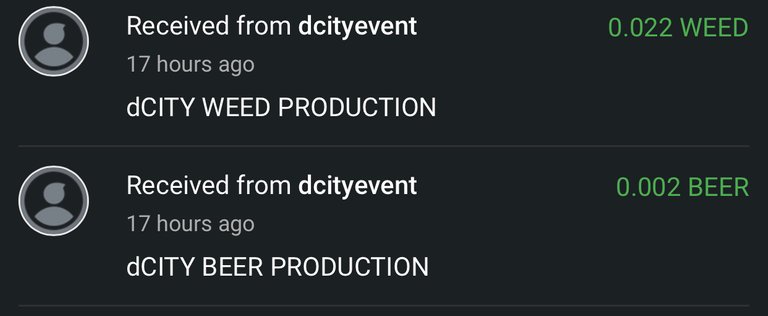 ---
Finally I have my Ego back to zero on Rising Star and I can continue with missions working toward what goal again? Oh, millionaire or something…seems like a vague and distant dream. Still have, what?, like eleven levels to go before I even unlock the next mission, and then from what I hear you have to run that hundreds of times to unlock the band members. 😡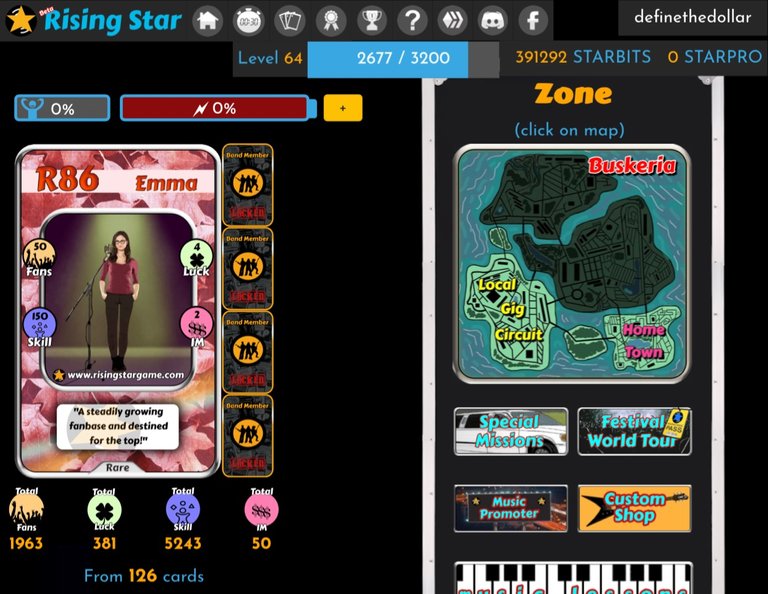 ---
Despite trying several more times to gain access to HashKings through the phone, I've completely given up on that…I'm positive that I've gotten more seeds and stuff, so I don't think the site is updating at all any more. 🤬 Needless to say, I didn't deal with this on the computer today either.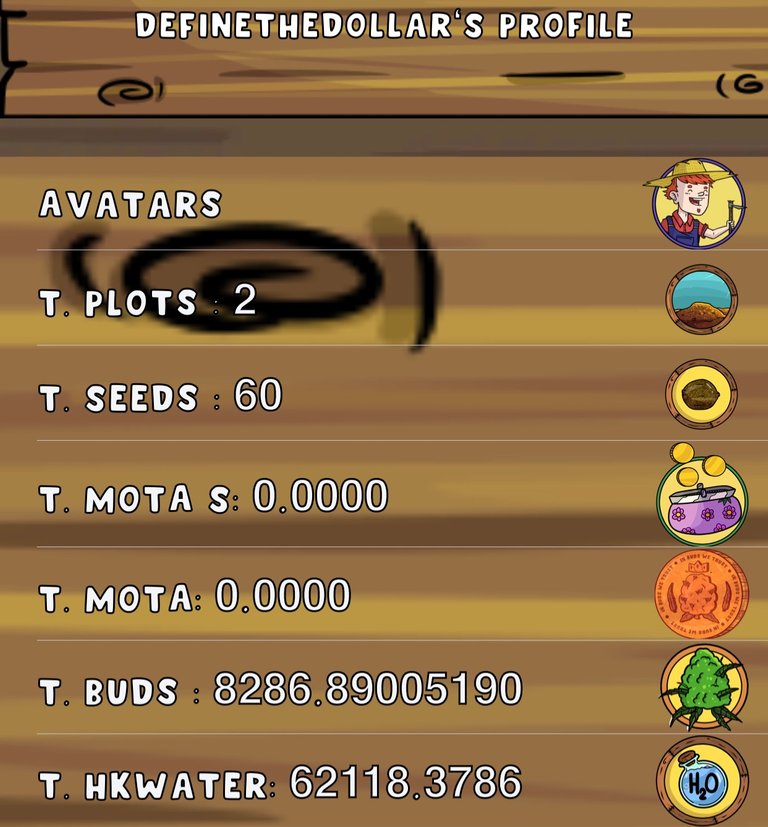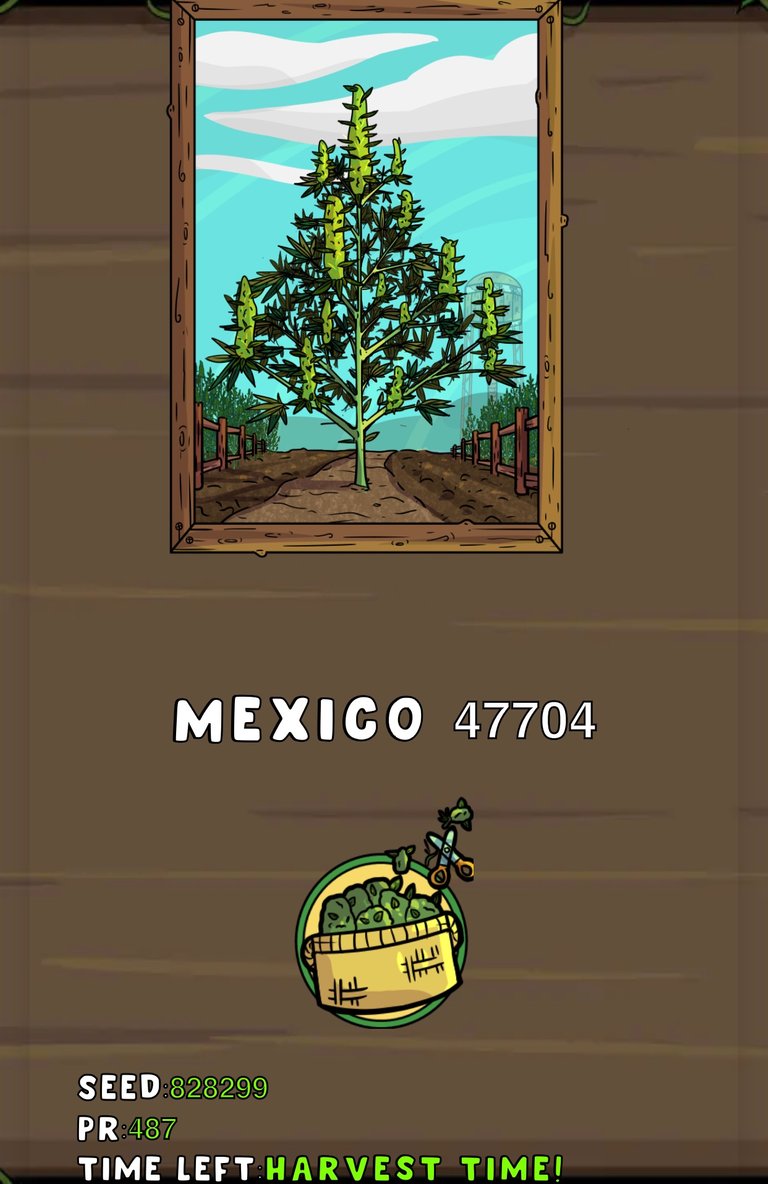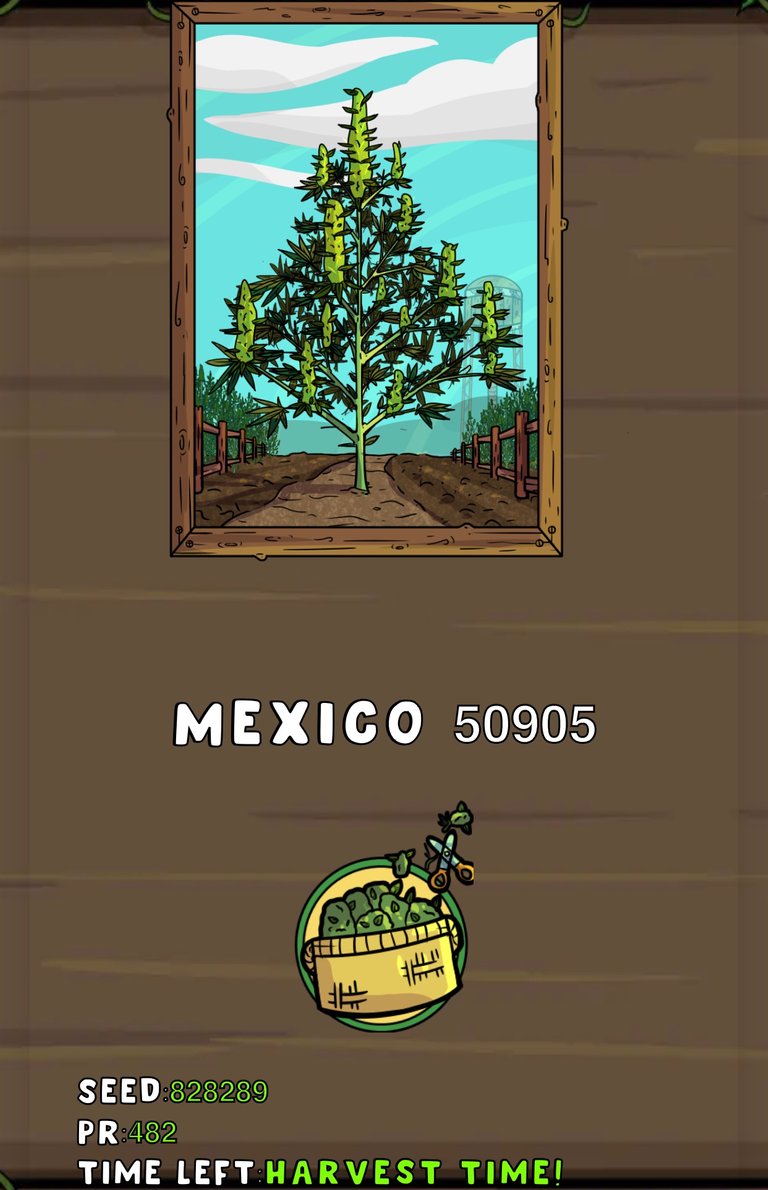 ---
Man! $2 again today. That's really pulling my daily average down…a couple buck a day? I guess that's more that all the other "games" I "play" combined, so I should just be happy with that, but somehow it still kinda' hurts; at least by comparison with the lowered expectations I'd already established.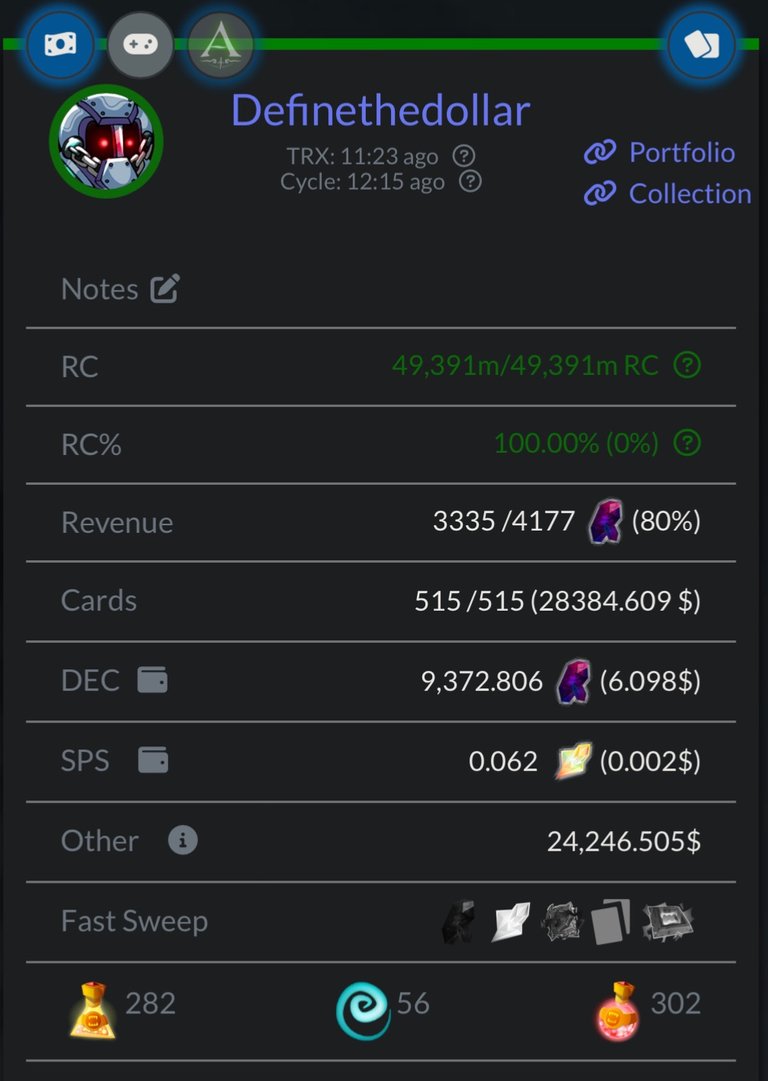 I decided to swap out the liquid SPS I had pulled out a few days back. Honestly, I regret it a little, the price was quite low and that's ultimately GLX I'm not making…it's fine, though, I'd already decided to unload it when I moved them out.
Paid the rental fee from the interest for today, but, with the considerations just mentioned above and having just sold out, I decided to stake what I had been saving to swap. Thinking I might try and siphon a little GLX off to take advantage of the currently high price, but still struggling with that decision…so far just staked it all (but "made" like four hundred dollars in the last week…not too shabby at all, except that it's unrealized).
---
Average Last 7 Days: 11,579
Lifetime Average: 14,660
10k per Day Streak: 42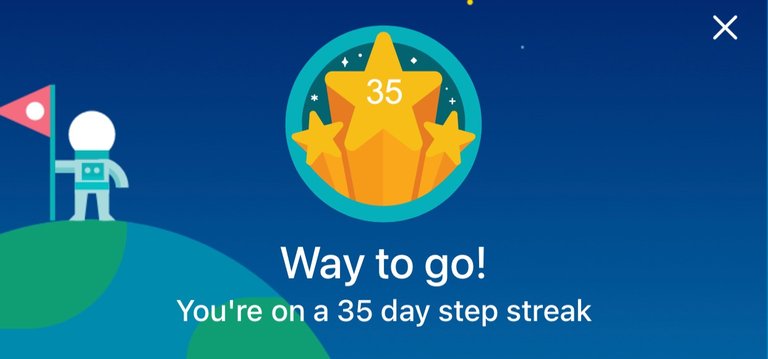 Longest Streak: 204
Distance on shoes: 1202.98 km
Distance on hikers: 67.07 km
#AutomaticWin Tally: 425
#AutomaticWin Streak: 0
Longest Streak: 53
#TripleTen Tally: 118
#TripleTen Streak: 0
Longest Streak: 7
#DoubleDay Tally: 236
#DoubleDay Streak: 0
Longest Streak: 37
Highest Floors: 120
Highest Daily Steps: 41,528
Zombies evaded: 0/0
Mindfulness Diary:
Health: 80%
Satisfaction: 84%
Energy: 72%
Productivity: 67%
---
Referrals: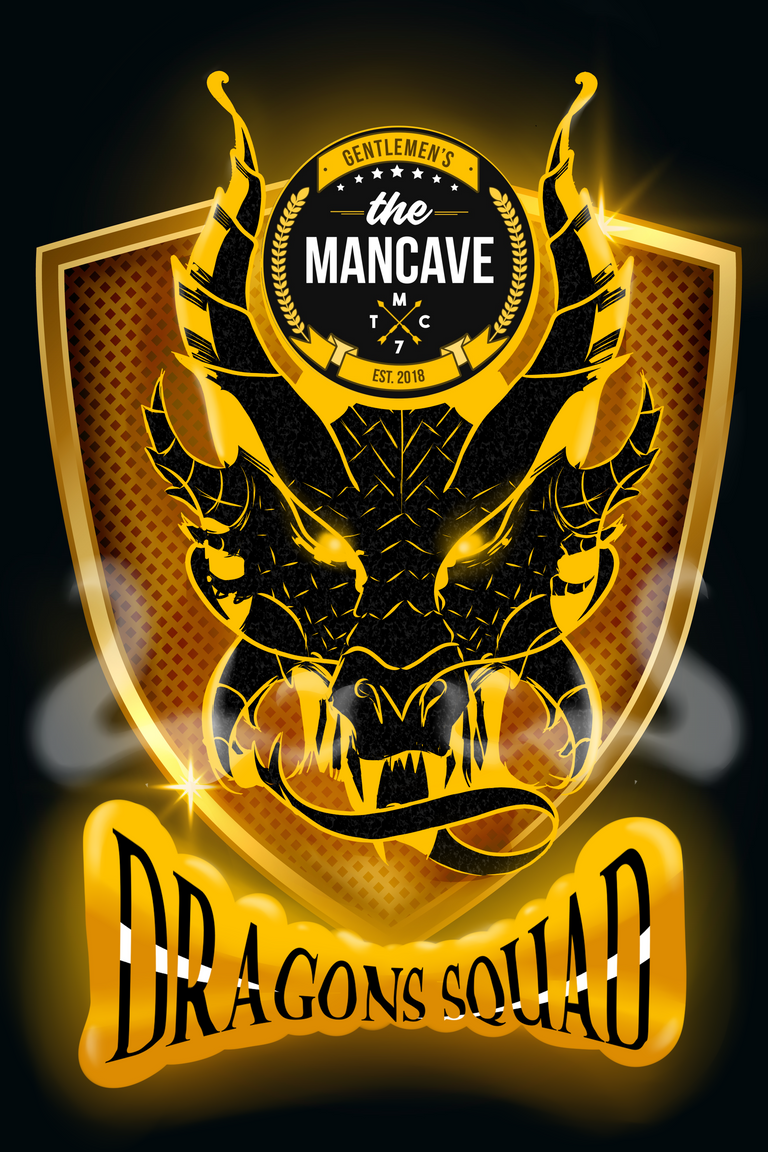 Power up and Hive on!
---
---