Nov. 23, 22: Routine, World Cup, Quest, TV, and Games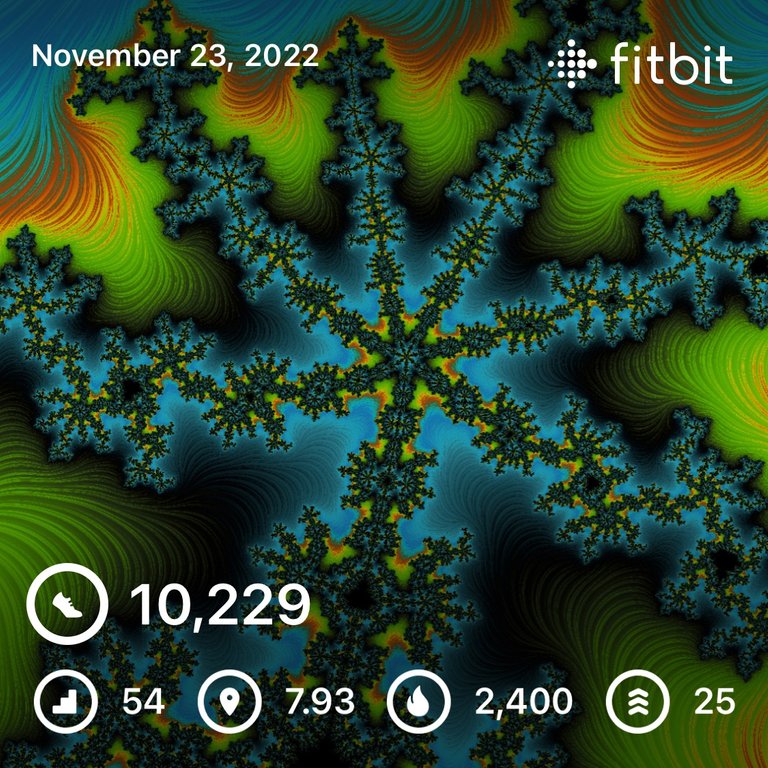 Well, hrm 🫤…I have absolutely no clue how I'm going to be able to squeeze a thousand words out of today, but here goes:
Got to bed around nine thirty last night, which has been pretty consistent lately and better than crashing out around seven like I frequently have in the past. Seems to be fairly consistent as well being woken up at two and going out to the couch. Took me a little while to get back to sleep, but then made it until being woken up again at seven. Altogether, though, I did get my full eight hours and I didn't drag, but I wasn't very productive either.
Did the usual morning routine and was pleased to see a bit of life in the crypto markets! 😁 BTC is back up into its $16.5k area where it was sitting before we got the last downspike, which is a good sign, but we're still in bear country for sure. HIVE actually got up to around $.35…longing for the days when we were pegged to $.5.
Otherwise, I'd hoped that with the ETH from FTX being dumped on hard that my Polygon investment would have gained some, but no, still losing .4 ETH and wishing I'd never bothered (maybe I can use the loss to offset some tax liability…about the only silver lining I can see at this point).
I got to chatting over on Discord when I went over to get caught up and lost track of time. Had another super late start on my post, but was able to get it done just about on time. Once I got my post done and shared, I had big plans for sitting down at the computer and getting some solid work done on the website…but I realized that there were World Cup games going.
I had a few minutes left of the FS1 trial period and it ended, so I switched over to Telemundo. Figured it was a long shot, but I checked out live TV and Fox was actually showing the game live! 😁👍😯 That was basically the end of my plans for today…not only once every four years and the only sportsball I watch, not only did I have the day off and could watch, it was actually on and I could watch it in proper HD! 🤩🥳
The Spain vs. Costa Rica game was an absolute schooling in the art of passing…Spain danced circles around them with more than eight hundred completions; oh, not to mention seven goaaaaaaaaaaaaals! Seven to zero looks like an NFL score, painful!
In between games I got my usual sandwich for lunch and cleaned up in the kitchen (pretty much my only accomplishment for the whole day other than writing a post). Got the clean dishes in the dishwasher put away and did the ones in the sink and then scrubbed the sink as well. By then the next game was set to start. 🤤
Canada vs. Belgium was up next and it wasn't quite as enjoyable as far as goals are concerned, but it was better soccer ⚽️ that was played than the previous game. To be fair, Canada played the better match and arguably should have had another penalty shot (which could have turned the tide of the game), but Belgium got one good break-away goal and it sat with there score until final.
[Unfortunately, now both my FS1 and Telemundo trials have expired and Fox is showing some stupid Christmas crap movie instead of the Uruguay vs, Korea game; only got to watch like twenty minutes of it. 😭]
Once the game was done, there wasn't really all that much time before Wenche was due to come home from work (at least I told myself it wasn't enough time to start anything) and I busted out the Quest for a bit. Got fed up with the puzzle I was working on and so started another one…it's a similar cityscape, though, so the same type of issue with lots of pieces looking identical. 😡
Quit out when Wenche got home and she made us some pancakes for dinner and we plopped in front of the tube for the rest of the evening. I was hunting around for something to watch and stumbled across a new Netflix series: Wednesday, an Addams Family spin-off. 🤩 We watched the first two or three episodes and it's quite good, but I fell asleep before the end of the third episode.
[Well, holy smokes! Not only did I manage to suck a thousand words out of just watching TV all day and achieving nothing, I started late and did it with fifteen minutes to spare. 😯 Will wonders never cease?]
---
For once it's neither crime nor crises in dShitty today. Still, the shitcast calls for falling income for the foreseeable future; just a drizzle so far, but we all know that when it rains it pours. 😛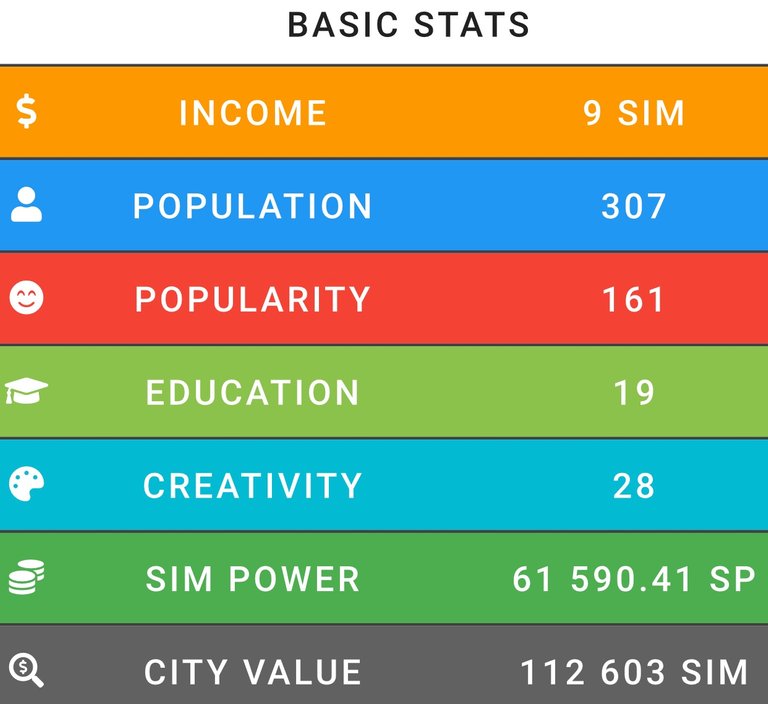 ---
I kinda' figured it would be the case, so I wasn't terribly surprised to find that my Rising Star Ego had started growing again. Switched over to lessons temporarily (might try and buy some time by doing a couple) to get it back down.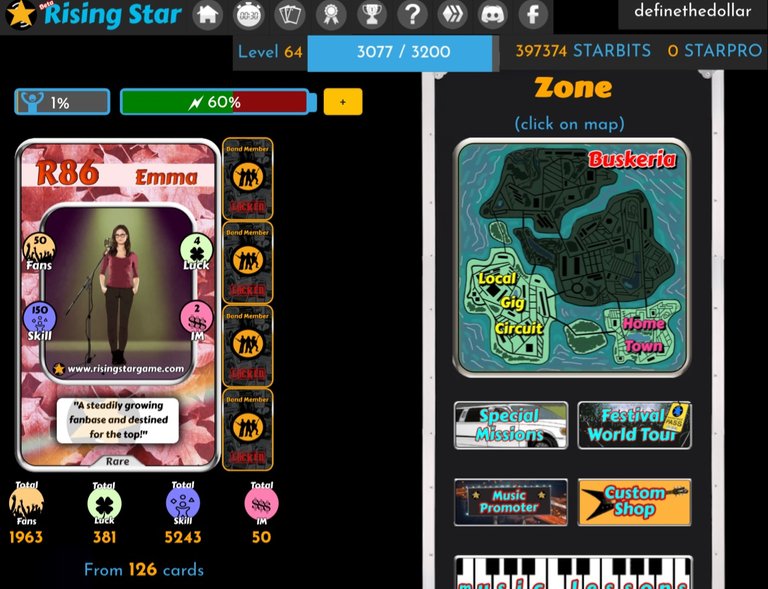 ---
HashKings, oh HashKings, how do thee so aggravate me? I'm certain that I've gotten several more seeds but the mobile site doesn't seem to show any difference with these several weeks old pics, so I'm not sure what's going on…likely the site isn't updating.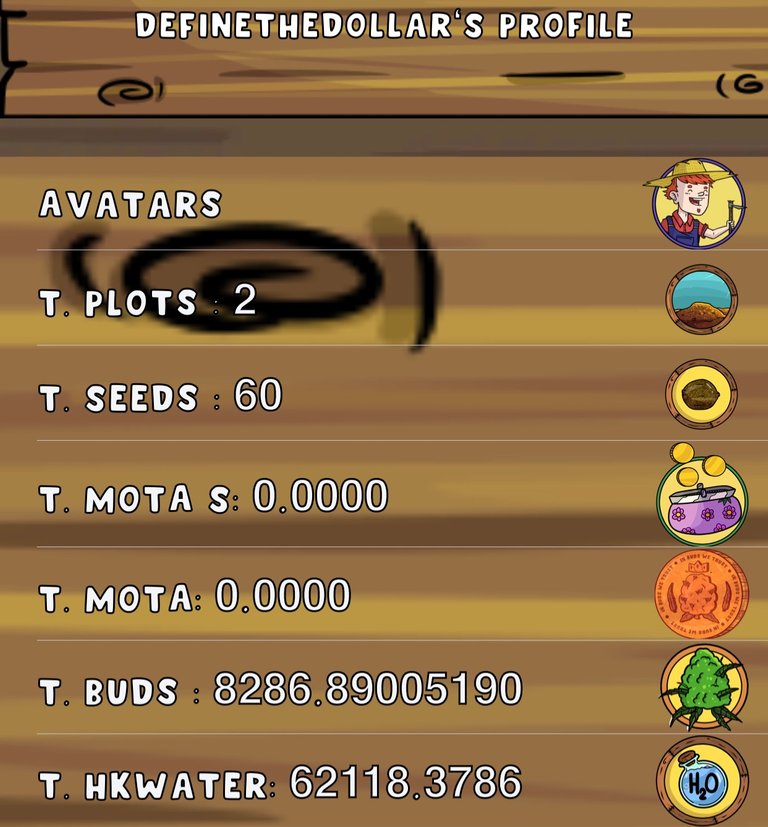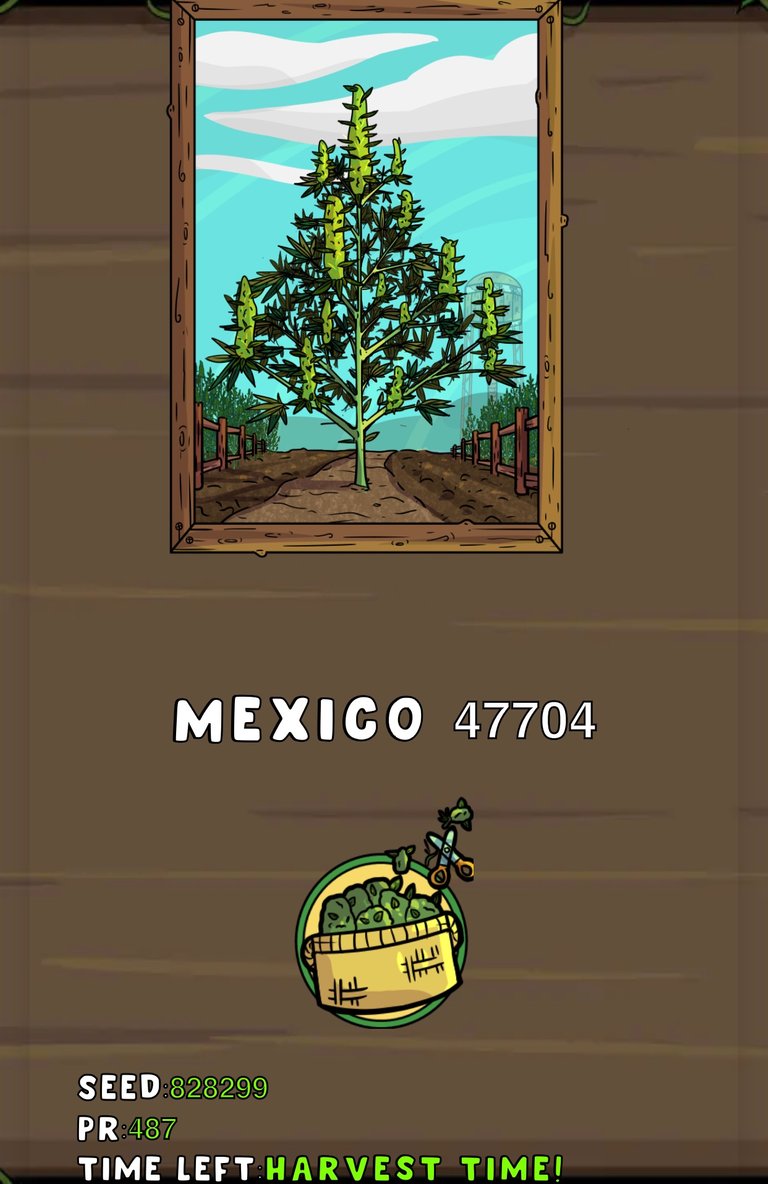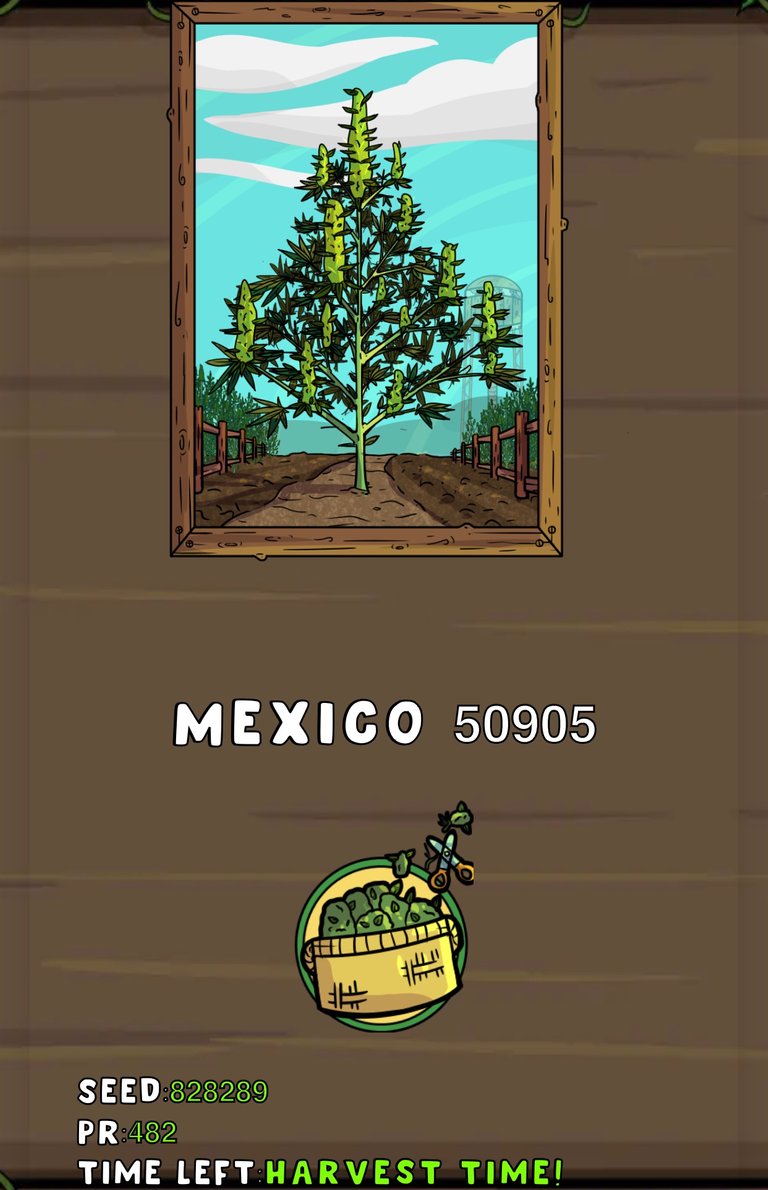 ---
I paid fees on $2.3 worth of Splinterlands rental income for the day today, but it doesn't look like I have $2.3 more worth of DEC…even though HIVE has gone up a few cents, seems like they've screwed the pooch pretty hard and basically their entire ecosystem is losing value. 😱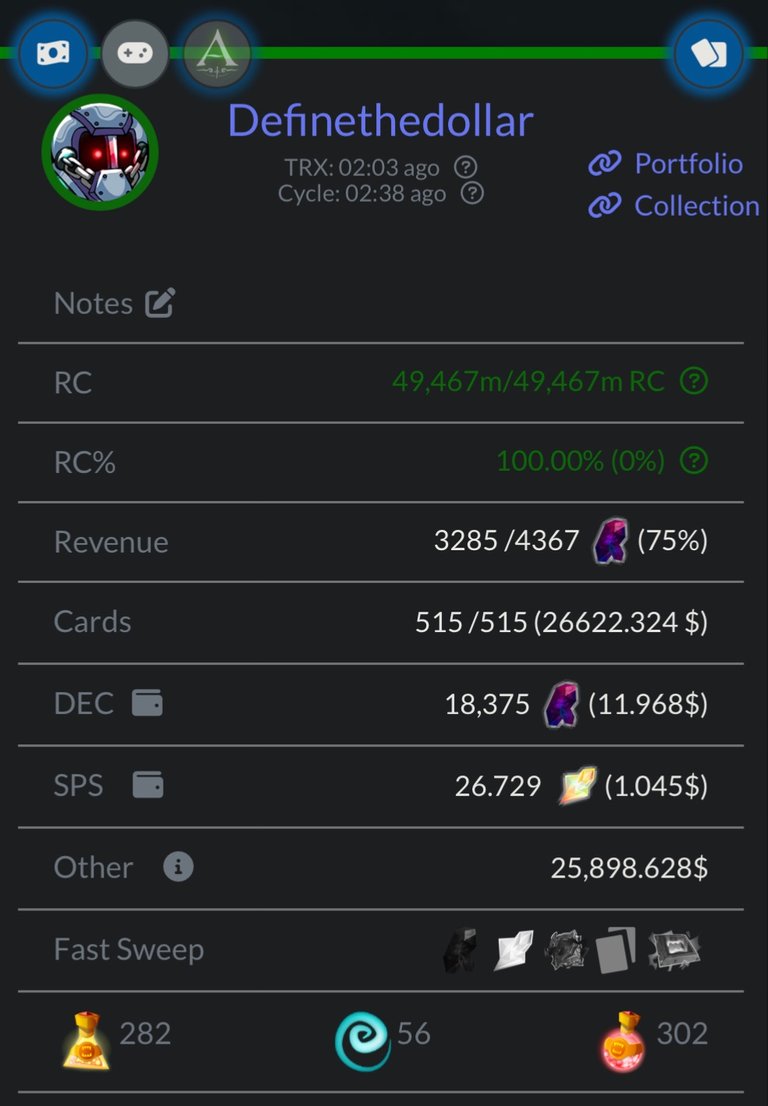 Paid the rental fees out of my SPS interest for the day and was thinking about staking it, but just left it liquid for now. I'm not quite as bent on sustaining my GLX drop as I have been…
Speaking of GLX dropping, that's exactly what it's been doing. We were hanging between $.25 and $.3 on fifty to a hundred thousand dollars worth of volume, so I really thought it looked healthy, but now we're looking at like $.08…the $2.5 I thought I was going to make is only eighty cents. 😢 I more or less knew this was inevitable, but I certainly thought I had more time than that!
---
Average Last 7 Days: 11,785
Lifetime Average: 14,657
10k per Day Streak: 45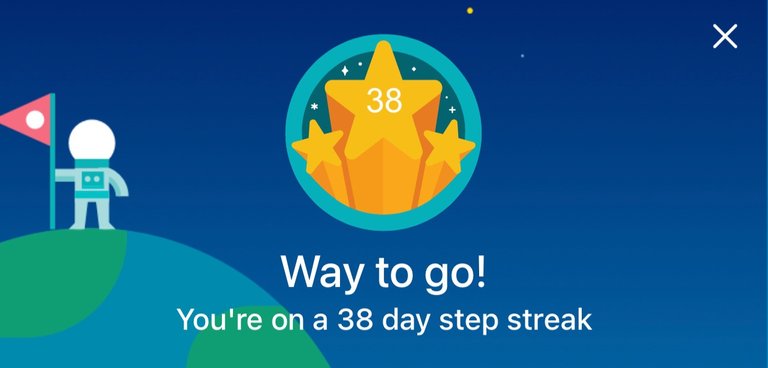 Longest Streak: 204
Distance on shoes: 1211.08 km
Distance on hikers: 67.07 km
#AutomaticWin Tally: 425
#AutomaticWin Streak: 0
Longest Streak: 53
#TripleTen Tally: 118
#TripleTen Streak: 0
Longest Streak: 7
#DoubleDay Tally: 236
#DoubleDay Streak: 0
Longest Streak: 37
Highest Floors: 120
Highest Daily Steps: 41,528
Zombies evaded: 0/0
Mindfulness Diary:
Health: 78%
Satisfaction: 87%
Energy: 83%
Productivity: 55%
---
Referrals: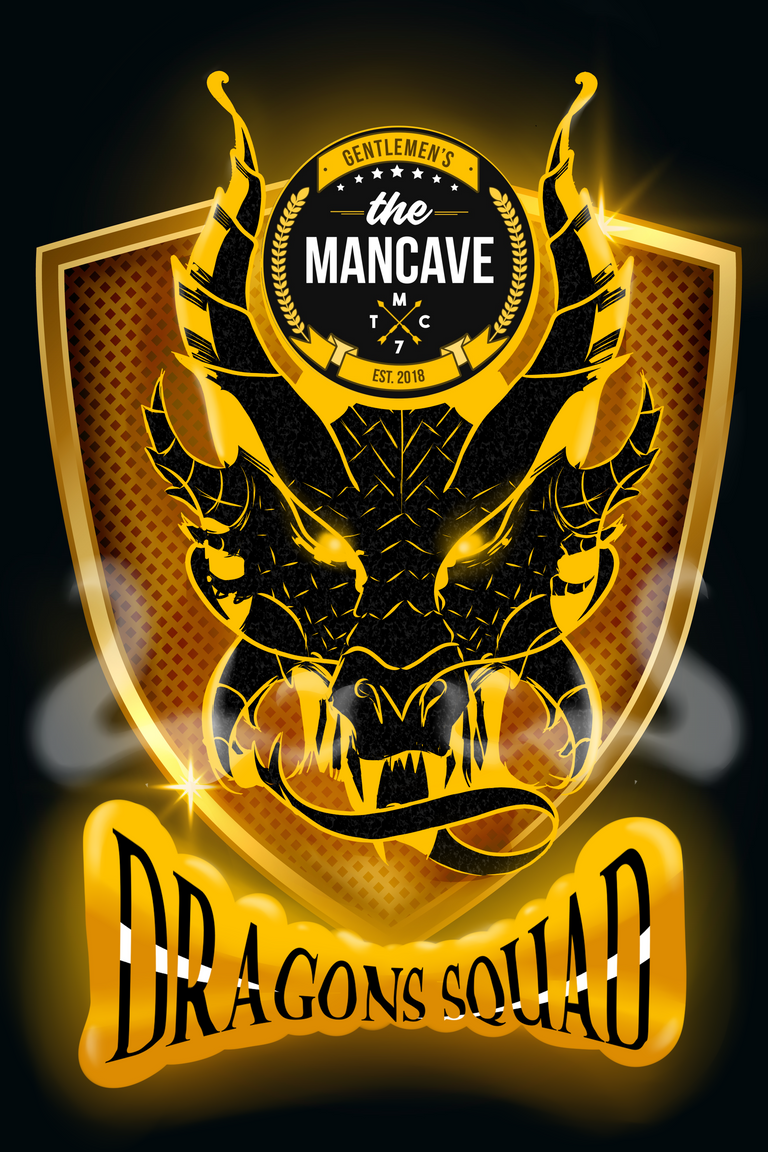 Power up and Hive on!
---
---