Oct. 11, 22: Routine, HF26, PIMP Meeting, Walking, Teaching, TV, and Games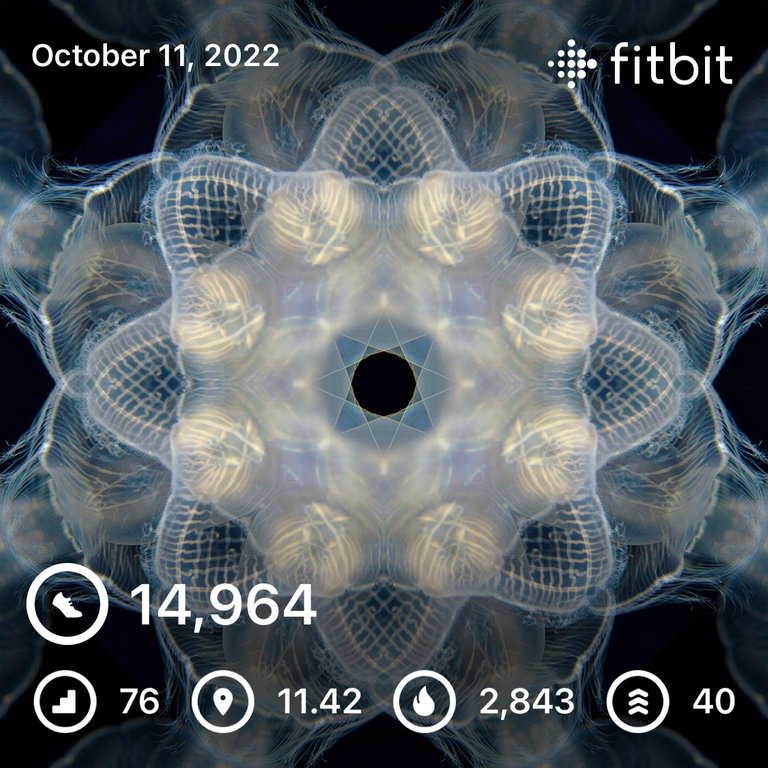 Slept from eight thirty until six thirty tonight for nearly nine hours of sleep…that's like ten hours for three nights and nearly nine tonight, which is great! Finally starting to feel close to normal instead of dragging the whole day start to finish.
I do have to admit that turkey tacos did not agree with my tummy and I was in and out of the bathroom all morning. I can deal with the cramping and that alright, but it absolutely destroyed the exit hole, so to speak…been in a lot of pain there all day today, bad enough that I might need to see a doctor for real. 😢
Of course, the big news for the day was Hard Fork 26…the so-called "evolution". Riiiiight. They jacked the cost of JSON ops and allowed delegation of RCs…woohoo! I guess, broadly speaking, it did go fairly smoothly. Been two days that Hive.vote has been borked and there have been some node hiccups, but at least they didn't reset the RCs or do anything crazy stupid like that…honestly, as an average, mid-size account I don't really see how any of it makes much difference to me.
Maybe life will be easier for the tiny botters when big accounts give them RCs to play Splinterlands with? Dunno. I can or can't delete a comment with dust votes or something…who cares? Kind of a lot of work and hype for a barely noticeable change.

Anyway, mostly just the usual morning routine otherwise. Checked the crypto markets and we're right back where we've been for weeks…BTC hovering around $19k and HIVE back to being pegged to $.5. 🤬. Pretty much everything else I'm invested in fell as well, so not a great day for my portfolio, but didn't make any moves or anything, still just waiting for an opportunity to get out.
Played some WombPlay games and watched some YouTube preparing for teaching this evening and then started working on my post. After a couple minutes, though, I realized that it was time for the weekly PIMP meeting, so I headed over to Discord for that. Once again I had to split my attention and work on my post while we were talking, but I got a fairly decent post done more or less on time.
The meeting went for quite a while, but when it finished I decided to head out for a walk. I felt pretty guilty leaving the dog behind, but I took him yesterday and I wanted to actually walk, not watch him sniff every post from here to there. Didn't quite make a full five kilometers, but not too bad considering I'm still recovering from being wicked sick.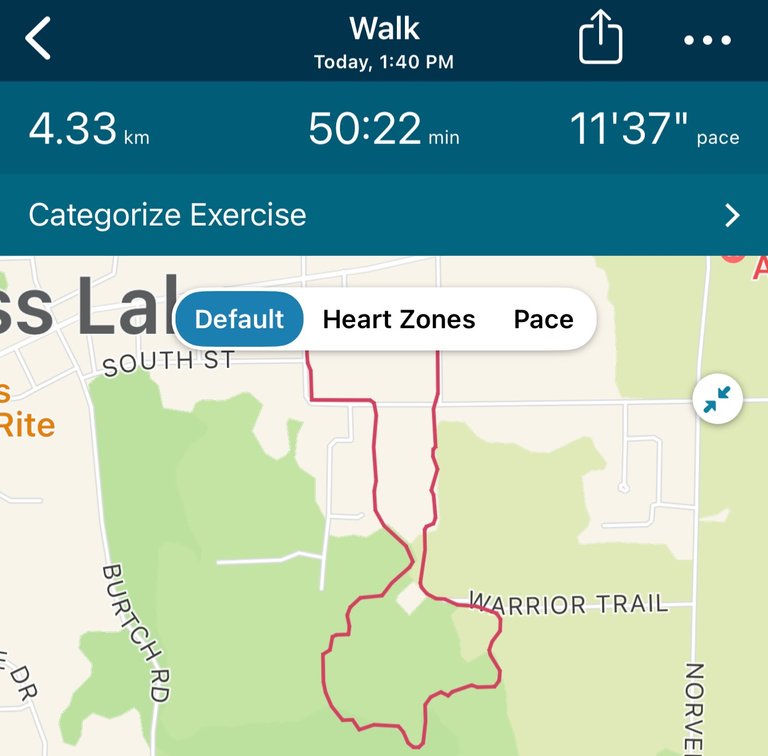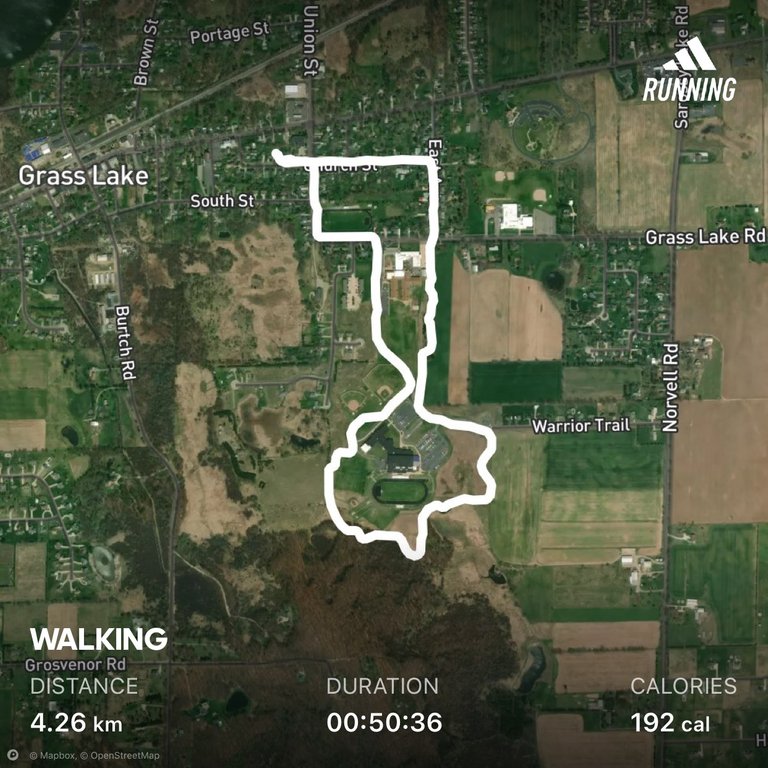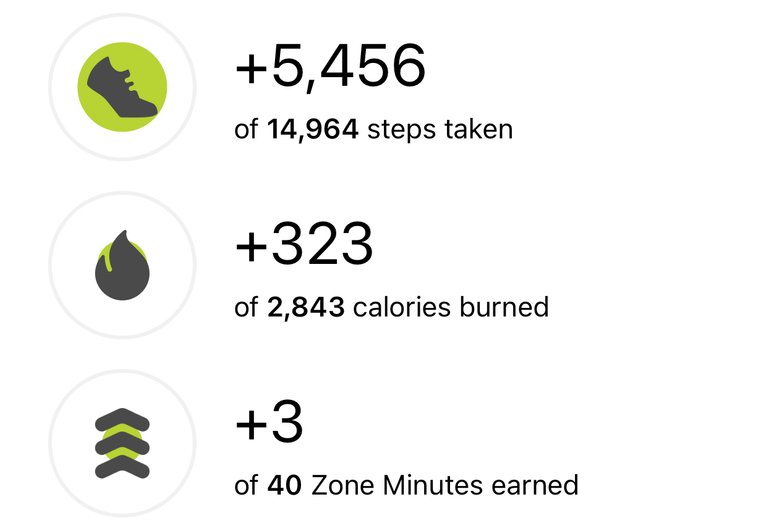 Was actually a really nice day out and I ended up regretting wearing a jacket. Had a solid sweat going by the time I got home.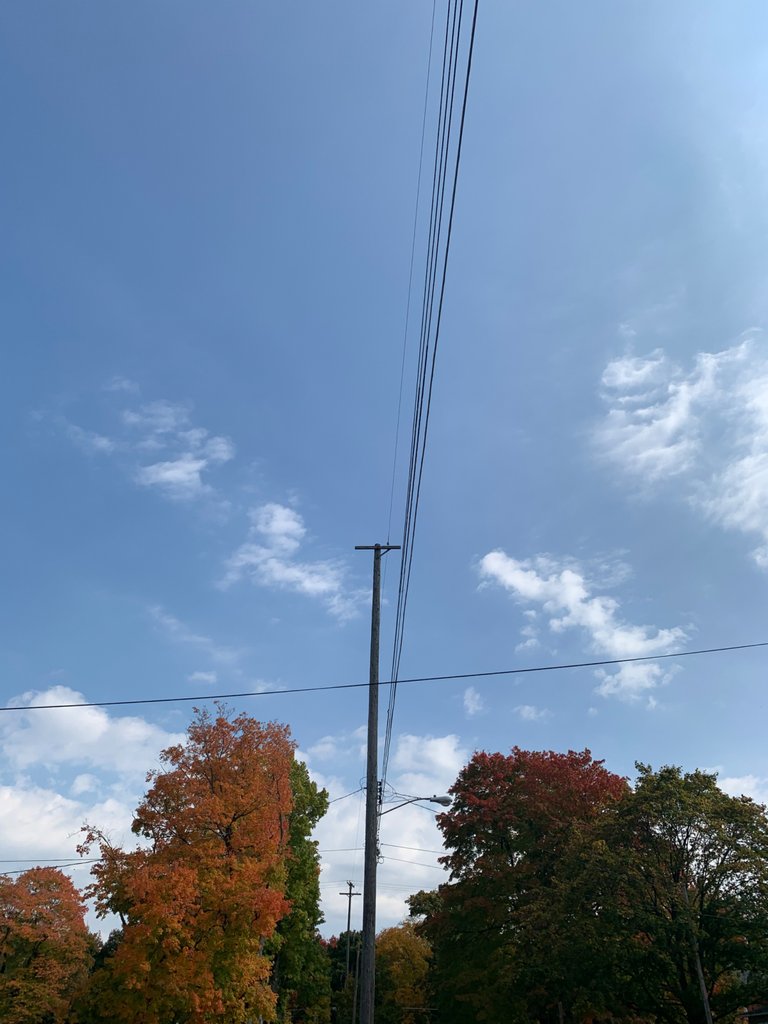 Did a loop down on the nature trail and past the pond. Saw one turtle 🐢 right quick, but otherwise not a lot going on down there any more.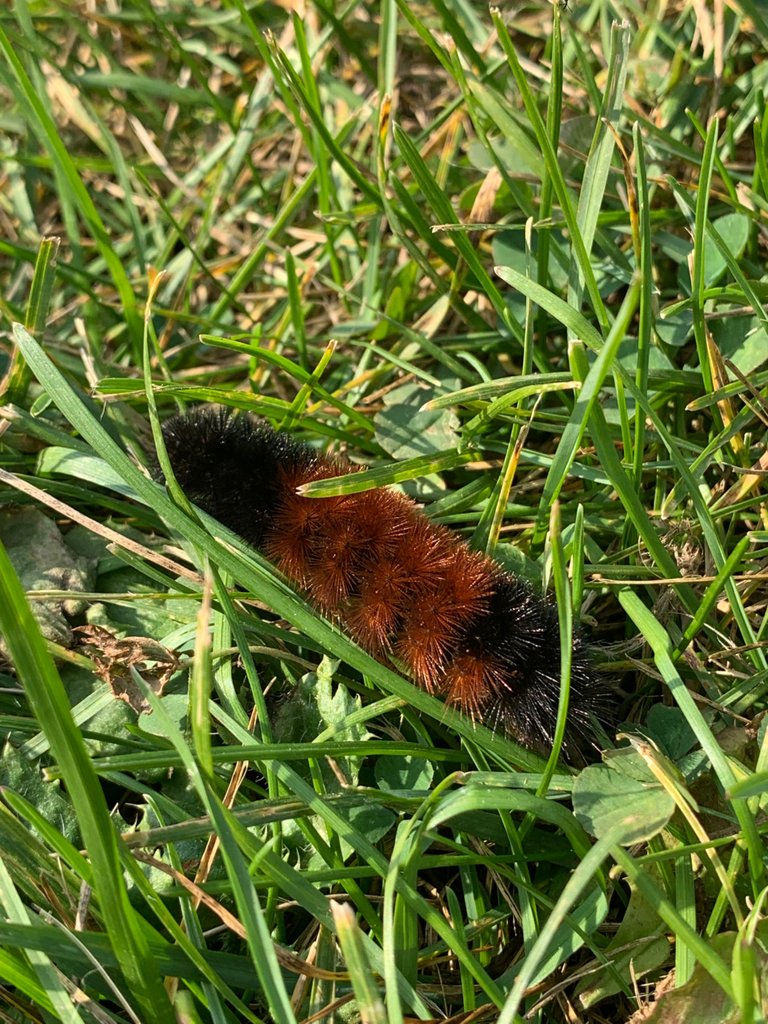 Did see a couple caterpillars 🐛 going for their walks, but that was about it.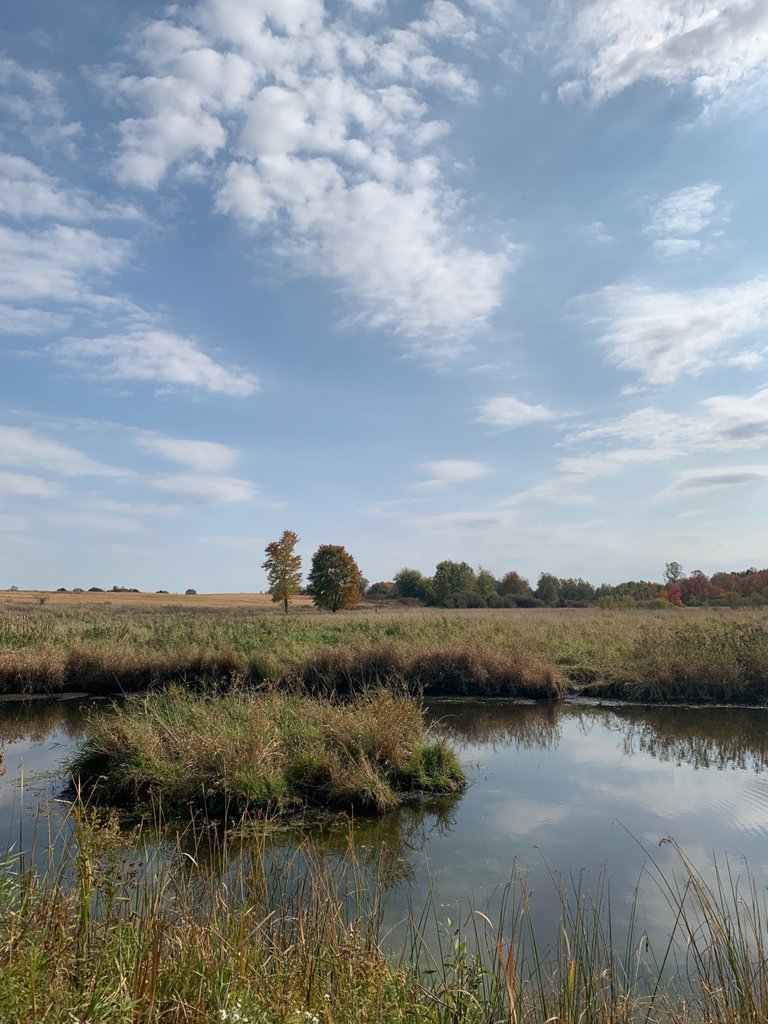 Got home and grabbed some cereal for dinner hoping that some fiber might help my stomach chill out some and then hopped in the shower and got everything ready for teaching Calculus.
We covered a serious lot of ground today, we were behind by a class and I wanted to get caught up. We hit relative maxes and mins, optimization, and Lagrange Multipliers. I am a little worried that I went too fast, but we'll see. I'll probably be pretty kind as far as the difficulty of the exam questions…it's not particularly hard, really, just a lot of Algebra solving systems of equations.
We finished up on time and I went back and redid one of the problems that I made a mistake on and posted it in our Discord. I actually tried to do the same problem using Lagrange multipliers and totally got stuck. 😢 I'm sure it's possible, it's just that the system is wicked to solve.
Took me a while, as usual, to wind down after teaching, but I got ready for bed and we watched an episode of Murder, She Wrote and then switched to Golden Girls until bedtime.
---
General Crime two days in a row? What the for real fuck, dShitty?! Why hasn't this thing just died so I can forget about it already instead of limping along at the bottom for years? I guess, in that respect, it is somewhat similar to real life…at least the US has been a debt zombie for decades, so art mimics life, eh?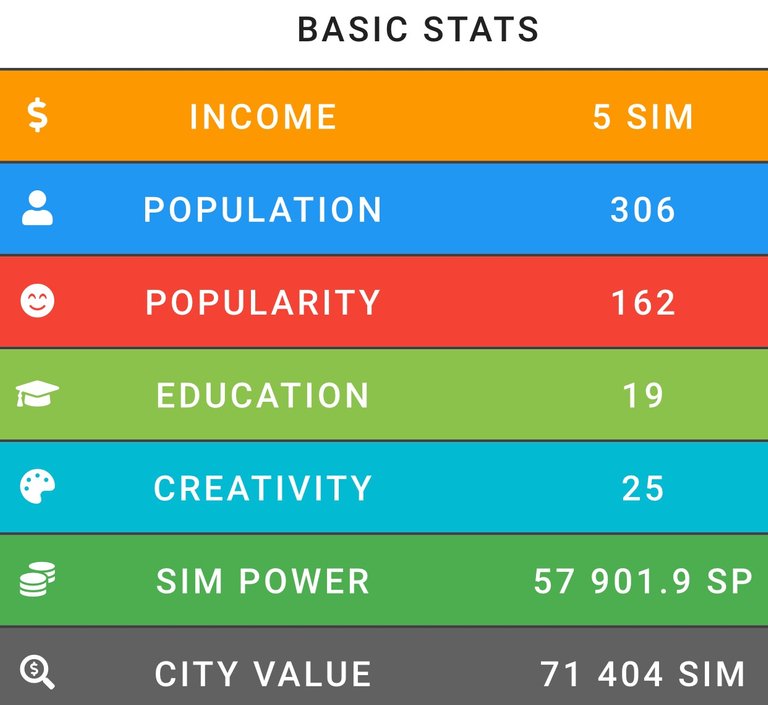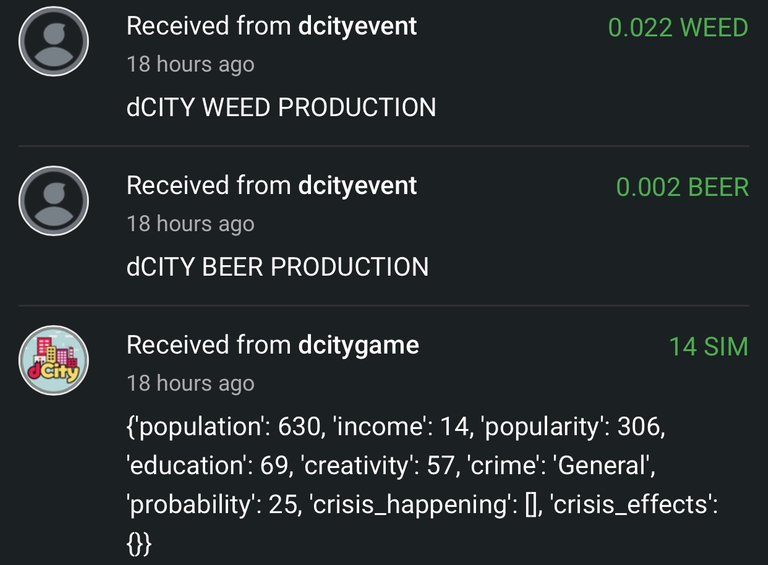 ---
Wow! I'm up yet another level on Rising Star…literally only twelve more (and easily more than a year) until I unlock the next mission and make any progress on this "game." Then what? I do that mission for years to get to the next area? So what? I think I get entangled in these things because they're the only thing that's offered on this chain…lazy carbon copies of card collectibles, just put a different veneer on it and call it dCrops or dCrappy or whatever and boom people will chuck time and money at it…name a game onchain that isn't just the same thing with a different skin over top? CryptoShots? I haven't gotten it to work. Exode? I guess little bits are playable, but not really…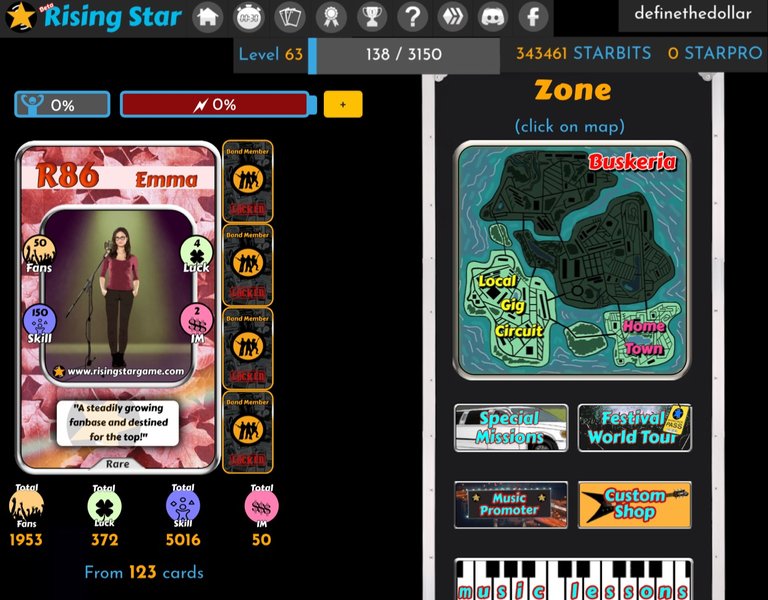 ---
HashKings isn't worth talking about really any more. Going to drag it out for a few extra post words for today, but that's more than it deserves. At least the other games suck at their own expense…this one sucks at the expense of every user of the chain.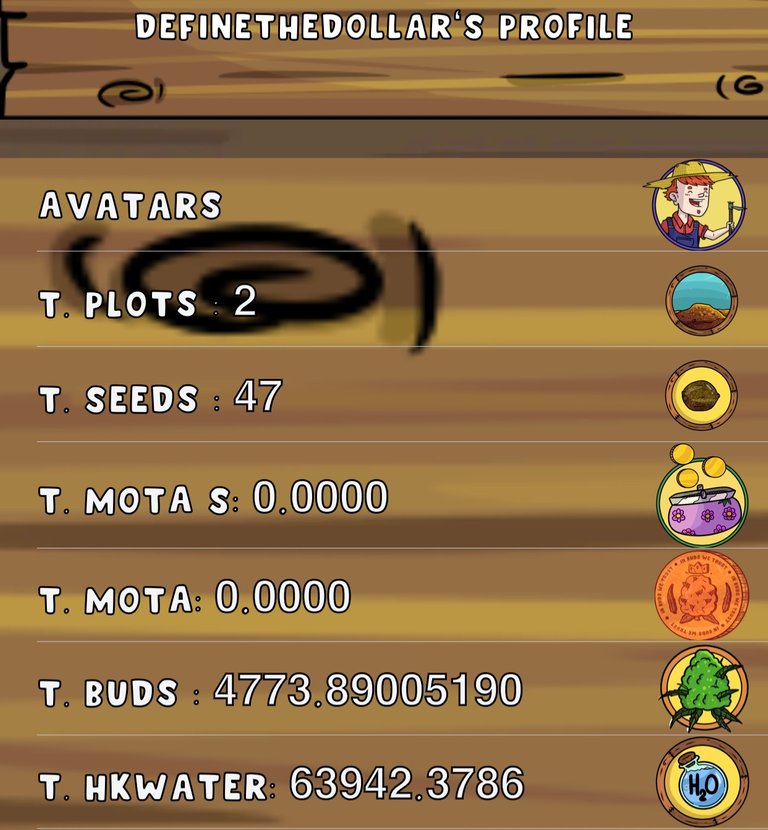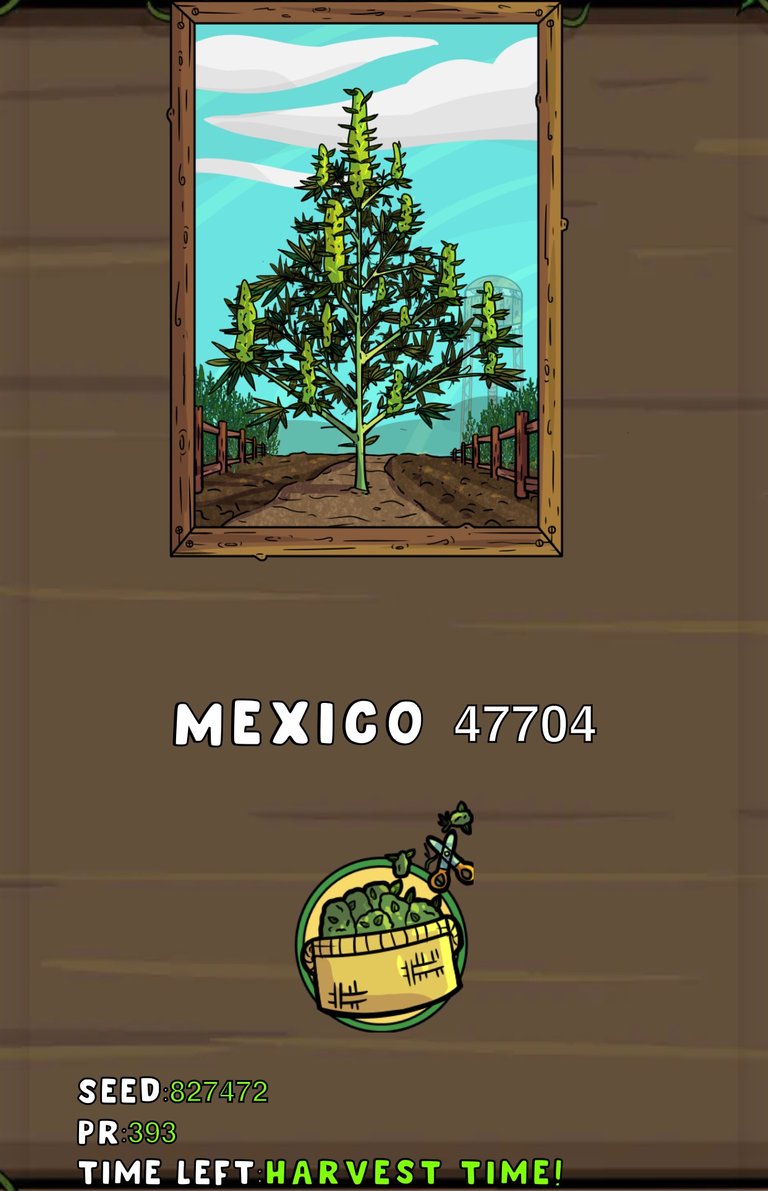 ---
I was assigned to a gold foil (of course) brawl this time, so I did go in and get those battles set. Otherwise, though, nah…not playing Splinterlands. Only two days left in the season and I don't really care; got no chests coming and don't intend to bother with it even in the least.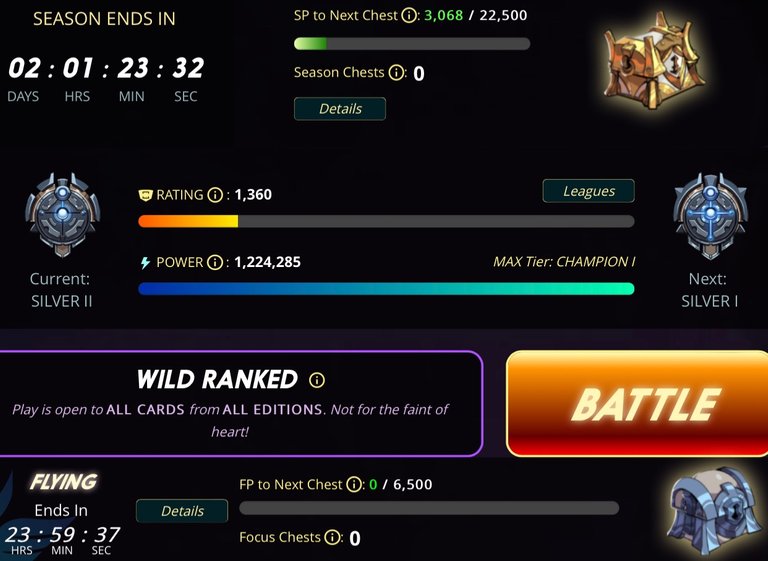 I claimed my SPS interest for the day and for some reason decided only to move half out and stake the other half. I guess I did still have some waiting on the market already, so just trying to keep that staked balance growing over time and not just dumping everything out.
Speaking of dumping out, I really need to withdraw some vouchers, they're just collecting dust otherwise.
---
Got my stats for the last week, and it's not surprising but this was one of the worst weeks (if not the worst) since I started recording. 😟😫 Obviously, I was wicked sick, so it's a valid excuse, but got some work to do to bring my step average back in line.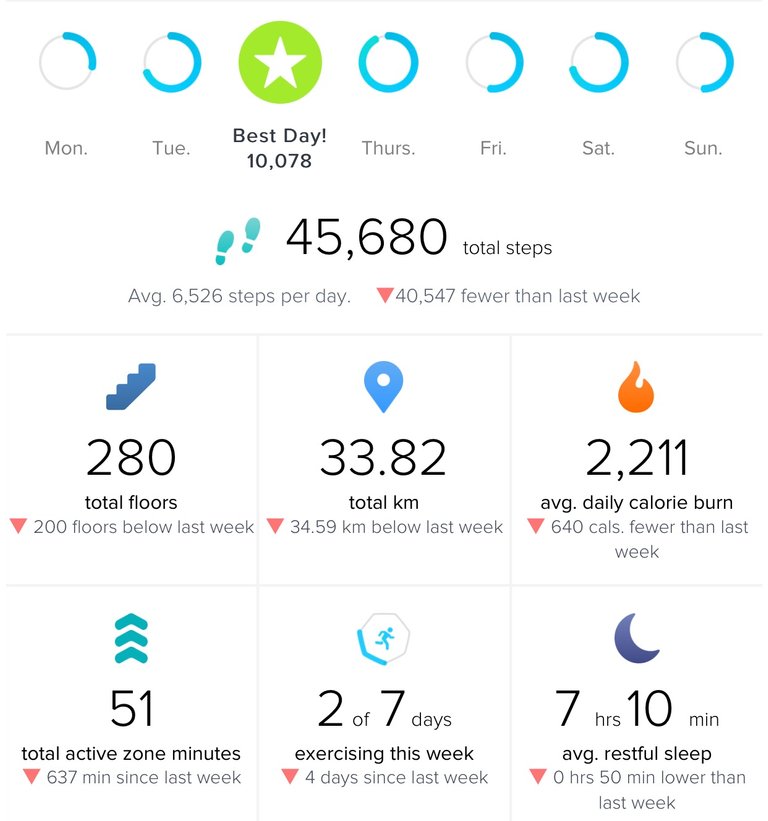 ---
Average Last 7 Days: 8,563
Lifetime Average: 14,698
10k per Day Streak: 2
Longest Streak: 204
Distance on shoes: 1068.61 km
Distance on hikers: 67.07 km
#AutomaticWin Tally: 425
#AutomaticWin Streak: 0
Longest Streak: 53
#TripleTen Tally: 118
#TripleTen Streak: 0
Longest Streak: 7
#DoubleDay Tally: 236
#DoubleDay Streak: 0
Longest Streak: 37
Highest Floors: 120
Highest Daily Steps: 41,528
Zombies evaded: 0/0
Mindfulness Diary:
Health: 70%
Satisfaction: 65%
Energy: 76%
Productivity: 70%
---
Referrals: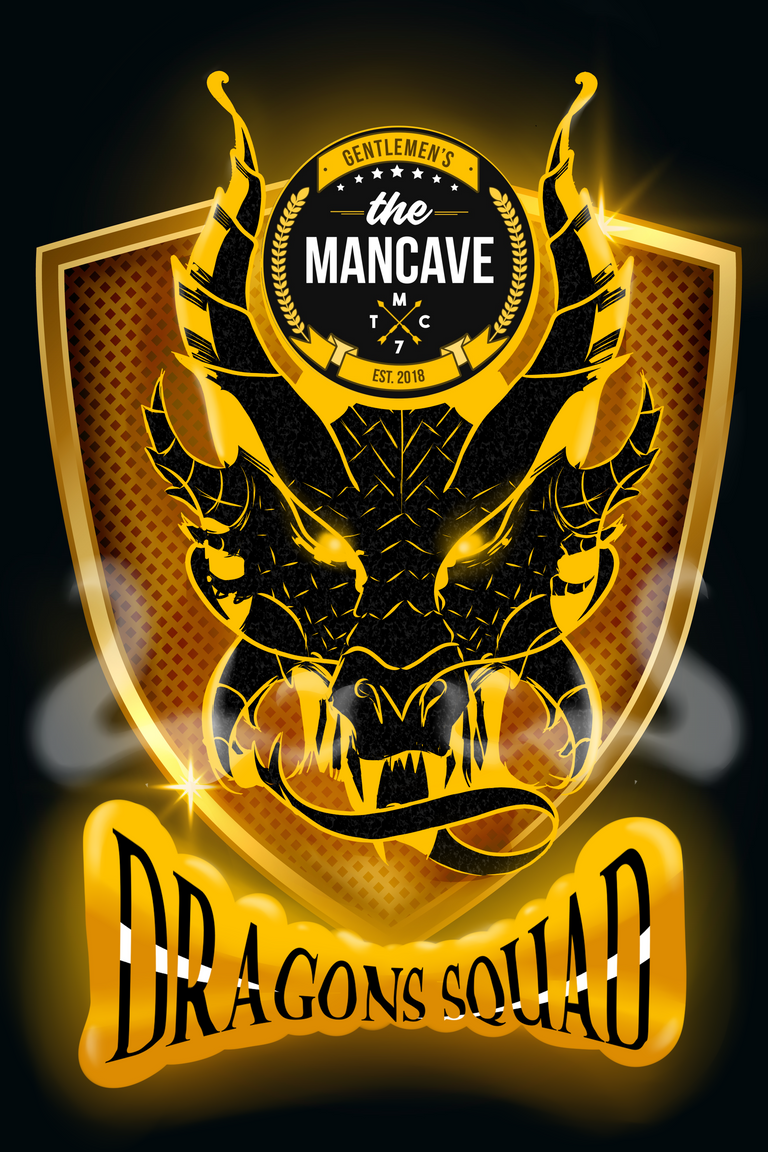 Power up and Hive on!
---
---