Oct. 29, 22: Routine, Walking, TV, and Games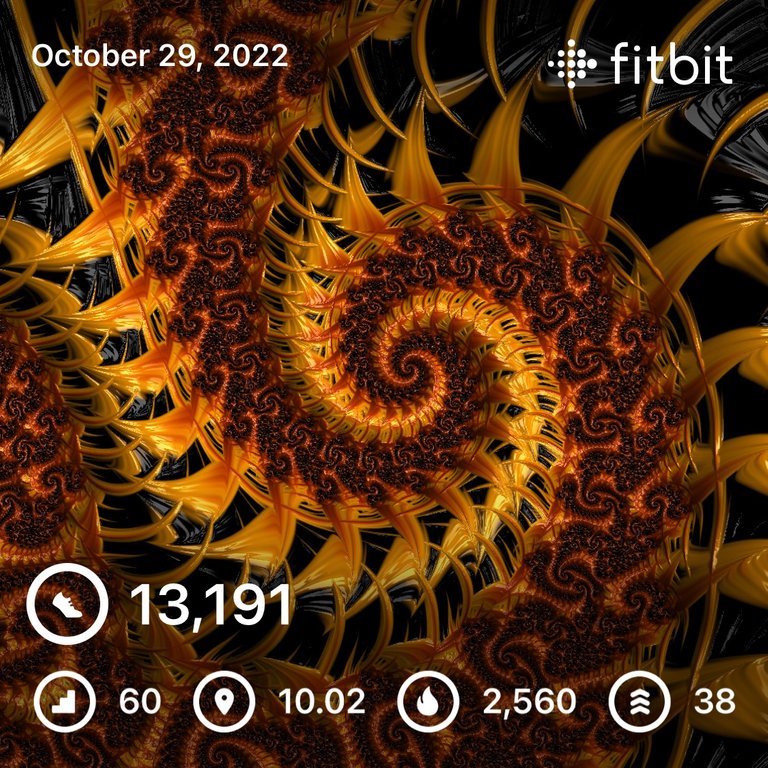 Got an early bedtime last night, relatively speaking, fell asleep around nine thirty or so. Believe it or not, despite waking up with the cat 🐈‍⬛ having his little fits wanting to be let out, I made it through the whole night in my bed! 😯 Got up only a few minutes before eight (which once again put a crunch on the morning routine) but put me at nearly nine and a half hours on the night. 😴
Checked the crypto markets and they were still looking pretty good. BTC pushing up toward $21k and HIVE reluctanctly rising as well, but still not past $.5. Lost even more against ETH on Polygon; might have missed a chance to get out with minimal losses, but I'm just waiting and waiting…
Worked on my post for the day, as usual, and got a pretty decent one done, but I was a bit late getting it posted (only a few minutes, so no big deal). After I got it done and shared, I dinked around with WombPlay games and watched some TV for a while and grabbed my normal sandwich for lunch.
It was pretty nice out (if not a little cold) and we decided to take the dog out for a walk down around the "nature" trail.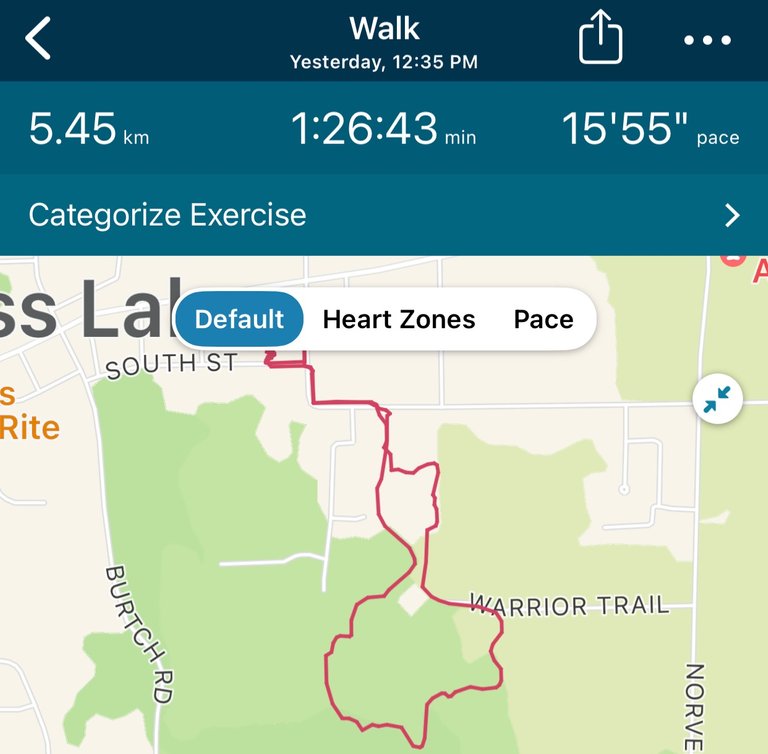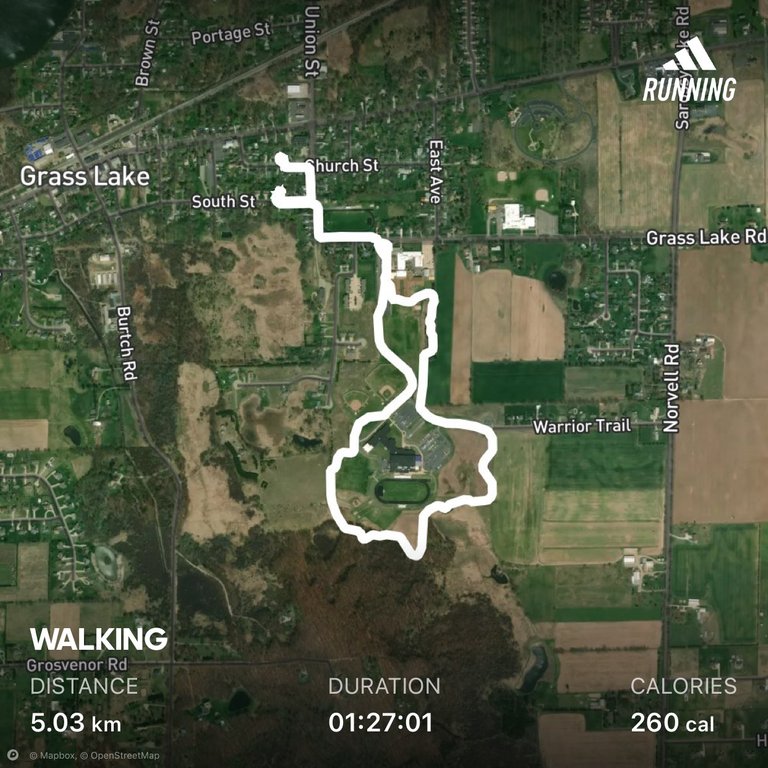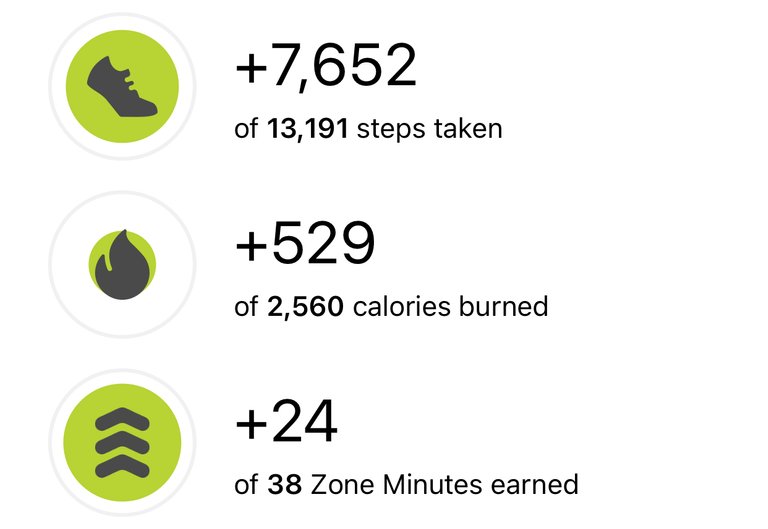 Mid fifties is a little colder than I'd prefer and I had my long stuff on with a hat and a scarf but Wenche was in shorts and light stuff…we looked like quite a pair! 🤣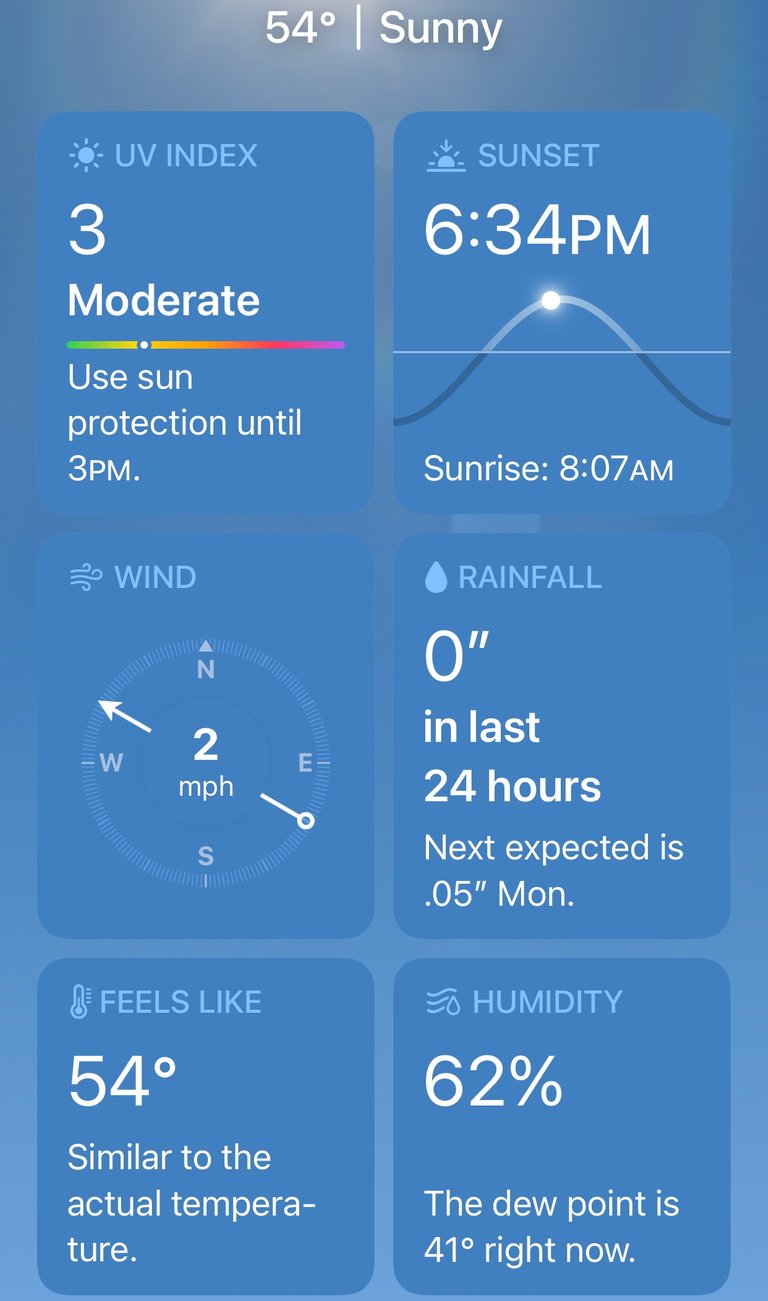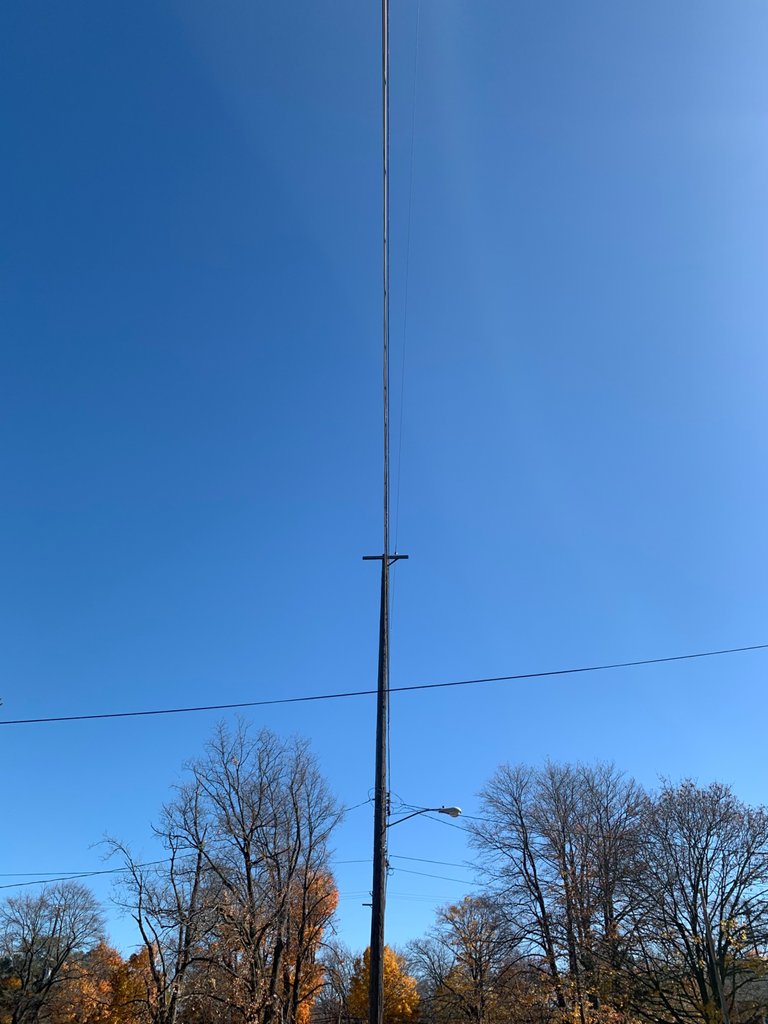 I put "nature" in quotes now because, apparently, the village or township spent a crapton of money to destroy it by turning it into a "Story Walk."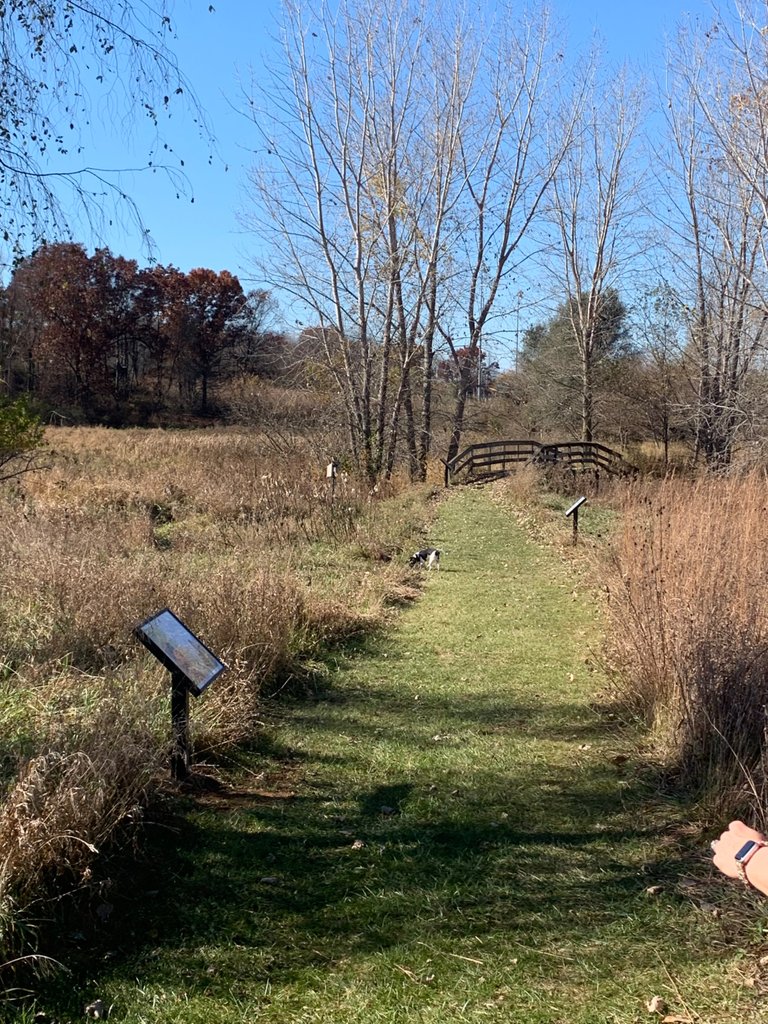 It would be one thing if they were informational plaques about the wildlife that can be found in the area or something like that, but they're glass contained literal pages from some kids book. 🤬 They were already clearly getting water damaged and the friggin things reflect the light in your eyes and destroy the landscape…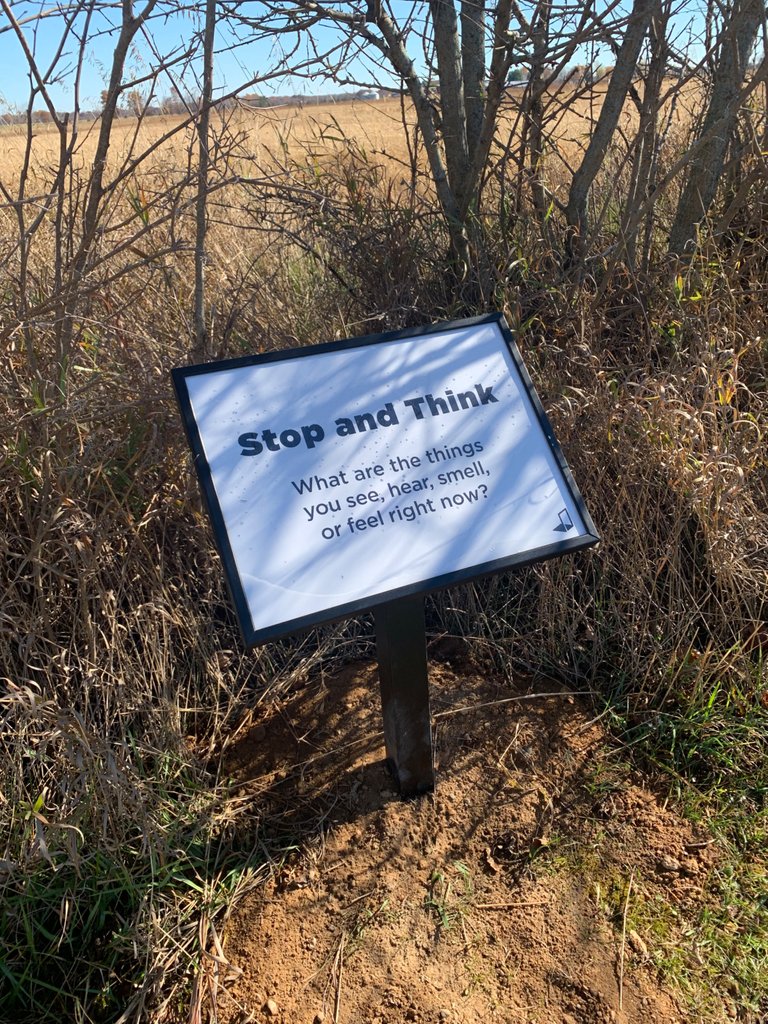 I feel that you spent a lot of money to fuck up my walk, stupid assholes.
Went down past the pond and it's getting really low these days and all full of green goo. Didn't see any turtles, but we did see a bunch of little fishies up toward the shore.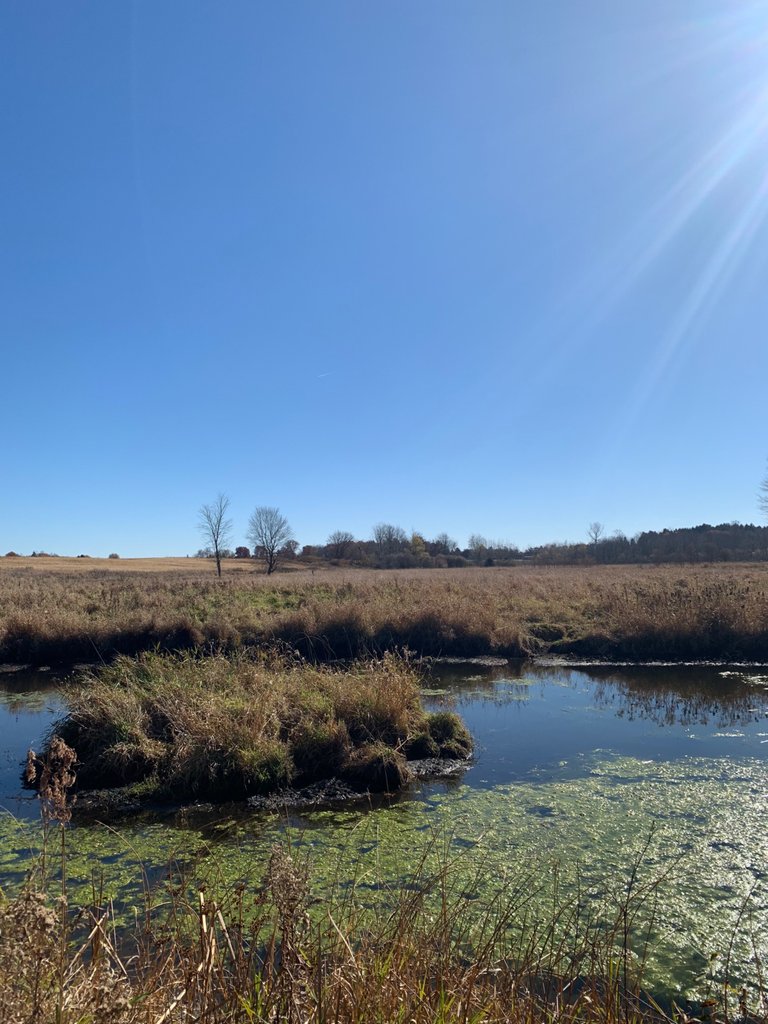 Did see some BIG ol' froggies 🐸 chilling in the sunshine: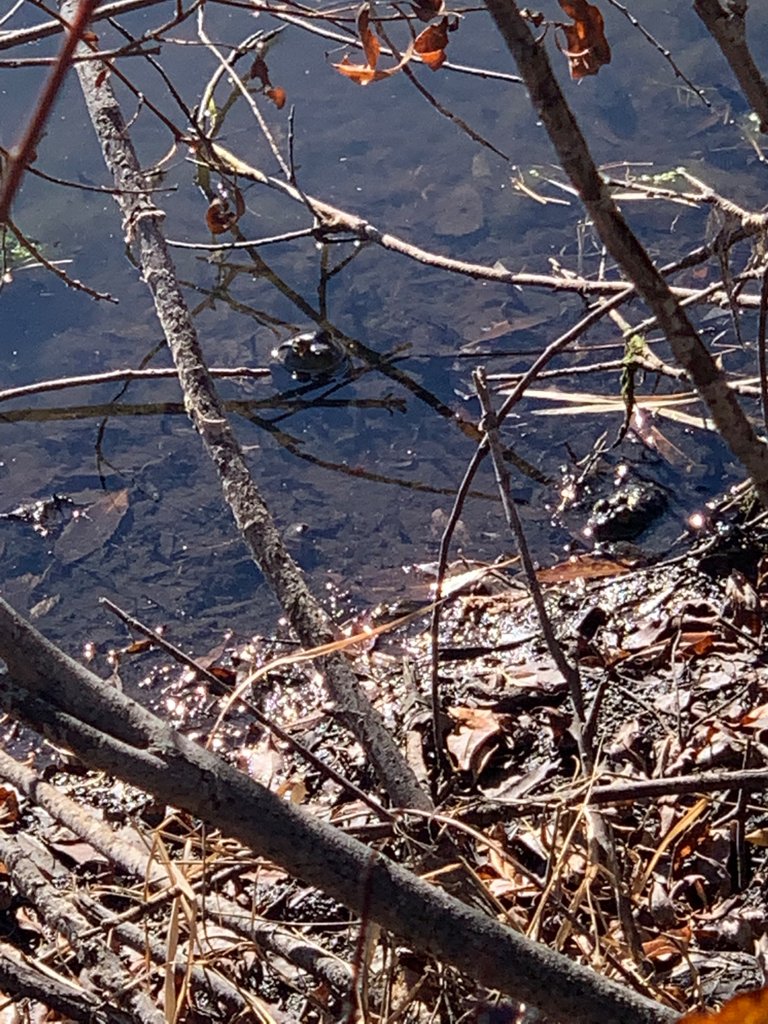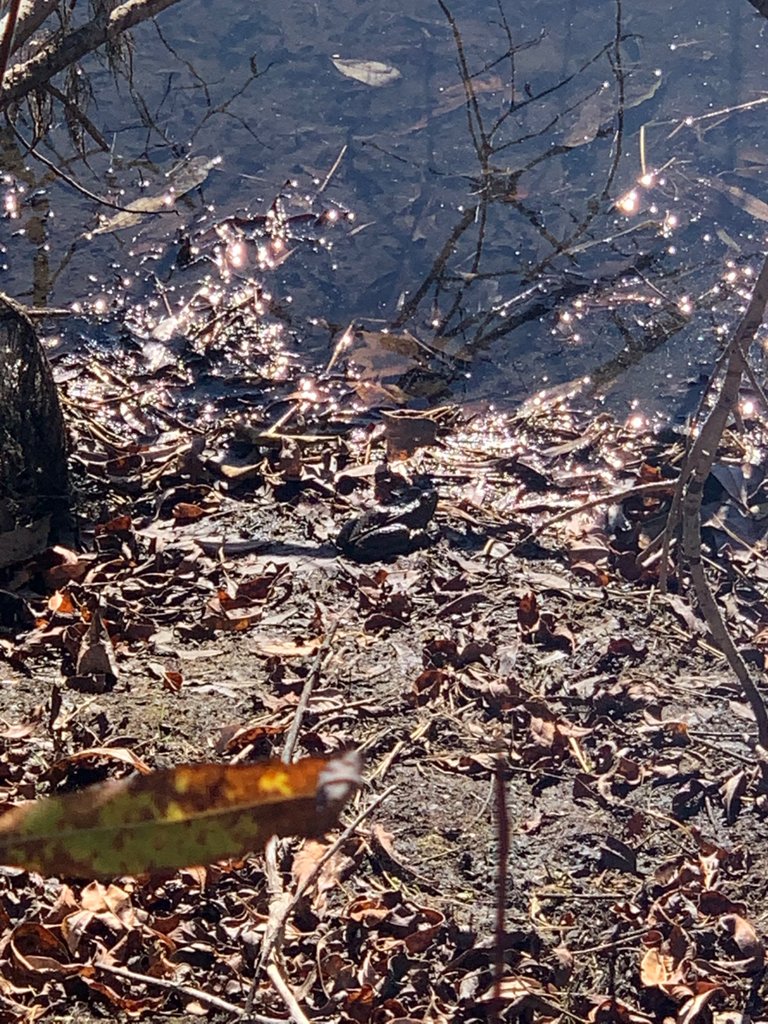 I spent quite a bit of time today thinking about Mythix gameplay design. I think some ideas are starting to solidify and should probably get written down in the notebook, but still some up in the air.
I'm thinking about the idea of packs again (as an addition to forging rather than instead of…there's something to the excitement of not knowing what you'll get and the possibility of getting better cards than you paid for that is fun…) and I'm also thinking about retaining the original dueling idea, but put it as a separate game mode…like a tournament arena style thing where players wager MTX, but keep the main p-2-e game as a roguelike.
To some extent I still feel like I'm going to have the "get in line" syndrome, and the one big hook (NFTs and blockchain) may pose a barrier itself getting into any of the mainstream console stores…I need to get a web designer to get the website more better and 3D artists…I get overwhelmed, for real, trying to do everything by myself; I'm the idea man, the creator, but I need to have something already to attract anyone to…
Mom called while we were out on our walk and wanted some help with a couple things in the yard. The first was super easy, just helped her put back a cover over her basement window. The second was a bit harder. There was a big sap-sucker grown up through one of her trees that needed taking out. By the time I finished cutting that all apart, I had a solid sweat going and the hat had long since come off.
Not much going on the rest of the day. Being all hot and sweaty, it was time to hop in the shower 😉 and we chillaxed for the rest of the evening.
Wenche made us French toast for dinner and I played some games and watched the tube until bedtime.
---
Wow! Is that three days now of four stated, twenty-two actual income on dShitty and no extras?! The shitpipes must be clogged…it's all backing up behind it.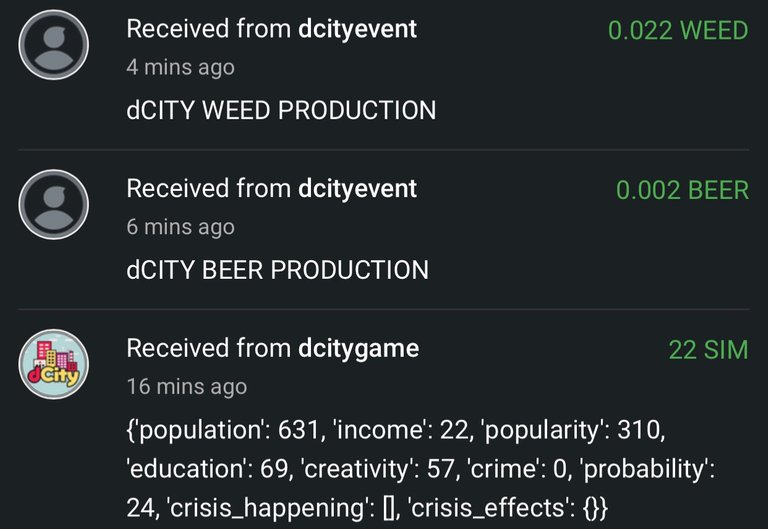 ---
I actually remembered to go in again on Rising Star today and ran another mission. My energy hadn't recovered, so it was a lesser one than I usually do, but seems it was enough to start my Ego growing again and so I've had to switch over to lessons.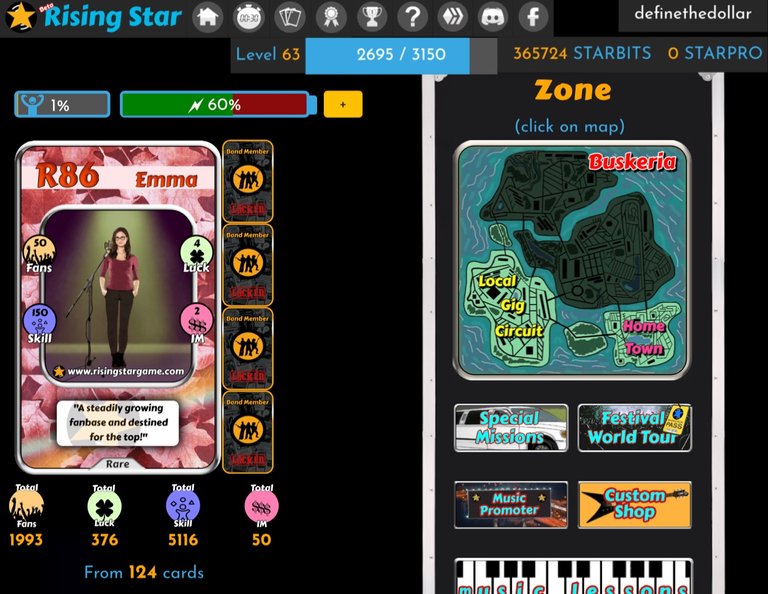 ---
The third day of HashKings post waiting game waiting game is in the books. I need to set a specific time aside to sit down at the computer…maybe then I'll deal with this.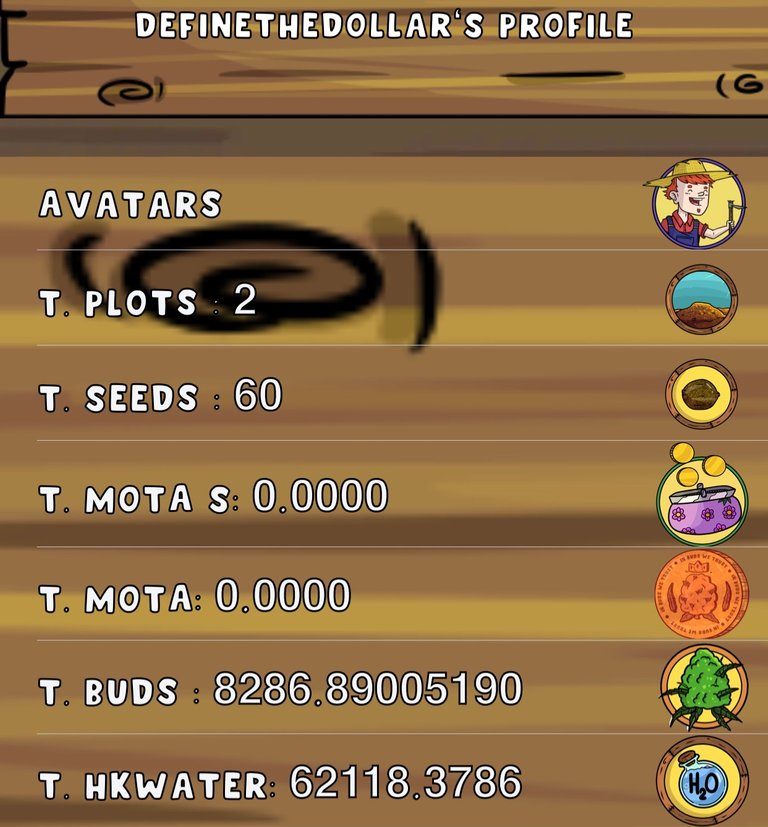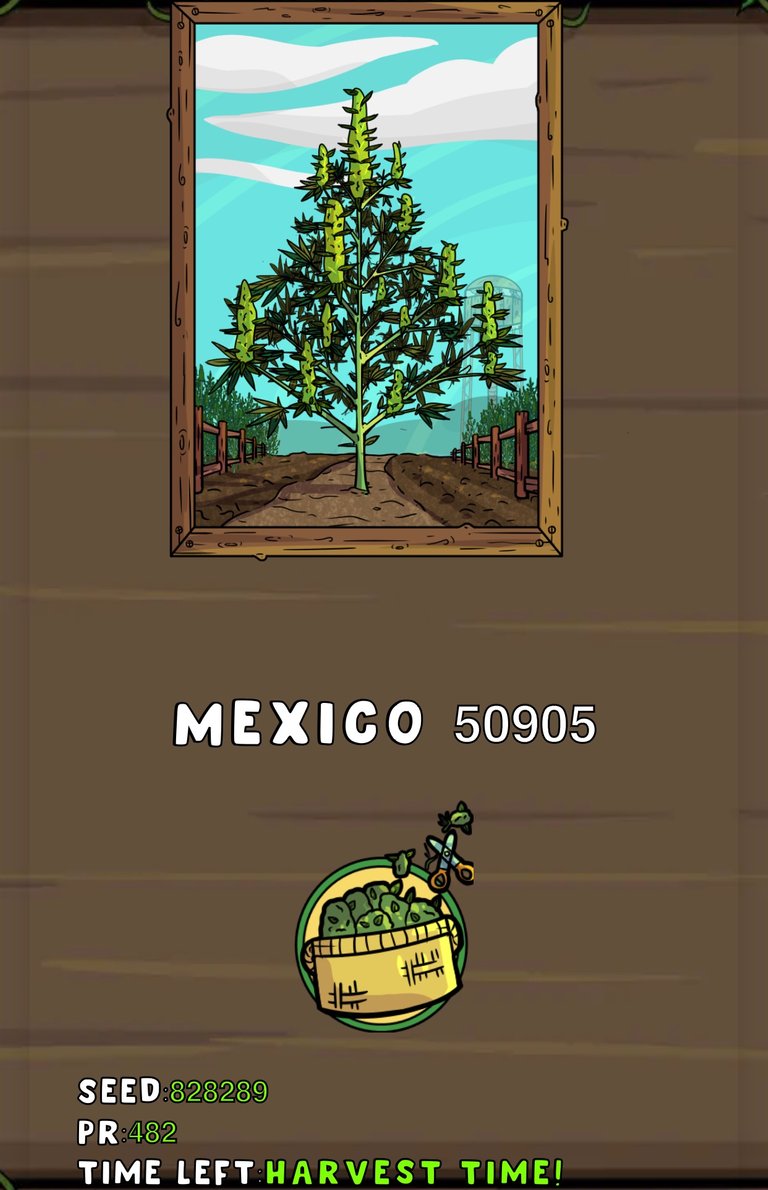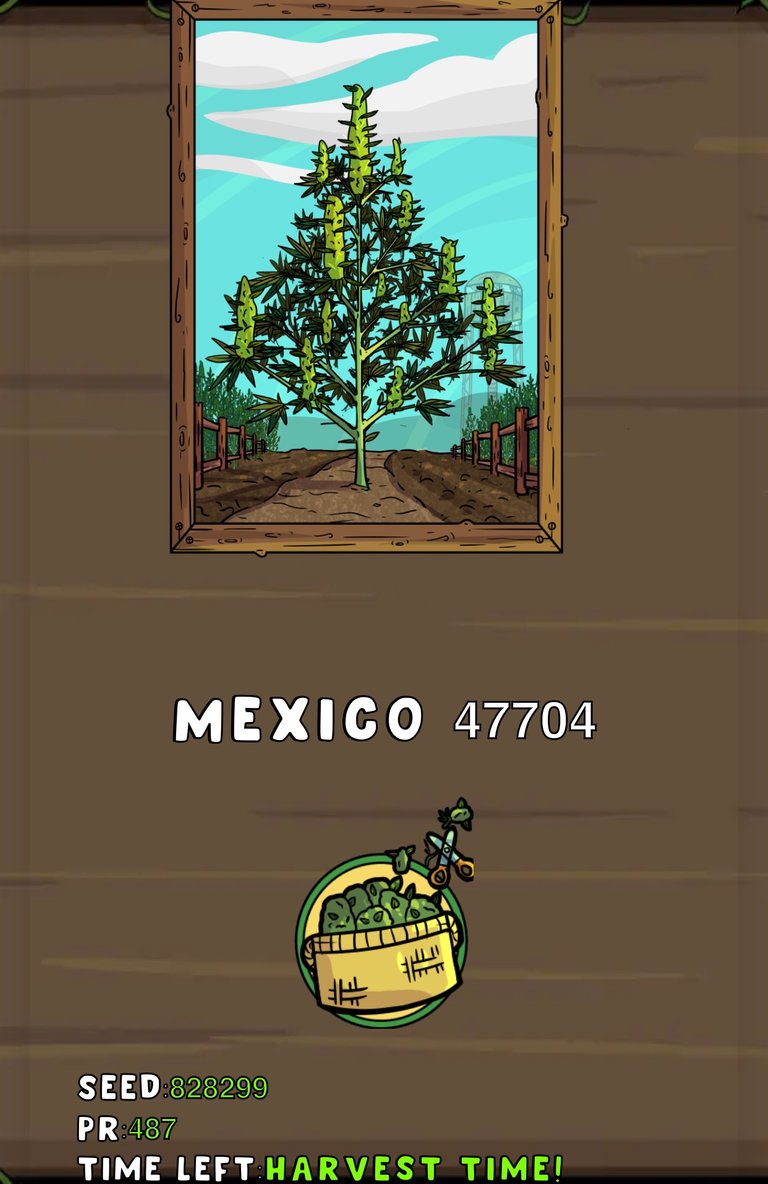 ---
Second day of renting my cards and the potential value has fallen sharply from 8k to less than 5k. I suppose it will fluctuate over time, only just started and I guess it's alright getting some "passive" income (still need to pay them as well as sell off the DEC, but that's minimal). Looks like maybe a dollar or two a day…not great on $30k worth of value, but for now it's fine, I suppose; I can always turn it off and go back to letting the cards sit. 😛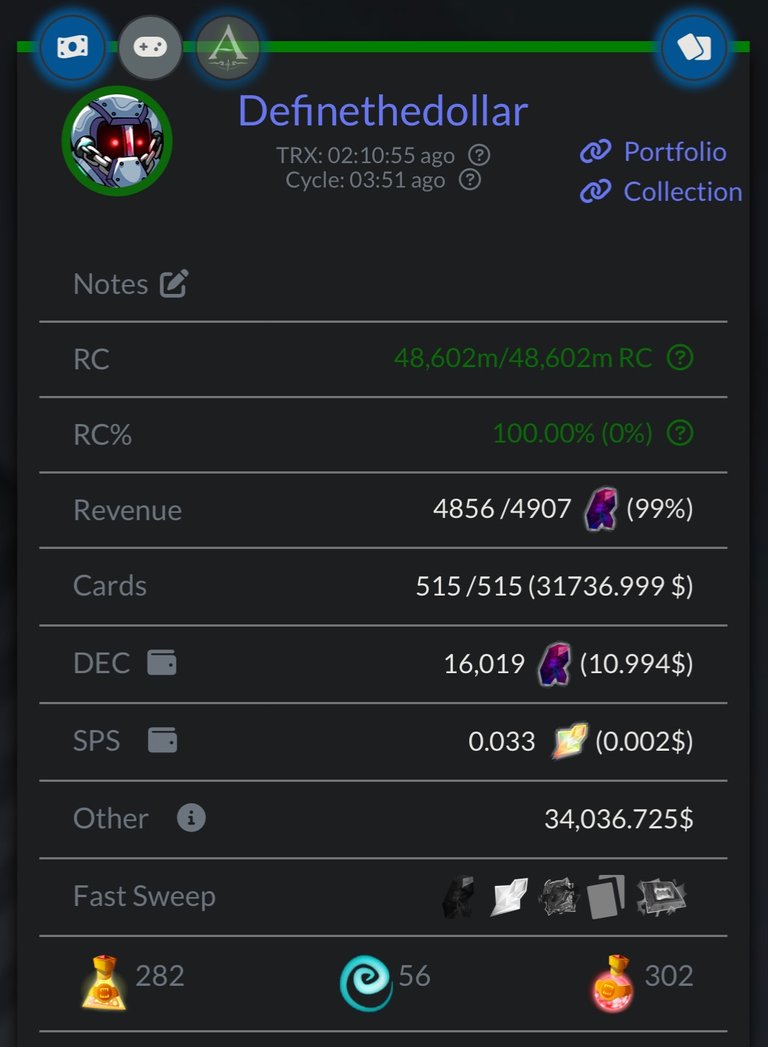 Speaking of paying them, I'm a little confused about what's going on…I'm getting charged a rental fee: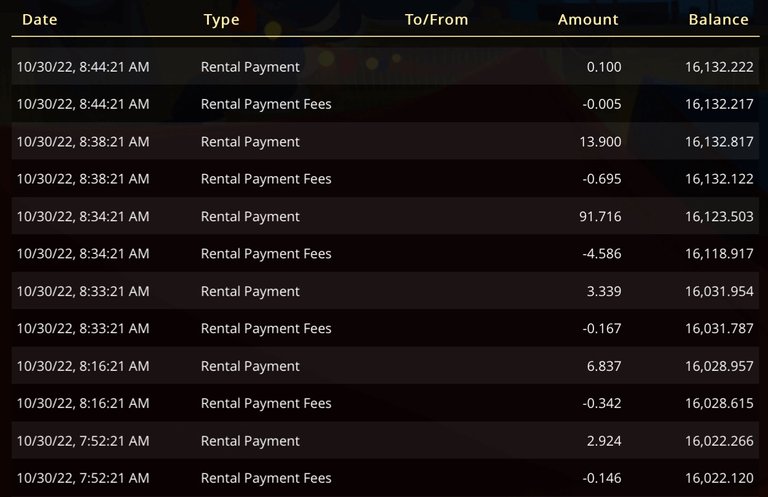 Not sure if that's coming from Splinterlands or what, but I also got an invoice from splex that I owe them ten percent. Not too happy about having to pay for it twice. 🤬
Claimed my SPS interest for the day and staked it up this time. I moved out three days' worth yesterday on top of what was already sitting there, so other than trying to save funds to buy back SOL I don't have an immediate need and am sticking to the three days stake, three days swap pattern.
---
Average Last 7 Days: 14,889
Lifetime Average: 14,679
10k per Day Streak: 20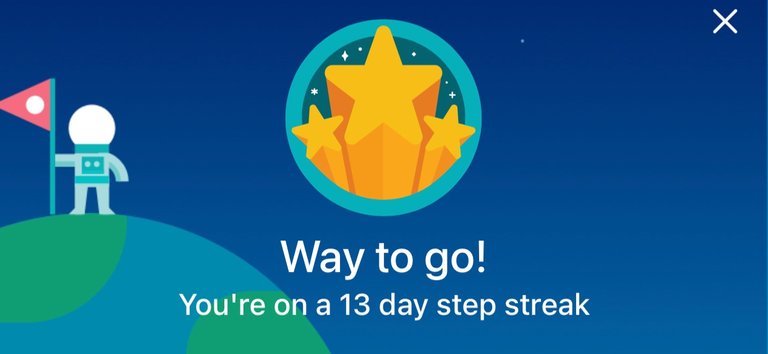 Longest Streak: 204

Distance on shoes: 1125.77 km
Distance on hikers: 67.07 km
#AutomaticWin Tally: 425
#AutomaticWin Streak: 0
Longest Streak: 53
#TripleTen Tally: 118
#TripleTen Streak: 0
Longest Streak: 7
#DoubleDay Tally: 236
#DoubleDay Streak: 0
Longest Streak: 37
Highest Floors: 120
Highest Daily Steps: 41,528
Zombies evaded: 0/0
Mindfulness Diary:
Health: 89%
Satisfaction: 87%
Energy: 93%
Productivity: 80%
---
Referrals: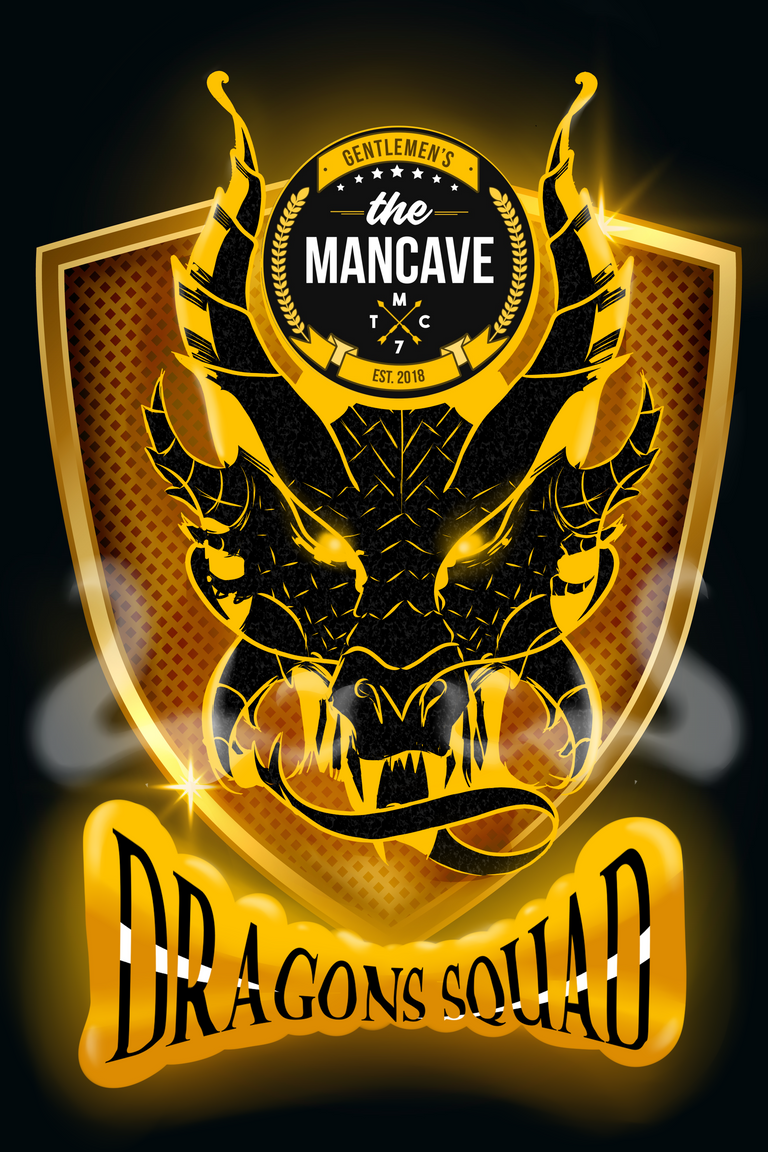 Power up and Hive on!
---
---