SHARE YOUR BATTLE Weekly Challenge! MYCELIC SLIPSPAWN ING/ESP


¡Welcome everyone to this new edition of weekly challenges designed by the splinterlands community.!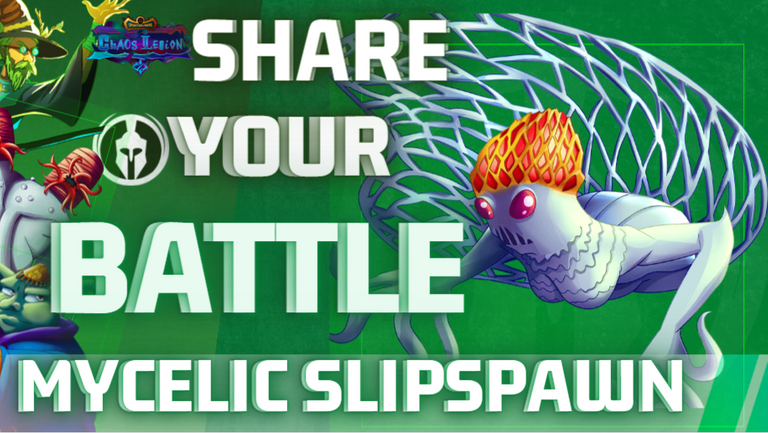 Making my participation for this week, and fulfilling my personal goal implemented a couple of days ago. I have already started the countdown for the sale of the new packs, the updates and the massive growth of all these new updates, my piggy bank is already growing in order to allocate a good capital for the arrival of these new updates. I have a small amount of funds which I was going to use for the purchase of my first chaos cards, but I think I can be a little more patient and thus be eligible for the new aidrod and the special offers of the new editions. As I mentioned before, I was going to buy some editions, but for this opportunity I need to rent in the main market of the game an equipment belonging to the earth splinter, which will serve as a reference to the battle challenge implemented for this week.
Without further ado, I would like to start my publication and thank all those readers who remain until the end of this entry. Thank you and let's get started!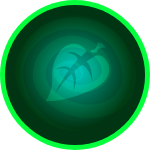 The monster selected for this week is a fighter which belongs to the splinter of earth, its game characteristics support all the new edition of characters corresponding to the "chaos" section which we know that its focus is concentrated mostly for magic damage and regenerative abilities. It has a set of remarkable and very advantageous skills for some game situations, I do not know in its entirety how will be its effectiveness at a higher level to the limitations of the bronze league, since it is the only league which I have managed to reach thanks to my level of play. I hope to increase it progressively as I dedicate a little more capital to this magnificent project. Although I have only given him participation in his most basic levels, I consider him to be a competent and effective character for any of the game methods where he is given participation.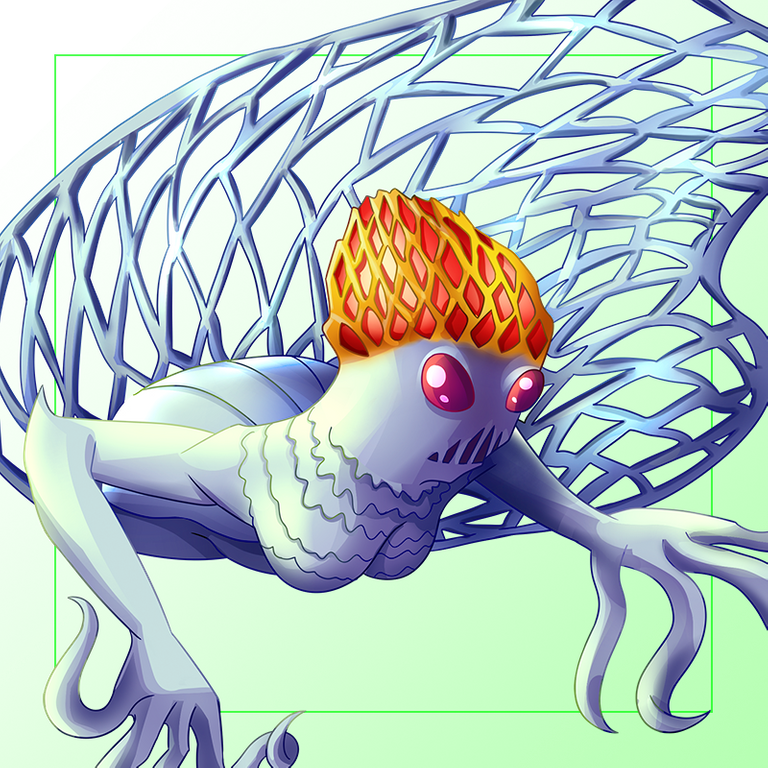 THEME: MYCELIAL SLIPSPAWN
Edition: CHAOS LEGION
Rarity: RARE
Element: EARTH
Attack: MAGIC
Abilities: Taunt
It is a card which can be used in high mana battles, it is also a good combatant against the powerful water splinter and the more common strategy of the fire splinter. I proceed to make the rental of this character after passing the rookie league. Many times I lose my rentals for the season and I am left in the lowest bronze league and with each end of season I have to start from 0.

¡Renting to Earn!
Fractioning a small portion of my earnings corresponding to the previous season, I decided to dedicate a small portion to my biweekly rentals, for the entire current season, and to be a little more active so as not to start from the rookie league at the end of each season.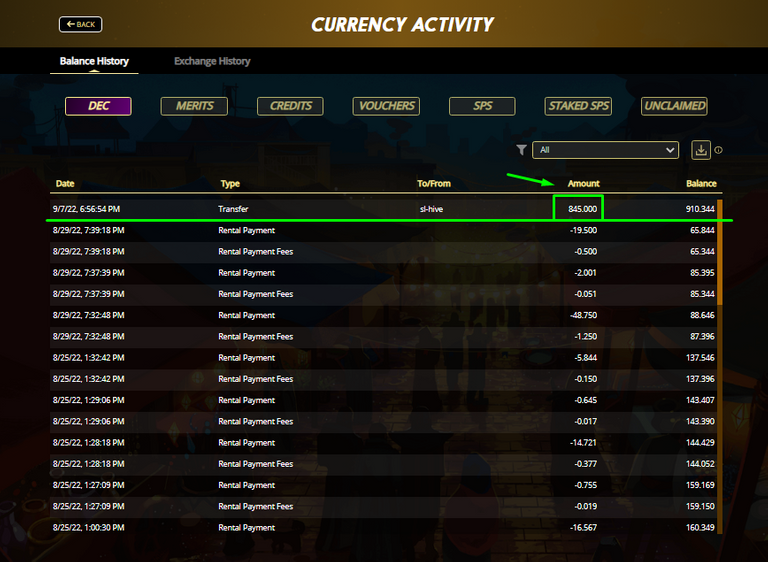 After making the HIVE/DEC trade from the hive engine platform I proceed to withdraw my dec to the internal wallets of my splinterlands account to rent a summoner, tank and backup monsters to conceive a worthy climb up the charts.

Position
Name
Rarity
Cost per 24 hours
Level
Class
Summoner
Obsidian
Rare
10 DEC
2
Gold
Summoner
Prince Rennym
Legendary
11.44 DEC
1
Common
Flesh Golem Tank
Flesh Golem
Common
0.39 DEC
3
Common
Second option tank
Mycelic Slipspawn
Rare
2.40 DEC
2
Gold
Tank
Grund
Epic
0.20 DEC
1
Common
Second Row Attack
Screeching Vulture
Common
1.8 DEC
4
Gold
Second Row Attack
Wood Nymph
Common
1.50 DEC
4
Gold
Second Row Attack
Mushroom Seer
Rare
5.31 DEC
3
Common
Second Row Attack
Magi of the Forest
Épic
7.76 DEC
3
Common
Second Row Attack
Javelin Thrower
Rare
5 DEC
3
Gold
Second Row Attack
Beatrix Ironhand
Épic
0.30 DEC
1
Common
Total
42 DEC per day
---
This is my ideal team, which I consider necessary to climb to the highest positions in the bronze league, it is a very economical and effective team to battle with the sliver of land..
With a very low cost and good profitability, I consider that this game team will be good enough to take me to bronze 1, maybe not to the tops because it does not depend on a single team and there are a lot of cards which can support or be integrated into these formations. However, it is still a good team.

Strategy and alignment
made a lot of honorable games with this splinter, currently I am very close to the bronze league I and the total result is close to 75% effectiveness among all the games played. The most outstanding battle with the character selected for this week of challenges consists of a tank with double hit and regeneration, against a tank that concentrates the opponent's attacks, a ranged attack with increased damage and favored by the rule, a ranged attacker with magic damage, a stealth hunter and a healing Elf.

Basically, the strategies of both teams were very similar, since the rule supported ranged attacking monsters and attacking them from the first square. My goal was to afflict the opposing tank with the double attack ability and high damage from the tank, while all the damage from the first and second round was concentrated on the monster in the second position. The most ideal summoner for this battle was Prince Rennym, but my instinct led me to play with Obsidian and the increased magic damage. This increase allowed me to directly hit the vital points and evade the defenses of the rival monsters. Another remarkable factor is the recovery of the tank thanks to the ability of the healing nymph and the concentration of attacks in the second square. The speed was also another point in my favor and which led me to become champion on this occasion.

¡Team Duel!
The most awaited moment has arrived, the confrontation of two competent and high level players to show who has the best strategies and cunning when putting together their team for this game.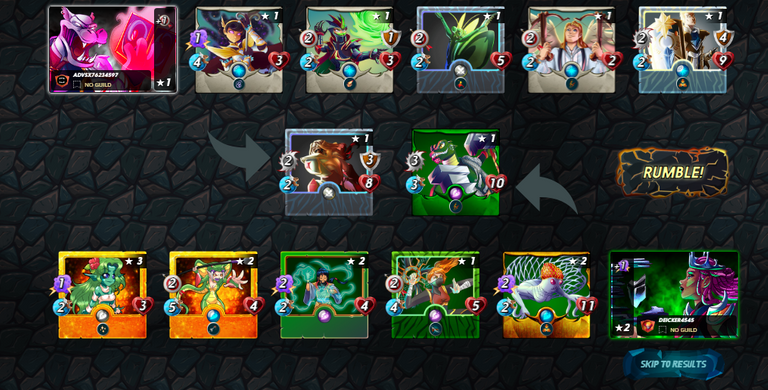 For this battle the level of my fighters was higher than that of the rival characters, but I must highlight the great cunning and excellent playability that my rival showed when positioning his fighters, in the early rounds it seemed to be a defeat for me at first sight. My opponent managed to weaken the allied speed and attack the monster that would regenerate a portion of the damage received to the monster positioned in the first square. It was a bit of a close battle with an unexpected ending after the third round, it significantly afflicted 75% of my fighters and I was worried for a while. I don't like to decrease my capture rate below 70% daily, in order to maintain the maximum once it is recharged and to be in the best conditions at the time of playing, it was the last game in which I would participate for today to let the capture rate rest. A few points away from the bronze I league and so to play tomorrow to position myself among the best positions of the corresponding league, I must evaluate how would be the expenses and the profitability to participate in silver and thus significantly optimize my rewards.

Conclusion.
Today I discovered a great versatility and magnificent performance by the team of the splinter of earth, the truth is that I did not expect this victory and I was very surprised to see the final result of the battle, I learned that the strategy and good positioning of the characters is the key to conceive victories .... I consider that my opponent's level of play was very good, thanks to the cards he had and his methods of play. It is obvious that he is a user who knows the positions of each character and knows how to take advantage of his alignments.
I am very grateful to all those who took a few minutes of their time to join me in reading this little post, I have sought ways to innovate my formats and every day to present a better work for those interested in viewing my publications. I feel very flattered to belong and make social life in this great community.

Español

¡Sean todos bienvenidos a esta nueva edición de retos semanales diseñados por la comunidad de splinterlands!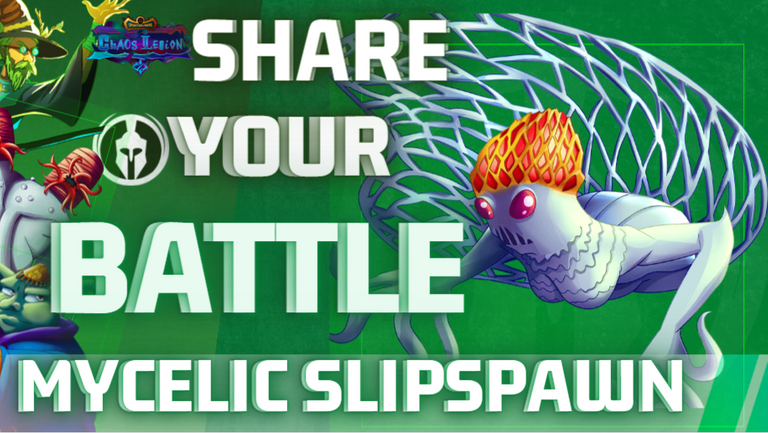 Realizando mi participación correspondiente para esta semana, y cumpliendo mi meta personal implementada hace un par de días atrás. Ya inicio el conteo regresivo para la venta de los nuevos paquetes, las actualizaciones y el crecimiento masivo de todas estas nuevas actualizaciones, mi alcancía ya está en crecimiento para así destinar un buen capital para la llegada de estas nuevas actualizaciones. Tengo una pequeña cantidad de fondos los cuales iba a destinar para la compra de mis primeras cartas chaos, pero considero que puedo tener un poco más de paciencia y así ser elegible para el nuevo aidrod y las ofertas especiales de las nuevas ediciones. Como lo mencione anteriormente, iba a realizar la compra de algunas ediciones, pero por esta oportunidad me veo en la necesidad de rentar en el mercado principal del juego un equipo perteneciente a la astilla de tierra, el cual sirva como referencia al challenge de batallas implementado para esta semana.
Sin más preámbulos quiero dar inicio a mi publicación y agradecer a todos aquellos lectores que permanecen hasta la finalización de esta entrada. ¡Gracias y comencemos!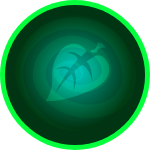 El monstruo seleccionado para esta semana es un combatiente el cual pertenece a la astilla de tierra, sus características de juego respaldan toda la nueva edición de personajes correspondientes a la sección "chaos" la cual sabemos que su enfoque está concentrado en su gran mayoría para el daño mágico y habilidades regenerativas. Posee un conjunto de habilidades destacables y muy ventajosas para algunas situaciones de juego, desconozco en su totalidad cómo será su efectividad en un nivel mayor a las limitaciones de la liga de bronce, puesto que es la única liga la cual he alcanzado alcanzar gracias a mi nivel de juego. Espero aumentarlo progresivamente conformo dedico un poco más de capital a este magnífico proyecto. Aunque solo le he dado participación en sus niveles más básicos, considero que es un personaje competente y efectivo para cualquiera de los métodos de juego donde se le otorgue participación.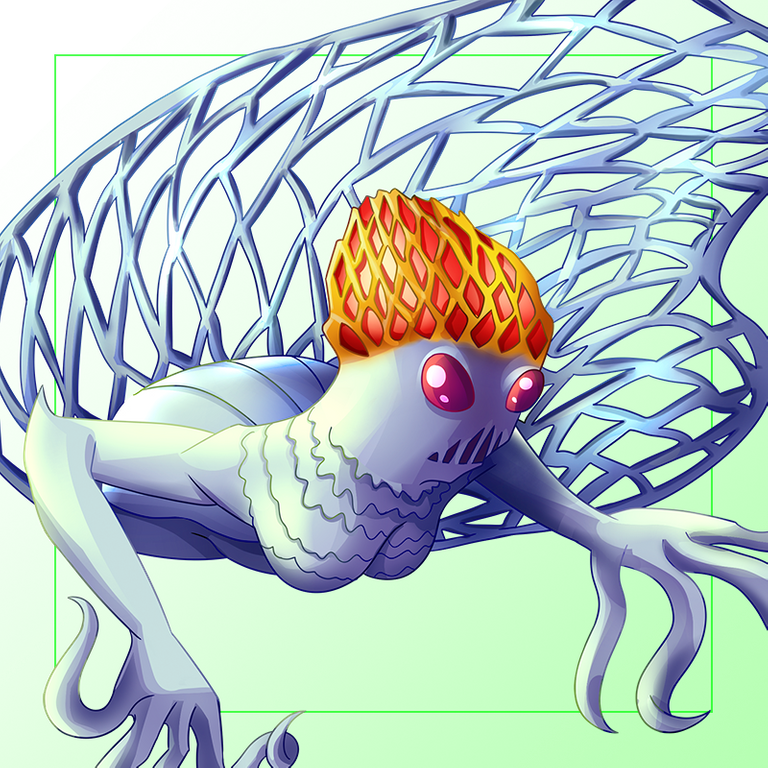 TEMA: DESLIZAMIENTO MICÉLICO
Edición: CHAOS LEGION
Rareza: RARO
Elemento: TIERRA
Ataque: MÁGICO
Habilidades: Burla
Es una carta el cual puede ser utilizada en batallas de altas capacidades de maná, también es un buen combatiente frente a la poderosa astilla de agua y la estrategia más común de la astilla de fuego. Procedo a realizar el alquiler de este personaje luego de superar la liga de novato. Muchas veces pierdo mis alquileres de la temporada y me dejan en la liga más baja de bronce y con cada final de temporada debo comenzar de 0.

¡Rentando para Ganar!
Fraccionando una pequeña porción de mis ganancias correspondientes a la temporada anterior, decidí dedicar una pequeña porción a mis alquileres quincenales, para toda la jornada vigente, y estar un poco más activo para no comenzar desde la liga novato con cada final de temporada.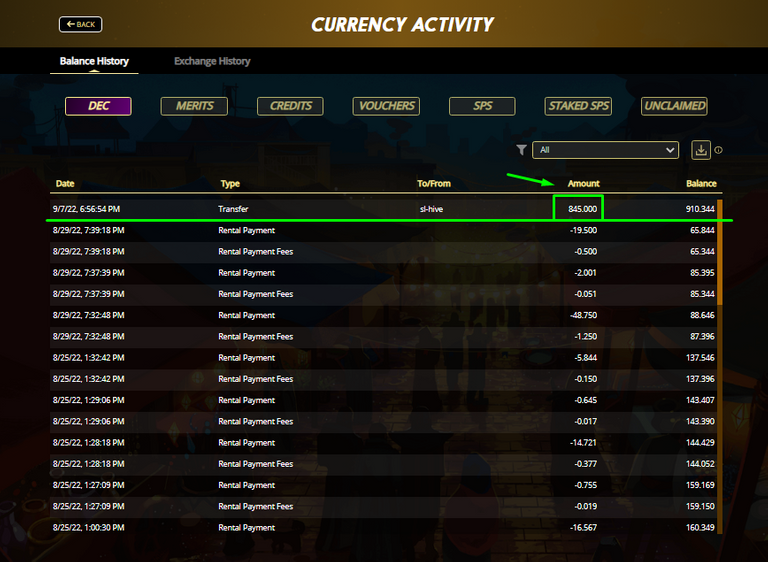 Luego de realizar el trade de HIVE/DEC desde la plataforma de hive engine procedo a retirar mis dec a las carteras internas de mi cuenta de splinterlands para alquilar un invocador, tanque y monstruos de respaldo para concebir un digno ascenso en las tablas

Posición
Nombre
Rareza
Costo por 24 horas
Nivel
Clase
Invocador
Obsidian
Rara
10 DEC
2
Dorada
Invocador
Prince Rennym
Legendaria
11.44 DEC
1
Común
Tanque
Flesh Golem
Común
0.39 DEC
3
Común
Tanque de segunda opción
Mycelic Slipspawn
Rara
2.40 DEC
2
Dorada
Tanque
Grund
Épica
0.20 DEC
1
Común
Ataque de segunda hilera
Screeching Vulture
Común
1.8 DEC
4
Dorada
Ataque de segunda hilera
Wood Nymph
Común
1.50 DEC
4
Dorada
Ataque de segunda hilera
Mushroom Seer
Rara
5.31 DEC
3
Común
Ataque de segunda hilera
Magi of the Forest
Épica
7.76 DEC
3
Común
Ataque de segunda hilera
Javelin Thrower
Rara
5 DEC
3
Dorada
Ataque de segunda hilera
Beatrix Ironhand
Épica
0.30 DEC
1
Común
Total
42 DEC por día
Este es mi equipo ideal, el cual considero necesario para ascender a las posiciones más altas de la liga de bronce, es un equipo muy económico y eficaz para batallar con la astilla de tierra.
Con un costo muy bajo y buena rentabilidad, considero que este equipo de juego será lo suficientemente bueno para llevarme a bronce 1, quizás no a los tops porque no depende de un solo equipo y hay una gran cantidad de cartas las cuales pueden respaldar o ser integradas a estas formaciones. Sin embargo, sigue siendo un buen equipo.

Estrategia y alineación
Realice una gran cantidad de partidas honorables con esta astilla, actualmente me encuentro muy cerca de la liga de bronce I y el resultado total se aproxima a un 75% de efectividad entre todas las partidas ejecutadas. La batalla más destacable con el personaje seleccionado para esta semana de retos consta de un tanque con golpe doble y regeneración, contra tanque que concentra los ataques del rival, Un ataque a distancia con daño aumentado y favorecido por la regla, un atacante a distancia con daño mágico, una cazadora furtiva y una Elfa sanadora.

Básicamente, las estrategias de ambos equipos fueron muy similares, puesto que la regla apoyaba a los monstruos con ataque a distancia y el ataque de estos desde la primera casilla. Mi objetivo era afligir al tanque rival con la habilidad de doble ataque y gran daño por parte del tanque, mientras todos los daños de la primera y segunda ronda eran concentrados en el monstruo de la segunda posición. El invocador pensado para esta batalla y el más ideal era el Príncipe Rennym, pero mi instinto me llevo a jugar con Obsidian y el aumento del daño mágico. Dicho aumento permitió impactar directamente en los puntos vitales y evadir las defensas de los monstruos rivales. Otro factor destacable es la recuperación del tanque gracias a la habilidad de la ninfa sanadora y la concentración de ataques en la segunda casilla. La velocidad también fue otro punto a mi favor y el cual me llevo a consagrarme campeón en esta ocasión.

¡Duelo de Equipos!
Llegó el momento más esperado, el enfrentamiento de 2 jugadores competentes y de alto nivel para demostrar quien posee mejores estrategias y astucia al ahora de armar su equipo de juego para esta partida.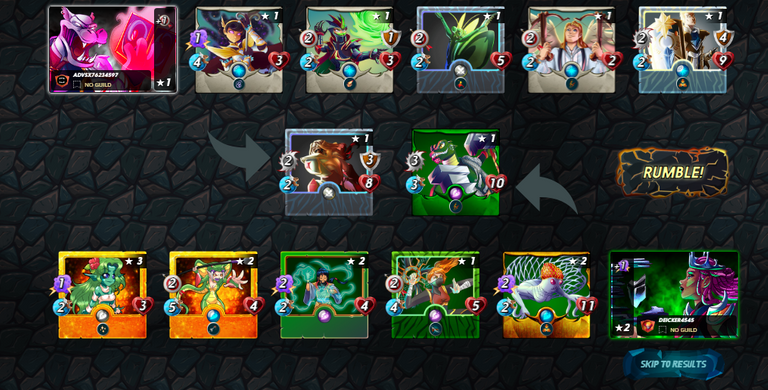 Para esta batalla el nivel de mis combatientes era mayor al de los personajes rivales, pero debo resaltar la gran astucia y excelente jugabilidad que demostró mi rival al momento de posicionar sus combatientes, en las primeras rondas parecía ser una derrota para mí a primera vista. Mi rival logró debilitar la velocidad aliada y atacar al monstruo que regeneraría una porción del daño recibido al monstruo posicionado en la primera casilla. Fue una batalla un poco cerrada y con un final inesperado luego de la tercera ronda, afligió de manera significativa el 75% de mis combatientes y me preocupe durante cierto momento. No me gusta disminuir mi tasa de captura por debajo del 70% diario, para así mantener al máximo una vez sea recargada y estar en las mejores condiciones al momento de jugar, era la última partida en la cual participaría por el día de hoy para dejar reposar la tasa de captura. A muy pocos puntos de la liga de bronce I y así jugar mañana para posicionarme entre las mejores posiciones de la liga correspondiente, debo evaluar como serian los gastos y la rentabilidad para participar en plata y así optimizar de manera significativa mis recompensas.

Conclusión.
El día de hoy descubrí una gran versatilidad y magnífico rendimiento por parte del equipo de la astilla de tierra, la verdad es que no esperaba ese triunfo y quede muy asombrado al observar el resultado final de la batalla, aprendí que la estrategia y buen posicionamiento de los personajes es la clave para concebir victorias... Considero que el nivel de juego de mi rival era muy bueno, gracias a las cartas que poseía y sus métodos de juego. Se puede observar de manera obvia que es un usuario que conoce las posiciones de cada personaje y sabe como sacarle provecho a sus alineaciones.
Estoy muy agradecido con todos aquellos que tomaron algunos minutos de su tiempo para acompañarme en la lectura de este pequeño post, he buscado la manera de innovar mis formatos y cada día presentar un mejor trabajo para aquellos interesados en visualizar mis publicaciones. Me siento muy alagado por pertenecer y realizar vida social en esta gran comunidad.

Here is my referral link for those who wish to start playing HERE
Aqui anexo mi enlace de referido para quien dese comenzar a jugar AQUI
---
---