Alluring Wood Nymph
Hello everyone! Here's my entry for week 159 of the splinterlands community art contest.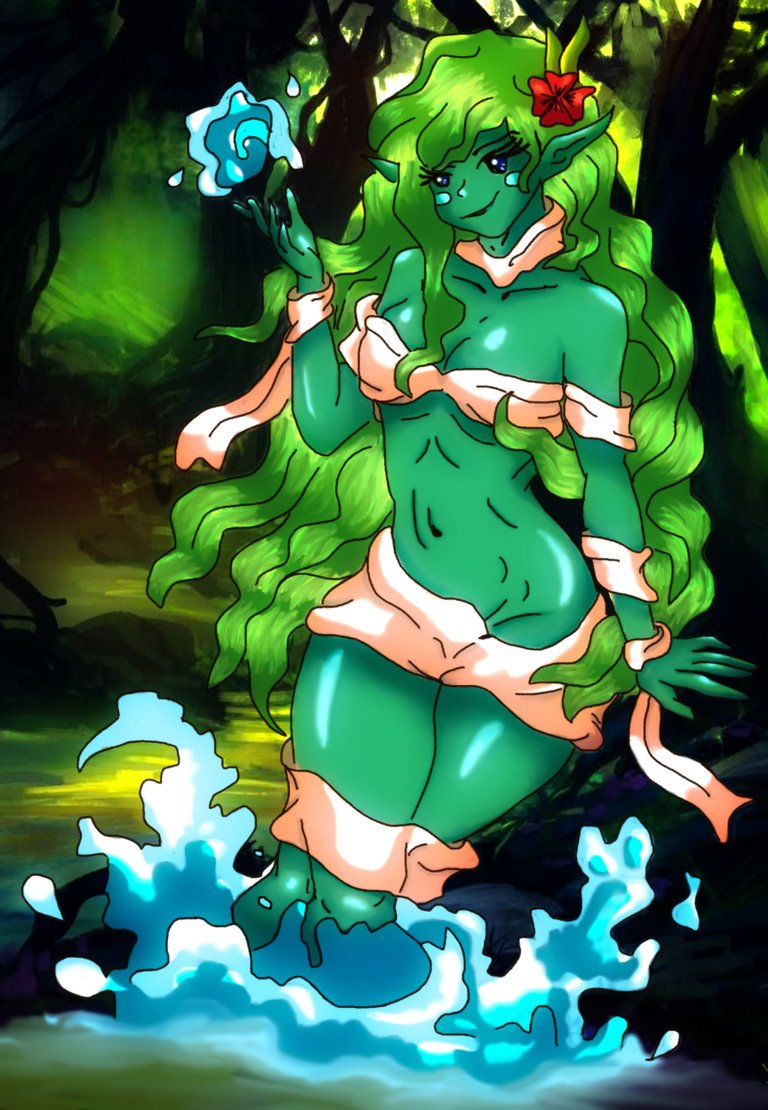 This is wood nymph of splinterlands earth element monster, in more alluring version.

This is only my third attempt at digital art.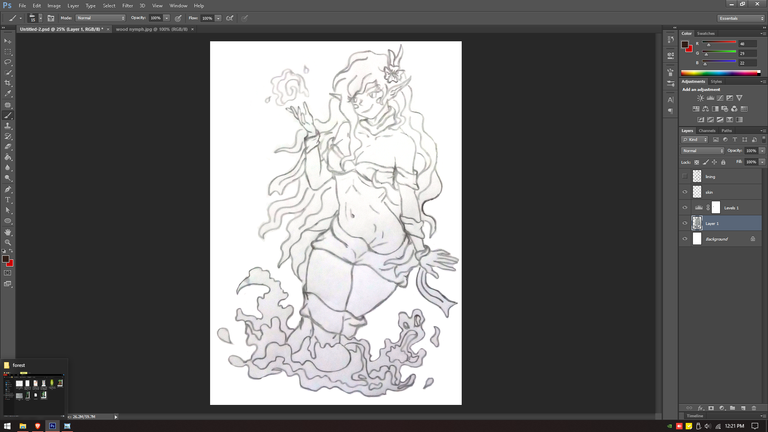 Like the first thing I did, I traditionally drew first on paper, because that's where I'm used and more skilled, then I scanned it and put it in adobe photoshop.
I am more motivated to continue making art inspired by splinterlands because I am able to try different techniques here, and I am also motivated by the beauty of the arts that others can do using digital mediums. Aside from learning to paint digitally, I also learned to use a different art style. It may look like an anime style drawing, even though I'm not used to that, I tried it, and it turns out well.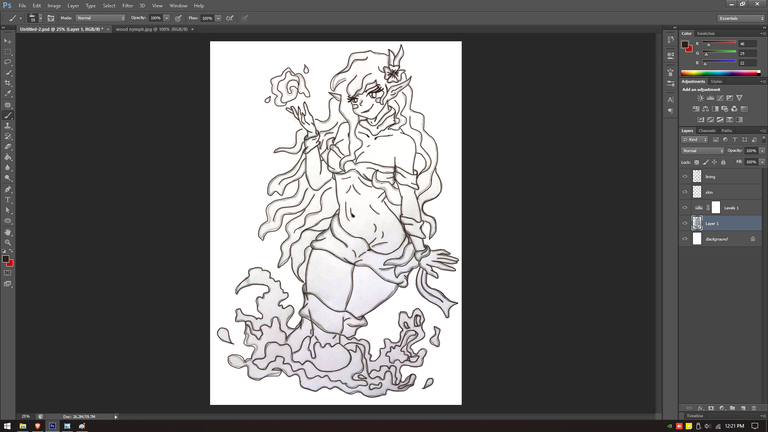 I tried to give it a lining now to better highlight the details of my drawing. I didn't do that before because I didn't know if it would have a good outcome. You can watch in the video link that follows, how I made the artwork.
If you notice, I didn't show the video how I did the lining, that's because I forgot to record while drawing and doing the lining. You will also notice that the end of the video is cut off, that is because two parts of my records were corrupted so the last steps I took were not shown. But this is still a good final result!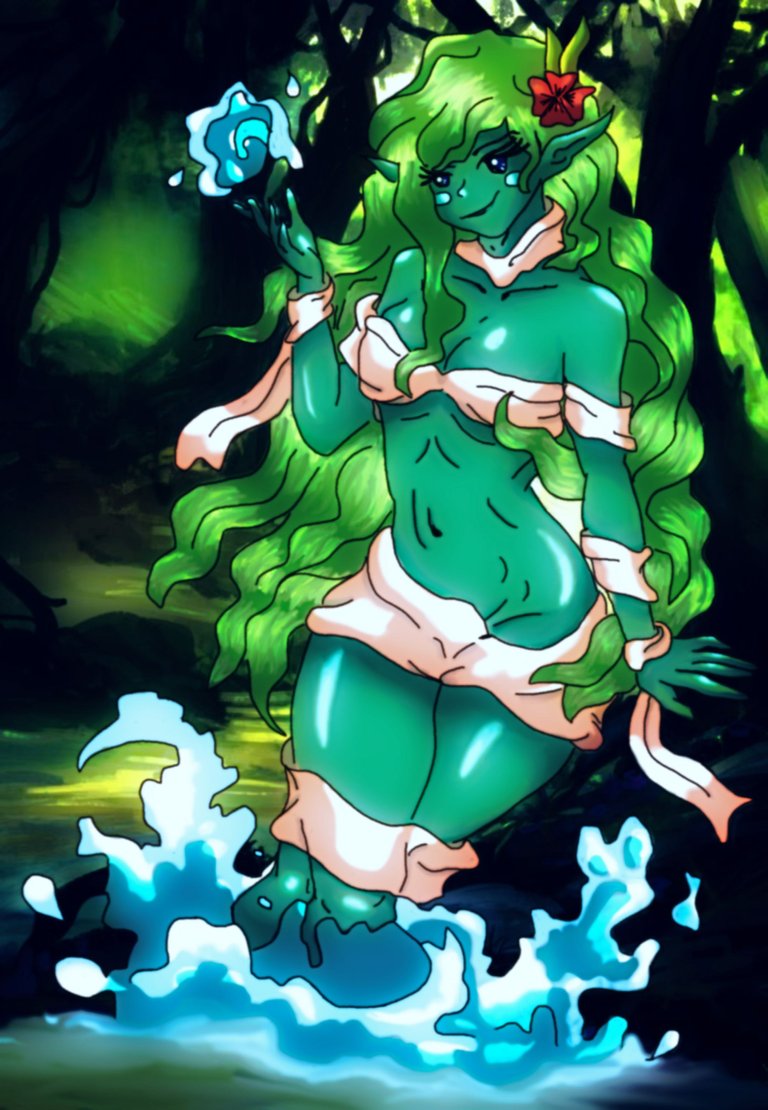 And this is the enhanced one.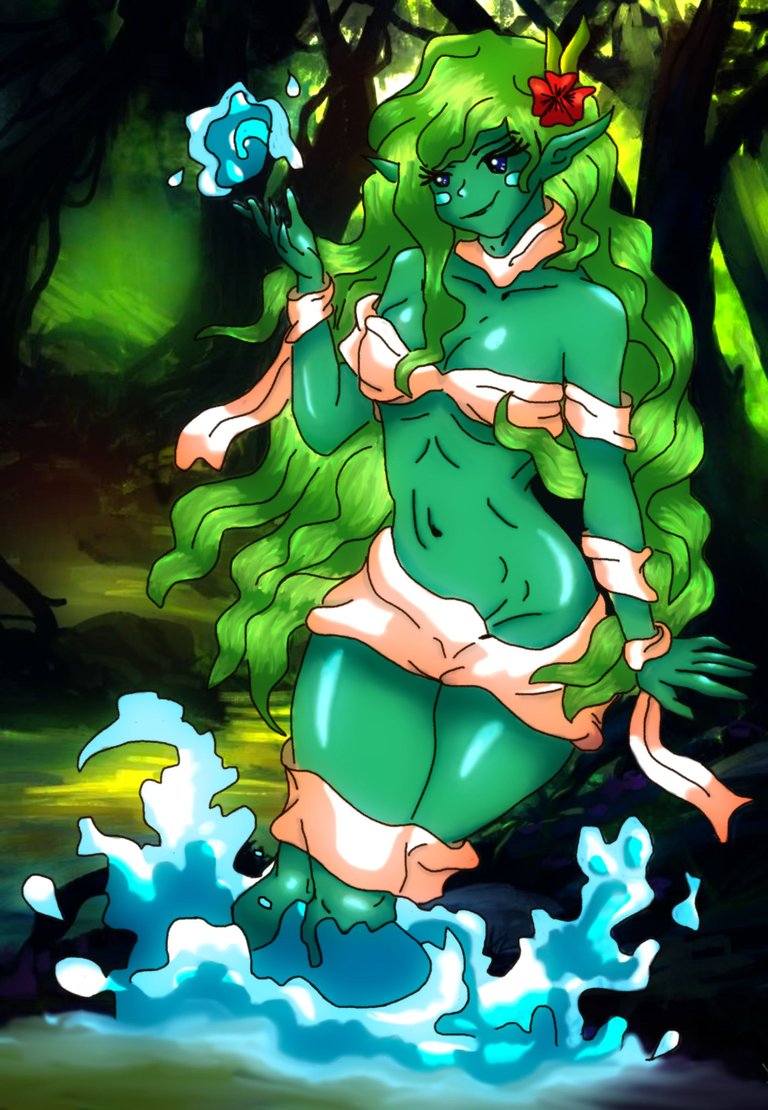 I hope you all will like, much better if you love it!!! Root for me <3
---
---