Angel Of Light Palace
This is my first post here in Peakd, got inspired participating community art contest by exploring the tabs in splinterlands discord, seeing the arts that made by other players got me goosebumps by their arts.
Here's my entry for week 155 of the splinterlands community art contest
Angel Of The Light, one of the exquisite characters from the Splinterlands cards, is depicted in this artwork. She's staring at nothing.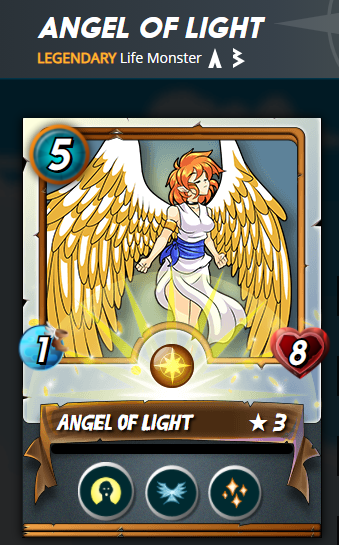 I drew the entire piece with standard mongol 2,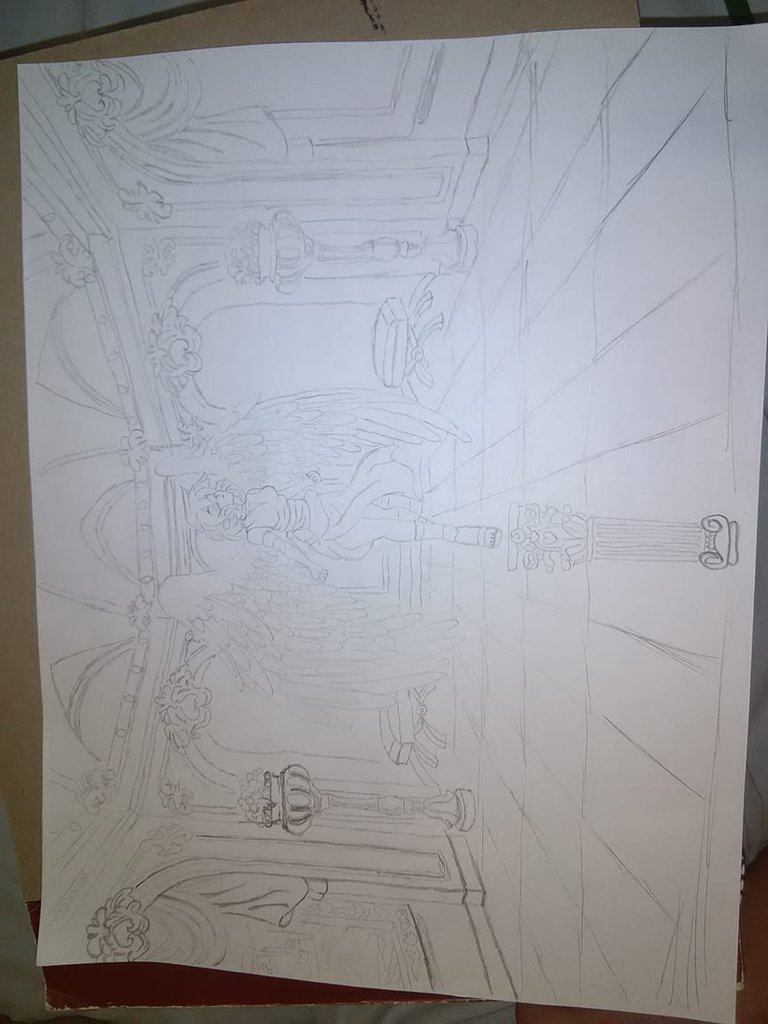 then painted it with simballion watercolor cake and a bne nylon watercolor brush. I used soft head watercolor pens to highlight important details in my work, which I then accentuated with assorted metallic color pens.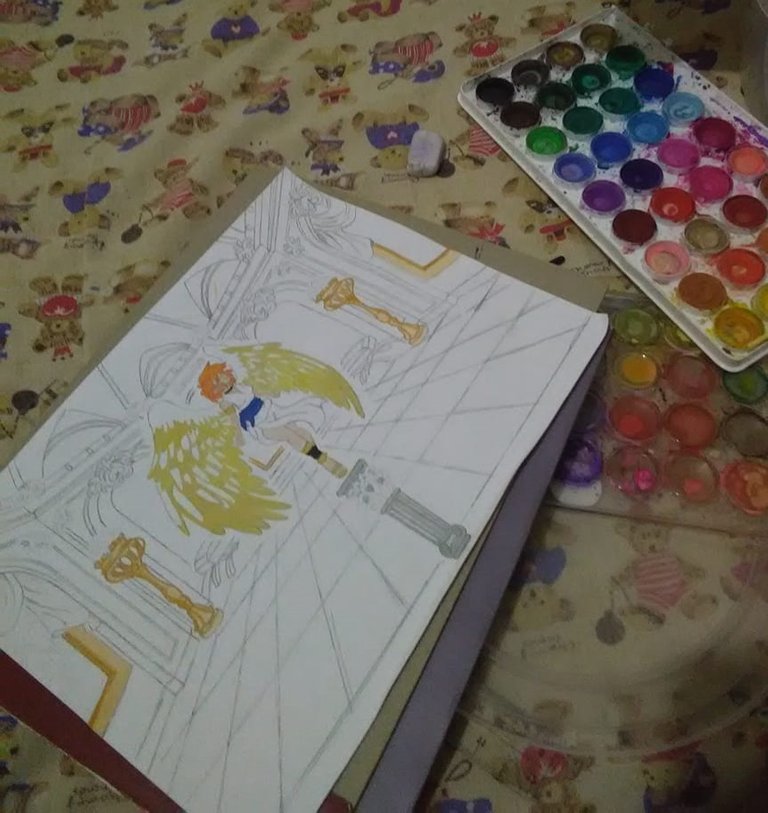 I made Angel of Light a center piece which was displayed in a room with a medieval interior to match her attire. I painted the interior background blue not only to match the character's color palette, but also to give it a deeper sense of its implication, and because blue represents sadness.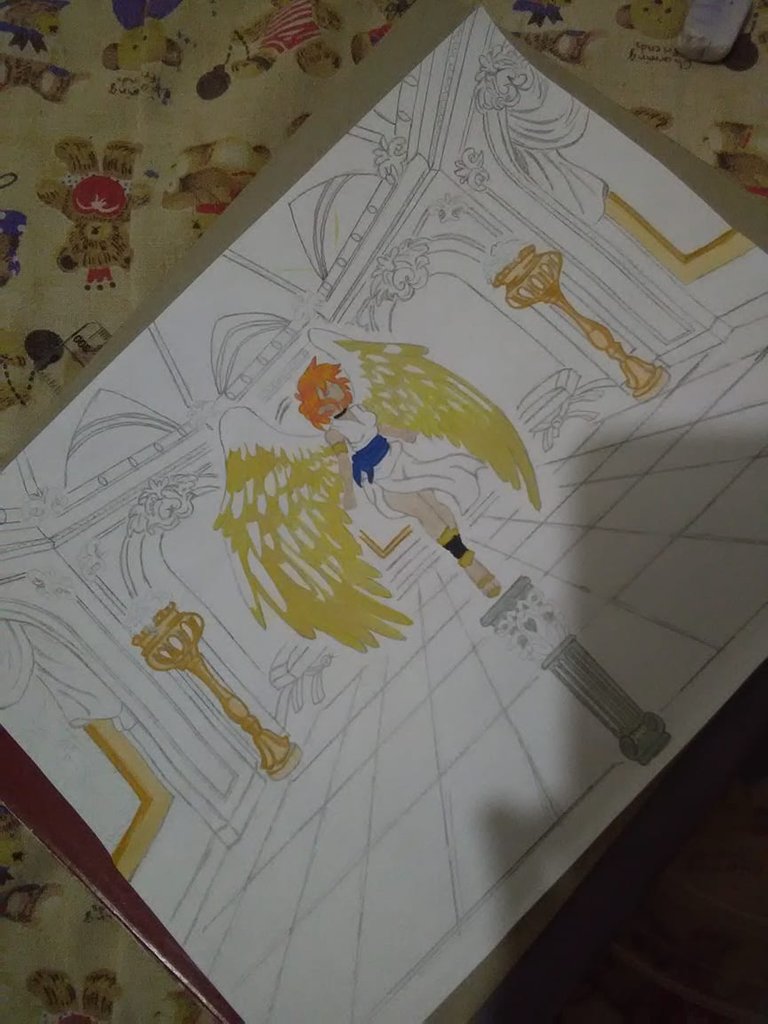 This is the sadness brought about by the worldwide spread of COVID-19; I really empasized the Angel of Light in the middle as super bright as it symbolizes the game of splinterlands that gave light so that I would not be carried away by the sadness brought to us by the spread of the virus.
That's it for my first time ever post here in PeakD Thanks.
---
---