Splinterlands - SHARE YOUR BATTLE WEEKLY CHALLENGE - Theme : DRAGONS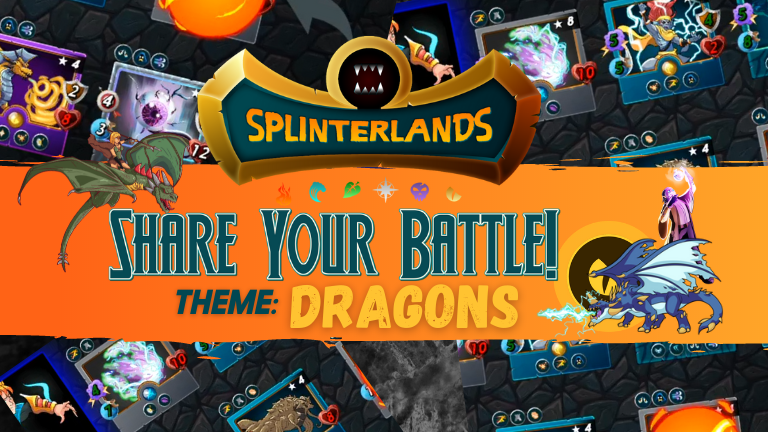 I might be late for this week's battle but I am sure this one is something to WATCH OUT!!!
We can see my alt accounts battle in Silver League featuring this week SPLINTER "DRAGON" combined with fire splinter.
Dragons has been my favorite type of Splinter as it was overpowered if used correctly.
LETS CHECK THE BATTLE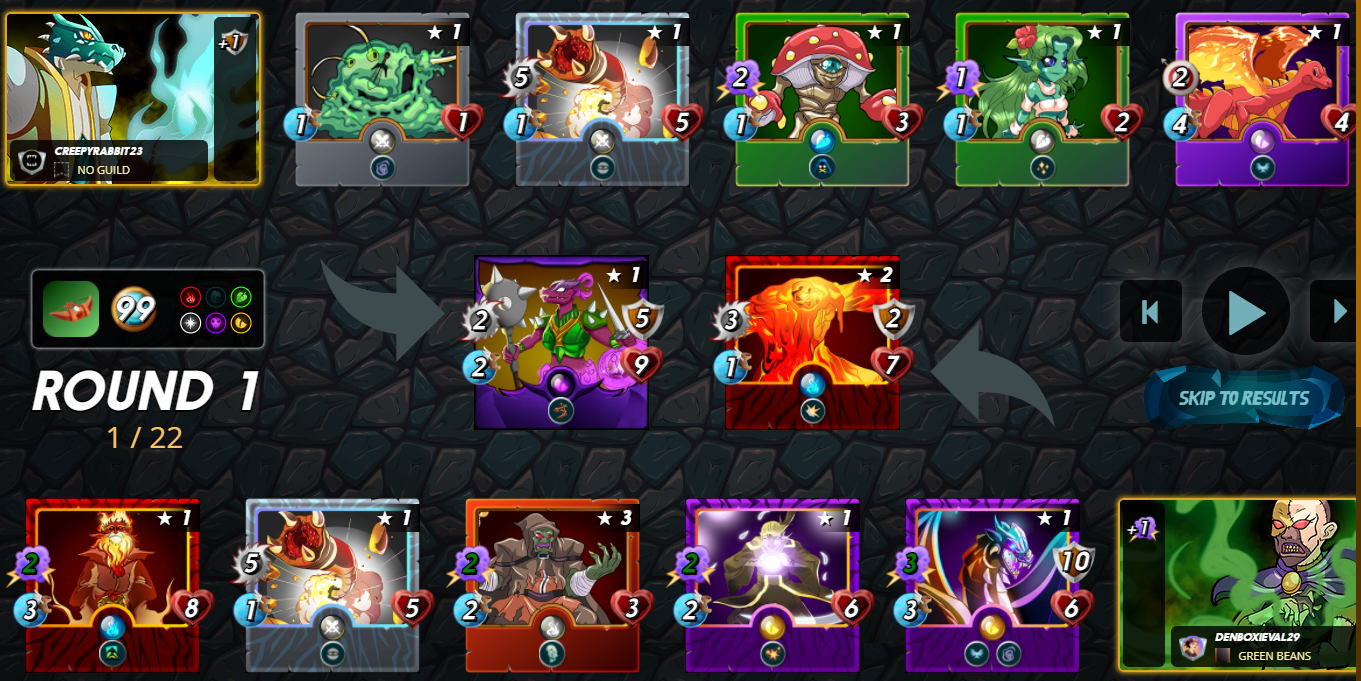 Check this out for full video. DRAGON'S BATTLE
RULE OF THE GAME
The rule was CLosed Ranged where range monster can attack in first position
The mana has been set at 99 which we can use the best cards we could have.
We were fighting under Silver League
LINE UP
Summoner
DELWYN DRAGONSCALE (Lvl 4) -

I am using this summoner as the mana cap in the game was set at 99 and we all know that MAGIC MONSTER amplify by its summoner is really overpowered but can be countered if not properly used. I really love using this summoner partnered with dragons' magic monster and other splinter magic monster.
Monster

LIVING LAVA (LVL 1) "The tank". This monster might not be a magic type and not benefitted from summoner's skill but as it was built different with reduce damage from melee and ranged it was really a good monster to be put in first position.

DIAMOND DRAGON (LVL 1) "The Armored Magic Dragon". This dragon type monster is really overpowered once amplified with magic as it was also tanky with armor of 10 and life of 6. This is really a good card to be put in 2nd position to support the "The tank" once it lose its battle frontline.

GLORIDAX MAGUS (LVL 1) "The blast magic". I really love blast skill as this does not damage only one monster but also beside it especially this magic type dragon splinter . Imagine no armor can defend its blast abilities but directly damage its life.

GOBLIN SHAMAN (LVL 3). "The life reducer". This might not be dragon but fire type splinter but it is very useful with is reduce one health skill and if partnered with proper summoner ,its magic amplify.

SANDWORM (LVL 1). "The back killer". This is a neutral monster. His skill might not be amplify by summoner but with sneak abilities and a damage of 5 , it is really of good monster that kills the enemy's back line.

EFREET ELDER (LVL2) . "The last man standing". This again is a fire type magic splinter. With its skill last stand ,it is very useful when it was left behind amplied by its summoner it was really a good card to be put in back or second in line so that when in times needed and he left alone in the battle. He will be win the victory i sought.
RESULTS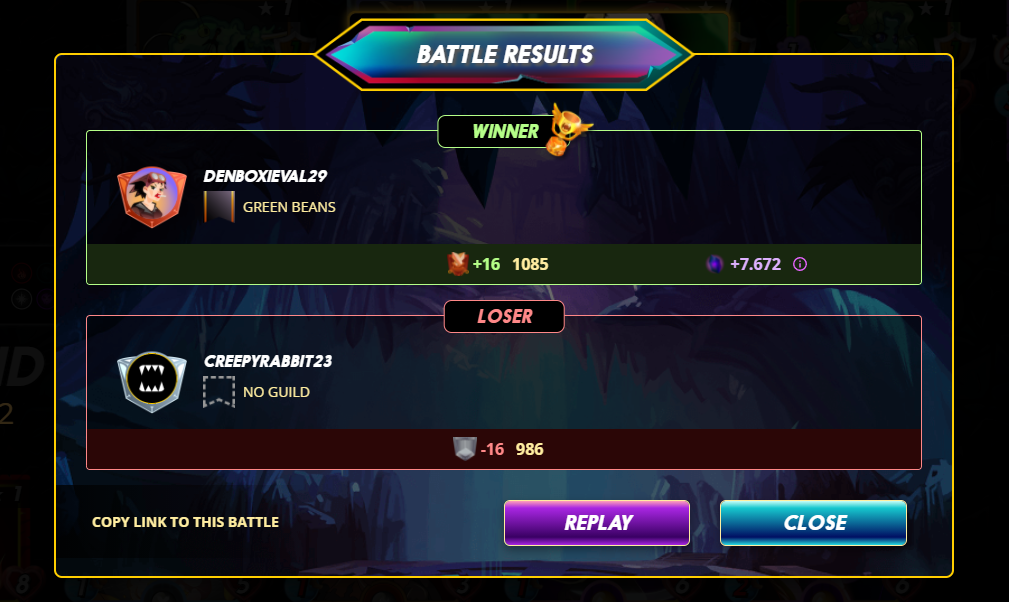 I won and bring victory with my summoner and monsters. It was really a good fight.
Goodluck with everyone's fight and enjoy the game.
Godbless. Thank you.!!!
---
---