The Dapp Industry Overview: August 2021 - a good read for everyone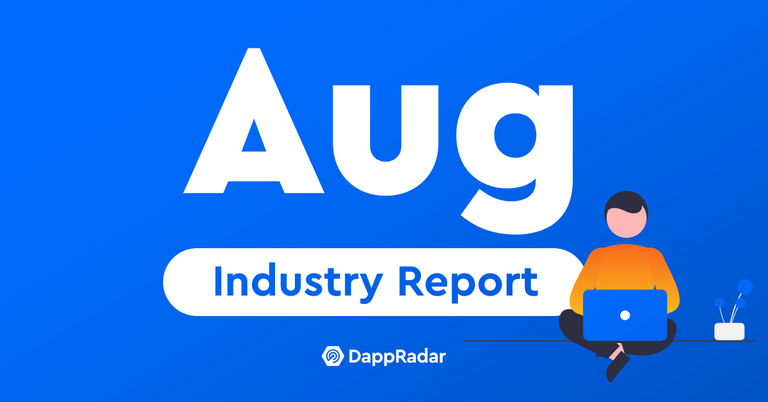 Picture by dappradar.com
Dapp Industry Overview: August 2021
All the news and trends in one report. Hive got some mentions and I just spend some time reading this great repor.
If you have some time, you should consider to jump to https://dappradar.com/blog/dapp-industry-overview-august-2021 and read the full report.

Hey Hive Family
learn where the blockchain is going to...
...great to see that #hive is a huge part of it

---
See how #Hive got mentioned
... Hive, a blockchain with high-speed and low-fee transactions, is now amongst the most used protocols and presents the second-biggest increase in terms of adoption. Over 224,000 unique wallets connect to the Hive blockchain, an impressive 459% increase from the previous month. This, mostly in part thanks to the massive rise of Splinterlands, another play-to-earn dapp that has seen massive usage spikes.
Text by dappradar.com
---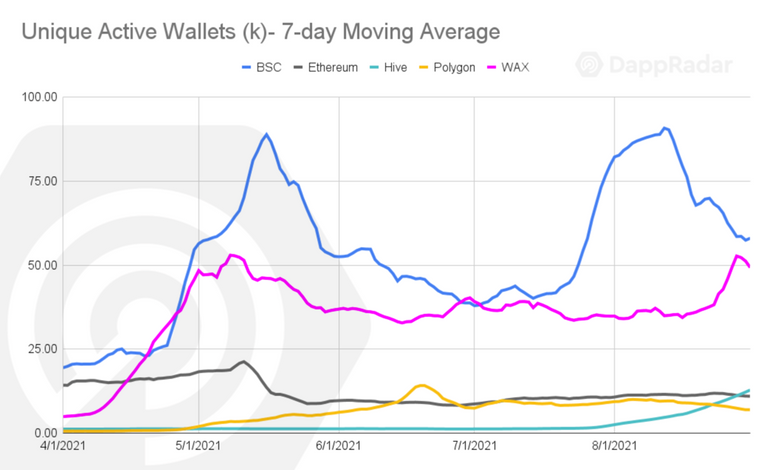 Picture by dappradar.com
---
Single games boosting entire blockchains
... One of the blockchains that made the most strides during August was Hive. The Hive blockchain is known for its rapid transactional speed and low fees, making it an ideal place to host blockchain games. Home to several social dapps, Hive registered more than 224,000 unique wallets in August, a 459% increase month-over-month and a stunning 1,408% increase from the previous year.

Text by dappradar.com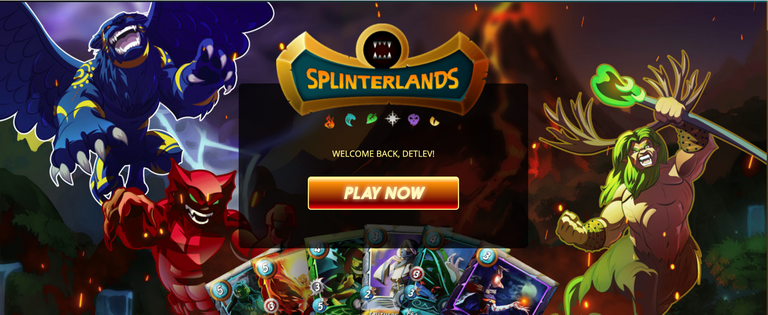 See more at https://splinterlands.com/
... Splinterlands drives the success of Hive and has become the latest play-to-earn game to enjoy mass usage. The card game attracted over 207,000 unique wallets in August alone. In the same timeframe, the game created a stunning 61.24 million transactions (60.59% increase month-over-month) whilst generating over $530,750 in transaction volume. Splinterlands currently represents 92.43% of the network's total usage.

Text by dappradar.com





---

The Top NFT Sales August 2021
See some sales results at the NFT market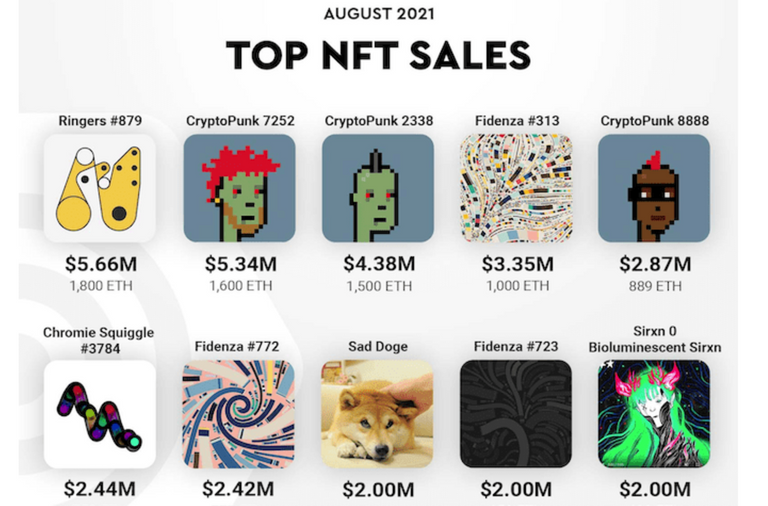 Picture by dappradar.com
---
Read the full report
---
Axie Infinity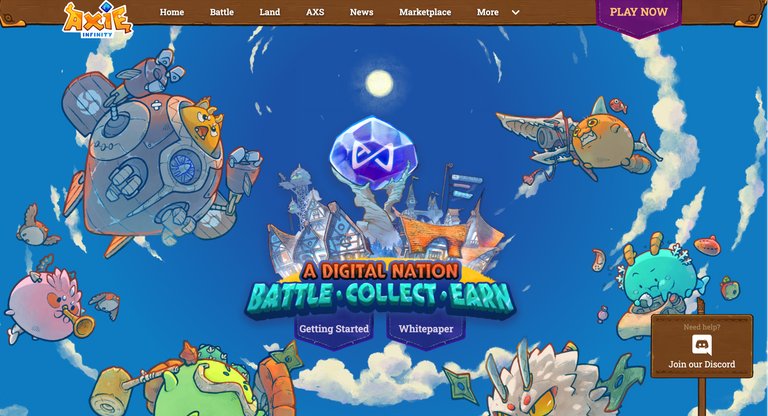 See Axie at https://axieinfinity.com/
---
About DappRadar
Read what DappRadar says about themselfe....
We want to make exploring, tracking & managing dapps, insightful, convenient, and rewarding for all. We started in 2018, bringing high-quality, accurate insights on decentralized applications to a global audience and rapidly became the go-to, trusted industry source. Today, we're the starting point for dapp discovery – hosting more than 6000 dapps from over 20 protocols – offer comprehensive NFT valuation & portfolio management and lead the way in data-led, actionable industry reporting.
More at https://dappradar.com/




---
My question to YOU
Do you play any of this games
and if so, which one and Why?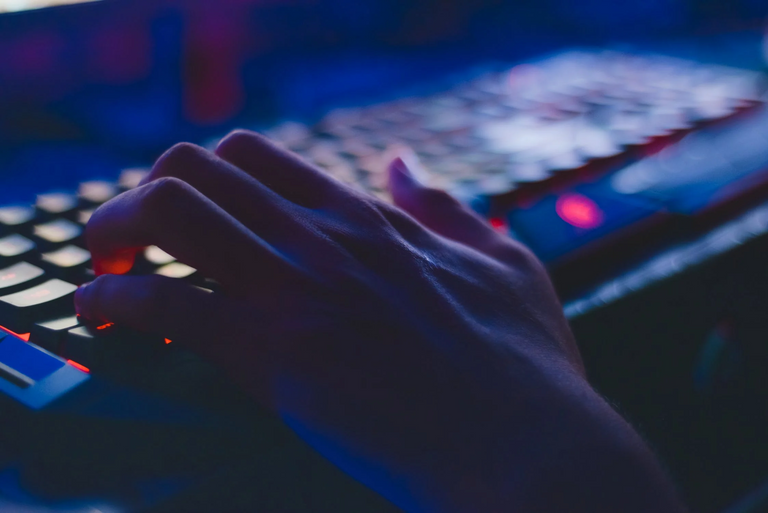 Have a great day and enjoy #Hive
---

Have a great day everybody
and let us travel the world again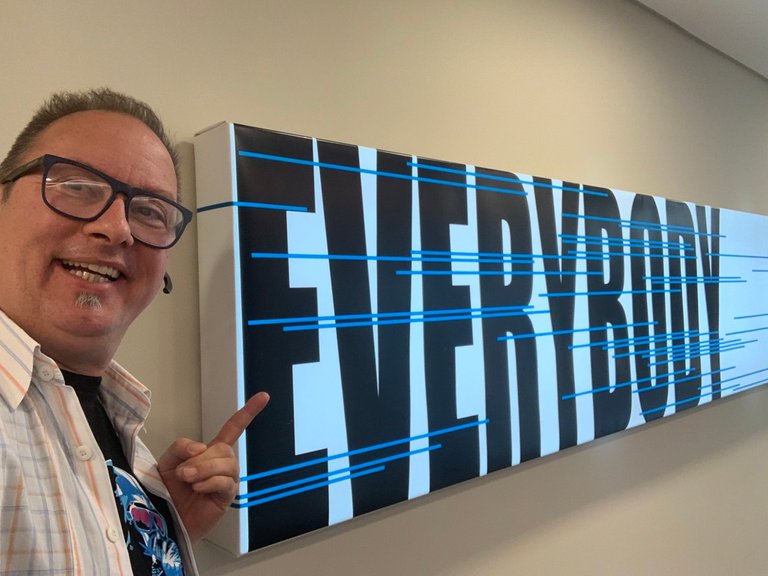 pic by @detlev
---

Enjoy the #BeerSaturday
have 3 pics and a story
around beer - and go!
---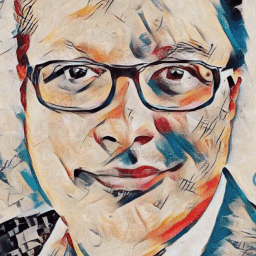 @Detlev loves HIVE
---
---