BATTLE MAGE SECRETS: EARTHQUAKE WITHOUT BRIGHTON BLOOM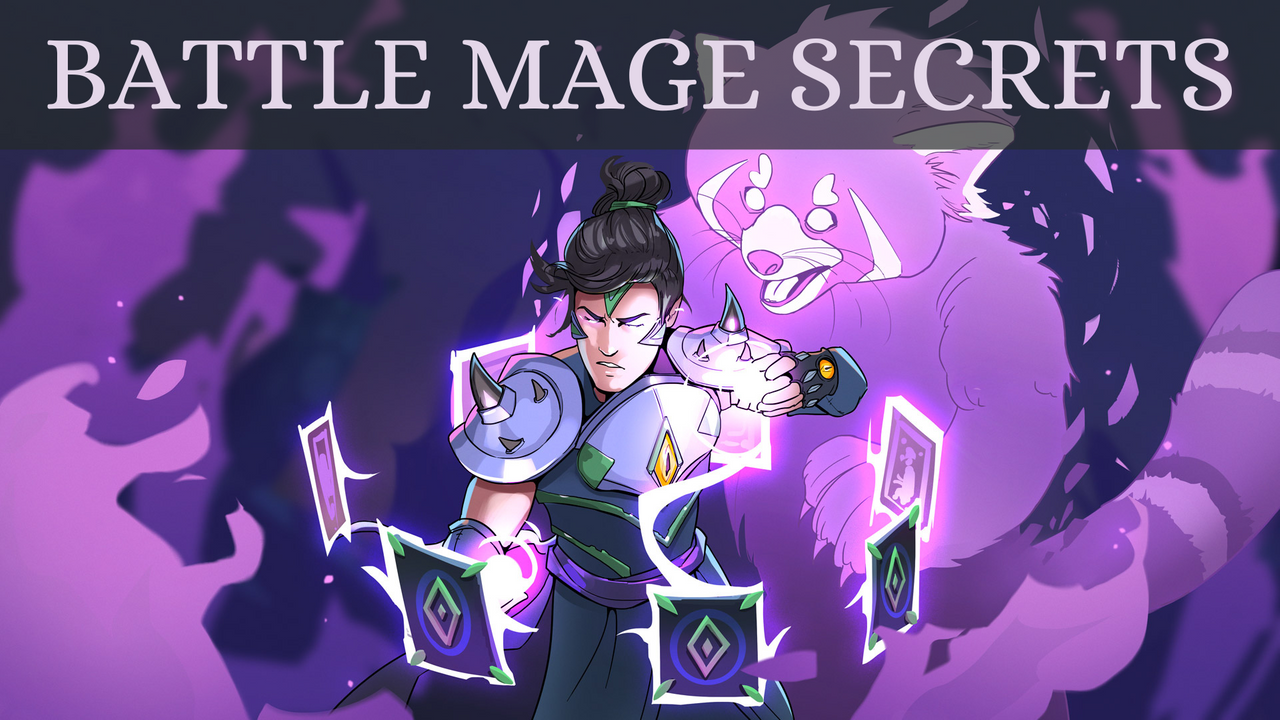 Hello Hivers, welcome back my weekly Splinterlands BATTLE MAGE SECRETS and today topic is about EARTHQUAKE ruleset.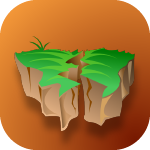 EARTHQUAKE Ruleset is a ruleset which all non flying monsters will take 2 physicial damage as an Earthquake effect at the end of each turn. So like it or not, the flying monsters have advantages during this ruleset. Is there any other way to counter this earthquake beside the fly ability? well there are two other things, the first one is getting the Shield ability, which it will make the monster take less damage, 1 physicial damage only. Another one is to bring support who has protect ability, which the 2 armor boost will help every non-flying monsters in the team, giving them 1 round protection. However these two alternative won't make any meta... Meta is the most important in the team building, and There are some approaches most people like to do during this ruleset to keep a good meta they can get:
1. BRIGHTON BLOOM THE DRAGON SUMMONER

This is the most simple and the best proven approach most people will say. Brighton Bloom gives fly ability to all his summoned monsters, so all will fly in your team. Literally he nullifies the Earthquake effect, well if none of his monsters get hit by Snare ability.
It's always a smart move to keep Bloom in your team. You never know when you will need him, however what happens if the Dragon is not available in the selecion?
2. HEAVY FLYING TANKS
The second approches people like to take is geting the big flying tank as their core focused power. These two monsters are the most seen one during this Earthquake ruleset.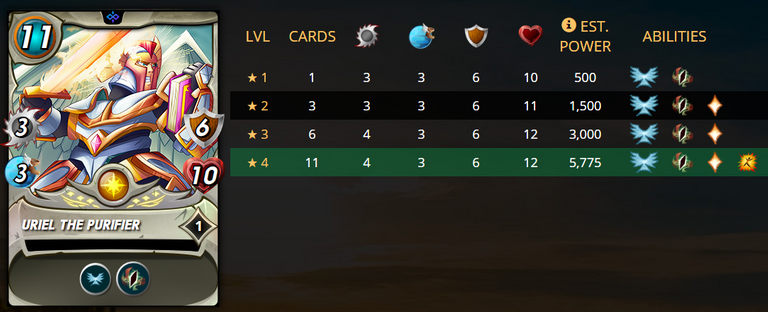 Uriel The Purifier is the most popular one, Agor is lesslikely found in lower league due to his massive mana requirement. It looks like having big flying and self recovery tank is very favorable during Earth Quake ruleset.
3. SPAMMING FLYING MONSTERS
The last one and the less effective one is spamming not so random flying monsters. This looks silly but some people really like to do this, maybe they are desperate about thinking which meta they should go with.
The funny thing is I often do this too, usually I go with Life Element and Death Element, because they have many different type of flying monsters. On Gold and Above, I like earth element, because Pelacor Mercenary getting a big boost there. Kind of funny seeing this dude looks so common on lower league, then changes to somekind of a semi OP one.

THE BATTLE RULESET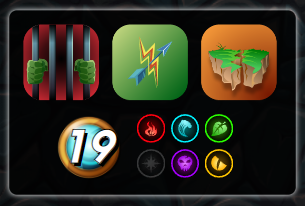 We had 3 rulesets here, Keep Your Distance Ruleset, Fire and Regrest Ruleset and the last one Earthquake ruleset. I think these 3 rulesets is quite interesting, because most flying monsters are Melee monsters, and with Fire and Regret ruleset, using a range monster should be avoided, that's far from wise.
Not only ruleset, the mana cap is very challenging too, 19 mana cap, so the option will be very limited. I think I will go with one big monster only and the rest will try to support him. My choice for my super monster will be this soulbound card, USUT.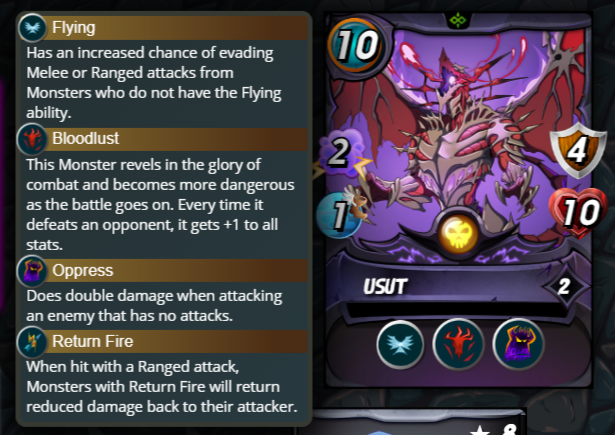 I will put USUT on behind and as the game progress, he will kill some monsters and his bloodlust ability will be triggered. So I need some tank to keep USUT safe and rocking. My choice is this bird: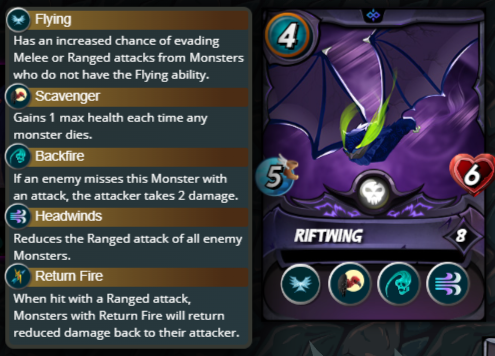 Rift Wing is a good non attacking tank however I think he is not suitable in these ruleset. I see no merit having headwinds in a battle which I believe no range will come in. However he is still the best choice in some bad option, only due to his Fly ability.
let see how this goes:
THE BATTLE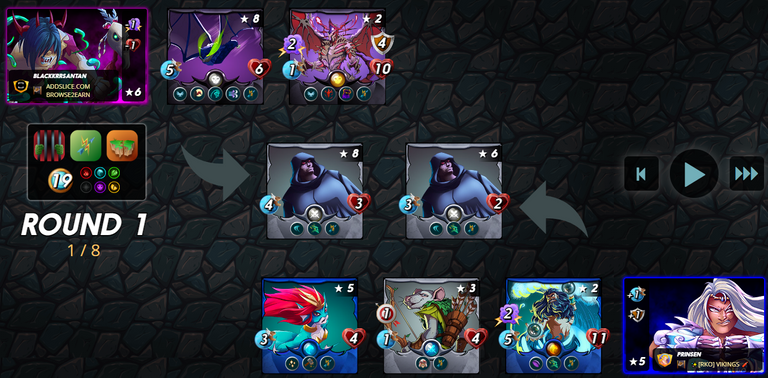 ~Click The Image Above To See the Full Battle~
This was a Gold League Modern Rank Battle, and both of us using a similar tactic. My opponent depended on his Djinn Oshannus and had that Martyr, the venari Marksrat. Both of us used Chaos Agent in front as a meat wall, we wanted to get rid opponent first attacks.Let'see how this would progress.
ROUND 1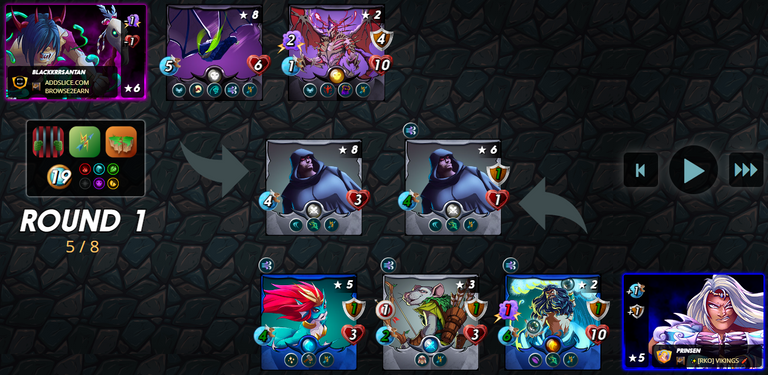 The battle started with both of us Buffing up our team and debuffing our opponents.
My opponent came with 1 range damage and 1 magic damage per round. overall only 2 damage per round
My team had 2 magic Damage per round.
This would be a boring one, both of us going for mini mini battle. It would be a battle of endurance, and I thought I already got this battle, because my core monster, USUT, was flying and free from Earthquake ruleset effect.
ROUND 2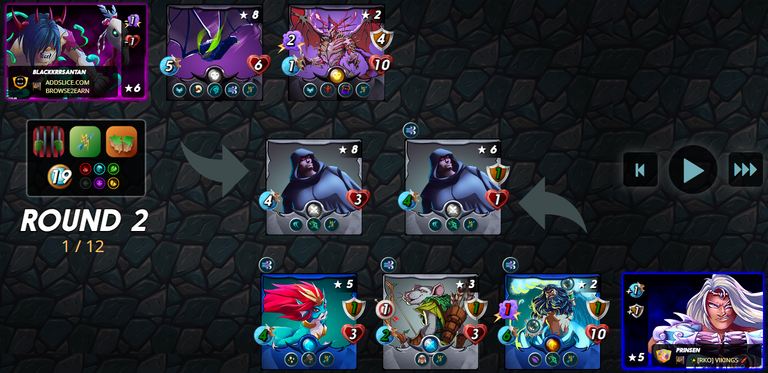 Nothing changed in the first round because both of our Chaos Legion dodged the magic attack using his phase ability
ROUND 3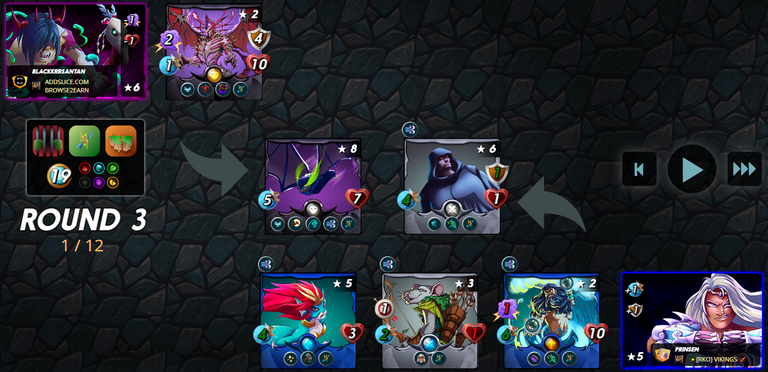 They killed my Chaos Agent, the favor seemed to be on their side
ROUND 4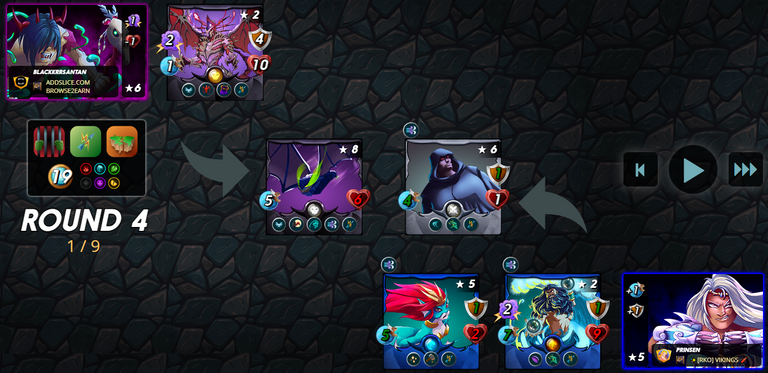 They had the martyr died, activating the martyr boost. Their Djinm Oshannus looked good now, having 2 magic damage.
ROUND 5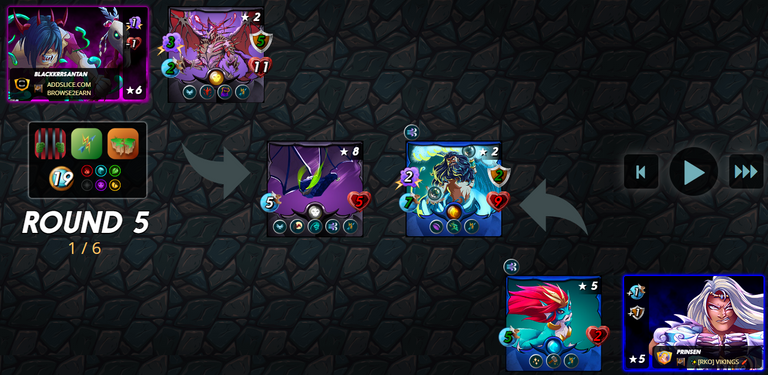 my USUT got a buff too, killing their Chaos Agent then bloodlust got activated.
ROUND 6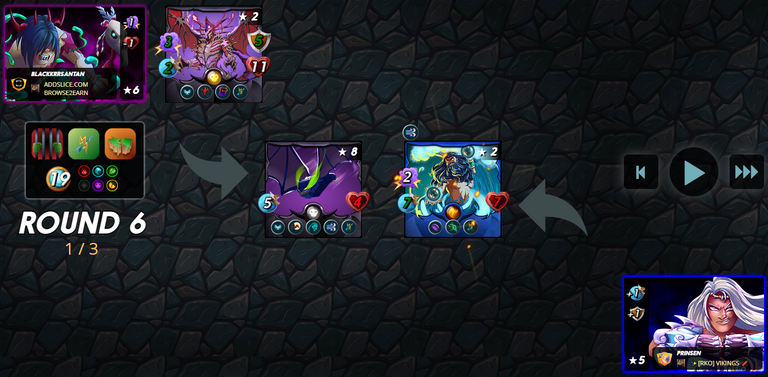 It could be an easy win now, however the speed gap was too big. My team had difficulty in hurting their Djinn Oshannus.
ROUND 7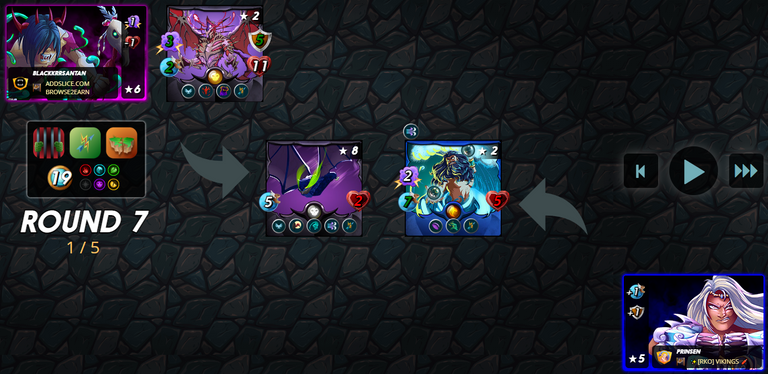 Things moved very slow, as if nothing changed in the last round
ROUND 8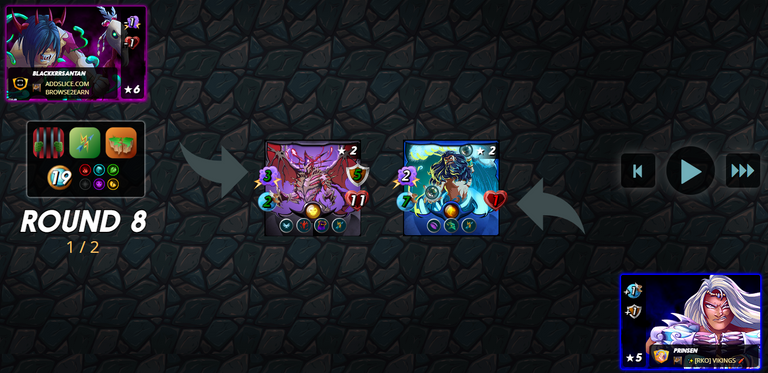 This was the last round, I could not hit that Oshannus however the Earthquake killed him. good game

CLOSURE AND DISCUSSION
What a long round, everything moved so slow due to small damage per round from both party. In the end Earthquake ruleset made my team won his battle. There were a few points we could take from this Earthquake ruleset:
1. FLY IS STILL THE BEST SOLUTION
My opponent actually was very good, he used armor from Kelya Frendul ability, used repair and tank heal from Merdaali Guardian, used Martyr ability from Venari Marksrat. Djinn Oshannus managed to perform well too, dodging many USUT attacks.
However in the end the Flying USUT came out as the sole survivor from the tremor. FLying monster won this battle, because they did not suffer -2 health from Earthquake. Simple reason wasn't it, as simple like that how Earthquake would determine who would be the winner.
2. SOMETIME OTHER RULESET SCREW YOU
You might think why both of us playing so negatively, having 1-2 damage per round only. Well that because of the other ruleset, which put both of us to heavily relied on magic monsters.
The only alternate I could come up was using Earth and relying on Regal Peryton, however none could support that bird. So it would be a solo battle and I bet I would lose badly.
Sometime battles ended up like this, which we needed to accommodate all rulesets and made us having bad line up in hope our line up would perform better than our opponent who came with a shitty line up too.
3. USUT IS GREAT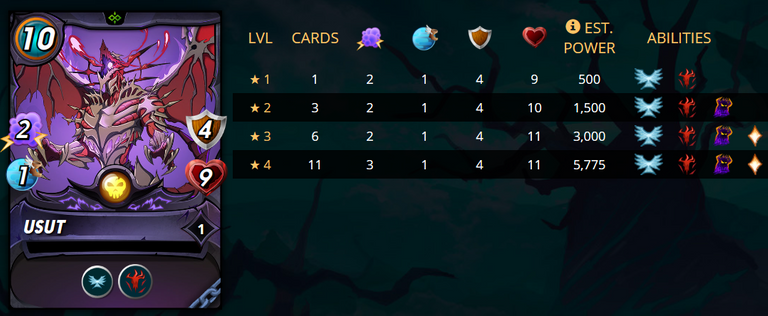 I find that USUT is actually a great monster. Individually nothing great about him, only so-so magic damage,if he can kill opponent he will activate his bloodlust. Well if he can kill, but it won't be easy because he is a shitty damage dealer and most of the battle I have, due to his speed, other team mate might keep stealing the kills.
However after having USUT for weeks, I find something else interesting about him. Stats wise maybe he is good but not great, however I tend to find him working well in various ruleset. For example as this post Earthquake ruleset, or the other ruleset such as reverse speed made him very good too. Weak magic make him outstanding too. Keep Your Distance? He is great with no melee, because he can kill non attacking tank/monsters easily with his Oppress Ability.
That's why I pick him as one of my favorite now. Not because being OP, but because I can use him anytime at most rulesets out there... and He will perform well.
Ok that's all for today post. Have fun with your Earthquake battles!!

---
Thank you for visiting my BATTLE MAGE SECRETS Weekly Challenge, don't forget to leave your comments and feedback below. There are credits in this post for these people:
@splinterlands : for holding weekly social media challenge events
carrieallen : for ultimate markdown tutorial
bulldog1205 : for the scholarship account : blackkrrsantan
thepeakstudio : for wonderful divider art
---
---