SOCIAL MEDIA CHALLENGE : 2 Strong Death Monsters You should Try on Silver League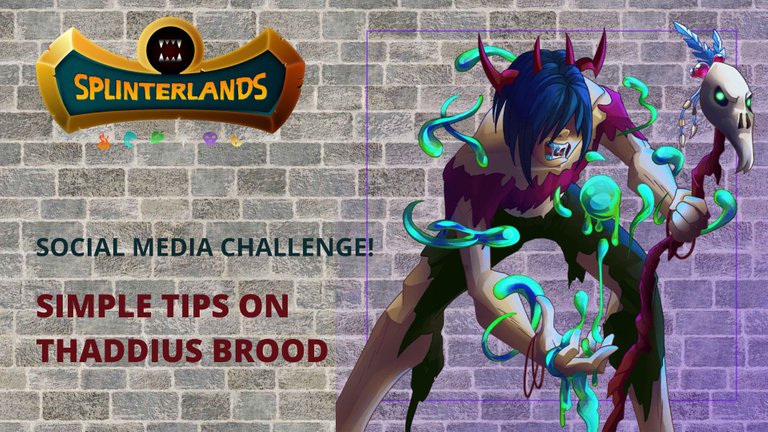 Hello there welcome back to my weekly Splinterlands Social Media Challenge. Yesterday I was doing my daily focus point on Death Element - Silver League. I had a Gold Chest for Seasonal Loot Chests and my daily chest was Silver.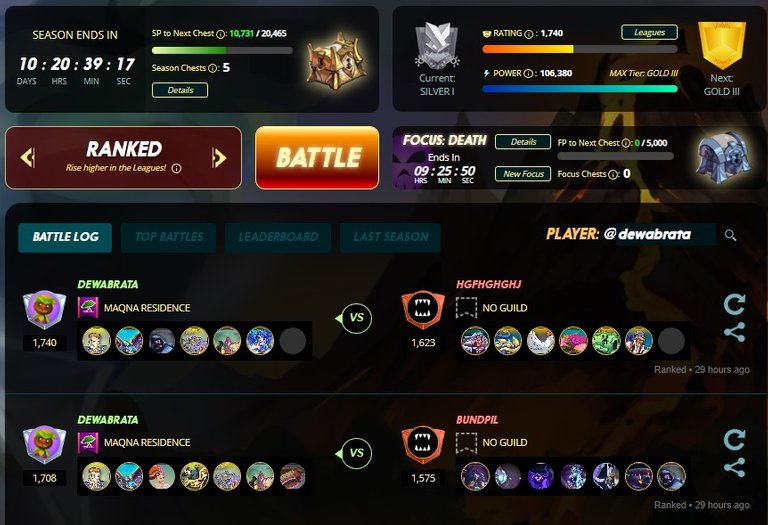 The first 5 matches: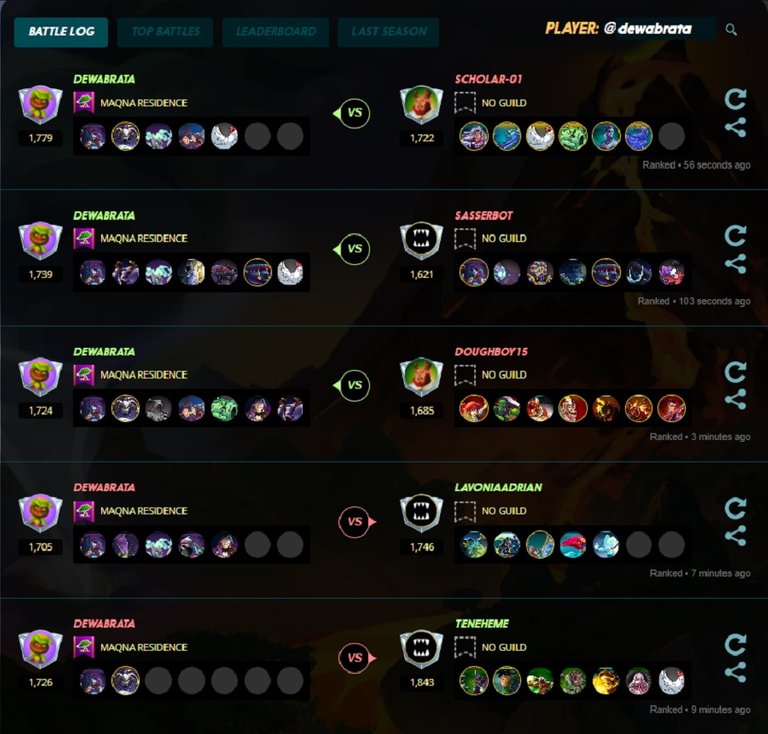 5 more matches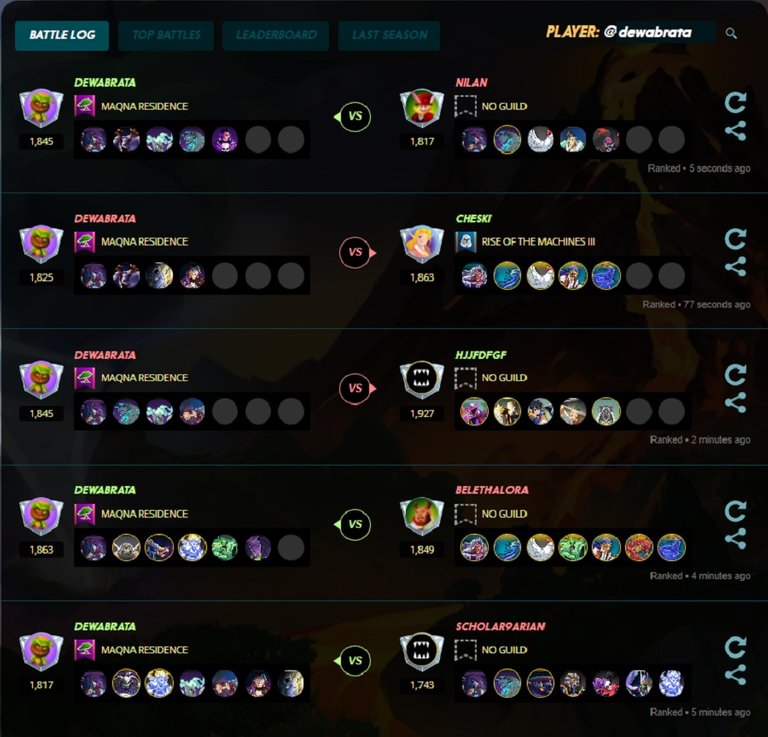 More matches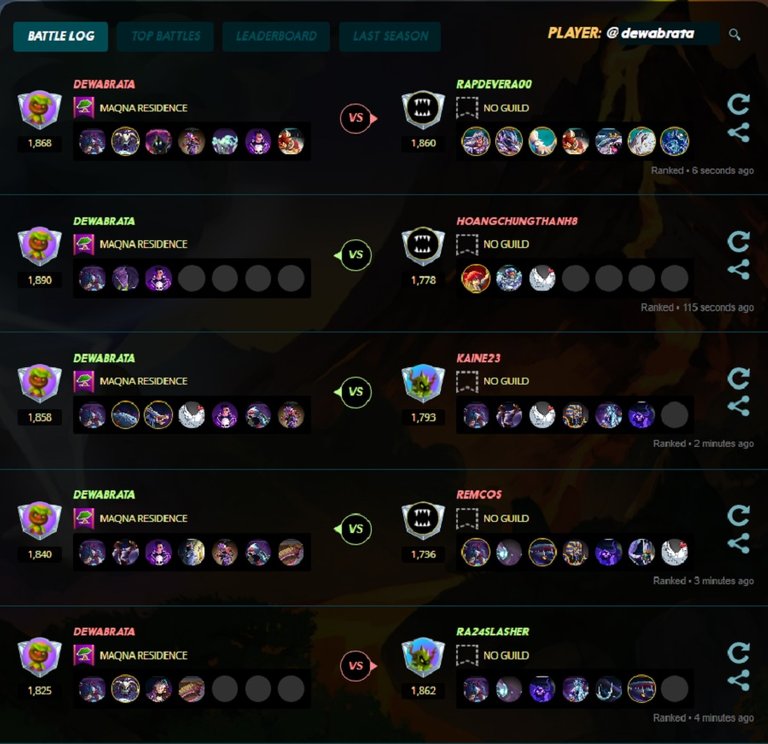 I get Overall my win rate was above 55%. As my rating went higher, more loses I got. It was not great, far from splendid, but I thought it's ok not bad either. Playing Death Element was exciting for me, because we can not relly on certain formation, and there are many monsters with similar stats and abilities which sometime makes us confuse which monsters to pick.
At the end of the run, I talked a lot with my telegram friends and one of them asking...
"What should I rent for my Daily Focus Point of Death?"
I gave him a list of death monsters, detailed with the stats, why we should pick them and how much for the price. Sometime we updated a worksheet of splinterlands monsters and exchange with friends' them to enrich our list.
In this post, I won't share you my list, the worksheet, however I will tell you two of my favorite, and why should you get them in your team selection.

2 STRONG DEATH MONSTER ON SILVER LEAGUE FOR THIS WEEK
There are plenty of strong Death Element Monsters, but for this week, I would like to recommened these 2 monsters. Both are 8 mana monsters, both are Reward Edition too and most important thing is that both rent price are very affordable.
OCTOPIDER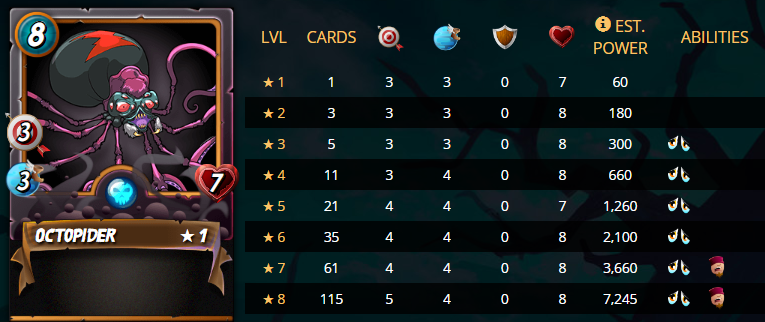 I don't have a good first impression about this spidy. High mana and Dhampir Stalker hits harder than him. If you want his demoralize ability, Disintegrator comes with the same ability with a lot more cheaper price. After I have played him in my team several times, things start to feel different:
This spider is not something that great, infact it is kind of useless on Bronze League. However during high mana cap battle on Silver and above, his demoralize comes in handy and his hit damage and speed can compete with his team mate.
I have found out that Double Demoralize abilities is awesome because Demoralize Ability is stackable. He makes a good combo with Disintegrator and Harklaw
High health point makes this spider strong on Nuxious Fume ruleset and againts Blast damage.
PHANTOM SOLDIER
If Octopider is a physical type, then Phantom Soldier is the magical type. This monster is one of my all time favorite in Death Element.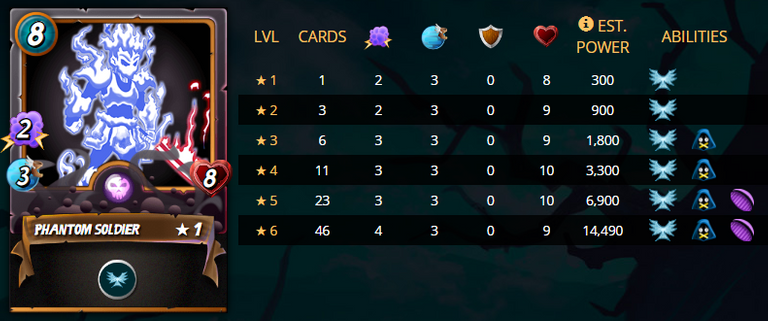 High magic damage, good speed, and high hit points. I can not ask for more... Stat-wise is already great
We need to get his level 3 with Silence Ability. His Silince Ability will make a good combination with Thaddius Brood - 1 magic damage. Having both Thaddius as Summoner and Phantom Soldier as one of the monster will make your team super strong against magic oriented opponent.
High health point makes this spider strong on Nuxious Fume ruleset and againts Blast damage. FLy ability makes this monsters immune to EarthQuake ruleset too.

BATTLE EXAMPLE
I decided to use this battle, although not an epic one, because I thought this battle could display how good these two monsters performed in my team. My opponent uses Melee-Magic attacks, I believed Octopider and Phantom Soldier would shut their attack power off.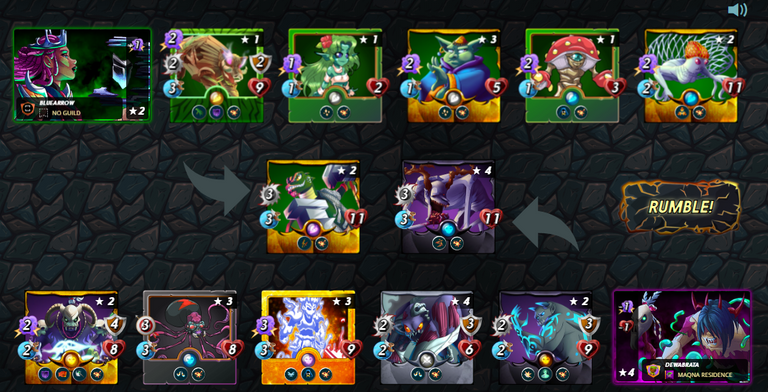 My team was formed as this follow:
| Position | Card | Ability | Plan and Strategy |
| --- | --- | --- | --- |
| Summoner | | -1 magic damage and -1 health | Our Favorite Chaos Legion Death Summoner |
| Main Tank | | Thorn | Our Favorite Chaos Legion Death Tank, high hit damage and high health point with only 6 mana requirement. |
| Second | | Shield, Immunity | I picked him due to Melee Mayhem ruleset and I believe Windeku is not a long rounds fight tank, won't survive long |
| Third | | Demoralize | I picked him due to Melee Mayhem ruleset, Demoralize should be crucial incase opponent using full Melee team |
| Fourth | | Fly, Silence | Phantom Soldier is one of my core in this battle. The damage dealer with 3 magic damage, debuffing opponent magic attack, and if necessary he becomes the 4th tank. |
| Fifth | | Demoralize | Same as the Phantom Soldier, Octopider is one of the core in this formation |
| The Last | | Void Armor, Knockout, Giant Killer | Djin Muirat is my last resort, incase shit things happen |
Round 1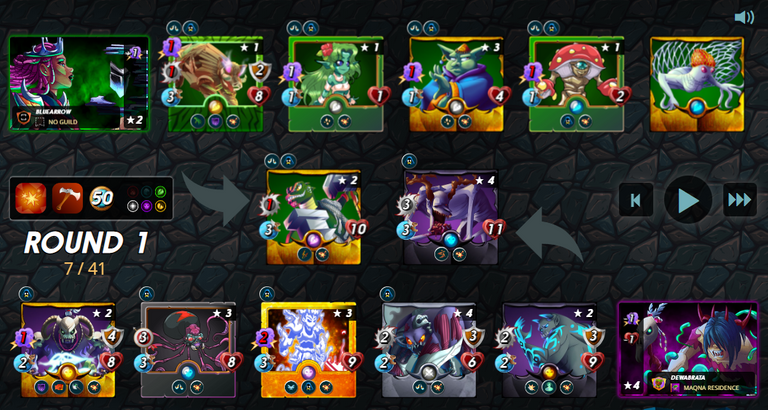 The game started as both party buffing and debuffing their monsters and opponent's monsters.
I didn't think I needed to compare my attacks and my opponents attacks anymore... looked at my opponent above, all their attacks became 1.
Look at that... double attack from Grund, double attack Melee-Magic from Oaken Behemoth and many magic attacks... those could not even kill my Windeku
Round 2
Round 2 ended the battle as my team came out as the winner. Finally my Windeku got killed, however in general this was a one sided battle.

POSTFACE
Death Element is generally about a team that attacks by debuffing opponents and giving status ailments. Demoralize, Silence, Headwinds, Blind, Poison and many more....I am always excited playing Death Team because there isn't one fix formation that I could use. It's always about reading the rulesets and predicting what kind of team our opponents will come with.
As your league moves higher, from Bronze to Silver, then to Gold, Death Element will have more vast variation. We still have Dark Ha'on and Cthulhu from older version and I haven't talked any single bit about them.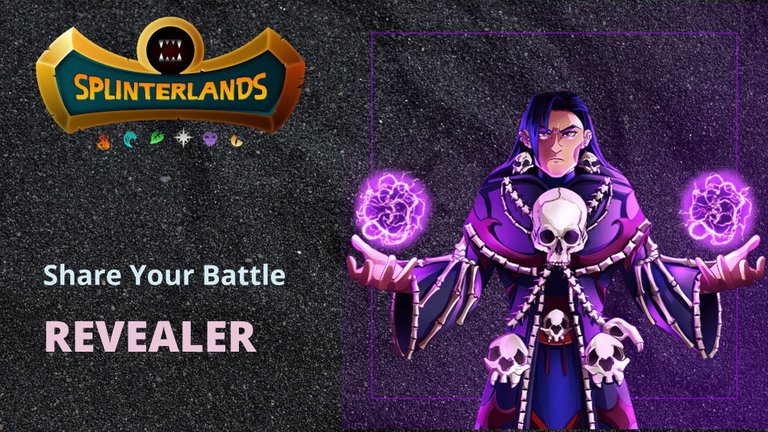 Next week, or maybe the following week after, I will share my opinion about REVEALER. I even have made the thumbnail above. This new reward card is very interesting, he is not very powerful however he opens up a new META for Silver League and below, due to his STUN ability.
ok that's all for this week social media post. See you next week
and dont forget... for you who haven't tried Octopider and Phantom Soldier, please try them on when the next opportunity comes, ok?

Thank you for visiting my Social Media Challenge, don't forget to leave your comments and feedback below. There are credits in this post for these people:
splinterlands : for holding weekly battle challenge events
carrieallen : for ultimate markdown tutorial
kyo-gaming : for wonderful divider arts
---
---