Today I Just Bought WHELP HERDER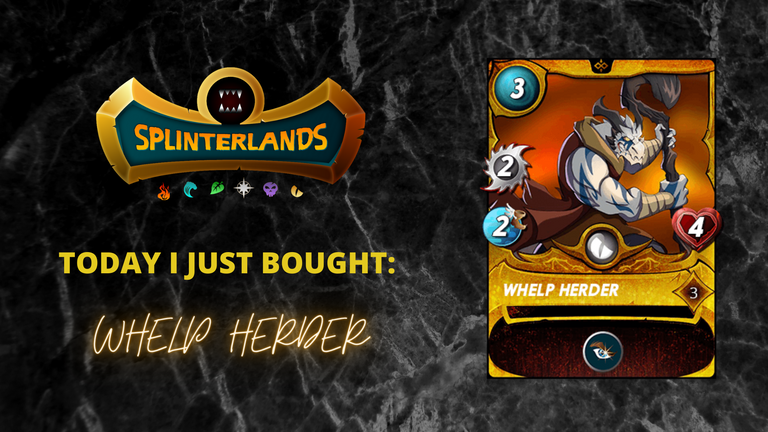 GM frens and hello Hivers, welcome again to my splinterlands post: Today I just bought Splinterlands card. Today episode is about Whelp Herder, I just bought him and I am very happy he can be in my line up.

but wait a minute, it's said 5 days ago? Yes it's correct, I got this card 5 days ago and in fact Whelp Herder was the first episode of my Today I just Bought Splinterlands Card. I was not quite sure whether or not I should post Rift Watcher cards, because I had a thought of not sharing the modern format Splinterlands card that I bought. So I have postponed this post and post Demented Shark as my first episode of "TODAY I JUST BOUGHT SPLINTERLANDS CARD"

The last couple of days I have been thinking differently. We have antibot proposal winning the vote, some people dumping cards price. Some OG and high profile players declared they selling out their splinterlands assets in order to get a good shoot of their real life issue and many more issues and gossips...
Therefore I have decided to endorse all cards including chaos legion too because I believe all cards are meant to be loved. Now Let see what kind of prowess can this Whelp Herder brings to us.

---
WHELP HERDER
Whelp Herders carry long crooks imbued with magic that subdues the whelps, making them easier to control. If a whelp wanders too high, the crook can snare it from the sky. And when predators threaten the herd, the crooks can be a formidable weapon.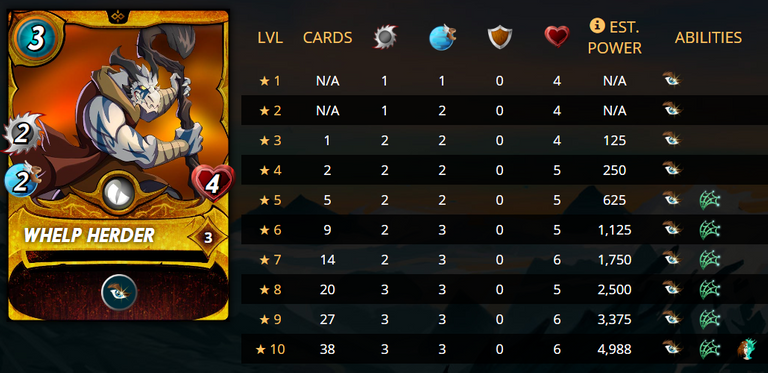 Whelp Herder is a so ordinary Rift Watcher monster. I like this card because I only need 3 mana to deploy him and he has that opportunity ability. Is he great? Honestly, I said earlier he is so ordinary, nothing great about him.
Why did I buy WHELP HERDER anyway? Well this card is not something that special, and in general you might not need to get him to win your rank battles. However I have decided to get him through peakmonsters bidding for weeks, because of these consideration:
3 mana requirement, he can join the Little League ruleset. We need to have a vast collection of small monsters, because we never know when we will get little league ruleset and what kind of ruleset accompanying that Little League ruleset.
His numbers are not minimalist. I hate small monsters with 1 damage only, or 1 speed only, or 1 health only. As if they exist just to die meaninglessly. His Melee damage as small monsters is not bad, 2 damage. He is slow but not a snail. his health point is good for a small monster.
Price wise he is not expensive. Not the cheapest too, but still easily affordable now.

---
HOW I SEE WHELP HERDER IN MY TEAM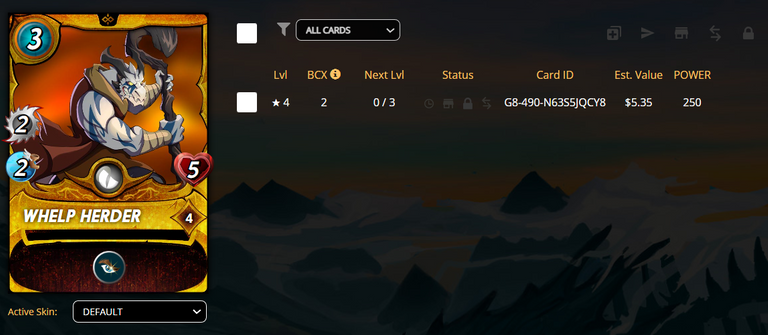 I think everyone should not play with level 1-2 Whelp Herder, 1 melee damage is useless. At level 3 he has 2 Melee damage and I think that the starting point of having usable Whelp Herder
I see no necessity to have a high level Whelp Herder, because I see no real benefit in his Snare ability. So it's either level 3 or maximum level where he gets that Dispel ability.
My Whelp Herder right now is on level 4. its a 2 BCX gold foil, that's my style, having the low level GOLD FOIL but not the lowest. A silver level common card, not a max bronze level anymore.
So how do I see him in my team?
Join In The SMALL MONSTERS SQUAD
Sometime when I get a very small mana cap, I prefer to have the highest number of monsters I can bring eventhough they are small monsters. It feels like ganging up their big monsters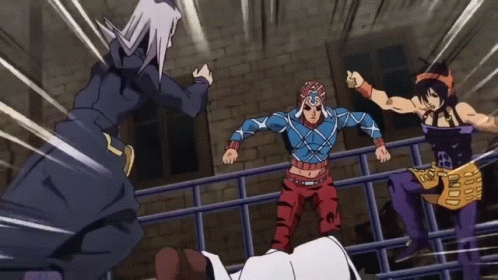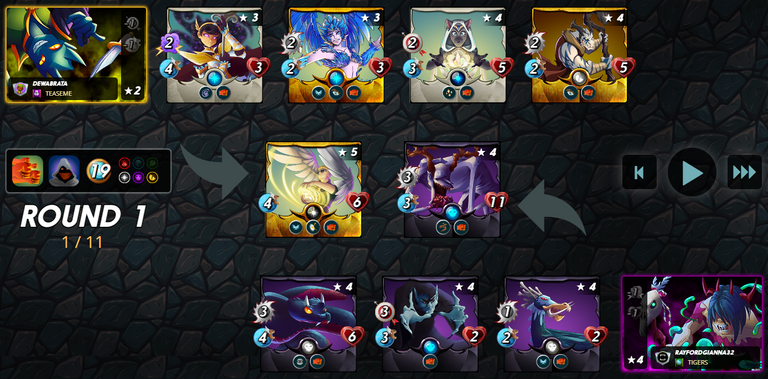 ~click image above for the battle link~
The battle above is showing the good example of why I buy Whelp Herder. He has the highest health point, so he is the best for backline wall position to protect Venari Crystalsmith. His opportunity ability makes him kill Soul Strangler first, reducing opponent damage per round.
So it's not wrong saying Whelp Herder still strong in comparison to other Little League monsters.
THE FILLER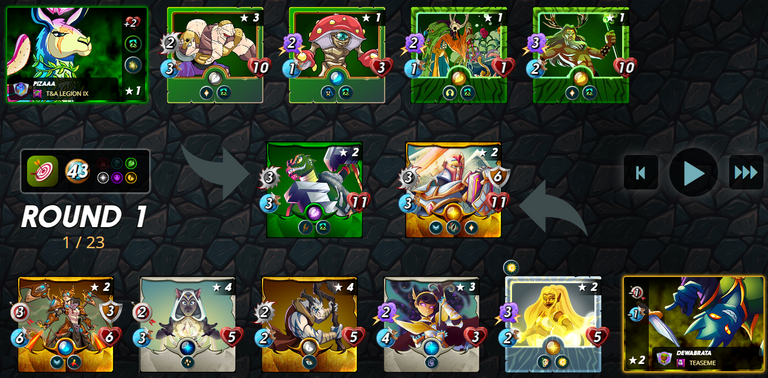 ~click image above for the battle link~
I think all opportunity monsters are great addition in vast kind of meta, so having Whelp Herder when you don't have a clue what to do with the leftover mana should not harm you at all. I share the battle above where Whelp can join in Runic Skyclaw then switch to help Uriel in killing the main tank. He offers dynamism in your attack pattern.
MULTIPLE OPPORTUNIST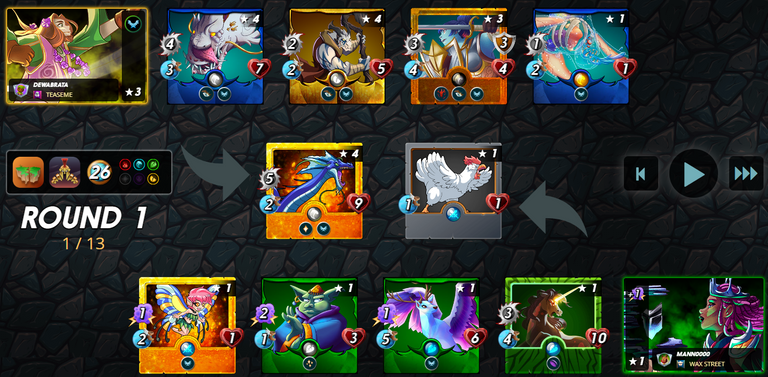 ~click image above for the battle link~
The last example is actually the same as the first one, is to get multiple monsters with opportunity ability in your team. In my opinion, this is the hardest because:
Sometime having more opportunity monsters will make your team aimless, easily lured by your opponent.
Whelp Herder is relatively slow, he is not like Dragon Jumper or Deepluerker who is fast paced killer. Sometime having him in will deliver differet result, which is loses, because of this speed character.

---
WHAT DO YOU THINK ABOUT WHELP HERDER
I bought him at $2.6 and now today the price has dropped to $2.1. It's so sad seeing 20% price drop just in a couple of days but hey... that's how the card price fluctuates from month to months.

For days chart convinced you the price should be above $2.8 then now It drops fast.

The funny thing is that the regular foil price is more stable in the market. It's quite contrary to other cards which their Gold Foil is more stable and highly demanded than the regular foil one.
Anyway I still believe this was a good catch. How do you think, should everyone has him in their collection or should most of us just forget this monster because too many other better monsters out there?
Or maybe you think all of us shouldh have this Whelp Herder at his highest level? Well I don't know, drop your comment below if you want to add anything about this one.

---
Thank you for visiting my splinterlands post. Today I just bought Splinterlands Card is my regular Splinterlands post which this idea comes after more than a year I have been participating in Splinterlands Official Events such as Share Your Battle, Social Medial Challenge and BATTLE MAGE SECRETS Weekly Challenge.
There are credits in this post for these people:
@splinterlands : for holding weekly social media challenge events
carrieallen : for ultimate markdown tutorial
pealmonsters : for providing 3rd party bidding system to help me get cards
thepeakstudio : for wonderful divider art
---
---