Weekly Battle Challenge - Elven Cutthroat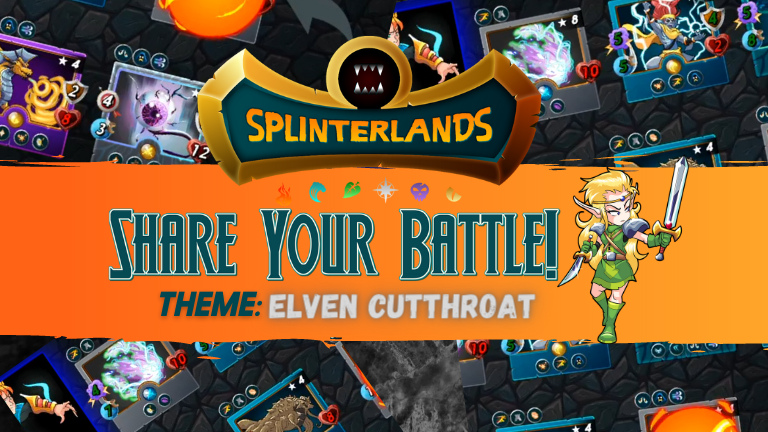 ---
ELVEN CUTTHROAT CHALLENGE
This was a challenge I was really happy to get involved with as it pushed me to use another card that I rarely put into my line up, Elven Cutthroat.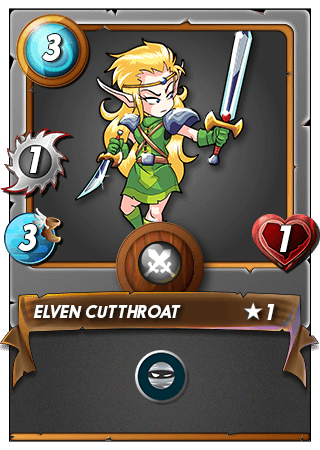 My battle is here - BATTLE
My full line up was;
SUMMONER - ZINTAR MORTALIS
FRONT ROW - HAUNTED MONSTER
SECOND - SKELETON ASSASIN
THIRD - UNDEAD BADGER
FOURTH - UNDEAD PRIEST
FIFTH - ELVEN CUTTHROAT
SIXTH - TWISTED JESTER
My strategy before the game was to go with a (relatively) high speed attack with the three sneak melee attackers & Haunted Monster as the tank using it's heal ability which is invaluable at this level. I paired this with Twisted Jester who does two damage per turn and has snipe and the Undead Priest who takes one health point from all enemy monsters! This really played out well as my opponent selected the Pyre summoner which meant that, although he was fire, my summoners -1 melee attack still affected his monsters. In the end I didn't lose a single monster in the battle and earned the princely sum of .153 DEC for my troubles.
On reflection I don't think Elven Cutthroat is going to become a staple in my team. It has the same mana cost as some cards which are much better than it (Skeleton Assasin / Serpentine Spy) which I think makes it more of an afterthought card if you're struggling for another three mana card.
See you all soon :)
---
---