Weekly Battle Challenge - Goblin Shaman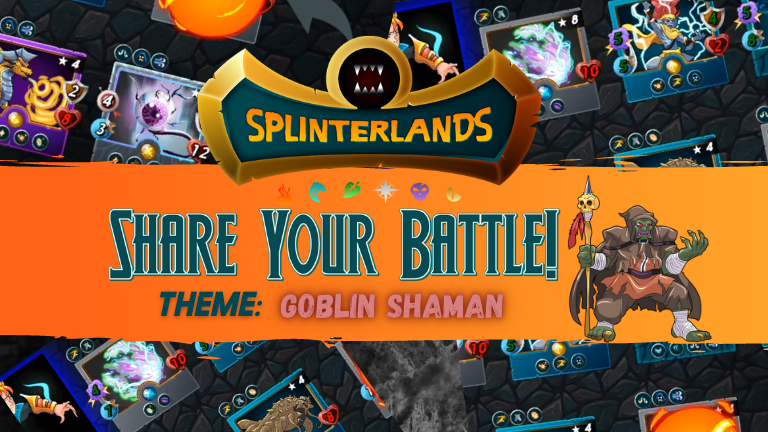 ---
Goblin Shaman Challenge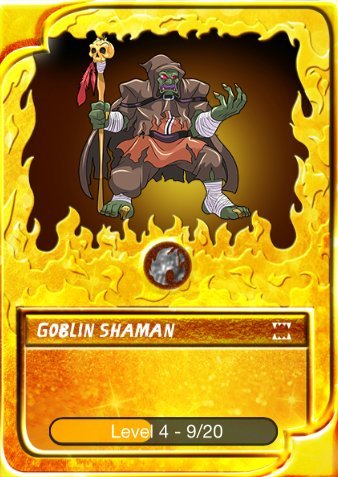 I was really pleased with this weeks challenge as it involved a card I use alot as opposed to the last couple of weeks where it's pushed me to use new strategies. This made it a little bit easier to come up with a battle I was happy to show off 😂!
My battle is here; BATTLE
It was a 30 mana limit with no neutral monsters or death / life splinters allowed. I decided to use the dragon splinter alongside fire splinter monsters, my team in full was;
SUMMONER - DRAKE OF ARNAK
FRONT ROW - DJINN CHWALA
SECOND - SERPENTINE SPY
THIRD - KOBOLD MINER
FOURTH - GOBLIN SHAMAN
FIFTH - SPARK PIXIES
SIXTH - EFREET ELDER
I hadn't expected my opponent to pick the water splinter so when I realised he had I panicked slightly as that can counteract my summoners armour buff quite easily. Fortunately he'd only chosen two magic attack monsters and (thanks to my goblin shaman) I was able to defeat his serpent of eld before it got a chance to heal. Once his front monster had fallen the rest fell relatively quickly which resulted in me keeping all six of my monsters intact!!
I earned 1.714 DEC for the battle and continued my quest to get into gold 1. Last season I finished with a good enough ranking but my collection power is far too low, I've been trying to work out if renting up to gold 1 is worth it but it doesn't seem to be at this point sadly!
To finish I'd just say I really like the Goblin Shaman card, I find it (and undead priest) really useful when matched against the same splinter as if your opponent doesn't choose it you have the edge against them from the start. I always try and fit him in when I pick the fire splinter even sometimes at the expense of some of the cheaper high attack monsters just for variety.
Peace :)!
---
---