HOW TO USE DEFENCE TO YOUR ADVANTAGE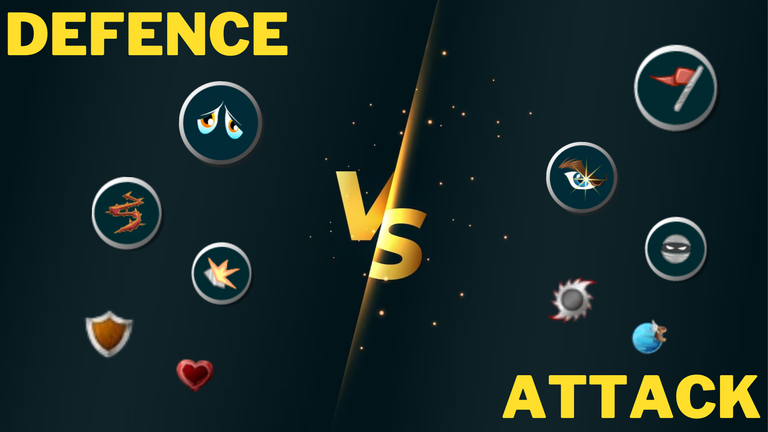 Hello everyone! In this one I am going over the strategies of mastering defence in Splinterlands. In my opinion both defence and attack teams can be very useful but I believe that the biggest decision factor comes from the cards available to you in a certain rulesets.

Best summoners
The whole point in defence team summoner is to provide your monsters with either Thorns, Magic Reflect or Return Fire depending on enemies team type
Thorns - When hit with a melee attack, does damage back to the attacker
Magic Reflect - When hit with a magic attack, does reduced magic damage back to the attacker
Return Fire - When hit with a ranged attack, unit with return fire will return reduced damage back to their attacker
Against melee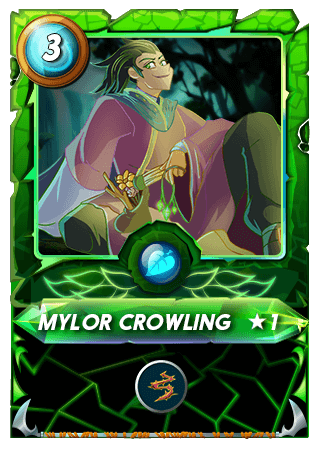 Against magic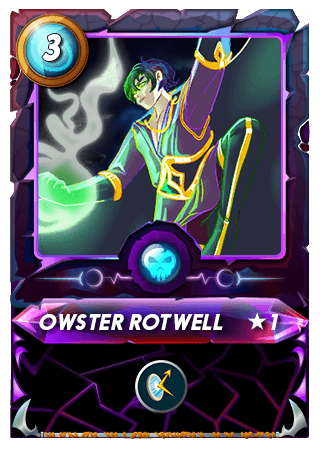 Against range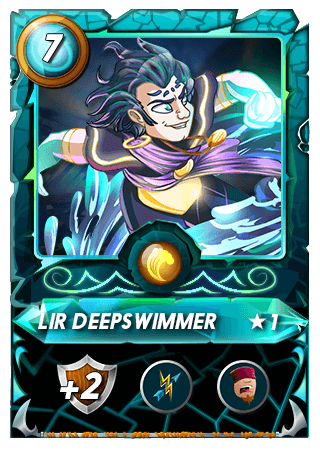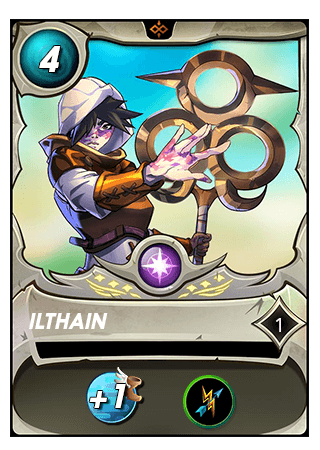 Best abilitys/stats
Against melee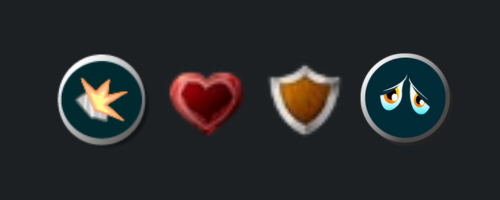 Against magic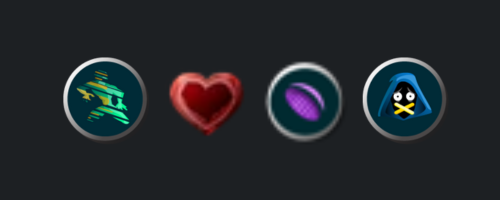 Against range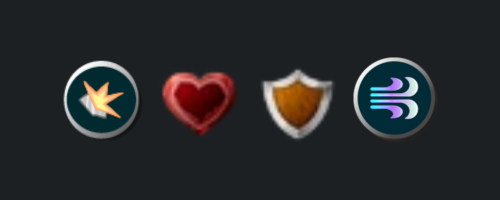 How is this going to work is simple you decide which type of attack your enemy is going to play (most of the time guessing game). After making you decision you pick the right summoner and start filling in your monsters with the right abilities (abilities are fully focused on defending not attacking)

The ruleset that I managed to get

Rulesets - Up Close and Personal & Rise of the Commons
Mana Cap - 23
Active Elements -

Here's my starting lineup
Summoner: Mylor Crowling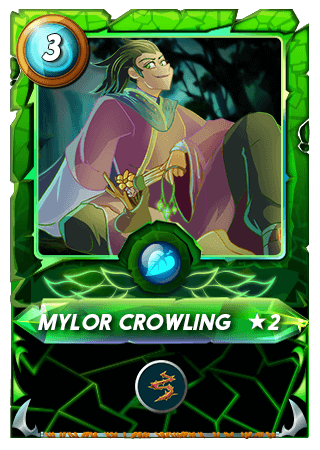 As the Up Close and Personal ruleset was active Mylor Crowling was the only sensible option because of hes Thorns ability
Thorns - When hit with a melee attack, does damage back to the attacker
Also why I decided to play defensive was the fact that I didn't have any good cards for a full attack team and now looking back any other team would have lost me the battle as my enemy had quite a strong team
1st Position: Mycelic Infantry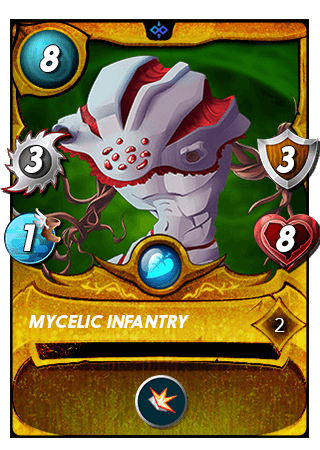 Mycelic Infantry was one of my tanks for this battle
Main reason to play Mycelic Infantry here was his Shield ability and high hp with 3 shield
Shield - Reduced damage from melee and ranged attacks
2nd Position: Disintegrator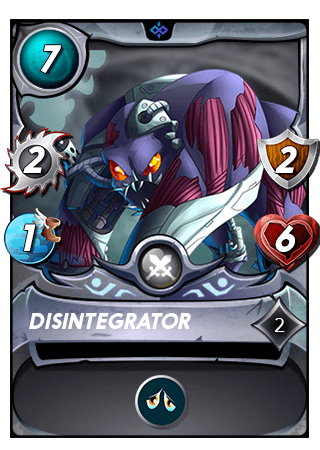 Because I was going with defence team in this battle I preferred my monster not to attack as they might hurt themselves if my enemy should play monsters with Thorns
But the main reason to play Disintegrator here is his Demoralize ability
Demoralize - Reduces the Melee attack of all enemy units by 1
3rd Position: Stone Golem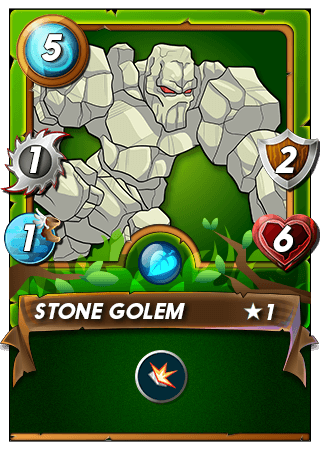 Another tank with Shield, high hp and 2 shield who was going to tank my backline
And again I didn't mind the low melee damage or not being able to hit enemies from that spot as he was only there to absorb enemies damage
Shield - Reduced damage from melee and ranged attacks

Starting board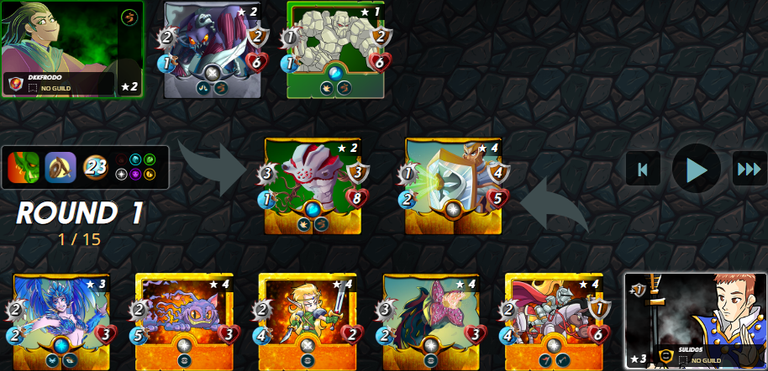 Right after getting into the match I saw I was against almost full gold foil level 4 team
I also saw that we were trading our melee damage buff/debuff abilities (Inspire and Demoralize)

Here's how the battle went
1st Round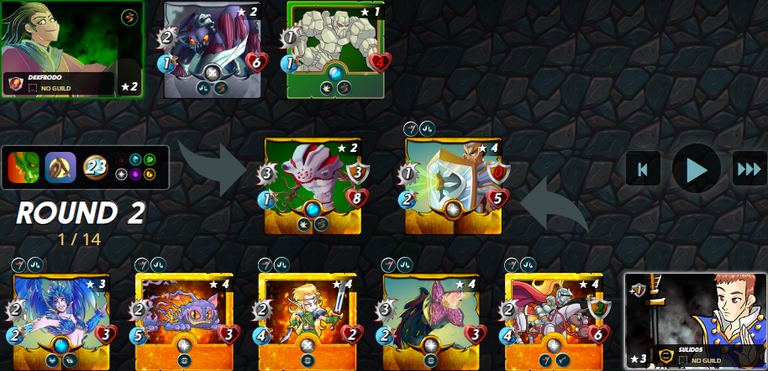 After 1st Round nothing had really happened that's because of my enemies summoner who grant +1 armor to the whole enemies team and the first round was just them hitting my backline and braking it off
2nd Round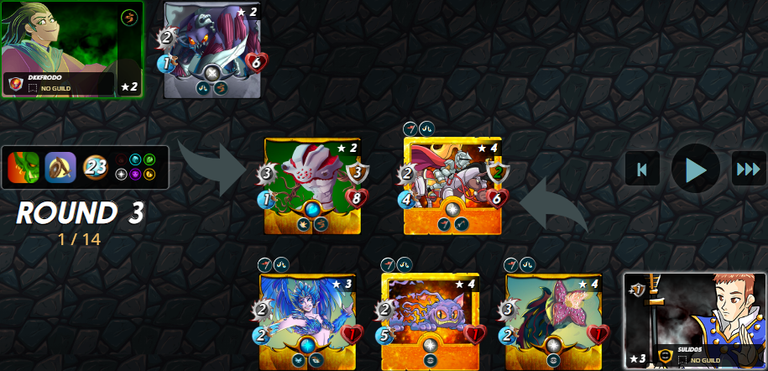 2nd Round was quite big for both of us
My enemy killed my backline tank so now my Disintegrator was exposed
But in the process of that one of his assassins died and three other were on one hp
There combined damage was going to kill my Disintegrator in the next round but doing so they all were going to kill themselves to my Thorns
Also my main tank killed his 1st position tank and was now chipping away of his Silvershield Knight
3rd Round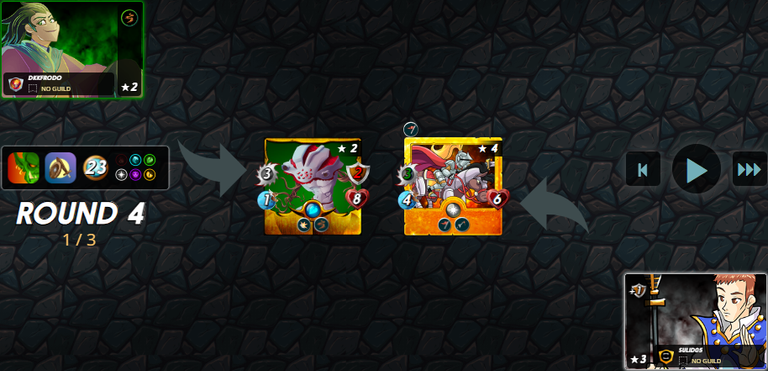 After 3rd Round the board was looking quite empty
The round went exactly as I had thought and now it was just a simple cleanup and I would be taking to victory home
4th & 5th Round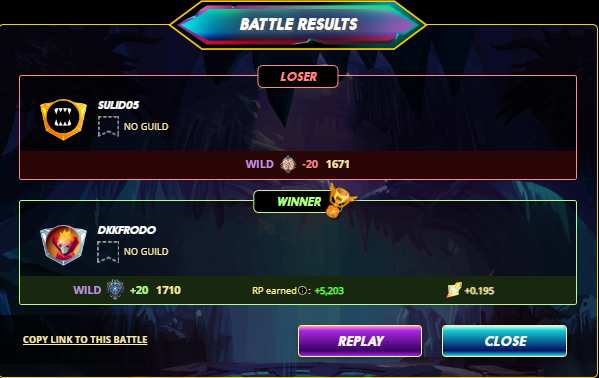 In the last two rounds I simply cleaned up the last standing monster and won the battle playing my defence strategy

Summary
This battle was so fun to watch
I genuinely believe that understanding defensive play style could and will definitely come in handy in the future battles
Looking back now any other team would have lost me the battle based on the card options I had available for me at that point
If you also would like to hop on the Splinterlands train feel free to use my Referral

Thanks for reading and thanks for all the upvotes, reblogs, comments and follows. And till the next challenge, KEEP BATTLING!
---
---