A Week of Rewards #3 DEC the Real MVP
I've been tracking my weekly rewards from daily quests on Splinterlands.
Week #3 did not dissapoint. I didn't get a legenday this time but still...not too shabby even with prices slightly dropping.
The majority of these rewards were gained playing in the gold league. Of course the rewards are different for everyone but at the time of writing this...

DEC is worth .005, Legendary potions are .18, and Alchemy potions are .23.
Let's see how I did!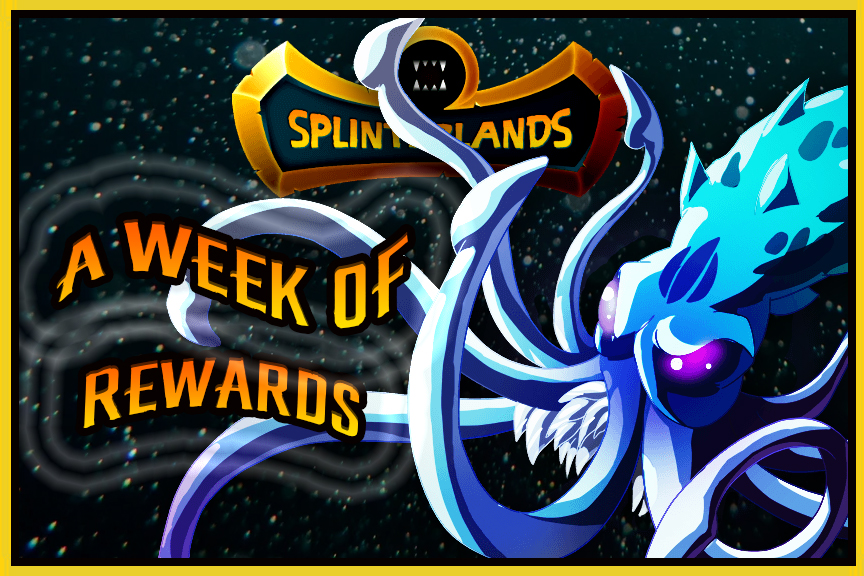 ---
Legendary Potion X 1 = $.18

Alchemy potion X 12 = $2.76

DEC X 2075 =$14.32
---
The Reward Cards
Phantasm X1
.33
Harvester X1
.21
Chain Spinner X3
.60
Nightmare X1
.31
Charlok Minotaur X2
.44
For a Grand Total of.....$19.15!
The star of the show this week. DEC!!



I was lucky enough to find a chest with 2k in it this week. Thank you DEC gods for smiling upon me.
---
In other awesome DEC news this week, For the first time ever for myself I was able to convert DEC into USD and deposit $600 into my bank account. That more than pays for any money I have put into Splinterlands. So the rest is gravy!
In case anybody is still reading and might be interested. The easiest route I found to cashing in on DEC was this..
Sell DEC on Hive engine. Send the hive to your hive wallet. Use simpleswapto convert to the coin of your choice and have it sent to your coinbase wallet. (I chose Litecoin) On coinbase sell your LTC for USD and send to your bank. The only thing I wasn't expecting was how long it took. Simpleswap took an hour and putting the money in the bank took 4 days. eeesh! It blows my mind that I now I can pay my bills with video game money. :)
---

---
How about you??? Did you pull a legendary gold foil this week? Lets hear about it.
Thank you for checking this out and as always....

Keep being Cool Splinterlanders!!

---
---