My DAILY QUEST in Splinterlands

My Daily Quest ( Sneak Quest )
Hello Splinterlands Grinders and Fanatics.
Today I want to share one of my battle game at Silver III League. It's the second Daily Quest From End of Season I Luckily Play for SNEAK QUEST meaning you can play any splinter using Fire Water Earth Life Death Dragon and Neutral Element.
THE BATTLE RULE
Healed out - All healing abilities are removed from Monsters and Summoners
Stampede - The Trample ability can trigger multiple times per attack if the trampled Monster is Killed.
21 MANA CAP
Active Summoners are FIRE WATER and DRAGON only
I use TARSA as my Summoner from FIRE ELEMENT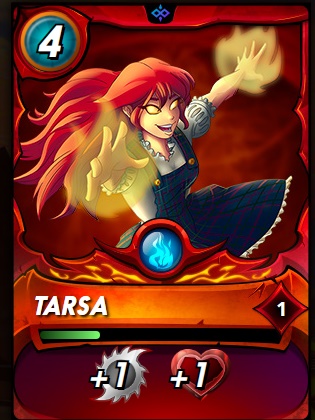 and these are my line up
1.LIVING LAVA - Reduce damage from melee and range attack
2.RADIATED SCORCER - No ability yet at level 1
3.CREEPING OOZE - The ablity of this Monster it reduces all speed of the enemy
4.SERPENTINE SPY - This Monters is an oppurtunity it attack monster first with lowest health
5.TENYII STRIKER - This is my SNEAK MONSTER it will attack Monster from the Last position
6.FURIOUS CHICKEN - This is 0 MANA and very useful in any battle sometime the enemy misses their first attack with this Monster
In this BATTLE I also encounter FIRE ELEMENT and he use TARSA Summoner same as mine. Looking at my opponents Monster we have the
same SNEAK Monster and other of my monster are the same but I have additional monster form NEUTRAL Elements FURIUOS CHICKEN and CREEPING
OOZE. Lets GO lets watch the Battle review and who's the winner for this Battle.
ROUND 1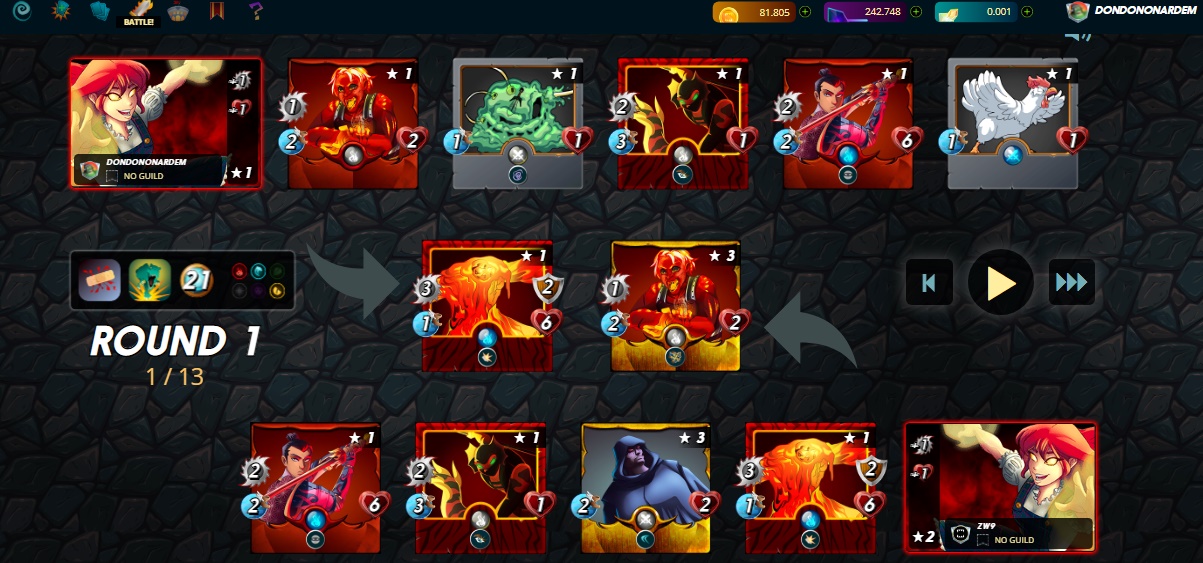 ROUND 2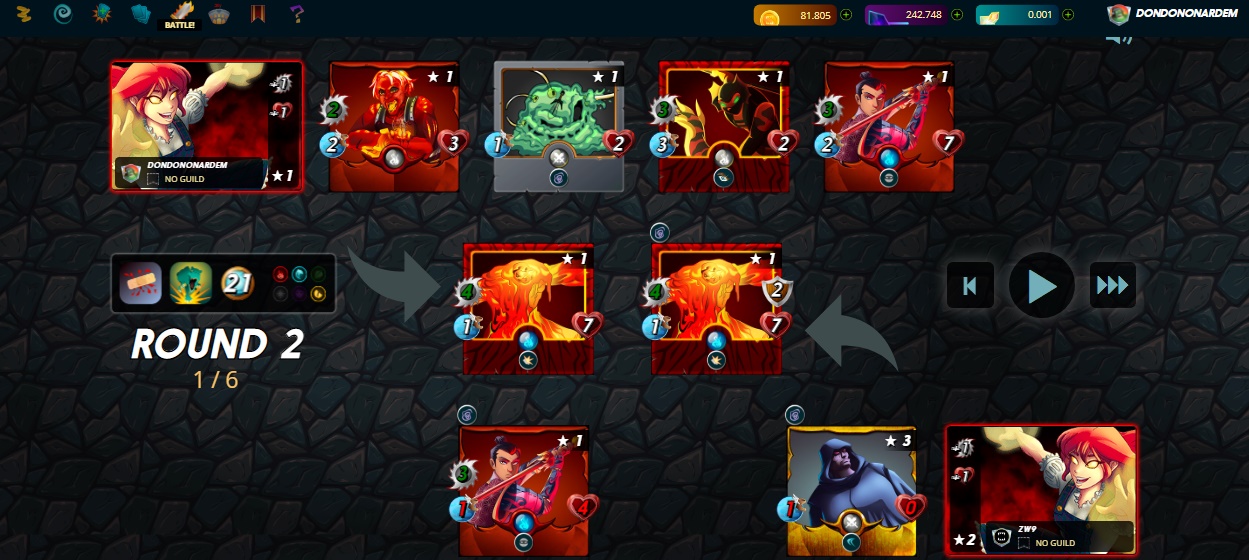 ROUND 3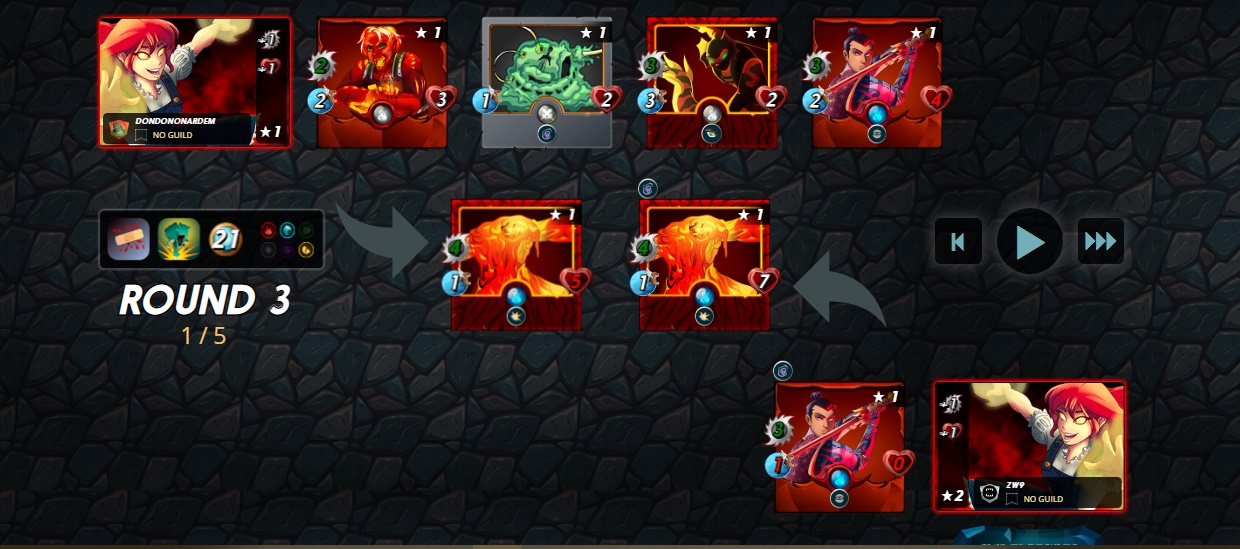 ROUND 4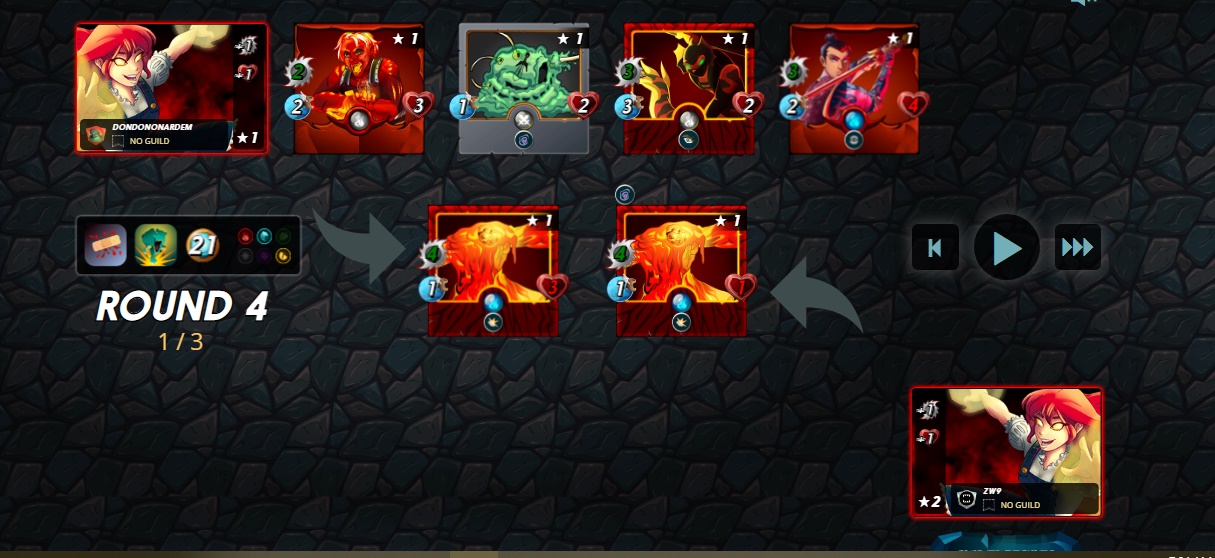 BATTLE RESULT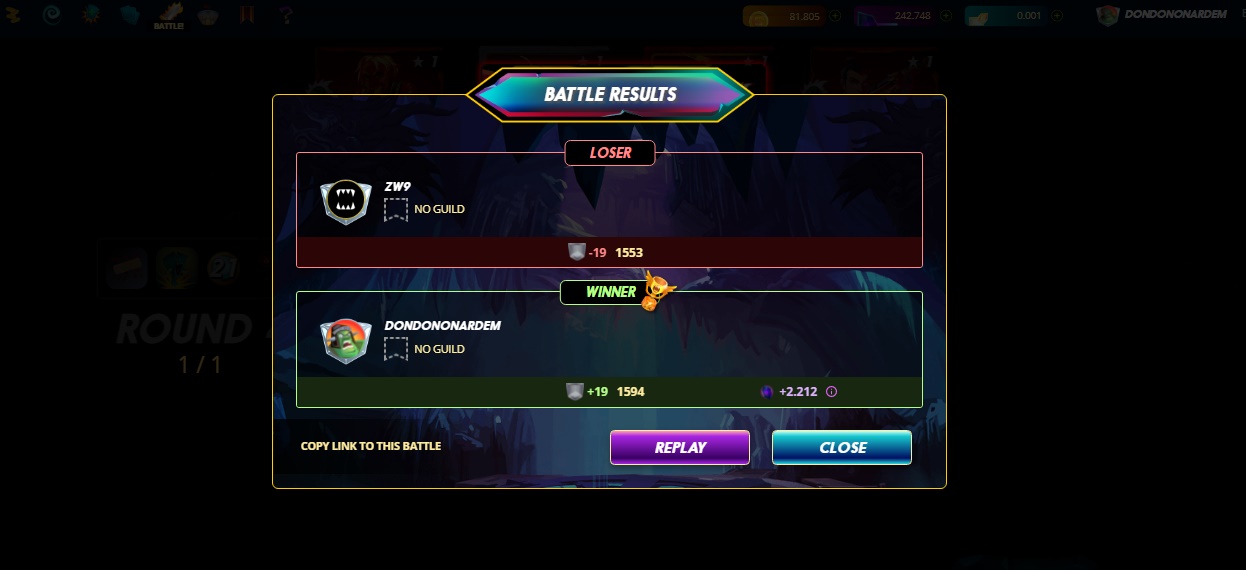 YES I Won the BATTLE at ROUND 4.
It was a thrilled and exciting game and this is my 1st battle for my Daily Quest and another 4 wins to go.
if you want to watch the FULL VIDEO please CLICK HERE
BATTLE 1
and these are my 4 other BATTLE in Sneak quest
BATTLE 2
BATTLE 3
BATTLE 4
BATTLE 5
I also uploaded my other 4 battles and I complete my DAILY QUEST and for tommorow is Another Battle in splinterlands.com
I have 2 Loot Chest as my Reward.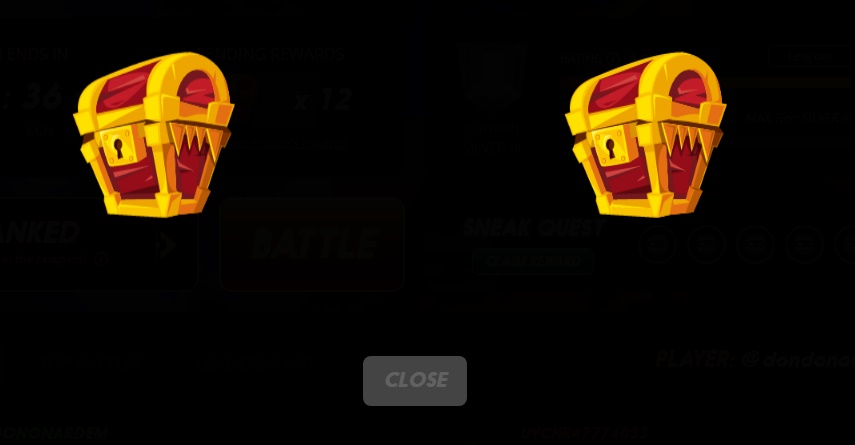 ![dq3.jpg](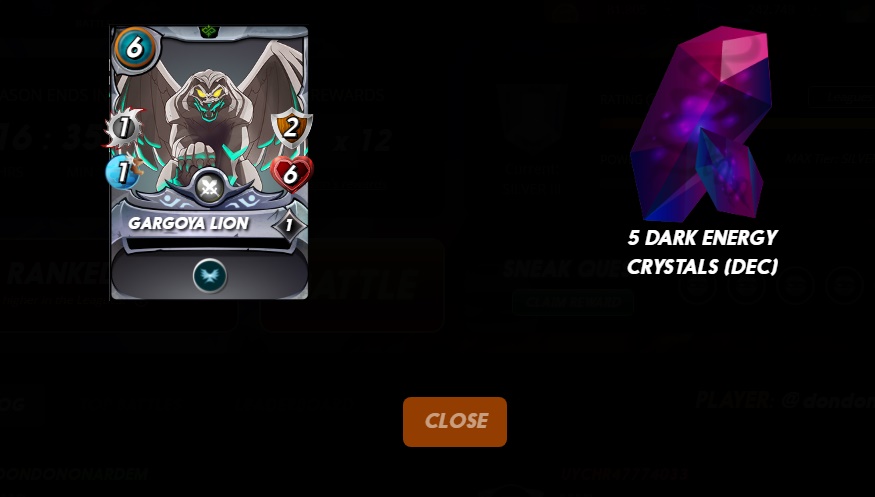 Today I share my Experience in Splinterlands we can BATTLE EARN and TRADE Im very much Enjoying and Playing the game with all my Heart,
more power splinterlands.
Thanks for Dropping by in my post. See you
(Credit to splinterlands.com for photos and video used.)
---
---