A New Sketch and painting study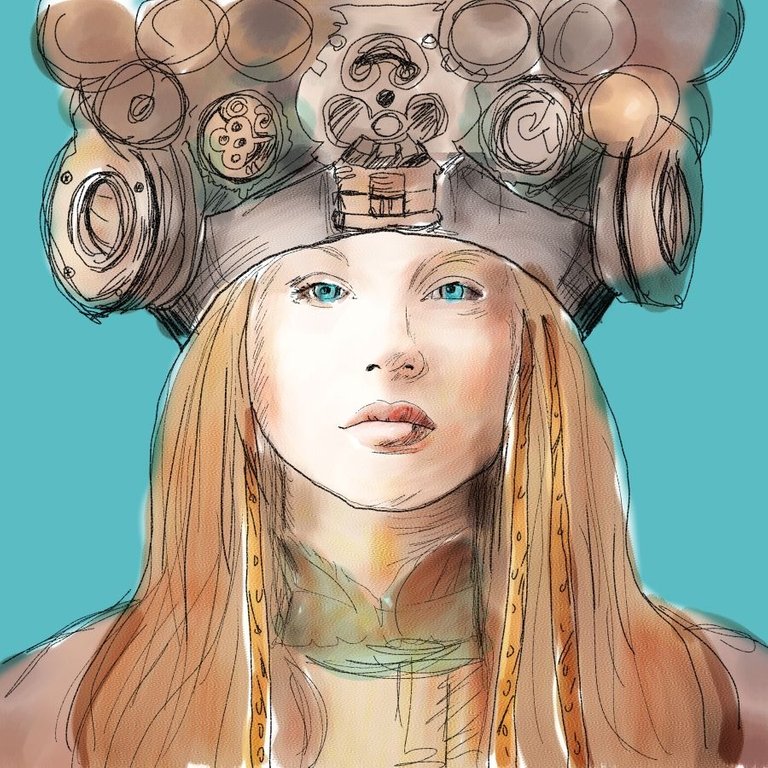 A sketch and watercolor study.
I was excited to make a character in the style of my "alternate Tech" series for this weeks #Splinterlands contest, so it kind of inspired me to try another.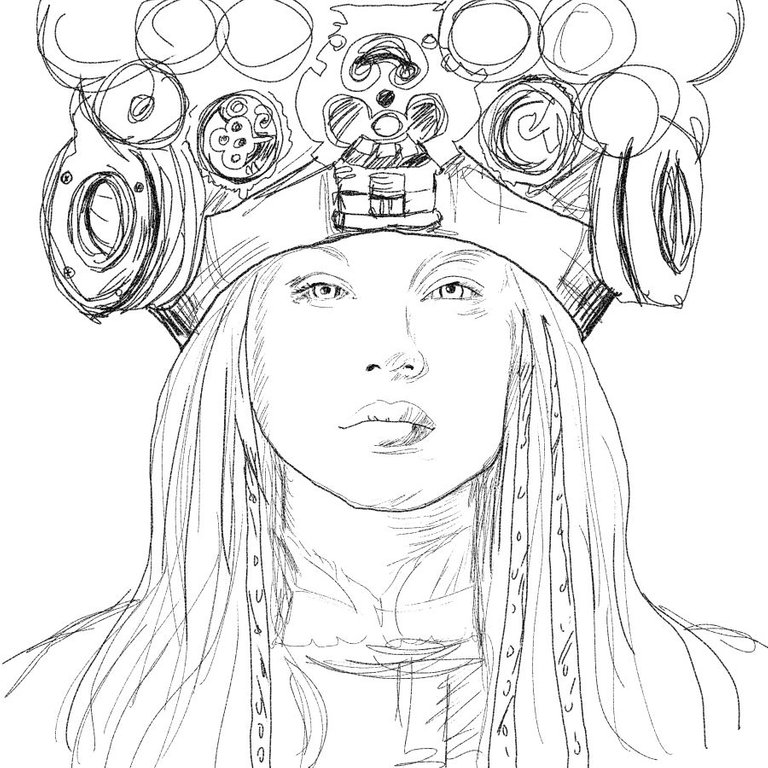 The pencil/charcoal sketch of the Dark Sorceress.
Now, this is not the Final piece which I'll enter into Splinterlands. I was looking thru the various characters on the #splinterlands sight (just signing up as well, do you know they have a cool browser as well that lets you earn crypto?) I'm always learning so many cool things about new things thanks to Hive.
SO, this is a study for what I'd like to maybe do more painterly. As I'd want my version of the 'Dark Sorceres' to also feel as if she happily lives in my alternate world, I thought it'd be fun to give her a bit of a painterly early Victorian feel.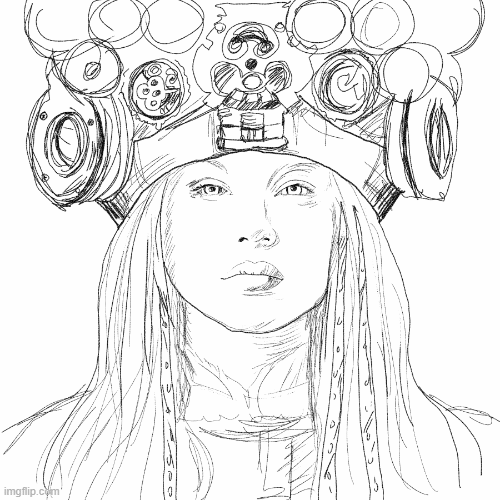 Sketch and a few watercolor layers.
I always start such pieces with pencil/charcoal studies and then paly with color in watercolor (digital or real life , depending on the day and my mood)
I liked the idea that this Dark Sorceress could easily hop into my world and in this version of our timeline (with tech being a part of lives much earlier than our own) she'd not don the witch had and trailing robes of her fantasy realm. Oh , no, her hat and all it's power would be contained in the tech of the day and her flowing gowns the beribboned and slightly 'neo-Renaissance' look of the Pre-Raphaelites of the Victorian era.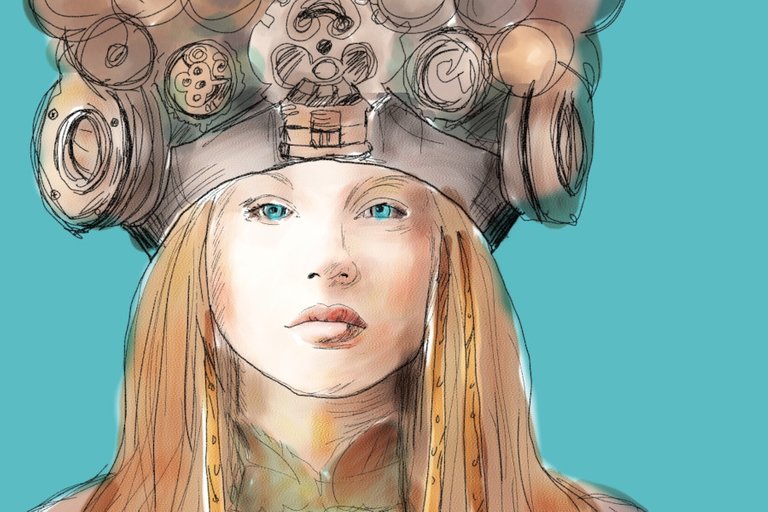 I hope you like her, I'll hopefully enter her in a week of Splinterlands in her final form. As for now, I'm planning out how detailed to make the 'tech' of her headdress. I hope she entices you.
May you have a lovely day and find a moment in it to indulge in your passions. And remember to always stay creative.
---
---
If you'd like to support my work: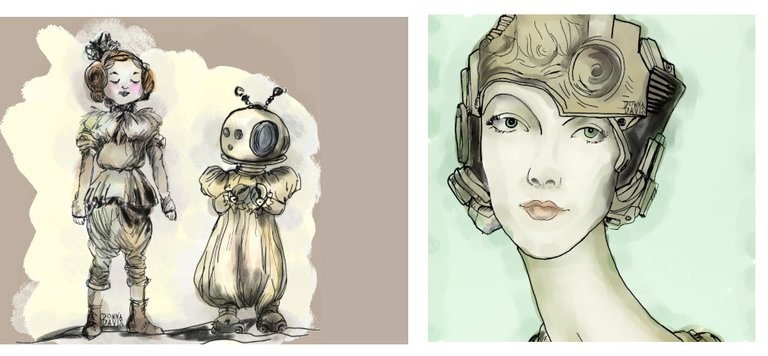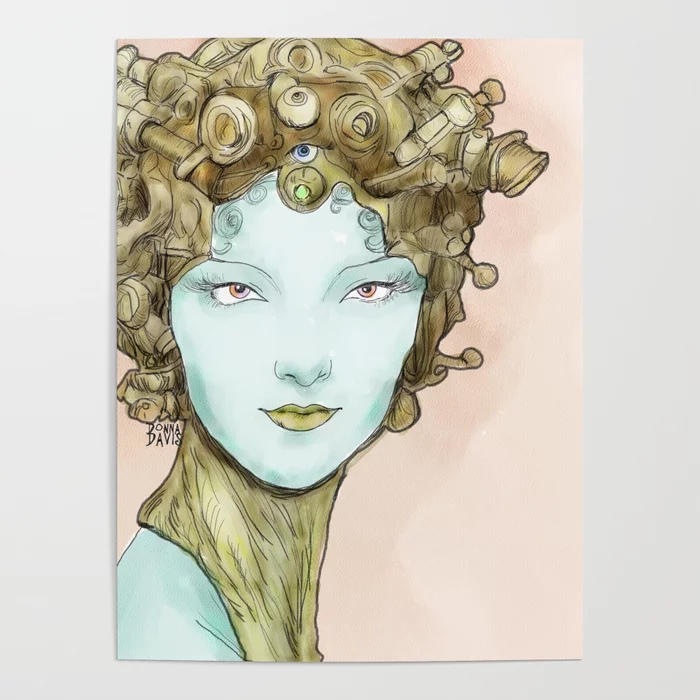 ---
---
---