Funding My 75$ Splinterlands Shopping Spree With Blogging
---
What is going on Splinterlandians, in today's video I go on a 75$ shopping spree with my rewards from some of my post payouts over the last month.
I find it so cool and helpful to be able to fund my splinterlands purchases with blogs and content from the game. If you have not yet started doing this yourself you're surely missing out on an amazing opportunity.
Now this will take time to build up a following and start being able to actually earn a decent amount to start doing this. However, over time and with lots of engagement with the communities here on HIVE you will notice your upvotes and payouts will start to go up.
I would recommend starting with the weekly splinterlands battle challenges, as those are a great starting point and have a high chance to get a good upvote from the steemmonsters account. Here is a link to this weeks challenge if you are interested in participating: SHARE YOUR BATTLE Weekly Challenge! CHAOS KNIGHT
After you start doing those on a regular basis you can add other things like game strategy, talking about your journey in splinterlands so far, what you think about future things coming to the game and so forth. Also, you can spread out into other various communities as well and talk about a bunch of other things as well to start earning.
The biggest key is community engagement and getting more people to come to check your content out. Just simply uploading a post and hoping it gets upvotes will not get you far. You will have to put in the time and effort to reach out to others and check out their content as well. I always enjoy seeing new viewers come through for the first time and comment how my post either helped them in some way or they just enjoyed the read.

What I Bought With My 75$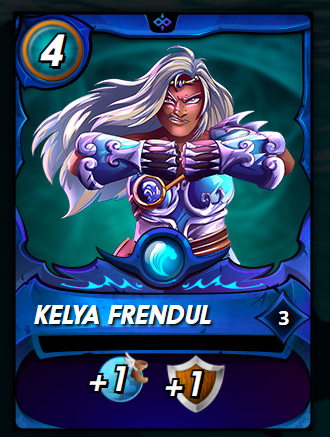 First on the list was getting Kelya leveled up. I got her to level 3 which will be a big help, I still need 11 more copies to get her to level 4 for max silver league but this was a solid start. To me Kelya is the best summoner in CL of course Quix is amazing and Obisidian too but Kelya along with the additions to water from CL has been a huge buff. Water was always known as the magic comp run alongside Alric or Valnamor but now with Kelya at the helm, the melee side of things has really taken off.
You can pair her with so many great new cards and absolutely wreck opponents with speed and tankiness. Monsters like Deeplurker, Diemonshark, and Flying Squid all stand out as great picks to run her with.
---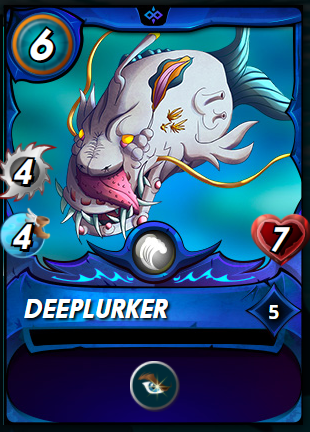 Speaking of Deeplurker he was next on my list. I got him to level 5 so he is starting with 4/4/7 and then going up to 4/5/7/1 with Kelya for a monster with opportunity those are huge numbers and is usually one of the MVPs in water currently. I'm glad I got to max him for the league I play in as I feel he will be invaluable going forward. Put this ugly fish on your radar if your looking to upgrade your water melee comps.
---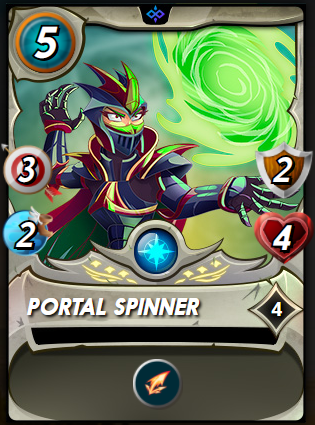 Moving over to life we got the old portal spinner up to level 4. Getting to 3 ranged is a lot of damage and then furthering that with Sloan going up to 4 will make this card hit hard. Now it's speed is an issue as I'm finding with a lot of the life ranged so misses can be a factor as well as not getting an attack off before your opponent. Nonetheless, this car still provides a lot of value in various rulesets like aim true and reverse speed.
Not the biggest fan of scattershot but I find it can be a fun ability and very good in the blast ruleset. As I'm focussed on getting all my CL cards maxed for modern this was just another on the list to finish off before modern comes.
---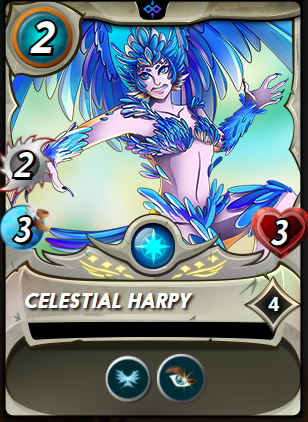 Next up was Celestial Harpy an absolutely amazing card to have. Being only 2 cost with flying and opportunity this card slots into a ton of comps for the life splinter. You can pair it with and inspire and then have a big tank like shieldbearer upfront for lots of damage. The life splinter is very versatile I find having good monsters for tanking, doing damage and providing utility.
For me personally, I like to run harpy in the nasty sneak setup, so you pair her with SS Knight and then a bunch of sneak monsters to assassinate the enemies backline.
---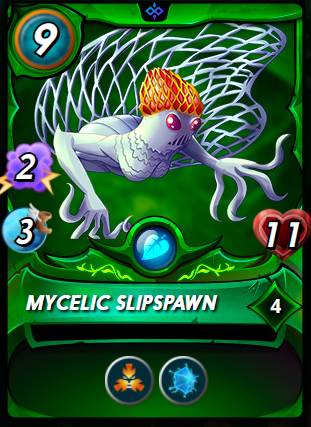 On to earth now and I mostly have everything leveled up for CL earth. There is still a few I need to get up there like Grund but this was one of the last ones that I needed to max for silver. Now I get that forcefield ability which is amazing but not as useful in silver league. Seeing as you don't see many monsters go above 5 attack in silver it is not as useful as in the higher leagues.
However, in rulesets like enrage this monster can be an absolute beast, throw him in the backline with a triage monster and your laughing. One of the most used cards in the modern format this slipspawn is sure to be a favourite of many going forward.
---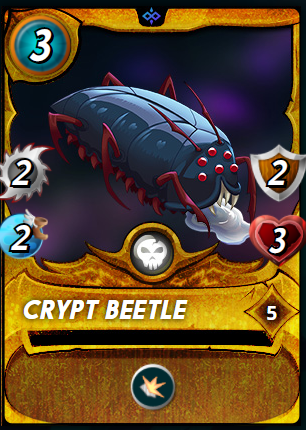 Last but not least we got the crypt beetle to level 5 and a gold foil one at that. This is another card that is great being only a 3 cost with shield this little beetle can be a nuisance to deal with. A monster that shines in the little league ruleset you will find many good uses for this little guy.

What Is Splinterlands?
Splinterlands is a play2earn TCG (Trading Card Game) built on the Hive blockchain. Over time, you'll build up a collection of unique cards used to battle within various skill-based matches and tournaments.
The blockchain allows you to sell your assets for crypto or rent them to other players for passive income. You can also write about the game through multiple frontends connected to the Hive blockchain like PeakD, Hive.Blog and Splintertalk to earn crypto discussing the game with others or sharing informative videos/blogs.
There are so many ways to earn in this incredible blockchain game, so signup today and see what all the hype is about!


What Is The 1UP Cartel?
The 1UP-Cartel is a mix between a gaming guild like YGG (that invests into gaming assets and creates scholarships for gamers, sharing the gaming revenue), a dividend token (similar to BRO, LBI, INDEX and UTOPIS, paying out regular dividends to token holders from part of the revenue stream) as well as one of the most extensive curation service initiative on the Hive-Engine ecosystem thus far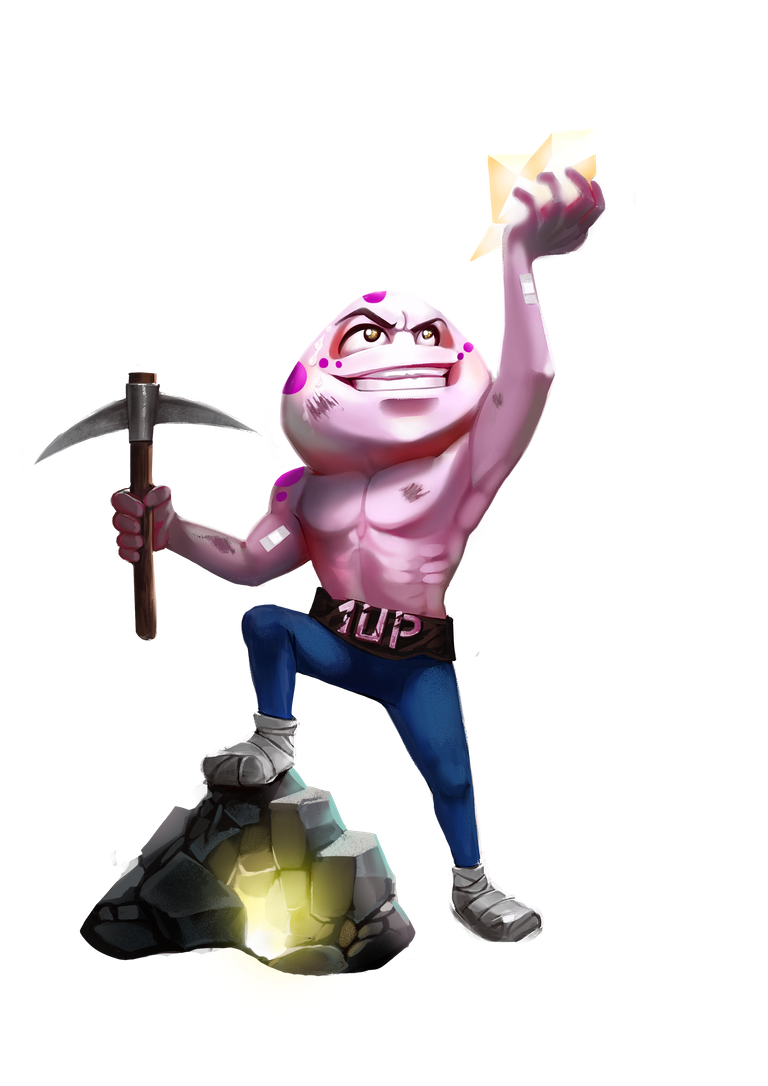 Join the 1UP Cartel Today Discord
Follow me over on Twitch

Check me out on YouTube

Thumbnail made using Canva

---

▶️ 3Speak
---
---