MY SPLINTERLANDS TWITCH JOURNEY, 500 Follower Twitch Party. 300$ In Giveaways, NFTS SPS DEC.
500 Follower Twitch Party
---
The 500 Party
With reaching this amazing milestone of 500 followers we are having a huge giveaway over on twitch. There will be over 300$ worth of prizes given out so you don't want to miss this incredible celebration stream. Looking forward to seeing you all there and having an awesome time with you all. It will be at 8 PM EST on October 12. If you hit my logo twice on the normal wheel you will have a chance to take a spin on the VIP wheel 😲.
Normal Wheel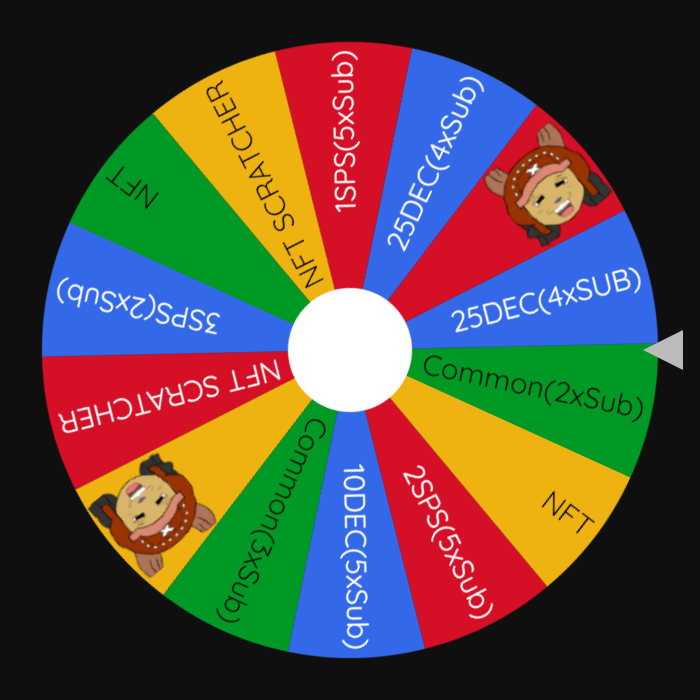 VIP Wheel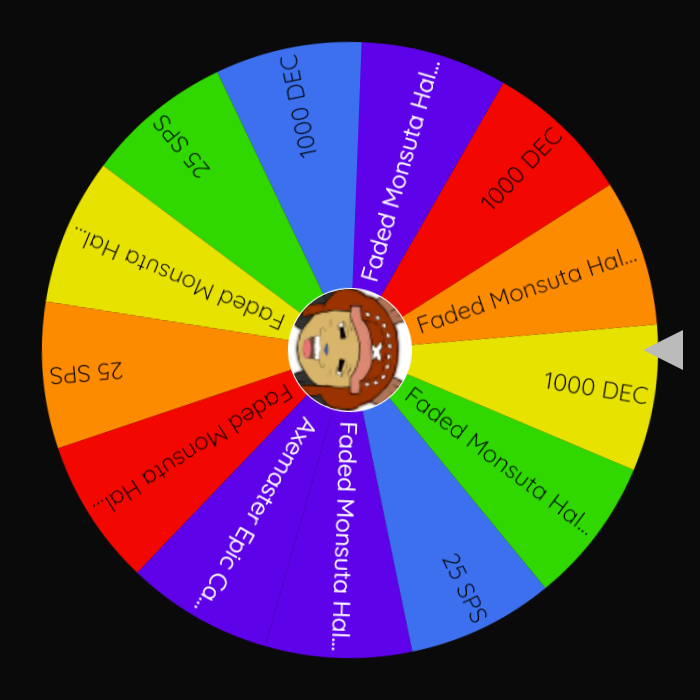 ---
Special Thank You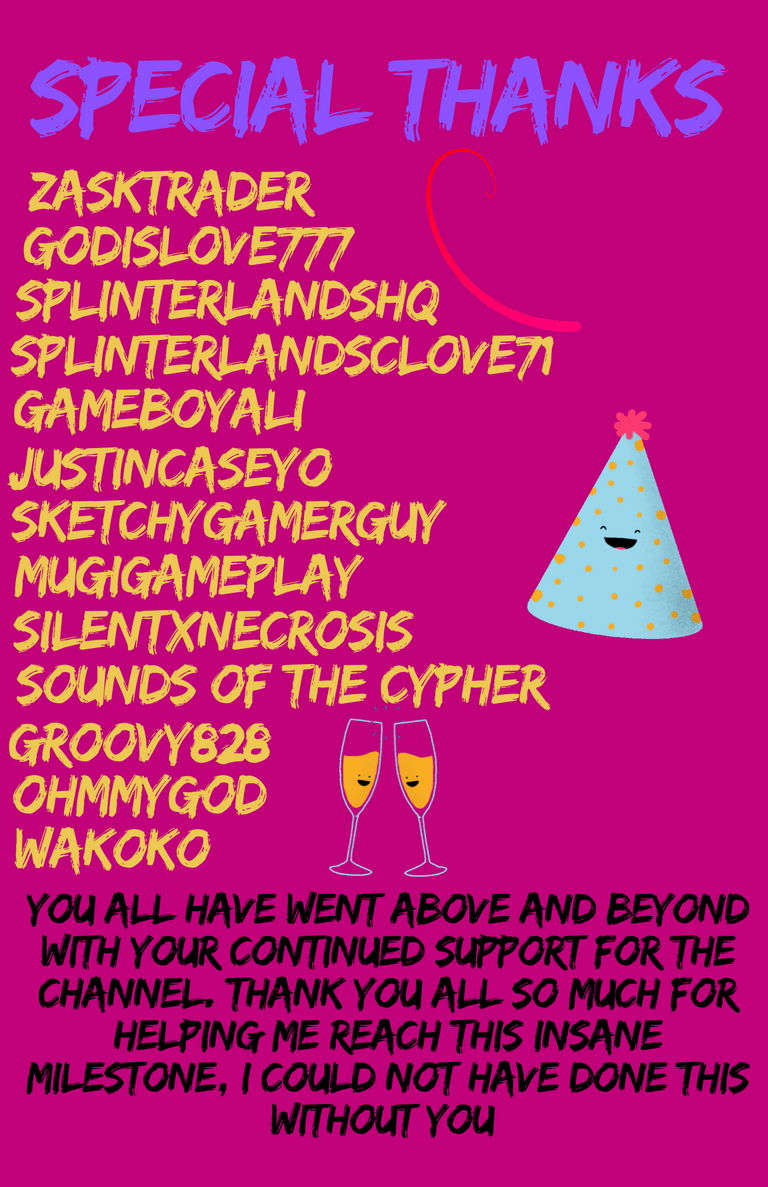 Huge shoutout to all the people on this list, without all of your support and positivity I would not be here today. You guys have gone above and beyond and helped my channel grow to new heights. I can't thank you enough for all you have done for me and what it means to be part of this community. If you are on this list you will be guaranteed something special at the party.
---
My Journey So Far
What's good everybody, I would like to say thank you to this entire Splinterlands community. I have reached 500 followers on twitch all thanks to you amazing people. I tell you it's been an incredible journey.
I have been overwhelmed by how fast I have grown and the incredible friendships I have made with so many of you. This has been the most special moment of my life so far, and one of the scariest as well. I never thought I could get into streaming; Being very anti-social for the last two years and not working has been difficult.
Then my friend @known4knowledge told me about Splinterlands. I fell in love with it fast and was binging everything Splinterlands since. The mechanics behind the game are solid and there are so many different variables that it always makes each match an exciting battle.
---
Shortly after learning about the game I headed over to youtube and found the amazing content creator @bulldog1205. He had a bunch of helpful videos from what cards to buy and how things worked in the game. Very helpful tips for a new player, caught a few of his live streams and learned a lot there as well.
That is what guided me to twitch as I was trying to find more live streams of Splinterlands content. There was not much when I first arrived, and Splinterlands didn't even have a twitch category. That's when I began scouring the web to find more info and stumbled upon the discord.
After joining the discord it was incredible; There are so many helpful and kind people, always answering questions and helping one another in there. I felt welcomed right from the beginning and had the best interactions with such an amazing community. I still needed to learn more about the game; So I asked who streams Splinterlands and got a few links to the video-streams-content section.
The first link I found was Clove71 it was super flashy and eye-catching and giveaways were in the title so I had to go see what this was all about. I got to catch a few of her streams where she was providing awesome match commentary and doing insane giveaways. I won in a few of Clove's streams and was blown away by her kindness and generosity, winning 5 SPS and 100 SPS; That's back when the SPS airdrop just started, So was a huge boost for me as a brand new player. I quickly subscribed to her and immersed myself in the wonderful twitch community of Splinterlands.
After about 2 weeks of being on twitch pretty much every day, I started finding more and more Splinterlands streamers. Again at first, there weren't many but I kept finding out about a new streamer every few days; Like I say it didn't have a category then so was a lot tougher to find.
---
Alas, it did eventually get one and that made things a whole lot easier. Shortly after I found out about @godislove777 and he was doing these amazing delegations, while also providing some of the best strategies I have seen so far. He helped me out a ton with understanding so many different things about rulesets and the different splinters in the game. However, he was a champion player so there was a ton of differences between the strategies that he used and the ones that I would be able to use being a bronze/silver player. Still, there was so much valuable information to be taught from him both about the game and about life.
He gave me the courage to stream constantly supporting the idea of it and offering a bunch of help with how to get started on twitch. At first, I shot the idea down but after being immersed in the community everybody made me feel so welcome and I finally built up the courage to just try it. The first few streams were definitely learning experiences, as I had no idea how to set up streamlabs obs or what I was doing. But after watching some videos on youtube and talking with @godislove777 I started to get the hang of it.
Still, there were a lot of early issues, but people still showed up and were nothing but positive and helpful. It is truly an incredible experience and gave me the power and motivation to keep going and make it better each and every time. I still have lots to learn and improve on including my gameplay, But all of you who have been on this amazing journey with me so far have shown nothing but love and support the whole way and I appreciate you all.
---
Twitch
https://www.twitch.tv/drabs587
---
Music: https://www.bensound.com/
---
---