Weekly Challenge Battle! DEFENDER OF TRUTH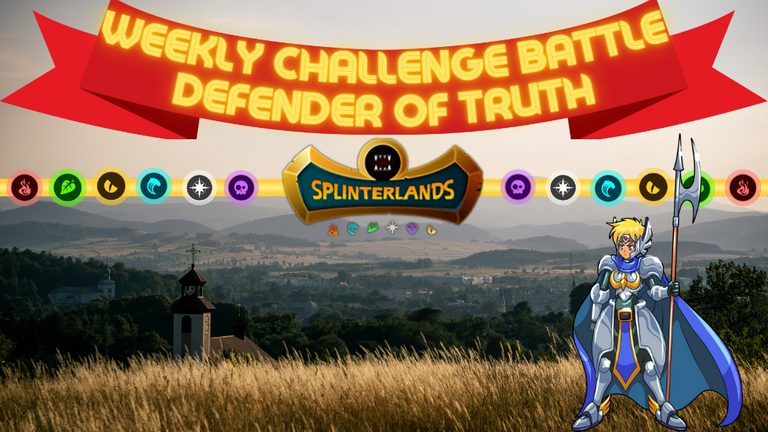 Hello everybody, this is my submission for the weekly challenge battle, defender of truth.
This week's battle was pretty easy and it has been a while since I have done one of these so figured it would be fun to do one again.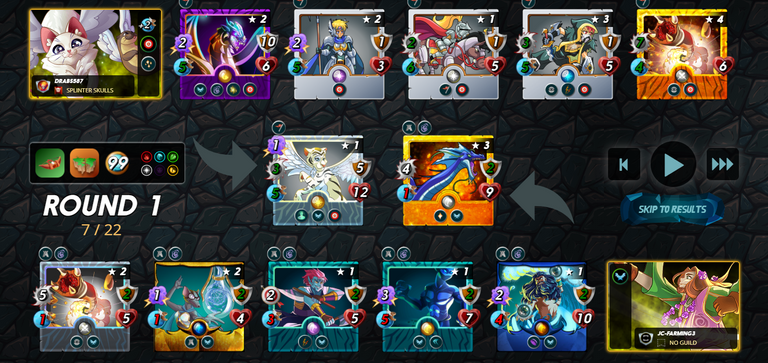 This is an overview of my team comp, We got the earthquake ruleset with 99 Mana lol. So defender of truth here was just brought along for funsies. I really like the defender of truth but mainly when she gets to level 3 so she gets that protect giving everybody 2 armour.
I opted to go kitty here with a mix of some flying and high damage units. Being 99 mana I could bring out some of the big boys, we have kralus in spot one with that 5 armour and 12 health able to tank a lot of damage.
Diamond Dragon in slot 2 as a backup tank also at level 2 gets that slow which is always nice.
Then in slot 3 we got defender of truth tagging along for the ride lol she probably wonders what she is doing here but hey I needed to complete a weekly challenge and she just so happened to fit in on this one. Like I said though she is a great unit, really need to get her to level 3 so she can be super beneficial to the team.
Then in slot 4, we went SS Knight as I planned to put some sneaky boys in the back and pick his backline off. My opponent's history was showing a lot of llama kron matches so I figured he would go with that again and tried to play accordingly. He actually pulled a quick one and tried to play to the ruleset more instead of just running ole llama kron again.
Spot 5 the tried and true SS assassin an absolute beast of a unit with that double strike and sneak is soo good and paired with the ss knight they make a gruesome twosome. Going up to 6 damage and not being able to miss because of the true strike ability provided by kitty was clutch.
Spot 6 Good ole sandworm another sneak unit going up to an absurd 7 damage ouch that is a lot of damage. Again having true strike with sandworm is such a gnarly combo, my sneak units decimated his backline right quick.
This was overall a quick battle and his Brighton Bloom was completely nerfed by my kitty. If I didn't opt to go kitty I most likely would have missed a bunch of attacks and that could have been bad.


Follow me over on Twitch

Check me out on YouTube

Thanks to flauwy for providing the dividers

Thumbnail made using Canva
---
---