Splinterlands weekly challenge "waves runner"
Hi . Today i decided to do splinterlands weakly challenge to see if i can success on it from the firt battle , i always up for a challenge . So the challenge of this week was to use water monster "waves runner" and see if u can win with it . And that what i did from the first battle with "waves runner"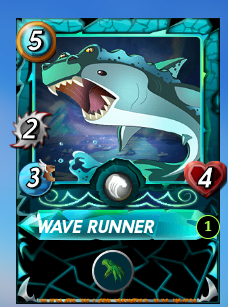 And to be honest it's wasn't that useful monster that can bring u the win and also am not a melee monster guy , i like to use range monsters in my fight .
So this is the details of my match challenge :
The battle mana ; 99
The battle rules ; revers speed and spreading fury.
So my idea for the fight is using monster with more than 4 on shild and a monster with heal ability in the back line because i know that my enemy will use sand worm + using sommoner that can give more shild to my monsters
so This my line up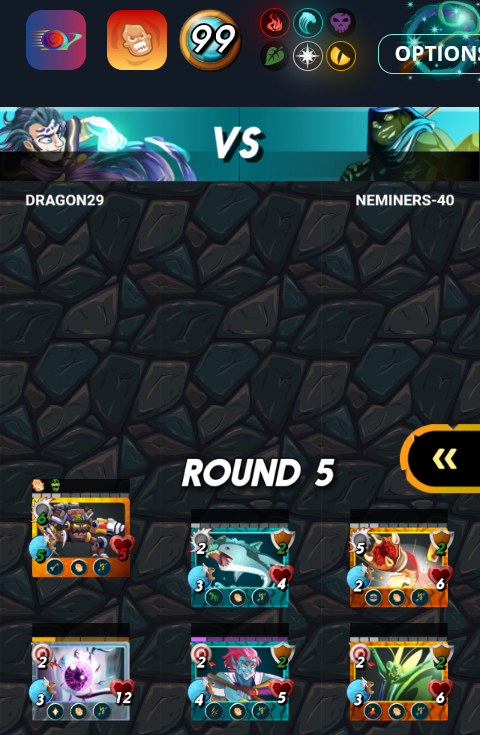 -i chosed the sommoner "lir deepswimmer " because he give my monsters extra shild with more chance to dudge .
-First line i used "goblin mech" for strong shild and strong attack
-the I used "waves runners" because of he is ability to stark from the scond position .
then i choosed "sand worm " in the third position so i can protect her from getting damage because it is the card that can brings me the win
-then i chosed axemaster and mantoid as archers .
And in the back position i also used archer monster"cornealus" but with lots amount of health with heal abit so i can stoop my enemy sand worm .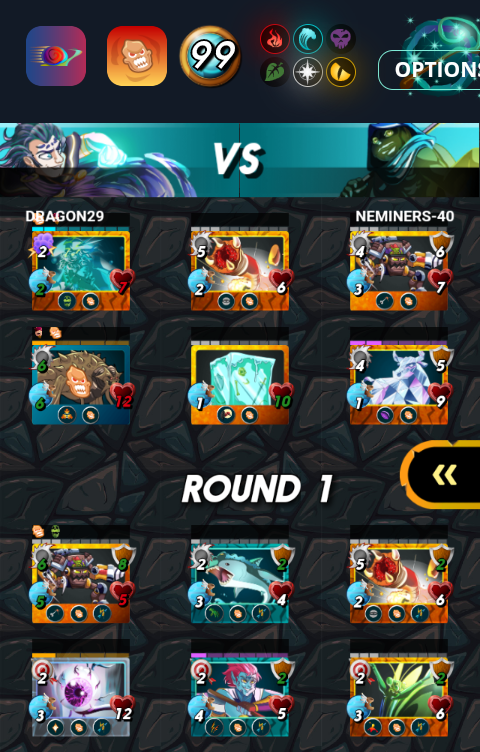 And like u see my opponent wasn't that good he didn't chosed the right monsters for this match except sand worm . And that why its was easy fight .
This is the like of the fight . I hope u will enjoy watching the fight .
https://m.splinterlands.io/#/battle/game/process/sl_8dacff596d958dc792cf1af7317ee1c4
And until next challenge .thanks for reading .
The challenge was made by :
---
---