Golden League battle - Social media challenge.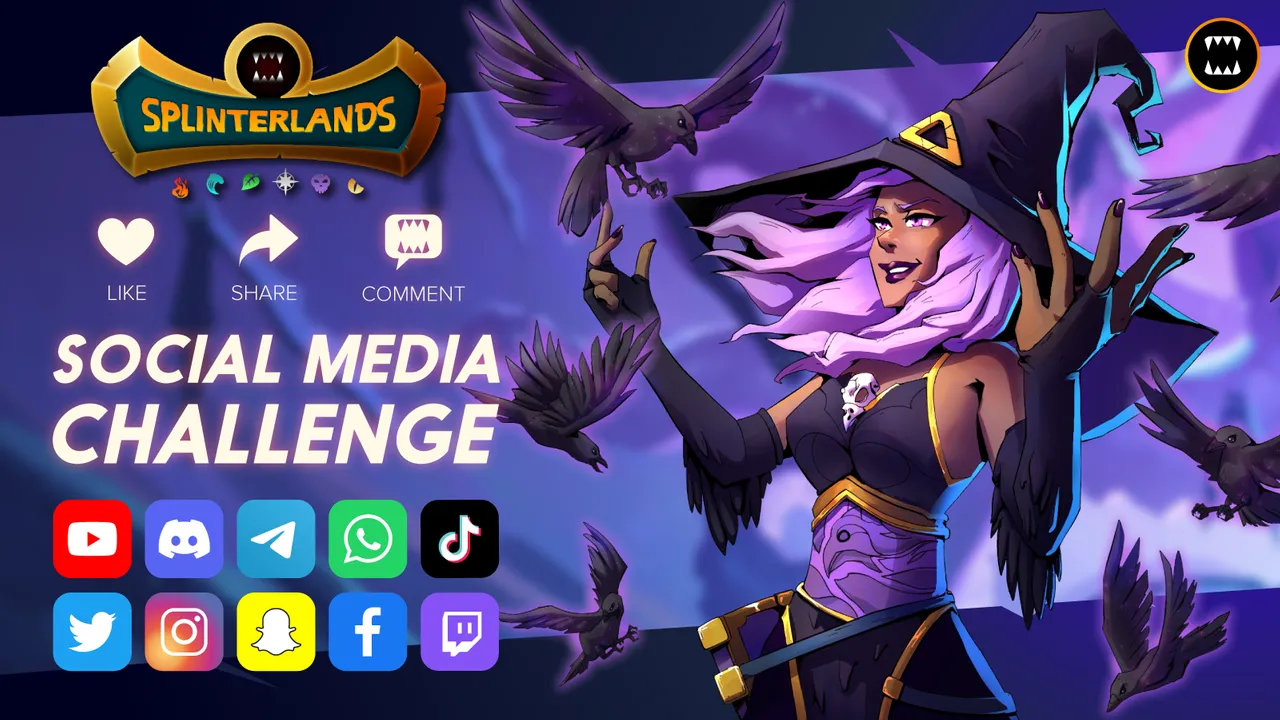 Hello my friends. I hope you are fine.
I'm happy to share with you this amazing battle in SPLINTERLANDS. This is my first battle in the golden league.
I felt that it is the time to league up and enter the golden league to get to know new opppnents with great cards and strategies. Fortunately, the first battle was amazing and worth sharing.
_You can get to know this game from this link:
https://splinterlands.com?ref=dragon95
---
Watch the battle from this link if you would: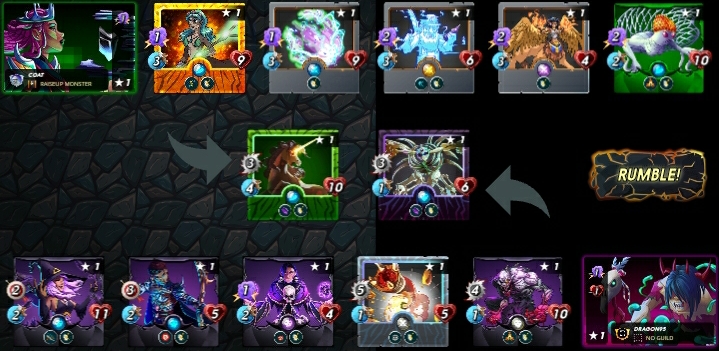 https://splinterlands.com?p=battle&id=sl_d960c78ee7de1f145cafc7f085f9d053&ref=dragon95
Battle Conditions:

Mana Cap: 51.
Active Units: FIRE, EARTH, DEATH, DRAGONS.
Rules of Compat:
Counterspell: All Monsters have the Magic Reflect ability.
Unprotected: Monsters do not have any armor and do not get any armor from abilities or Summoner Buffs.
---
The enemy's sqaud:
UNICORN MUSTANG. 2. CENTAURI MAGE. 3. PRISMATIC ENERGY. 4. SPIRIT MINER. 5. MAGI SPHINX. 6. MYCELIC SLIPSPAWN. And his summoner is OBSIDIAN.
My Squad: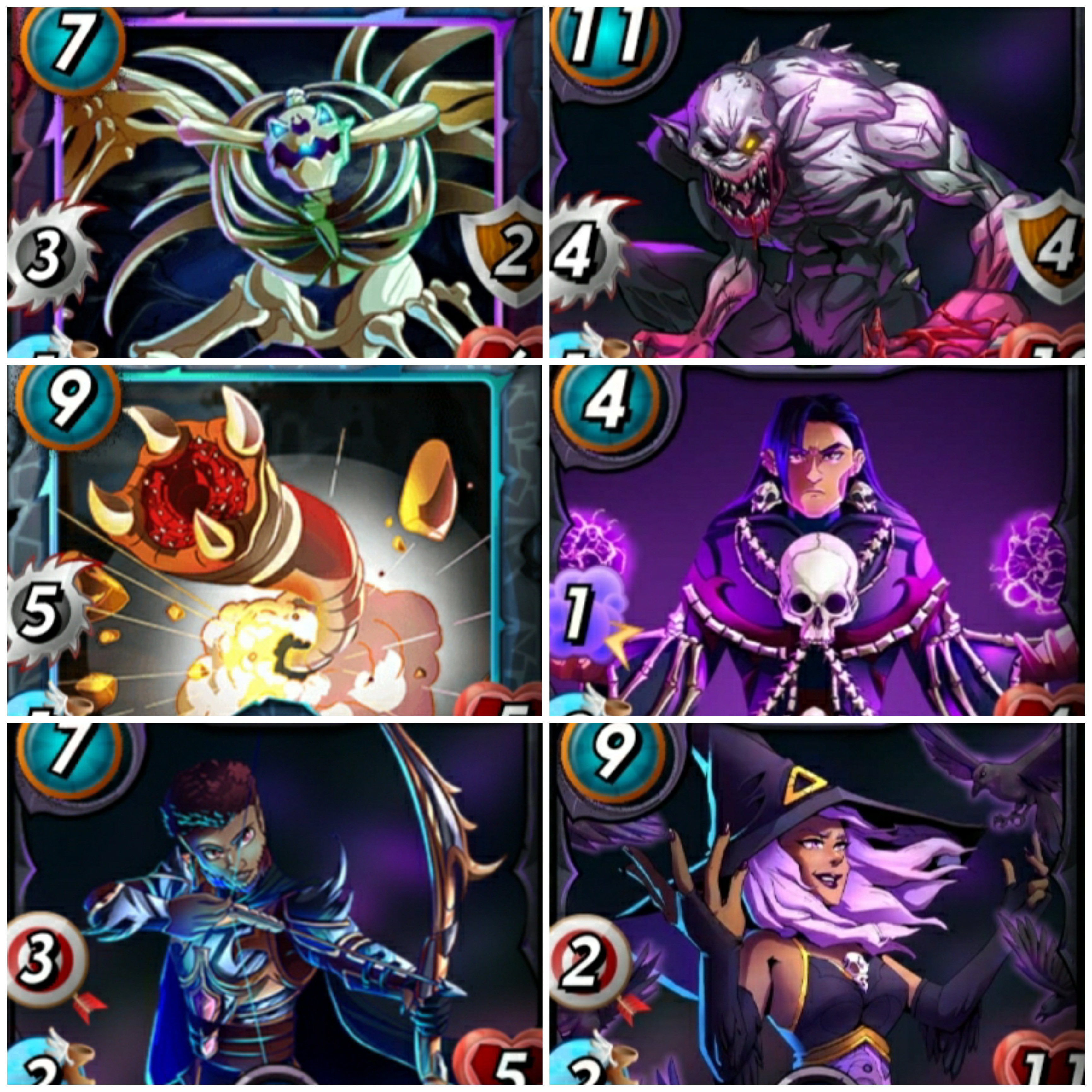 First of all, my summoner is THADDIOUS BROOD.
BONE GOLEM: If my opponent used Magic attack monsters, my tank will resist their attacks with the Void ability. And will hit hard with 3 Melee attack.
NIGHT GHOUL: It is very important to protect my team with this strong one and its Taunt ability.
SAND WORM: I always use a monster with the Sneak ability in my team to attack the opponent's back lines.
REVEALER: I can get some help from this monster, it can hit a monster with its Magic attack and make it stunned.
DHAMPIR STALKER: With this monster, I will ensure that the target will recieve the hit thanks to the True Strike ability with 3 Ranged attack.
QUEEN OF CROWS: This monster can be my key to win if it became alone, thanks to its Close Range ability.
Highlights on the battle:
I WON this battle and my strategy worked well, let's talk about some points:
In the first round, all opponent monsters lose health after they attack NIGHT GHOUL due to a Counterspell Ruleset. And when my team started attacking, SAND WORM managed to eliminate MYCELIC SLIPSPAWN.
In the second round, I lost two monsters, but the opponent's monsters also took some damage. And I was close to eliminating UNICORN MUSTANG who got stunned thanks to Reavealer.
In the third round, the opponent's monsters kept attacking my team and losing health, QUEEN OF CROWS managed to eliminate UNICORN MUSTANG, but I was in a critical situation because my attack became weaker.
In the fourth round, I lost DHAMPIR STALKER, and QUEEN OF CROWS was left alone. In the fifth also, the fight continued and SPIRIT MINER got eliminated. In the sixth I eliminated CENTAURI MAGE, QUEEN OF CROWS was also in a difficult situation, but managed to eliminate PRISMATIC ENERGY.
---
This is my battle. I hope you enjoyed.
Thank you my friends.
---
---