Splinterlands Weekly Challenge - Centauri Mage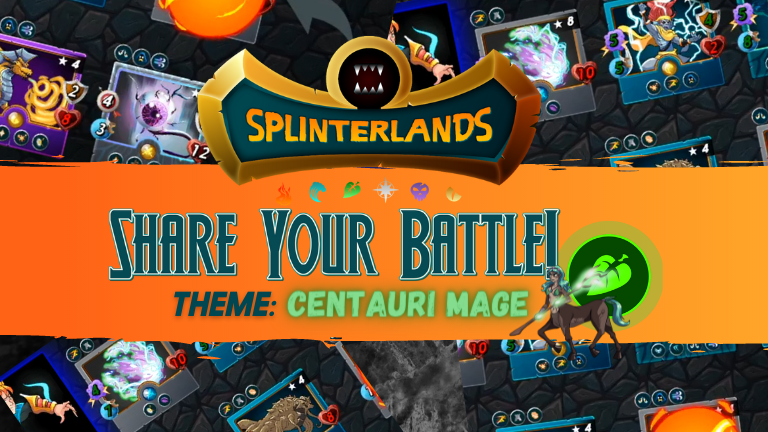 Good night hivers! We got another share your battle challenge, centauri mage, a high mana high hp magic tank that has return fire, this should be interesting...
---
Splinterlands
Share Your Battle Weekly Challenge!
Theme: Centauri Mage
---
---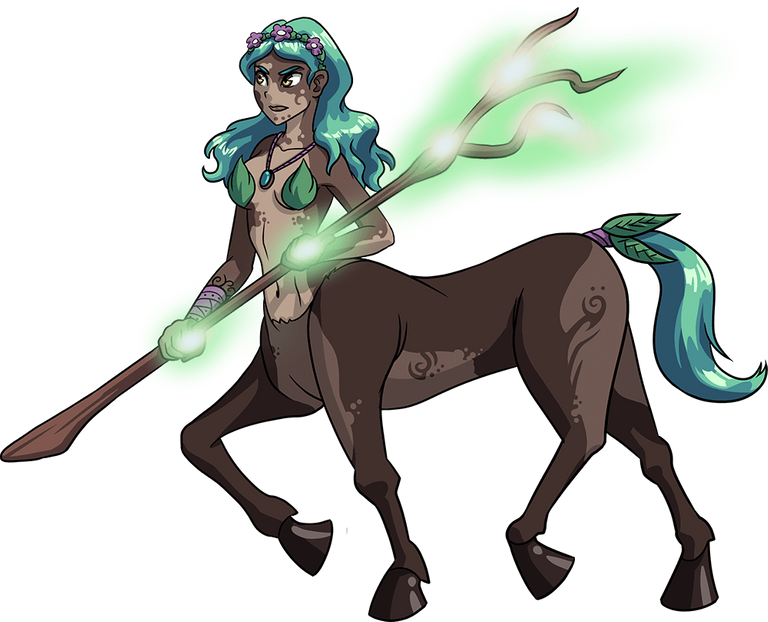 ---
Lineup & Strategy
Summoner:
Lyanna Natura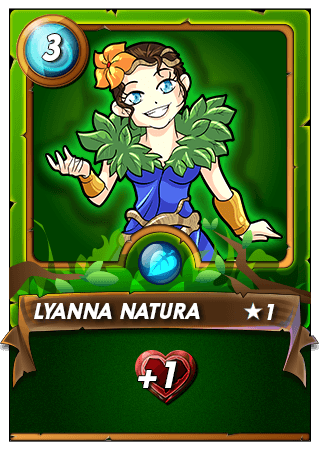 I chose Lyanna Natura because I like the extra health she gives to the monsters.
---
First Position:
Unicorn Mustang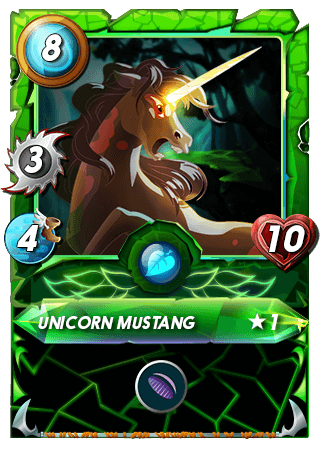 A very powerful card for the Earth Splinter, the well known Unicorn Mustang, it has decent speed, high damage, high health and Void Armor to boot, a great card.
---
Second Position:
Centauri Mage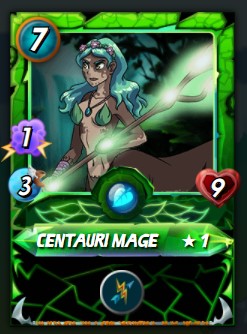 The challenge's card. Another tank, but it has a lower damage, yet magical, and the return fire ability (which I really like).
---
Third Position:
Wood Nymph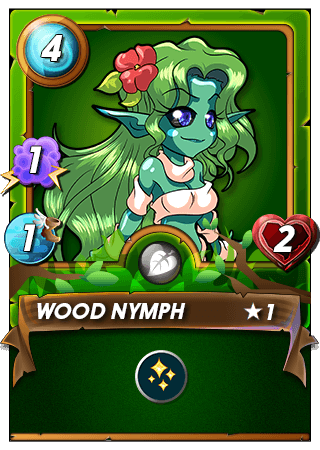 This is probably my favorite card from the Earth Splinter. The Wood Nymph really changes some outcomes with her heal tank ability.
---
Fourth Position:
Goblin Sorcerer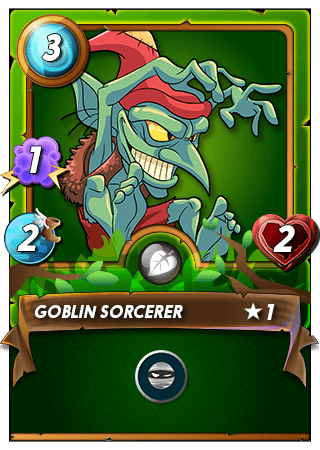 I like to use this card to get some cheap shots on my opponent's backline.
---
Fifth Position:
Khmer Princess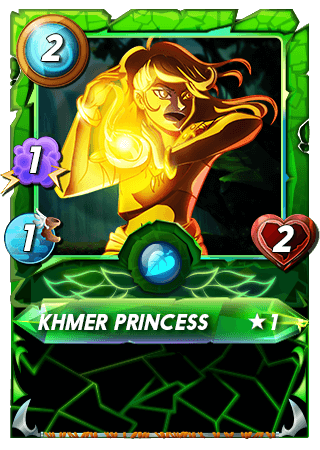 Another low mana monster which I had to use because I used two high mana tanks and I wanted to support them with some extra damage.
---
Sixth Position:
Earth Elemental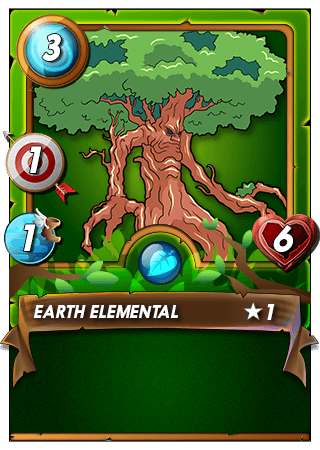 Finally, the Earth Elemental at the last position. I like to always use this card last, because of its high health and low mana, it really defends against sneak attacks.
---
My strategy was mainly focused on magic attacks with two tanks, one anti magic and the other anti range.
---
Click here for the battle replay
---
Battle Conditions
Mana: 30
The conditions for the battle were Standard and it was a 30 mana battle with any splinter.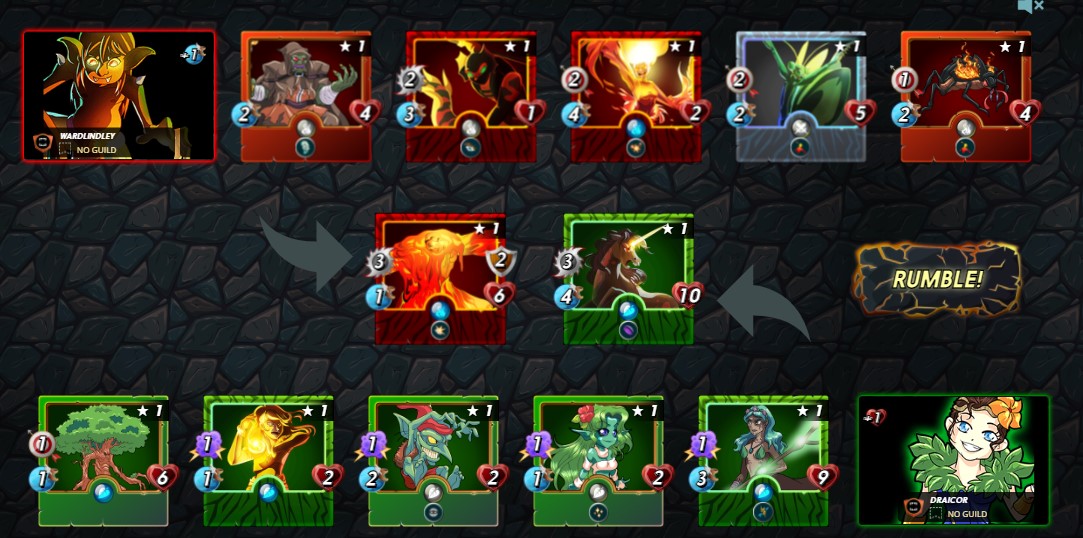 ---
Round 1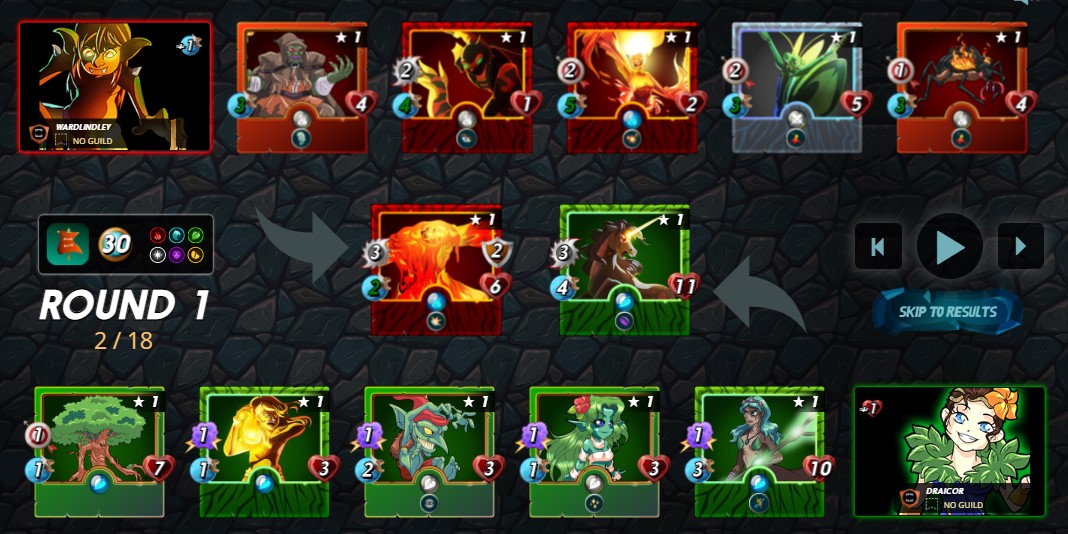 My opponent used Pyro as his summoner and he mostly went for a ranged offensive with Living Lava as a tank. His Serpentine Spy killed my Wood Nymph almost immediately, but his ranged monsters attacked my second position because two of them had snipe (Mantoid and Fire Beetle) and the other ranged monster, the Fire Elemental also attacked my Centauri Mage because of the blast ability, so my Centauri could return the attacks to each of them every round and tank all the damage. I think this battle was perfect to demonstrate how powerful this can be.
---
Round 2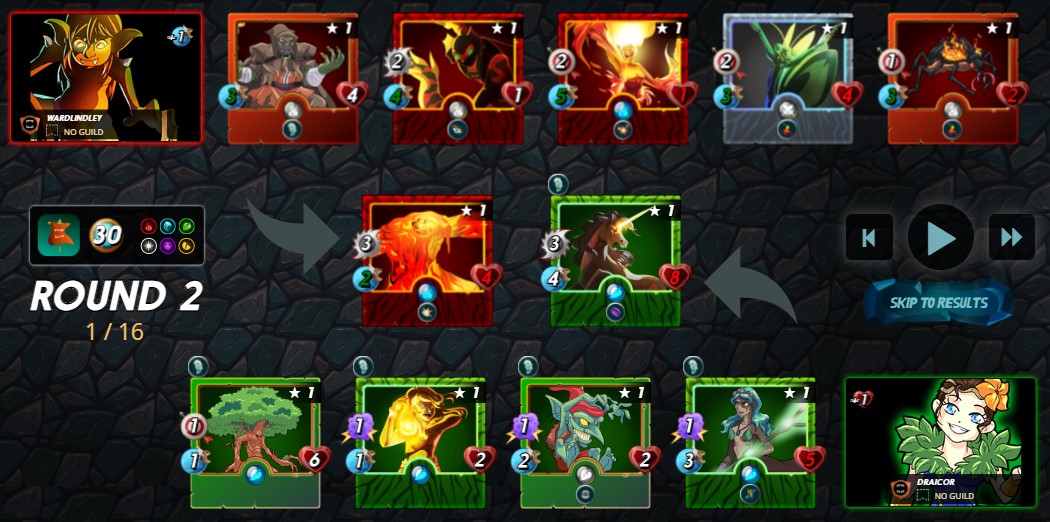 The Fire Elemental got killed by the Centauri Mage's return fire. Serpentine Spy killed my Goblin Sorcerer and Khimer Princess killed his tank.
---
Round 3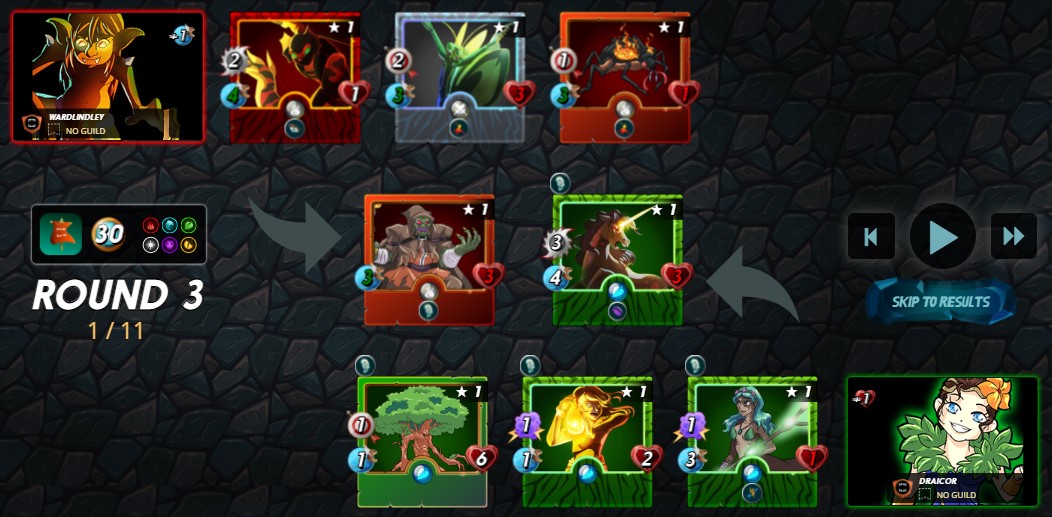 On this round, the Unicorn Mustang killed his Goblin Shaman and Centauri Mage killed the Serpentine Spy after that and the Fire Beetle killed itself after attacking the Centauri Mage.
---
Round 4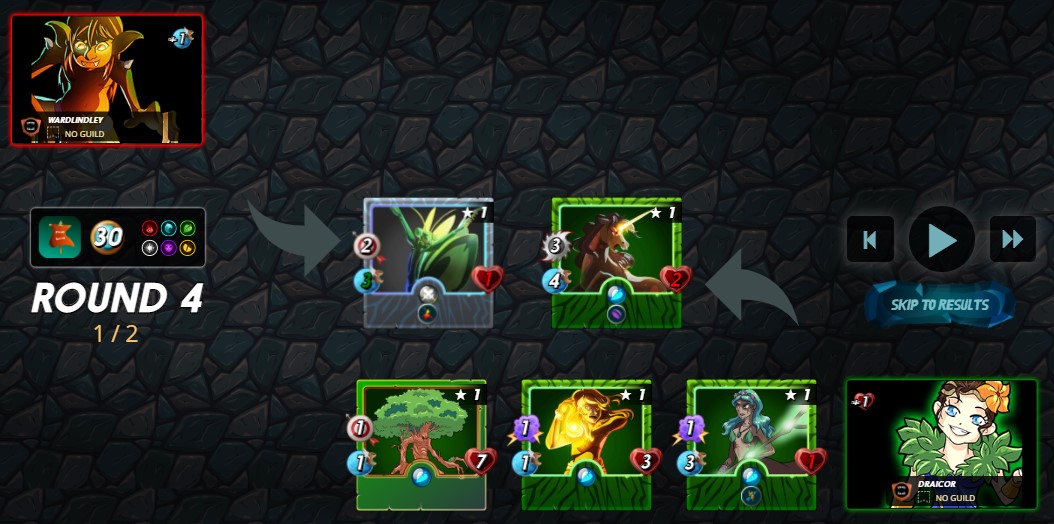 Here the match was already decided, because his Mantoid could not even attack on the first position, being a ranged monster.
---
Conclusion
I found this battle really interesting. The Return Fire ability can be deadly when its combined with a high health monster, and in this case, it was even stronger against Snipe and Blast monsters. I bet my opponent thought he could snipe my whole backline easily with those 3 cards, instead, not only I neutralized that strategy (because my Centauri Mage survived until the end), but I managed to defeat them too. Overall, I really like this card, I won't be using it on low mana battles but for +25 mana conditions I will be adding it to the field, even if there aren't snipe Monsters on my opponent's field, it still has 9 health and magic damage so that is a plus. I bet this line up with a card like Delwyn Dragonscale would be even better.
Thanks for reading, and if you found this interesting, please leave me an upvote, thanks!
---
This game is amazing and the community is really helpful and friendly, if you want to give it a try, you could register here.
---
Posted by Draicor - 2021/09/23</center
---
---