Splinterlands: Are SPS prices reacting?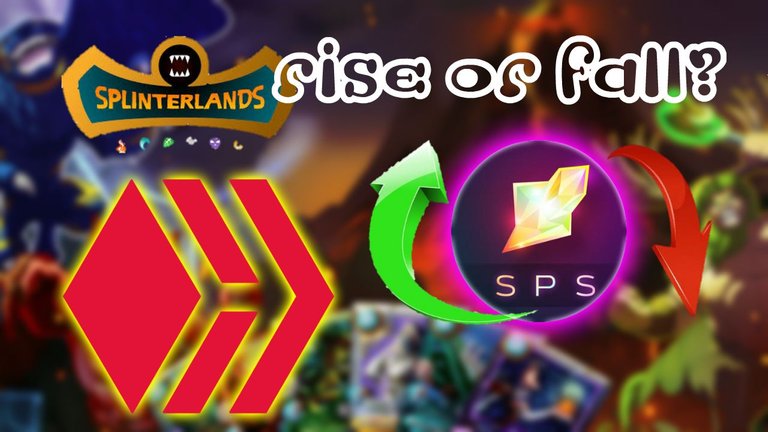 Hi! @splinterlands game lovers, welcome to another review, today we are going to talk about the pre-sale of validator licenses, what is the impact of this on the price of SPS and is it worth betting? It can be seen that as we approach the start of pre-sales of validator licenses in Splinterlands, the price of SPS tokens has been reacting positively to all this change. From my perspective it was a kind of predicted reaction.
How will the licenses be distributed?
For this sales round, there will be 2,000 individual units of validation licenses that will be selling for a total of $2 million in SPS and 1,000 vouchers combined.
What are my expectations?
Let's say that all this demand reaches its peak, we could be facing a significant change in asset prices. However, we see voucher pricing with little consistency since the pre-order date was announced for May 25th. I think with regard to vouchers it will continue at this rate for a while longer.
I believe demand for SPS will pick up a bit, but I don't think it will be a massive move. Perhaps, we will reach the range of 9 to 14 cents in the best case scenario. Right now, there are more than enough SPS tokens in circulation to buy all validator nodes. Although, let's say the current offer is used to buy nodes, in which 80% of the used SPS could be burned, thus still having a positive impact on the SPS price and let's not forget about the daily airdrop of the SPS that continues to distribute many SPS tokens in the game ecosystem, with this increase in supply, it can bring a reduction in the market value of SPS tokens.
What to expect from SPS in the future?
For the moment, let's just follow and analyze I'm optimistic for the evolution of the SPS token. I believe it will be of great value. In a while we will see a major project in hive reaching a market value of US$ 1 billion further down the road. And you, what do you think? Leave it in the comments, thanks and until next time.
---
---