SHARE YOUR BATTLE Weekly Challenge! NERISSA TRIDAWN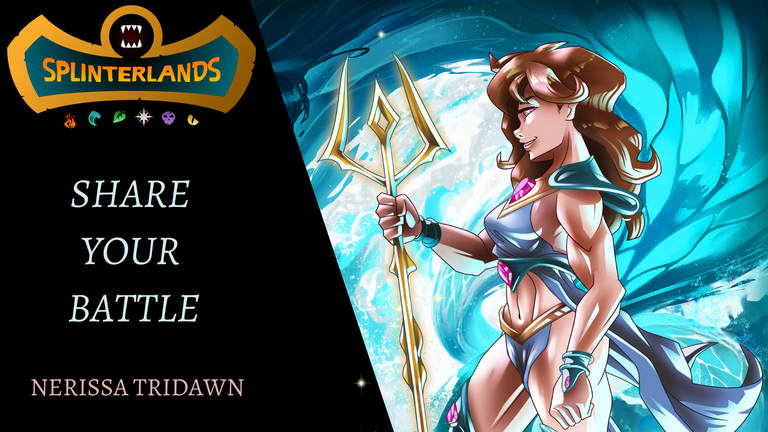 This week's battle challenge features my favorite Splinter - Water and an Epic card - Nerissa Tridawn. My favorite way to play Water is with magic attack monsters like Nerissa and Oshannus. They are both great tank-y cards that dish out the damage in mid-manna battles. Nerissa in my opinion shines as a great card to both deal the damage as well as take the hits when needed.

Stats and highlights: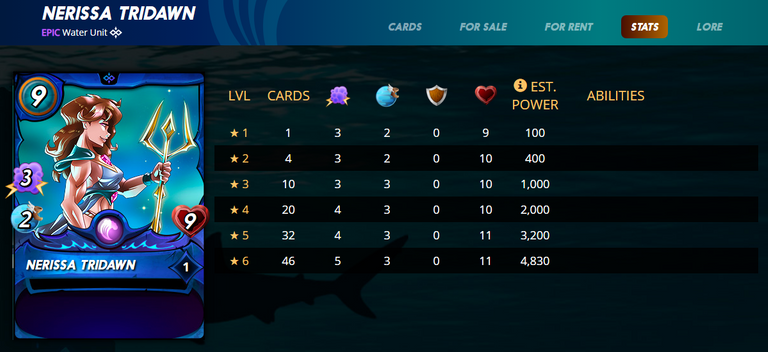 The significant advantage of Nerissa is her health and magic attack.
Level 1 (bronze league): She starts as a power-house with 3 magic attack.
Level 3 (silver league): She stays at 3 magic attack, but gains 1 speed and 1 health
Level 5 (gold league): She is now at 4 magic attack, 3 speed, and 11 health
Level 6 (diamond league): She now has a massive 5 magic attack, 3 speed, and 11 health
The disadvantage of Nerissa, which shows most at higher levels is her speed. With a max of 3 speed she's on the slow side, but thankfully magic only can be dodged with phase so she'll still get most of her hits in.

Without further ado, I share with you my battle for this week's challenge.
https://splinterlands.com?p=battle&id=sl_9e692b7dacdc9b38b75557c4fab69d4c&ref=drstealth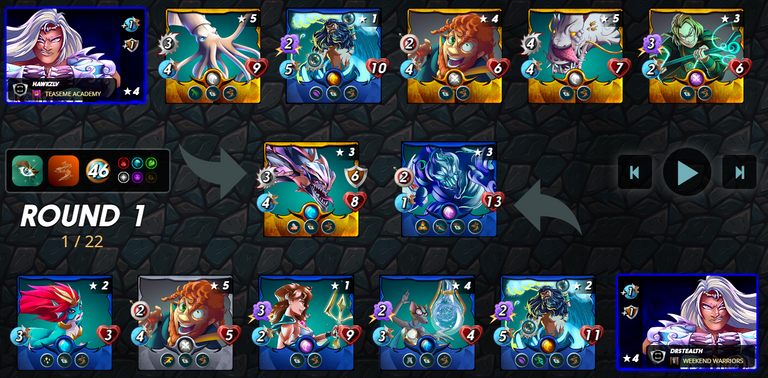 Battle Rational, why include Nerissa?
At this mana level along the with opportunity and thorns ruleset Nerissa was an obvious choice to me especially paired with Kelya. Her high magic damage would be an asset with opportunity and her high health would be excellent with the thorns.
Battle Recap, what was Nerissa's contribution?
Nerissa definitely lent some serious aide in this battle landing 3 kills. Her slower speed meant she attacked last in the line-up, but because of her high damage she wiped out 3 monsters which meant they didn't get an attack in on the next turn.
Overall a great win with an Epic card!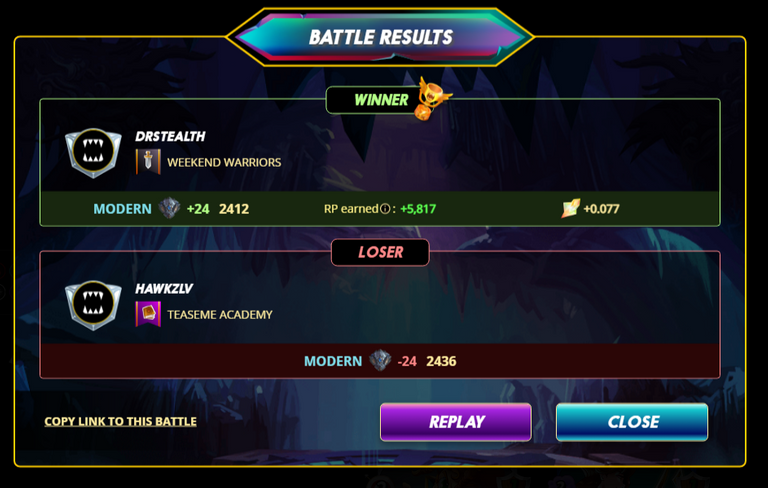 ---
---