BATTLE MAGE SECRETS Weekly Challenge - Equalizer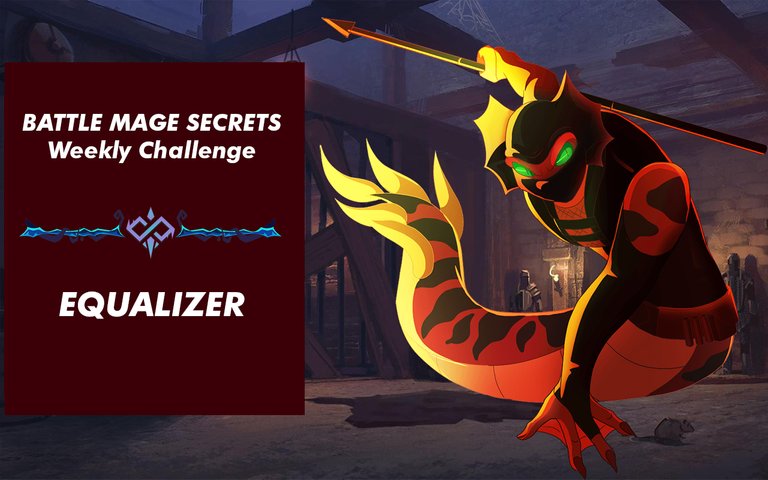 The long-awaited end of the season is upon us, there are lots of awards to be won, and now i have some free time to take part in the new BATTLE MAGE SECRETS Weekly Challenge round and try out some strategies with the Equalizer rule.
I noticed an interesting pattern - as soon as a rule is published for a round, the battles with it fall very rarely, so I had to try hard and have patience to make a really interesting fight.
So, my favorite elements in this roundset were and still are Fire, and I mostly focus on fast attacks, as Fire monsters have a lot of cards with low health but good attack and speed. The Equalizer rule compensates for that very well and you can end up with a really good combo that makes your opponent feel bad :)
My Lineup:
PYRE
A great summoner for battles with little mana, and its ability to boost allies' speed gives a good chance to deal significant damage to enemy cards in the first turn.
EXPLODING DWARF
A card with an excellent combination of speed and attack, and the Blast ability, which allows you to deal damage to your opponent's first couple of cards. Yes, it rarely survives to the end of the battle, but it doesn't have to - the main thing is a fast attack and damage in the first two rounds.
AGANJU
Cards with the ability to attack from the second position are great for battles against a serious opponent's "tank", and since the amount of mana for this battle was only 15 units, this cheap warrior came at just the right time.
SERPENTINE SPY
Definitely one of my favorites (and I recently bought myself a version of him in Golden Foil), and his ability to attack weak enemy cards makes him a great weapon against mago in archers who are lurking in the rear. Having gained a health boost, blaggadizer his successful attacks are a joy to behold.
RADIATED SCORCHER
Predicting your opponent's strategy isn't easy, but just in case, I put this card to protect my "strike force" from enemy cards with Opportunity or Sneak.
KOBOLD MINER
I can't call it my favorite, but the low mana allowed me to use inexpensive monsters, and its ability to attack the enemy's rear seemed like a good choice. In addition, like the presheathbender, it could be a good defense against enemy cards with Opportunity or Sneak.
I must admit I was surprised to see that my opponent chose LORNA SHINE, which gives Divine Shield and was already in the rules of engagement :) But still, his gold STITCH LITCH and FERRAL SPIRIT, backed up with CELESTIAL HARPY could cause me a lot of problems.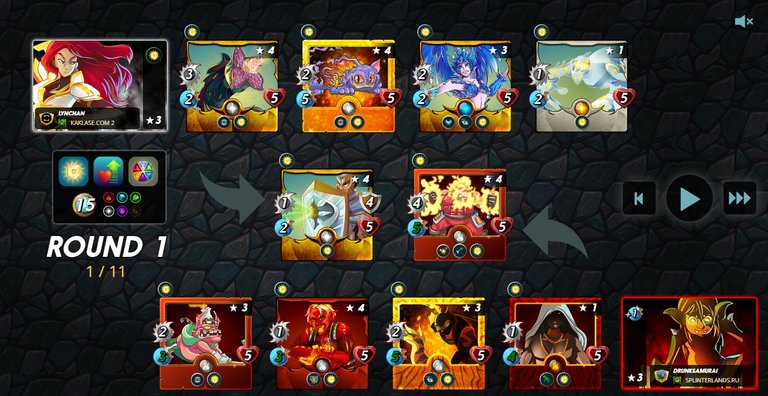 The funny thing is that we both staked on inexpensive monsters, so there wasn't much health, and by the middle of the second round I lost my KOBOLD MINER that covered the rear and my opponent lost his tank.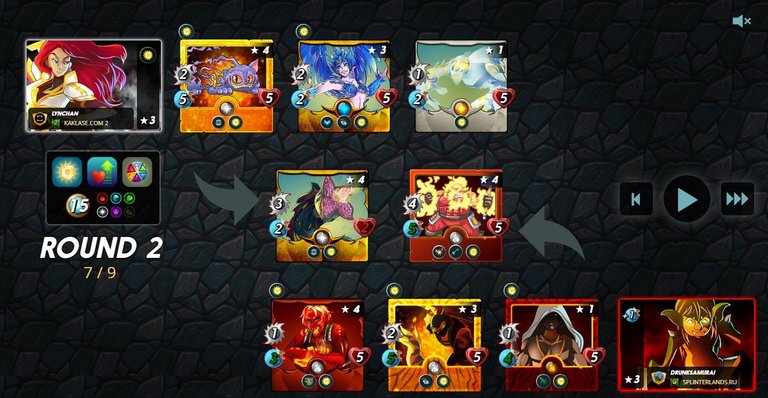 During the third round I destroyed an enemy STITCH LICH while he was trying to destroy my EXPLODING DWARF, which is hard to hit because of its high speed.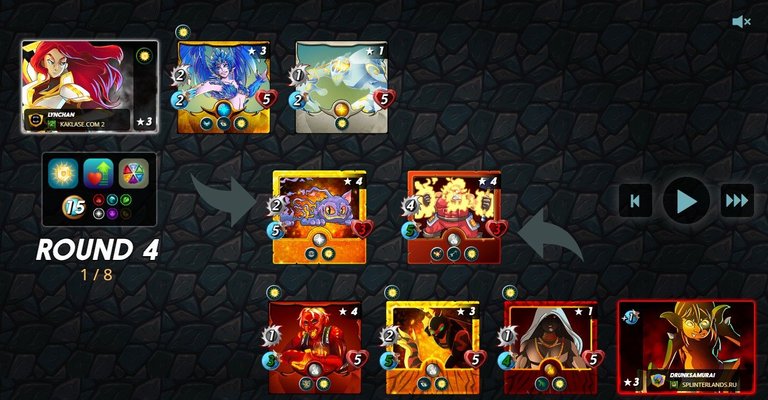 By the fifth round, I destroyed another enemy card and the qualitative advantage was finally on my side. The misses on AGANJU and the SERPENTINE SPY attacks did the trick, and it wasn't too difficult to destroy the opponent's last card.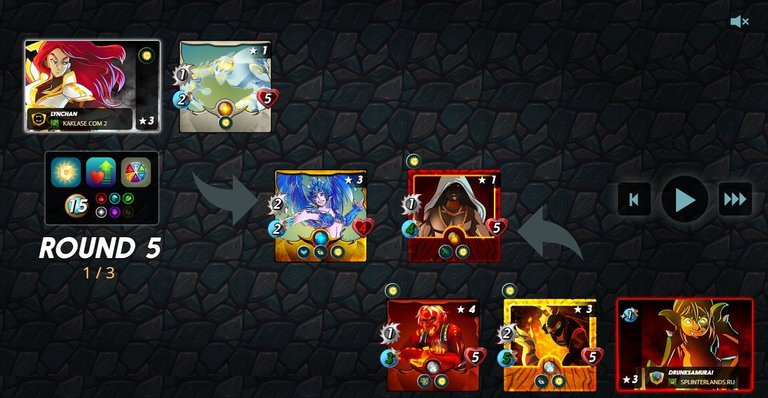 I definitely like battles with this rule, and it's especially nice when the amount of mana allows you to use different monsters, but even with a strong limitation you can choose a winning strategy and play beautifully!
It was a pleasure to share the experience and see you on the battlefield!

Let's Connect
@MishkaDj | @NoiseApp | @Twitter | @Nostr

---
---