Splinterlands daily quest rewards 13.07.21
Hi friends! Last night managed to break into the league Diamod III, so the reward for the season will be 40 chests, and today's daily quest with the condition Sneak finished in Gold I.
Got some DEC, some bottles and EFREET ELDER (just in time for this week's Share Youre Battle Challenge)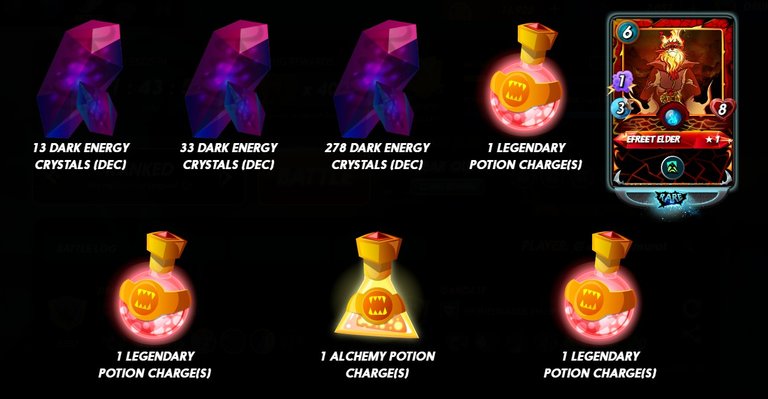 Because I played so much yesterday, I'll have to wait for the battery to recharge and try to get back into the Diamond League :)

What's new on my music blog Mishka Dj:

@NoiseCash | @Blurt | @Twitter

See You on the battlefields of Splinterlands!

---
---