Splinterlands diary 15.09.21 - Yodin Zaku
Last day of the season, rolling it in the league Gold I, actively trying out new cards and today had a couple of very fun battles in the Guild Brawl with the participation of my favorite summoner of the Fire element - Yodin Zaku.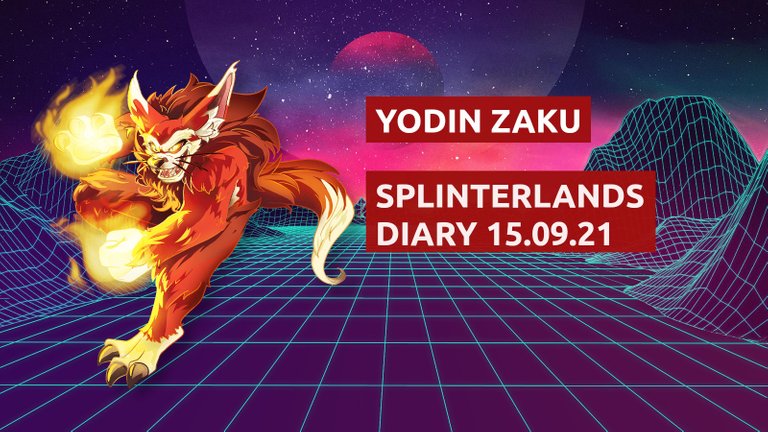 In the first battle he was used by my opponent, and I went on the defensive.
SPINEBACK TURTLE in the first position, with great health and the ability to return damage to the opponent;
RULER OF THE SEAS in the second position, for a distributed attack on the opponent's first two cards;
PIRATE ARCHER on the third position, to enhance the attack on the opponent's "tank".
Watch it on Splinterlands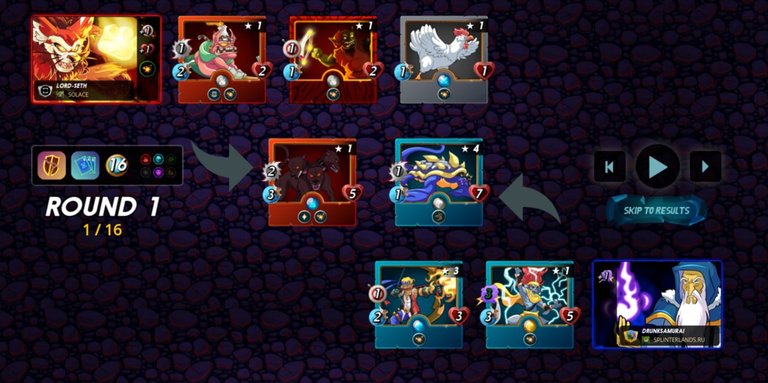 In the second battle, two Yodin Zaku faced off and the power of the attack was the deciding factor.
My strategy for this battle:
MOLTEN OGRE with great health and impressive damage in the first position;
SAND WORM on the second, for a brute-force attack on the enemy's rear;
CALADUUM with a powerful magical attack on the third (thanks to the amount of mana allows to use "expensive" monsters);
ZALRAN EFREET on the fourth - because of its ability to "build up" health from damage to the enemy;
FIRE DEMON is one of the best archers in the game in general, and I like the price/attack ratio very much;
FEREXIA GENERAL completes the combo and deals damage to the rear, finishing what SAND WORM started.
Watch it on Splinterlands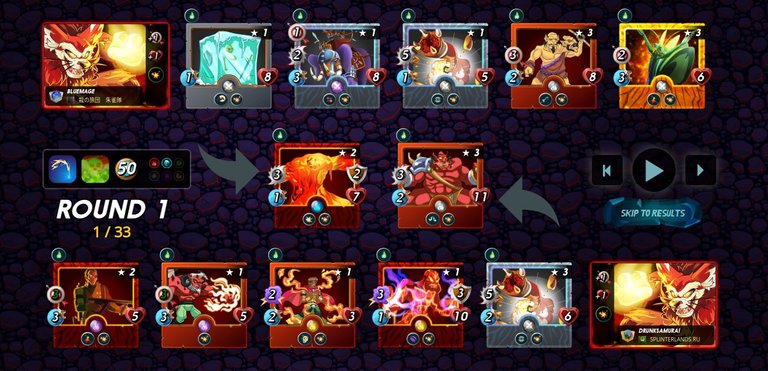 See You on the battlefields of Splinterlands!

@NoiseCash | @Telegram | @Twitter


---
---