Splinterlands Diary 30.01.22 - Epic pack and Guild Brawls
Hello friends, I'm at the end of the season and I'm hoping to end up in the Diamond League (which I have 130 points left), and the Chaos Legion pack I bought today brought me these rewards: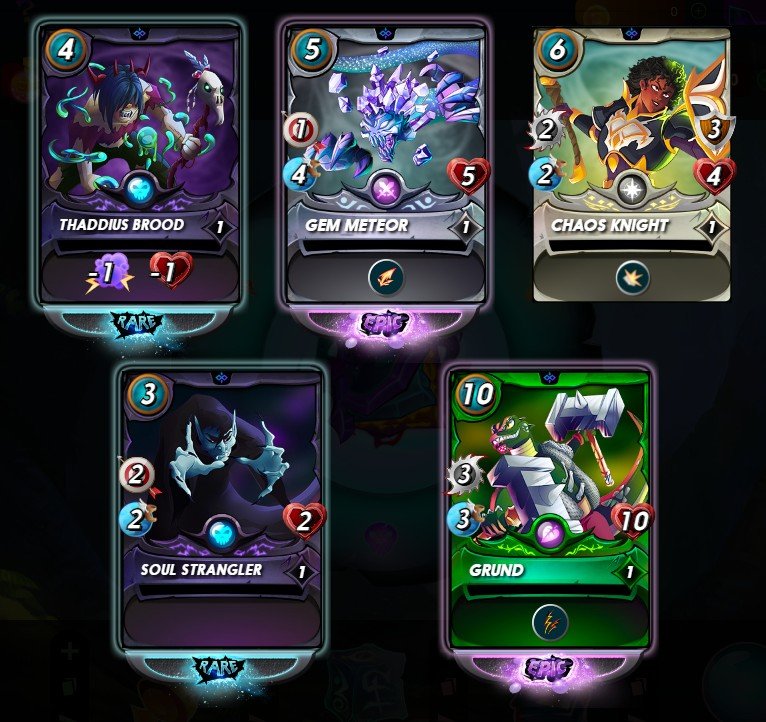 Taddius Brood summoner, epic neutral archer Gem Meteor, rare archer Soul Strangler, Chaos Kinight and Grund, epic melee fighter! The catch is very good, so I went through the day's quest for the element of Fire with great mood.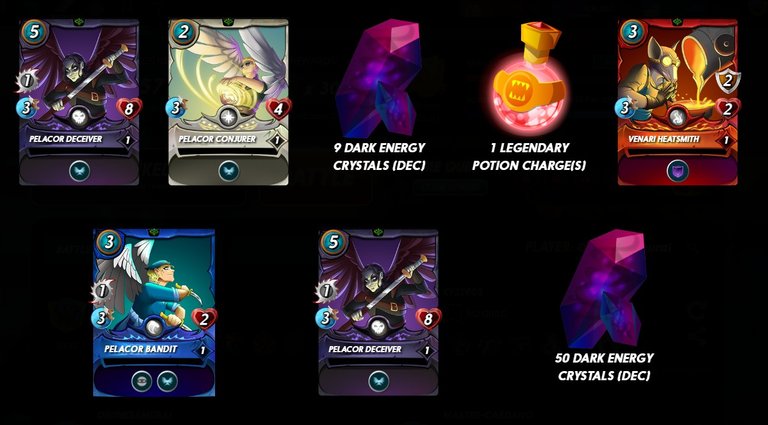 As a reward for completing the quest I got some regular cards, potions and 59 DECs, and overall I'm very happy as my rating continues to rise despite the alternation of wins and losses.
Also, today another round of the Guild Brawl was completed, as a result of which with 6 wins from 9 battles I took first place in the Splinterlands.ru guild and received 508 MERITs.
I especially liked the battle with Marisol Contuma. A very powerful gladiator for the second position and the way he builds up his parameters with Bloodlust is unreal cool!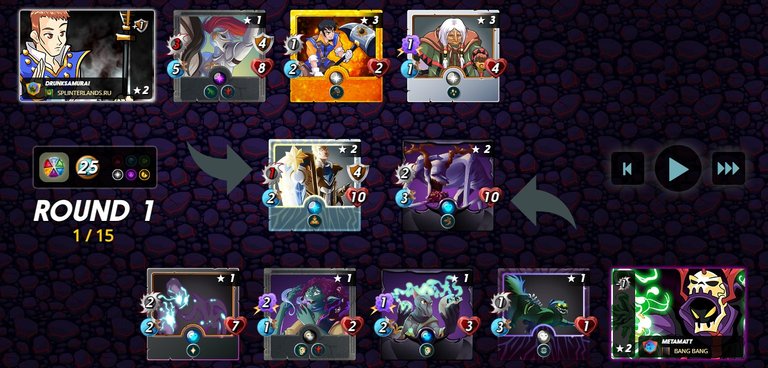 Just a reminder that you still have time to join the PIZZA two card and token giveaway, with @amaillo-m, @mrnestea, @luizeba, @dubble, @jaimenetsbr, @sp3ktraline, @funnel, @toheadi, @stekene, @guurry123, @lofone and @litrydow already in attendance.
All you have to do is leave a comment with your Splinterlands nickname under this post.

@MishkaDj | @NoiseCash | @Torum | @Telegram | @Twitter

---
---