Splinterlands SHARE YOUR BATTLE Weekly Challenge: RETALIATE. STONESPLITTER ORC
It was not an easy week, but it's not in my rules to give up, and of course I can not pass by the new challenge from @Splinterlands dedicated to Retaliate - the probability that the monster will fight back.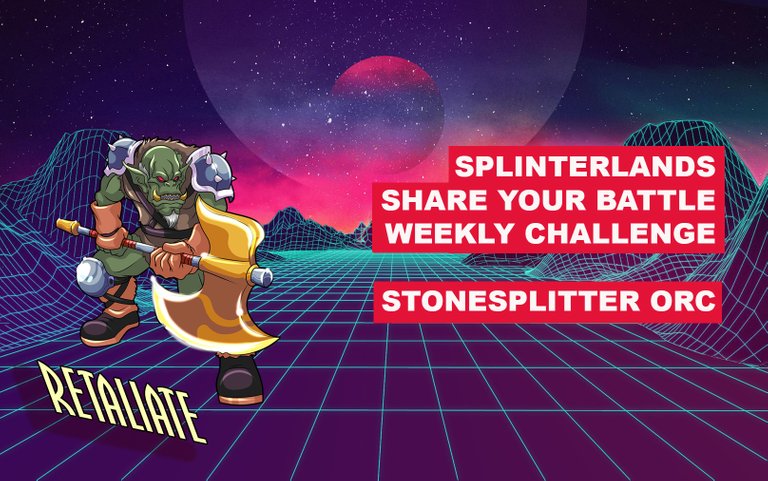 STONESPLITTER ORC was and still is my favorite, and having it in my deck at 4th level I use it regularly, especially when the opponent is betting on Sneak / Stealth Mission.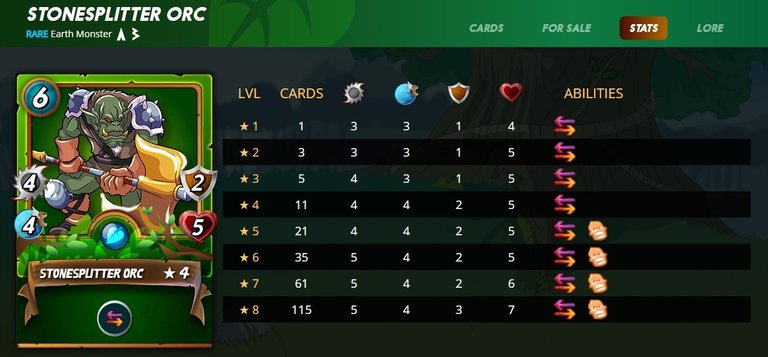 At 6 mana, it's very good for medium mana fights (20-30), and sometimes it's fun to put it in first position and back it up with a heal card. In this fight, it looks like protynvik wanted to do exactly that, but ended up replacing the "doctor" with a powerful golem.

So, my strategy for this fight was this:
FLESH GOLEM in the first position. Powerful attack, heals himself - in general, a nice tank!
CREEPING OOZE on the second position, to reduce the speed of the enemy and "reduce the quality" of his attacks.
STONESPLITTER ORC - attack the rear, and return damage to the attacking enemies.
When I saw that my opponent was using MYLOR CROWLING, which has a great Thorns ability, I thought I was going to lose, but it turned out to be a lot of fun :)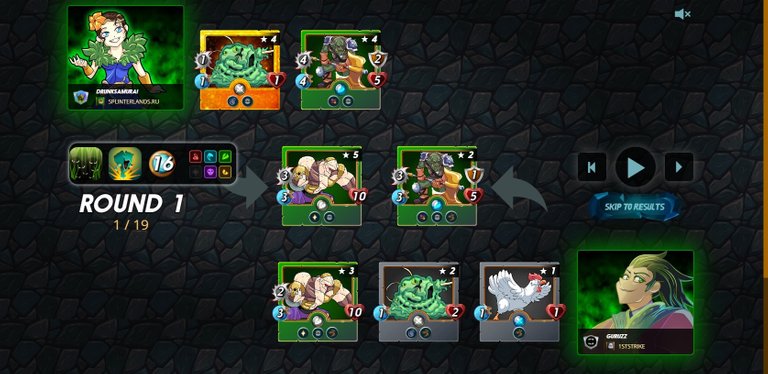 Watch it on Splinterlands
Level matters.
See you on the battlefields of Slinterlands!
Thanks to @flauwy for awesome deviders
---
---