Splinterlands SHARE YOUR BATTLE Weekly Challenge: CRYSTAL JAGUAR
Hi friends, after a short break and a trip to the sea, I'm back in action and excited to take part in the new Share Your Battle Weekly Challenge from Splinterlands.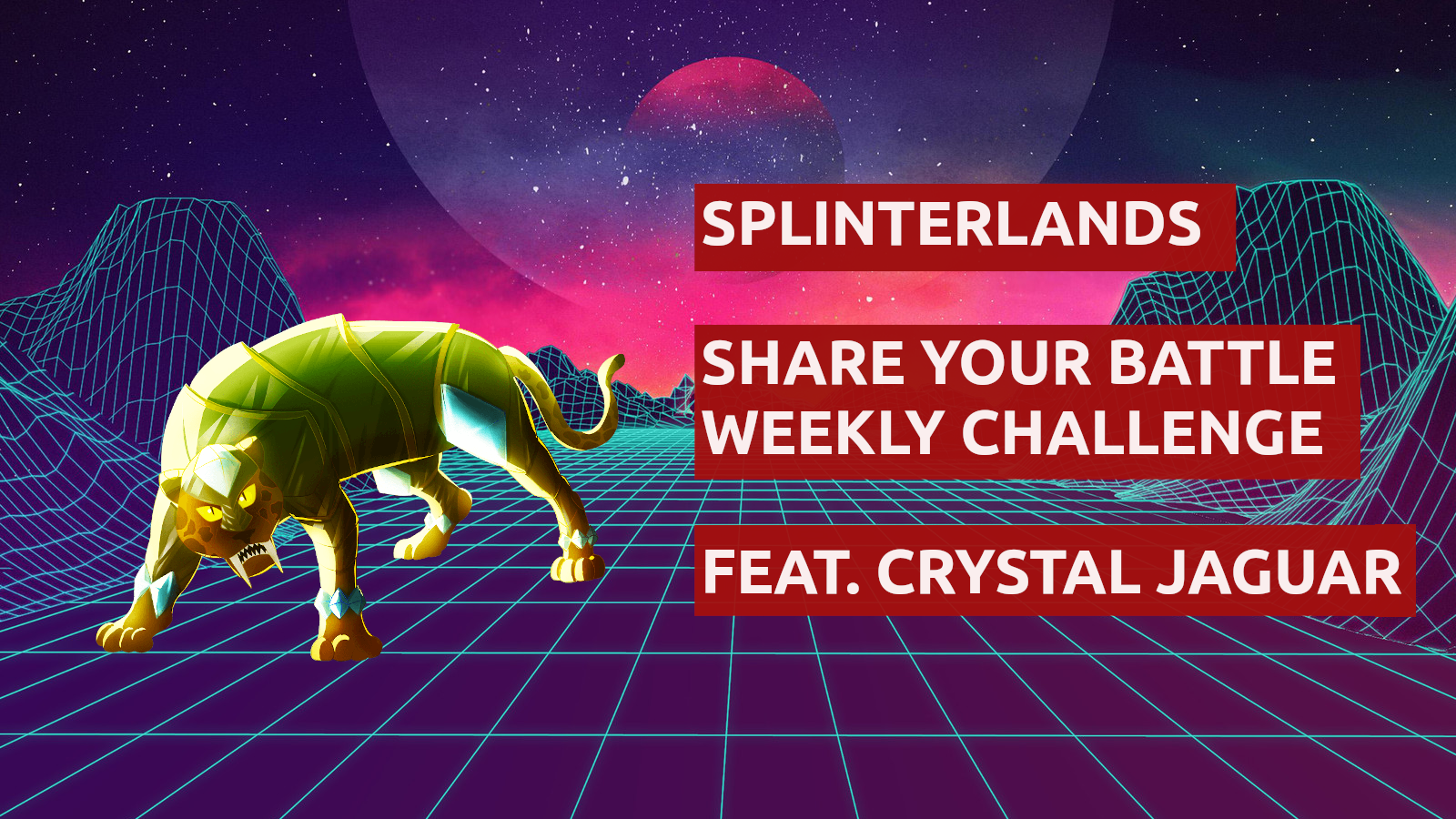 It's nice to have Crystal Jaguar as this week's monster. In my opinion, a great melee card suitable for battles with little mana. I have two of them in my deck, one gold and one regular, and I use the latter a lot more often since it's pumped up to level 4 and has the cool Thorns damage return ability.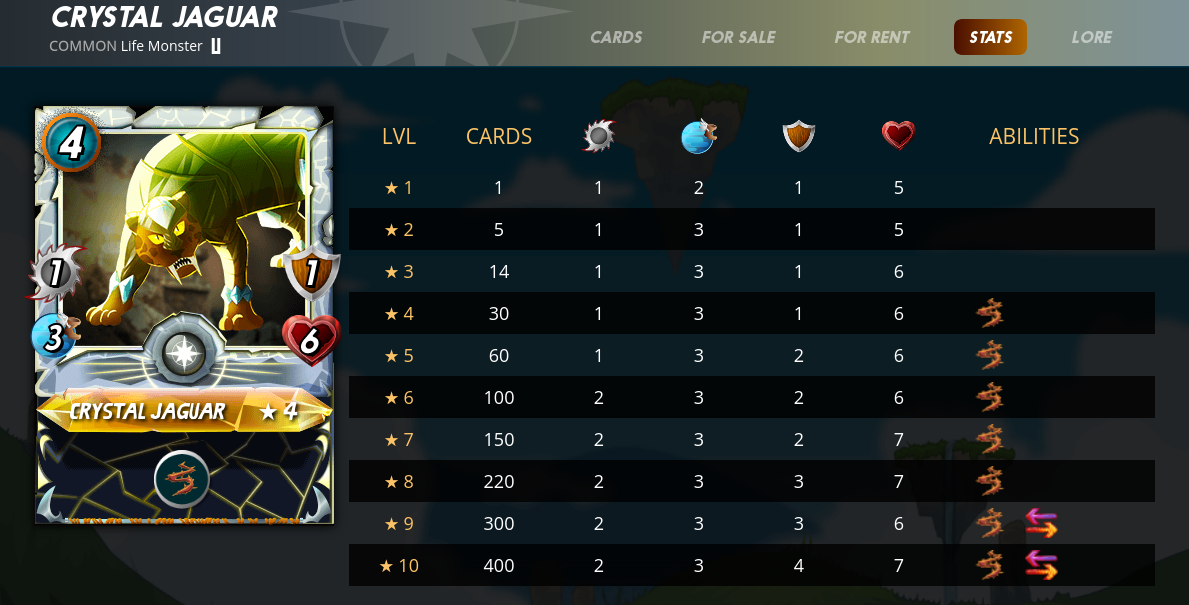 Especially for the Challenge, I ran a few battles, and in one of them the card performed at its best, because my strategy of choosing a few "inexpensive cards" over a couple of powerful ones worked at its best.
So, my layout:
Summoner Tyrus Paladium, which increases defense;
Crystal Jaguar in the first position, to return damage with Thorns;
Feral Spirit to attack the enemy's rear;
Divine Healer to restore the health of Crystal Jaguar;
Armorsmith сompletes combo, to restore my main fighter's shield;
Watch it on Splinterlands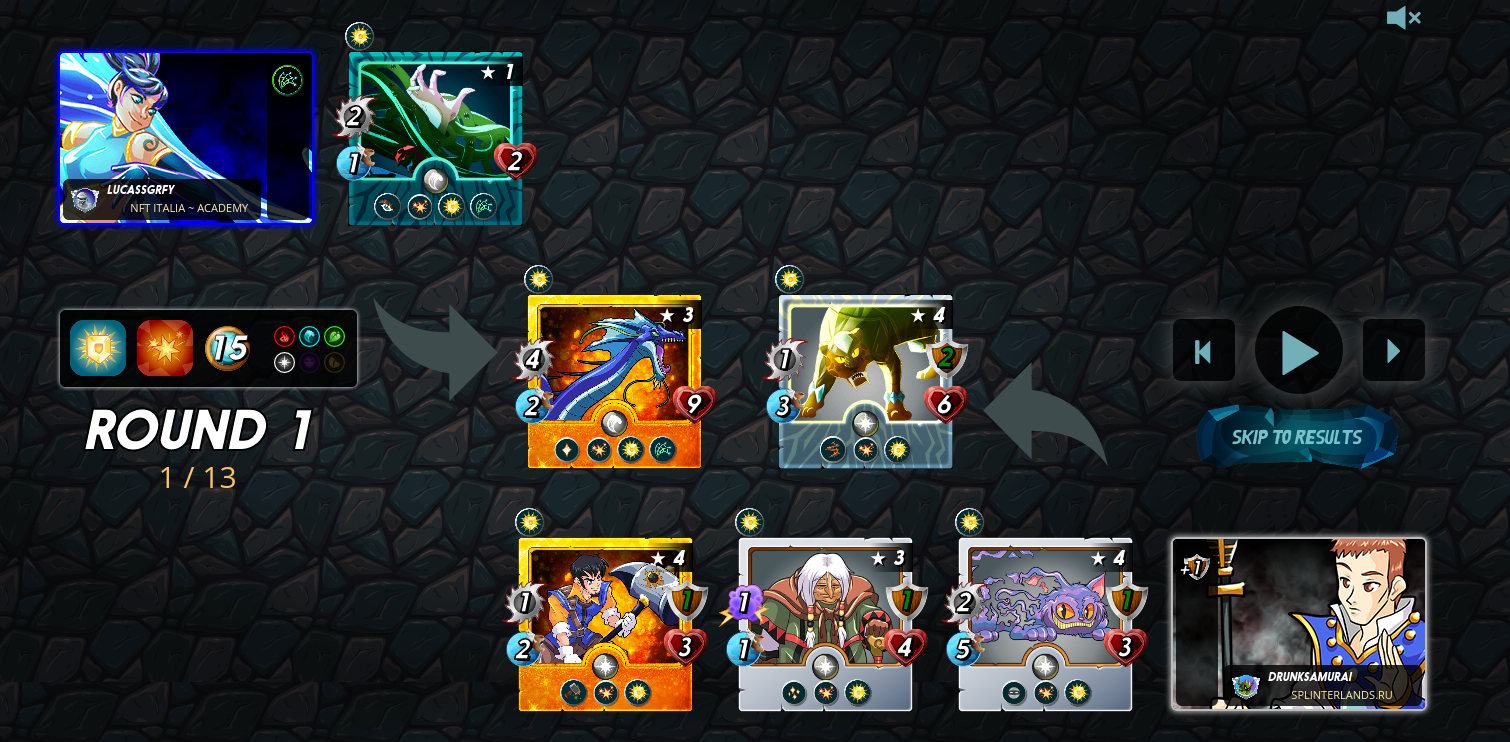 My opponent's choice of summoner was unfortunate, and if he had put Alric Stormbringer I would have taken more damage from Feasting Seaweed, but still the healer and smith did a great job of restoring my tank, so victory was guaranteed :)
Glad to share my experience and see you on the battlefield!

@NoiseCash | @Telegram | @Twitter


---
---