Bot Battles: Archmage vs Xbot in the Silver League (Part 4)
If you missed our other posts detailing other leagues, check them out at https://peakd.com/@drzoom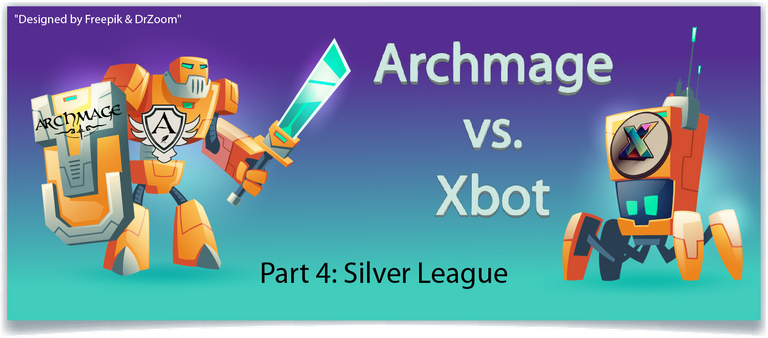 The Experiment
If you have been following along, we are matching Archmage against Xbot in the Silver League. The goal is to see which bot has a better win % and which cards they used. I will be running the Archmage B token, and an Xbot Lite token with all of the Silver level cards (Beta, Untamed, Dice, Chaos, Riftwatchers, Reward and Promo). We will check out the win % from https://www.splintercards.com/tool-account-info.html and use the https://splex.gg/prime to track the cards used and their win % too. Plus see the top cards used by leaderboard Silver players (info from the https://www.archmage.app/ card tracking bot). I hope this helps you to become a Splinter-master.
Happy battling!
The Costs
$51.52 for the Archmage B Token
$53.75 for the Xbot Lite Token
$22.20 Complete Deck Rental Fees and Extra Energies for Archmage Account
$13.55 Complete Deck Rental Fees and Extra Energies for Xbot Account
I elected to purchase the Archmage B token because it has lower delegation fees than the Archmage standard token (Archmage B is 25% compared to Archmage at 35%). I did not buy the Archmage A token (10% delegation fees) because it was more than double the cost of the Archmage B token. I realize that the savings might be worth it over time, but I wanted to start modestly. I purchases the Xbot Lite for the same reason; it was half the cost of the standard Xbot token. It only plays to Gold, but for a Silver player, this is all they need. The Archmage Account cost more because I had to rent the cards for longer and buy more energy; it is a slower playing account as it maxes out at 4 battles an hour, whereas you can play as often as you like with xbot. Regarding the card rentals I rented all cards. I also only rented for 2 days to simulate the minimum a player would need to run the experiment. It also saved me time, because with over 300 cards, managing re-rentals is hard. I also purchased extra energy each day to maximize my rental costs.

Archmage Bot Settings
Fees = 25% (Archmage collects 25% of your Focus and Battle Rewards)
Frequency of Play = 4 (how many times per hour to play)
MinCp = 5000 (What is the minimum Collection Power (CP) for the account to play?)
Energy Target = 0 (Play match if above the chosen energy.)
Harder Opponents = ON (Use this if you expect your opponents to have level capped teams for your league.)
Aggression = OFF (How much weighting should the hand finder put into finding a team which matches the currently active focus.)
No Banned Cards
NO Focus rerolls
Ban Starter Cards were NOT Banned (They could be used)
I ran the bot non-stop and added purchased energies when it was low. I ran the bot in Wild first. Once I had more than 200 battles, I switched the bot to Modern. I tried to mirror the setting as broadly as possible to match what an actual player may select to cover the most common scenarios.

Xbot Lite Bot Settings
Experimental Mode = OFF (Includes the latest improvements to the team selection algorithm)
Starter Penalty = 0 (Choose the best team regardless of the starter card penalty)
Quest Priority = 0 (Choose the best team regardless of the quest)
No Banned Cards
No Focus Rerolls
I ran the bot non-stop and added purchased energies when it was low. I ran the bot in Wild first. Once I had more than 200 battles, I switched the bot to Modern. I tried to mirror the setting as broadly as possible to match what an actual player may select to cover the most common scenarios.

The Results
I really enjoyed running this experiment because it is one data point on how well the automated services do. Both Archmage and Xbot performed well with win rates from 75-94%, which is a great result. Each bot has its own benefits and so any player would benefit from these services. Assistance like this may not be for everyone, but these third-party services are helpful, effective way to play Splinterlands.
Archmage Results

Arch Modern Win % = 81.6%
Arch Wild Win % = 75.3%
Archmage had a slightly better win rate in Modern, than Wild, but both were strong. The win streaks were impressive and the bot easily climbed through the ranks. Archmage has a much slower play style, posting a maximum of 4 battles an hour or at minimum 1 battle per hour. This may allow you to maximize your energy over the course of the day. It does spread out your battles throughout the day. This more paced approach is unique to Archmage. We ran 4 battles per hour recharging energy as we were able.
Xbot Results

Xbot Modern Win % = 94%
Xbot Wild Win % = 93.5%
Xbot's winning percentage was well over 90% and did very well. I was extremely happy with the win % and felt this bot was a great choice for Splinterlands automation. The xbot plays battles quickly because it runs the battles back to back to back. This makes for very efficient battling and allows a player to move through the ranks rather quickly when they are winning. This can also have the opposite effect; should the bot lose multiple battles in a row, your account can lose rating points just as fast as you gained them. We ran 25-50 battles at time and had much success.

The Cards
I rented every Splinterlands card that was available in May of 2023. Each deck or set includes all cards that were released, including reward and promo cards.
These are the rental decks I used:
I also tracked the cards that the bots used. I own an Omega Token from Splex.gg which offers Prime access to my accounts. You can learn more at https://splex.gg/prime. I can also track my card usage for up to 30 days, and the win percentage per card. I also include the Silver cards used in the last 50 battles by the top 5 players in Modern and Wild. AlmightyMelon at https://archmage.app/ offers a bot that any token holder can use to track the cards used and win % of those cards for any player. Get your token and start tracking your own cards.
Here are the cards and win % below for each bot and the top players in Silver:
Here is a rental deck that I think will serve any player well in Silver:
https://peakmonsters.com/decks?deck=91b3c805-85a2-4fdf-a780-8c912d27afd1

Conclusions
The main thing I learned was that both of these automated services are strong player assistants. The win percentages were close and both bots climbed effectively up the leaderboards. The 2 matches below show how close these bots are. One was a loss and one was a draw, but the card selection was very close.
Silver Xbots Go Head to Head: Just for fun, here are 2 matches where the bots when head to head with the same cards:
These 2 matches show me that both bots are pretty equal, and both are strong player assistants. I feel either service would be a great addition to you Splinterlans account. If you are looking to add a bot to your gameplay, these services are both good options. I would recommend that potential users check out the communities on discord and try them for yourself.
I hope all this data helps you to become a better player, have more fun, and earn more rewards. I will be running the Gold League data next, so stay tuned!
Happy Battling, Dr. Zoom
IGN: drzoom
Guild: Immortal Phoenix
My referral link to start battling is https://splinterlands.com?ref=drzoom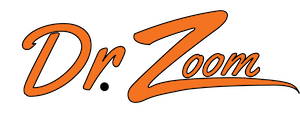 Shoutouts!
Many thanks to Archmage, Splex, Splintercards, & Xbot for their great products.
AlmightyMelon and his card-tracking bot were instrumental in this research. Thank you so much!
Photo credits to Xbot, Archmage, Splinterlands, and Freepik.
---
---